If you thought F1 last year was totally fascinating, just wait until the start of the 2022 season. You can bet on another season of intriguing racing, but will it include Lewis Hamilton and an all-British Mercedes line-up?
After the events that led to Max Verstappen becoming the F1 world champion, there have been doubts over the future of the British driver. Hamilton may have been gracious in defeat but it's not difficult to understand just how upset and frustrated he was at being beaten.
Sportsbooks were offering very short odds on him retaining his F1 title until the dramatic (or contrived?) finish in Abu Dhabi. Former F1 supremo Bernie Ecclestone believes that we've seen the last of Hamilton.
That's the opinion he got (and quickly spread) after a chat with Hamilton's father. "Now tied for seven titles with Michael Schumacher, it is the perfect time for him to fulfil his dream and be a fashion entrepreneur," said Ecclestone. Surely "the perfect time" is to retire when he's won his eighth title? His statistics are already amazing, he'll want to make them even better.
Betting on F1 is so exciting. You just never know what's going to happen next. Registering with a sportsbook can see you get some of the best UK bookies offers.
If Hamilton is to retire, then bookmakers certainly don't share that opinion. Lewis is the favourite to win the 2022 F1 title. Not just that, he's also at the top of the market to be named the 2022 BBC Sports Personality of the Year.
Hamilton doesn't look like a person who gives up on a sport. Now must be the time that after a few weeks of reflection, he dusts himself down and sets out to regain his world title. You can bet that the Mercedes team will want to get Hamilton back on top.
Toto Wolff admitted some disillusionment after the events in Abu Dhabi. That's understandable but racing isn't just about one season. All that hard work that has produced drivers' and constructors' titles (remember Mercedes won the constructors' title in 2021) can't be cast aside.
One thing we did learn from Abu Dhabi and other decisions in 2021, is that F1 does need to learn from its mistakes. A brilliant title race between Hamilton and Verstappen was marred by events not just in Abu Dhabi but Belgium too.
There will be one change at Mercedes in 2022. If Hamilton does resume his duties, all fired up to win an eighth title, he'll be in an all-British driving team. Valtteri Bottas has been replaced by the promising George Russell.
As Russell was preparing to drive for Williams at the 2021 Dutch Grand Prix, he received important news. When sportsbooks list the competitors in races this year, Russell will have (Mercedes) written after his name. Remember, there are lots of bets that can be laid on F1, not just who wins the race.
It's going to be a big step up for Russell. The past three seasons have seen him driving for Williams and struggling in a car that couldn't match the best in F1. Russell couldn't defy the odds and get wins but 2021 did see some improvement. He earned 13 points last season, there'll be times perhaps this year he'll earn more than that in one race.
His best result was a second at that controversial Belgian Grand Prix. Two laps behind a safety car is not how a race should be determined (better than Abu Dhabi though) but Russell finished second and no one is going to take that away from him. To give him credit, Russell had a great weekend in Belgium, starting second on the grid.
Now it's a totally different story for Russell. Sportsbooks have him as the third favourite to win the 2022 F1 Drivers' championship. He's no stranger of course to Mercedes. The 22-year-old was a member of the Mercedes young drivers programme.
He's driven in a Grand Prix for Mercedes before, replacing an unwell Hamilton at the 2020 Sakhir Grand Prix. That weekend showed everyone the huge promise he possessed. Sportsbooks would have been imagining giving short odds on him to win races in the future.
After qualifying in second place, Russell was in the lead during that Grand Prix. A disastrous pit stop and slow puncture led to him eventually finishing in ninth place. He'll hope for better luck in 2022 and a team of Hamilton and Russell may again see a successful season for Mercedes.
Russell has to firstly rid himself of the 'Mr Saturday' nickname. Putting in a great qualifying performance is always useful. It's learning how to win races that now must happen. With the chance to learn so much from Hamilton, Russell looks a future world champion when Lewis does finally retire.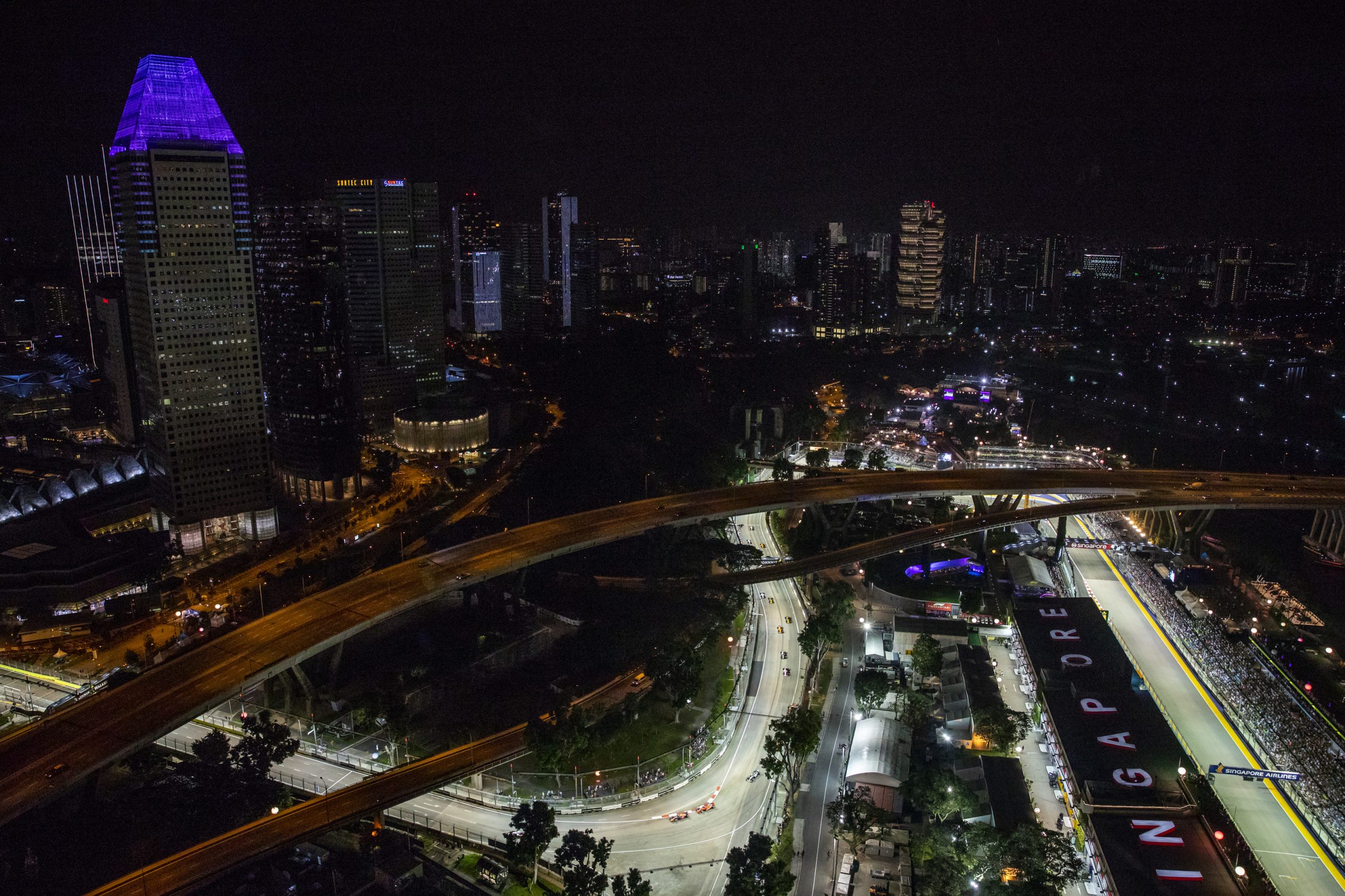 Formula 1 has today announced that the Formula 1 Singapore ...