Road circuits, also known as purpose-built circuits, are permanent racetracks specifically designed for motorsport events like Formula 1. These tracks are usually built in dedicated spaces and offer various facilities like grandstands, garages, and other amenities for spectators and teams alike.
On the other hand, street circuits are temporary tracks made by closing off public roads in a city or town. These are used for a limited period during a racing event and later reopened for regular traffic. Street circuits, due to their temporary nature, lack some of the infrastructure and facilities that purpose-built circuits provide.
Track Surfaces and Circuit Layouts
The surfaces of road circuits and street circuits can differ significantly. Road courses tend to have smoother, consistent surfaces, specifically designed for racing, which can deliver better grip and handling for F1 cars. In contrast, street circuits often have uneven, bumpy surfaces as they are made of public roads that cater to everyday traffic. These surfaces can challenge online slots strategies as well as drivers and teams, as they need to adapt their cars' suspension and setups to cope with the varying conditions.
Circuit layouts for road courses are usually designed with motorsport in mind, featuring a mix of straights, high-speed corners, and slower technical sections to challenge both drivers and cars. Safety features like runoff areas and gravel traps are also incorporated to minimize accidents and collisions.
In contrast, street circuits are constrained by the layout of the existing roads, leading to unique circuit layouts that often feature tight corners, narrow straights, and minimal runoff areas. The close proximity of barriers and walls around street circuits also makes them less forgiving than road courses, as drivers need to be more precise and cautious to avoid accidents.
In summary, road circuits are purpose-built racetracks designed specifically for motorsport events like Formula 1, while street circuits are temporary tracks created by closing off public roads. Each type of track offers unique challenges regarding surfaces and layouts, making them distinctive features of the Formula 1 calendar.
Circuit Histories and Notable Examples
Famous Road Circuits
Silverstone Circuit (UK) is a well-known road circuit located in England. It is considered as the birthplace of Formula 1, hosting the first race in 1950. Over the years, this circuit has witnessed numerous iconic moments in the sport's history.
Circuit de Barcelona-Catalunya (Spain), located in Montmelo, near Barcelona, has been a part of the Formula 1 calendar since 1991. The Spanish Grand Prix is held here, and the track is known for its challenging high-speed corners and long straights.
Autodromo Nazionale Monza (Italy), situated in Monza, is another significant road circuit. It is one of the oldest and fastest tracks, having originated in 1922. The Italian Grand Prix is held at Monza and features high-speed racing action and significant history.
Circuit of the Americas (USA), located in Austin, Texas, is a newer addition to the road circuits, initially hosting a race in 2012. This track is known for its interesting elevation changes and has quickly become popular with fans and drivers alike.
Iconic Street Circuits
Circuit de Monaco (Monaco) is arguably the most famous street circuit in Formula 1 history. Monaco Grand Prix is known for its tight corners, narrow streets, and challenging layout, making it a prestigious race for drivers to win. The event has been held annually since 1950.
Marina Bay Street Circuit (Singapore) was introduced to the Formula 1 calendar in 2008. With its night race and picturesque city skyline, this circuit offers a unique experience for both fans and drivers. The track's tight corners and close barriers have led to memorable moments in Formula 1 history.
Albert Park Circuit (Australia), located in Melbourne, became a part of the Formula 1 calendar in 1996, replacing the Adelaide circuit. Showcasing the city's beautiful parkland, the Australian Grand Prix has become a popular destination for fans and drivers. This street circuit is known for its high-speed sections and challenging turns.
Circuit Gilles Villeneuve (Canada), situated in Montreal, is another iconic street circuit that came to be in 1978. Hosting the Canadian Grand Prix, it features a mix of high-speed straights and tight corners, providing exciting racing action. The circuit is named in honor of the late Canadian Formula 1 driver, Gilles Villeneuve.
While there have been various street circuits in the USA, such as Long Beach, Las Vegas, Phoenix, Detroit, and Dallas, they have currently been replaced by the Circuit of the Americas road circuit. However, a new street race in Miami debuted in 2022, and Las Vegas returns to the calendar for the first time since 1984.
Challenges and Characteristics
Track Surface and Bumpiness
In Formula 1, there is a considerable difference between road circuits and street circuits regarding track surfaces.
Road circuits are purpose-built for racing events and, as such, offer a smoother, more consistent surface. Street circuits, on the other hand, are made up of temporarily closed-off public roads.
These roads are generally bumpier due to unevenness and wear, which presents challenges for F1 cars in terms of grip, stability, and suspension systems.
Overtaking and Visibility
Overtaking and visibility are key factors that differentiate road circuits from street circuits. Road circuits typically offer longer straights and wider track configurations, making it easier for drivers to overtake and plan their movements strategically.
However, street circuits tend to be much more confined, with narrow roads and tighter corners. This often leads to reduced visibility and fewer opportunities for overtaking, making strategy and precision even more crucial for F1 drivers on street circuits.
Safety Barriers and Run-Off Areas
Safety barriers and run-off areas are essential components of Formula 1 race tracks, with significant differences observed between road circuits and street circuits.
Road circuits generally provide ample run-off areas, allowing the drivers to recover from potential errors and minimize the risk of accidents.
On street circuits, the close proximity of walls and barriers limits the run-off space available, posing a heightened risk for collisions and damage to F1 cars. The design of safety barriers also differs, with street circuits typically using temporary structures, while road circuits have purpose-built crash barriers in place.
These distinctions together make street circuits a unique and demanding challenge for Formula 1 drivers and teams.
Formula 1 Races and Venues
Formula 1 is a world-renowned sport with a rich history and a strong following. As a premier racing championship, it offers a diverse range of racing venues, catering to various types of circuits. The 2023 F1 season will see a total of 23 races, with seven of them taking place on street circuits. In this section, we will explore the key differences between street circuits and road circuits in Formula 1.
Grands Prix on Street Circuits
Street circuits are racing venues set up on closed-off city streets. A prime example of a Formula 1 street circuit is the iconic Monaco Grand Prix, which has been part of the F1 calendar since 1950. Street circuits often come with unique challenges due to the nature of their layout, such as:
Narrow track widths, making overtaking more difficult
Limited run-off areas, resulting in less room for error
Bumpy surfaces and varying track conditions
Despite these challenges, street circuits provide a distinctive and exciting atmosphere for both drivers and fans, as they showcase the cars racing through iconic cityscapes, making them integral to the Formula 1 calendar.
Grands Prix on Road Circuits
Road circuits, on the other hand, are a combination of public roads and permanent racing tracks. These circuits blend characteristics from street courses and dedicated race facilities, providing a unique racing experience. Road circuits usually offer:
Wider track widths and longer straights, allowing for more overtaking opportunities
A combination of permanent track sections and temporary public roads
Greater variation in track elevation and corner types compared to street circuits
One notable example of a road circuit in Formula 1 is the Circuit de Spa-Francorchamps in Belgium, which is often considered one of the most challenging and enjoyable tracks for drivers. Road circuits contribute to the diverse range of racing venues that help make Formula 1 a truly global sport, pushing the limits of cars and drivers on various track layouts.
Global Spread of Street and Road Circuits
North America
In North America, Formula 1 has seen a resurgence in recent years with circuits in both the United States and Mexico hosting races. Iconic tracks such as the Circuit of the Americas in Texas and Autodromo Hermanos Rodriguez in Mexico City showcase the blend of street and road circuits. Notable street circuits in North America include the Las Vegas Strip Circuit in Nevada and the Miami Street Circuit in Florida.
South America
South America boasts a rich motorsport legacy, most notably in Argentina and Brazil. The Autodrome Jose Carlos Pace in Brazil has played host to the Brazilian Grand Prix since 1973. Argentina has also featured road circuits, such as the Autódromo Oscar y Juan Gálvez in Buenos Aires, but last held an F1 race in 1998.
Europe
Europe is the birthplace of Formula 1 and is home to some of the most iconic road and street circuits in the sport. Spa-Francorchamps in Belgium and the Autodromo Nazionale Monza in Italy are classic road circuits that have hosted the Belgian and Italian Grand Prix respectively. Meanwhile, street circuits like the narrow and technical Circuit de Monaco are a staple of the racing calendar. Europe has also seen the Nurburgring in Germany host both the German Grand Prix and the European Grand Prix on its various configurations.
Other notable European tracks include Algarve International Circuit in Portugal, Circuit de Barcelona-Catalunya in Spain, Circuit Paul Ricard in France, Red Bull Ring in Austria, and Mugello in Italy.
Asia
Asian circuits have become increasingly prominent in Formula 1, with Bahrain and the United Arab Emirates standing out as prime examples. The Bahrain International Circuit, located in Sakhir, Bahrain, is a state-of-the-art road circuit, while the Yas Marina Circuit in Abu Dhabi, United Arab Emirates is a blend of both road and street features. Malaysia has also hosted races on their road circuit in the past.
Oceania
While Formula 1 races in Oceania are limited, the region boasts a famous street circuit: the Albert Park Circuit in Melbourne, Australia. This track is often the opening venue for each season's Formula 1 calendar, showcasing its blend of high-speed corners and challenging technical sections.
What Is The Difference Between Road Circuit And Street Circuit? – FAQs
Q1: What is a road circuit in Formula 1?
A1: A road circuit, also known as a permanent circuit, is a purpose-built track for racing. These are usually located outside cities and are designed specifically to meet the safety and racing requirements of Formula 1.
Q2: What is a street circuit in Formula 1?
A2: A street circuit is a racing track that is created by temporarily closing off public roads in a city. These circuits are characterized by their tight corners and lack of run-off areas, making them challenging and exciting.
Q3: What is the main difference between a road circuit and a street circuit?
A3: The primary difference is in their design and location. Road circuits are purpose-built for racing, with proper run-off areas, gravel traps, and safety barriers. On the other hand, street circuits are temporary tracks made by closing off public roads, often with walls and fences close to the track.
Q4: Can you give examples of road circuits and street circuits in Formula 1?
A4: Sure, a notable example of a road circuit is Silverstone in the United Kingdom. For street circuits, the Monaco Grand Prix is a legendary example, held on the streets of Monte Carlo.
Q5: Is one type of F1 circuit considered more challenging than the other?
A5: The challenge varies from driver to driver. However, many consider street circuits more demanding due to their narrow lanes, tight corners, and minimal run-off areas, which require a high level of precision and skill.
Q6: Are there safety differences between road and street circuits?
A6: Both types of circuits adhere to strict safety regulations set by the FIA (Federation Internationale de l'Automobile). However, road circuits typically have more safety features such as larger run-off areas and gravel traps, while street circuits are often bordered by barriers with less room for error.
Q7: How do the circuits affect the car setup?
A7: The setup of a Formula 1 car can vary greatly depending on the type of circuit. Street circuits generally require a high-downforce setup due to the tight corners and slower speeds, while road circuits might require a balance of downforce and straight-line speed.
Q8: What is the impact of road and street circuits on race strategy?
A8: The type of circuit can significantly influence race strategy. For instance, overtaking is usually more challenging on street circuits due to their layout, which can affect pit stop strategy and tire management.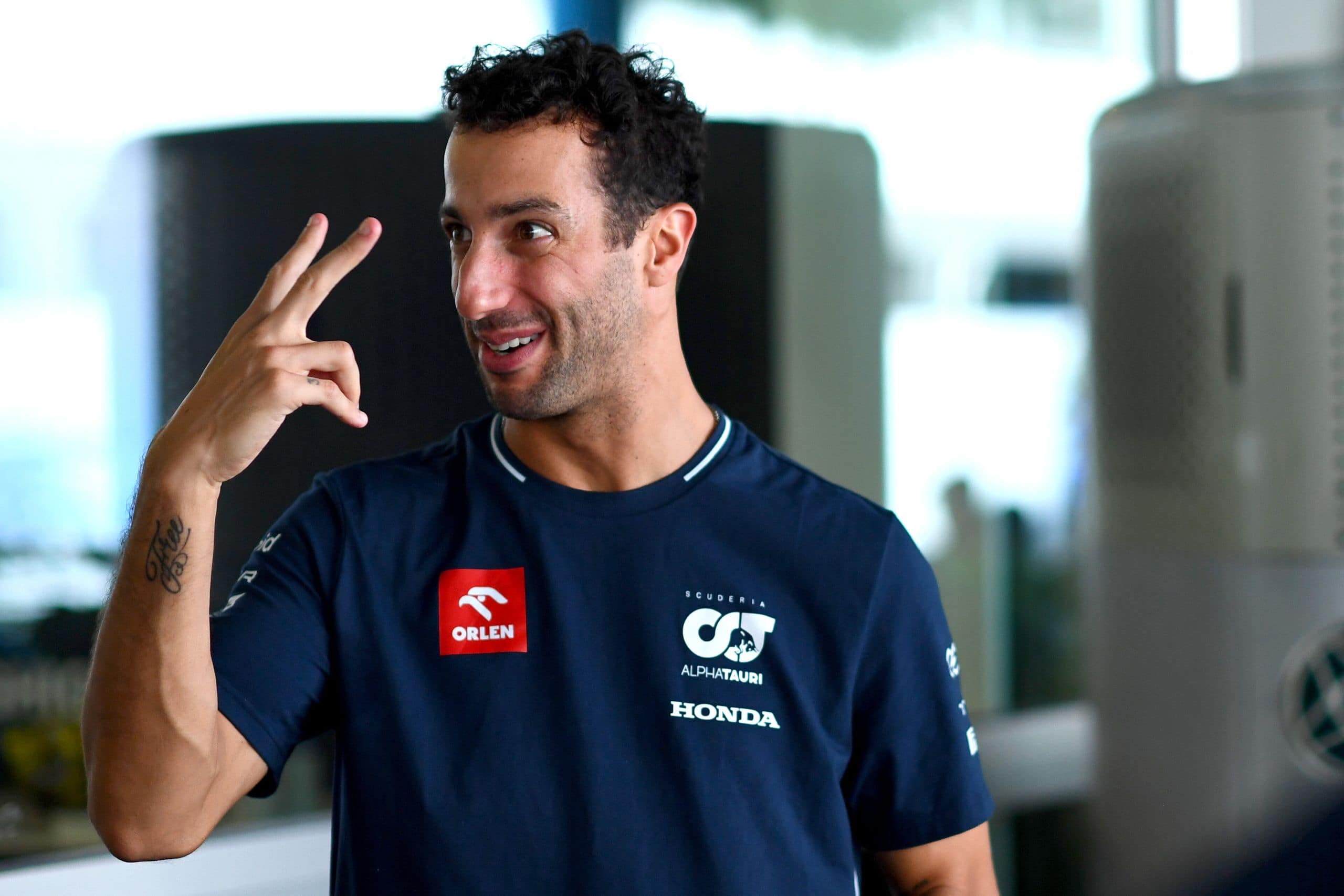 Daniel Ricciardo could miss up to two more grands prix, ...