As a fan of Formula 1 racing, you've likely heard the name Lewis Hamilton reverberate around the circuits. The British driver has become a household name, his achievements etched in the annals of F1 history. You might wonder, though, did Lewis Hamilton drive for McLaren, one of the sport's most iconic teams?
Yes, Lewis Hamilton did indeed drive for McLaren. His stint with the team began in 2007 and ended in 2012, marking a significant phase in his racing career.
In this article, we will delve into the dynamic McLaren era of Lewis Hamilton's racing career. We will uncover his significant achievements, milestones, and the growth he experienced as a driver during his time with McLaren. Furthermore, we will shed light on how his tenure at McLaren contributed to his legendary status in Formula 1 racing.
A Detailed Explanation of Lewis Hamilton's McLaren Journey
Lewis Hamilton's journey with McLaren is one that is filled with exceptional racing achievements, and serves as a testament to his prowess as a Formula 1 driver. The partnership between Hamilton and McLaren wasn't a chance occurrence; it was a long-term relationship cultivated from his early karting days.
Hamilton's talent was evident from an early age. His first contact with McLaren came at the tender age of ten when he approached McLaren's then boss, Ron Dennis, at an awards ceremony. He declared, "I want to race for you one day. I want to race for McLaren." By 13, Hamilton was under McLaren's young driver support program, a clear demonstration of the team's faith in the young driver's potential.
In 2007, Hamilton made his debut in Formula 1 with McLaren. This marked the start of a remarkable career filled with numerous Grand Prix wins and records. From securing a podium finish in his debut race to winning the World Championship in his sophomore year (2008), Hamilton proved his mettle on the international stage while driving for McLaren. His McLaren tenure cemented his reputation as a formidable driver, making him an icon in British motorsport.
His last season with McLaren was in 2012. Despite the McLaren-Honda era and the many challenges it posed, Hamilton's commitment to his craft and his raw speed never wavered. His tenure at McLaren ended with a win at the 2012 United States Grand Prix, marking a triumphant end to a fruitful partnership.
Here's everything else you need to know about Lewis Hamilton's illustrious racing career and his significant contributions to the world of Formula 1.
Lewis Hamilton's Championship Win at McLaren
When Lewis Hamilton joined the ranks of McLaren's drivers, he was a promising talent with a drive to succeed. His hunger for victory was immediately evident in his debut season in 2007. Hamilton won his first Grand Prix in Canada and achieved an impressive run of nine consecutive podium finishes, a record for a rookie. Despite narrowly missing out on the world championship that year, Hamilton's performances were indicative of a bright future in Formula 1.
Hamilton's moment of glory came the following year. The 2008 F1 season was a testament to his resilience and tenacity as a racing driver. He battled fierce competition and weathered a slew of controversies to clinch his first World Championship. The defining moment of the season came in the last lap of the last race, the Brazilian Grand Prix, where Hamilton secured the fifth position he needed to claim the title. With this achievement, Hamilton became the youngest World Champion in F1 history at that time, a record-breaking feat that signified the start of a stellar career.
His subsequent years at McLaren saw consistent performances with numerous Grand Prix wins and podium finishes. His driving prowess, combined with McLaren's innovative car design, made for a successful partnership. Even though he could not replicate his championship success, his tenure at McLaren was characterized by remarkable performances that further etched his name in the annals of F1 history.
Lewis Hamilton's Teammates at McLaren
One of the defining aspects of Hamilton's tenure at McLaren was his relationship with his teammates. The British driver started his F1 career alongside two-time world champion Fernando Alonso. The 2007 season saw a tense relationship between the two McLaren drivers. Alonso was initially seen as the team's star, but Hamilton's outstanding performances quickly disrupted the status quo. Despite the intra-team rivalry, both drivers finished the season with the same number of points.
In 2008, Hamilton was partnered with Heikki Kovalainen. Unlike the previous season, Hamilton had a less contentious relationship with Kovalainen, which helped foster a harmonious team environment. Together, they secured McLaren's position as one of the top teams of the season.
From 2010 to 2012, Hamilton's teammate was Jenson Button. The pair had a friendly rivalry, with both contributing significantly to the team's success during those years. Their camaraderie on and off the track was a testament to their professionalism and respect for one another.
The Impact of Lewis Hamilton's Racing Achievements
Hamilton's career at McLaren was filled with spectacular wins, astonishing records, and a few moments of controversy. Nevertheless, his racing achievements with the team significantly contributed to his standing as one of the greatest drivers in F1 history.
Hamilton's impact on the sport goes beyond his numerous podium finishes and championship win. He introduced a new driving style, marked by aggressive overtaking and daring maneuvers that thrilled audiences worldwide. His consistent performances and unwavering dedication to the sport helped elevate McLaren's status in Formula 1.
At the same time, his success as a British driver of mixed race heritage has had a profound impact on the sport. He's used his platform to champion diversity and inclusivity in a sport historically dominated by white drivers, making him an influential figure not only on the track but also off it.
The McLaren-Mercedes Partnership and Its Role in Hamilton's Success
The partnership between McLaren and Mercedes-Benz played a significant role in Hamilton's early career success. Their collaboration began in 1995 and resulted in a technologically advanced car that was capable of taking on the competition. It was the McLaren-Mercedes car that Hamilton drove to his first World Championship win.
Mercedes provided the engines for McLaren, and their reliability and performance were key factors in Hamilton's victories. The seamless integration of Mercedes' high-performance engines with McLaren's innovative chassis designs gave Hamilton the advantage he needed on the tracks.
However, all partnerships face challenges, and the McLaren-Mercedes one was no exception. By the end of Hamilton's tenure at McLaren, there were signs that the partnership was under strain. Despite the challenges, Hamilton's performance remained undeterred, further emphasizing his status as a top-notch driver.
Racing Rivalries and F1 Career Highlights
Rivalries are a staple of Formula 1, and Lewis Hamilton's career at McLaren was filled with intense battles on the track. His debut season saw a tense rivalry with his teammate Fernando Alonso. Hamilton's impressive performance as a rookie challenged Alonso's position in the team, causing a strained relationship between the two.
Hamilton also had memorable rivalries with other drivers on the grid. His on-track battles with Felipe Massa during the 2008 season were filled with controversial incidents that added to the drama of the championship race. These rivalries pushed Hamilton to his limits, resulting in thrilling performances that are remembered as highlights of his career.
Lewis Hamilton's move from McLaren
In 2013, Lewis Hamilton made a significant decision in his career by moving from McLaren to Mercedes-AMG Petronas. The decision was met with skepticism by many as Mercedes was not a top-performing team at the time. However, Hamilton saw potential in the team and believed it would provide a platform for further success.
His decision proved to be correct. After joining Mercedes, Hamilton won multiple world titles, surpassing the success he achieved at McLaren. His move to Mercedes was a pivotal moment in his career, marking the beginning of a dominant era in F1 history.
Despite leaving McLaren, the impact of Hamilton's time at the team remains significant. His victories, records, and the dramatic moments he was part of at McLaren are etched in F1 history. His stint with McLaren shaped him as a driver and set the foundation for his future successes.
Did Lewis Hamilton Drive For McLaren? – Final Thoughts
Lewis Hamilton's journey with McLaren was the starting point of a spectacular career that saw him rise from a promising young driver to a household name in Formula 1. His time at McLaren is marked by impressive performances, memorable rivalries, and a world championship win. The support and technology from McLaren and its partner, Mercedes-Benz, played a critical role in his early career.
When Hamilton moved to Mercedes-AMG Petronas, it marked the end of an era and the beginning of a new chapter in his career. However, the impact of his time at McLaren continues to be an integral part of his legacy. The skills, experiences, and victories he gathered at McLaren laid the foundation for his ongoing success in Formula 1.
Remember, every racing legend starts somewhere, and for Lewis Hamilton, it was with McLaren. His career serves as an inspiration for future drivers showcasing that with the right opportunity, support, and determination, one can rise to the top of the racing world.
Did Lewis Hamilton Drive For McLaren? – Frequently Asked Questions
Did Lewis Hamilton win his first World Championship with McLaren?
Yes, Lewis Hamilton won his first World Championship with McLaren in 2008.
Who were Lewis Hamilton's teammates at McLaren?
Hamilton's most notable teammates at McLaren were Fernando Alonso in 2007 and Jenson Button from 2010 to 2012. He also partnered Heikki Kovalainen in 2008 and 2009.
Why did Lewis Hamilton leave McLaren?
Hamilton left McLaren for Mercedes-AMG Petronas in 2013, believing it would provide a platform for further success.
How many races did Lewis Hamilton win while at McLaren?
Hamilton won 21 Grand Prix races during his stint with McLaren.
Who was Lewis Hamilton's biggest rival while he was at McLaren?
Hamilton had several on-track rivalries while at McLaren, but his teammate Fernando Alonso was one of the most significant.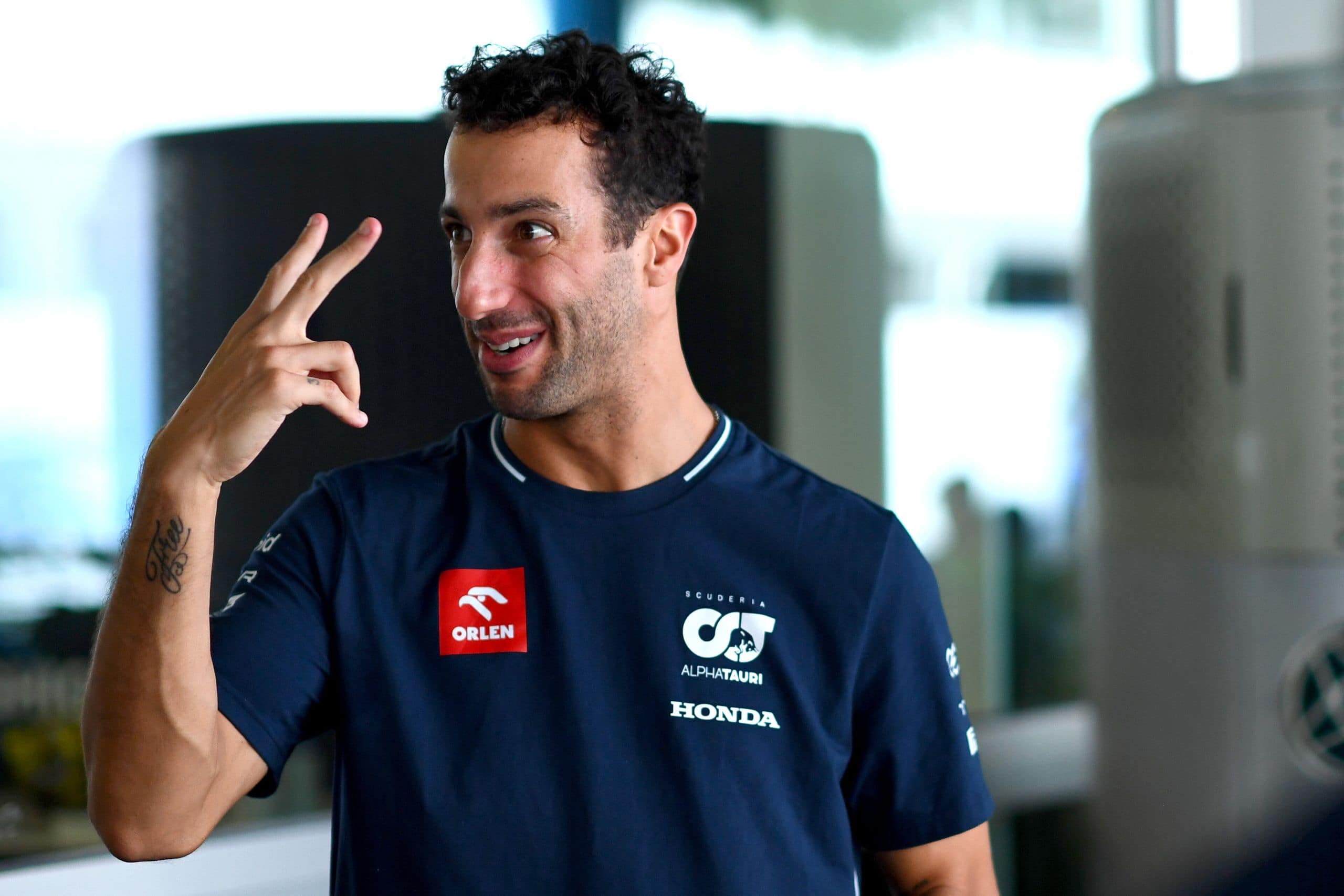 Daniel Ricciardo could miss up to two more grands prix, ...