A podium is, but a podium, at the end of the day. That's even if it doesn't exactly culminate in a race win, we know podiums are hard to get. And hence, it just makes sense to take the result, embrace it and reflect upon afterwards as a sense of achievement even if it is not the most scintillating or the most-talked-about result.
Which is why it made perfect sense as to why there was this sense of reverence and rekindled spirit in the passionate red camp at the Spielberg bound Austrian Grand Prix contest. Perhaps there was a greater sense of achievement in it, given that Charles Leclerc's second place finish at the 2023 Austrian Grand Prix brought Ferrari their 800th podium.
It's no mean feat and it's a rather freakish number. It imposes a sense of iron-fisted dominance the great Italian team has had in a sport that even today remains greatly shaped by the famous Pracing Horse. That's despite Ferrari not winning any constructor or driver titles in 15 years now.
But in the context of Ferrari at the recent 2023 Austrian Grand Prix, a question needs to be asked?
Was Leclerc's podium the only real achievement for the side?
Could it be that somewhere there's been a whole lot less attached to the mighty fine effort of Carlos Sainz Jr., who lest it is forgotten, was vying for the "Driver of the Day" achievement.
Truth be told, upon the immediate completion of the 71-lap, high speed action at the picturesque Styrian Alps, Carlos Sainz, though not utterly distraught but somewhere disappointed alluded to the fact that it was frustrating that despite having the speed and feeling way better in the car than he has felt all along, it was sad to miss out on the podium.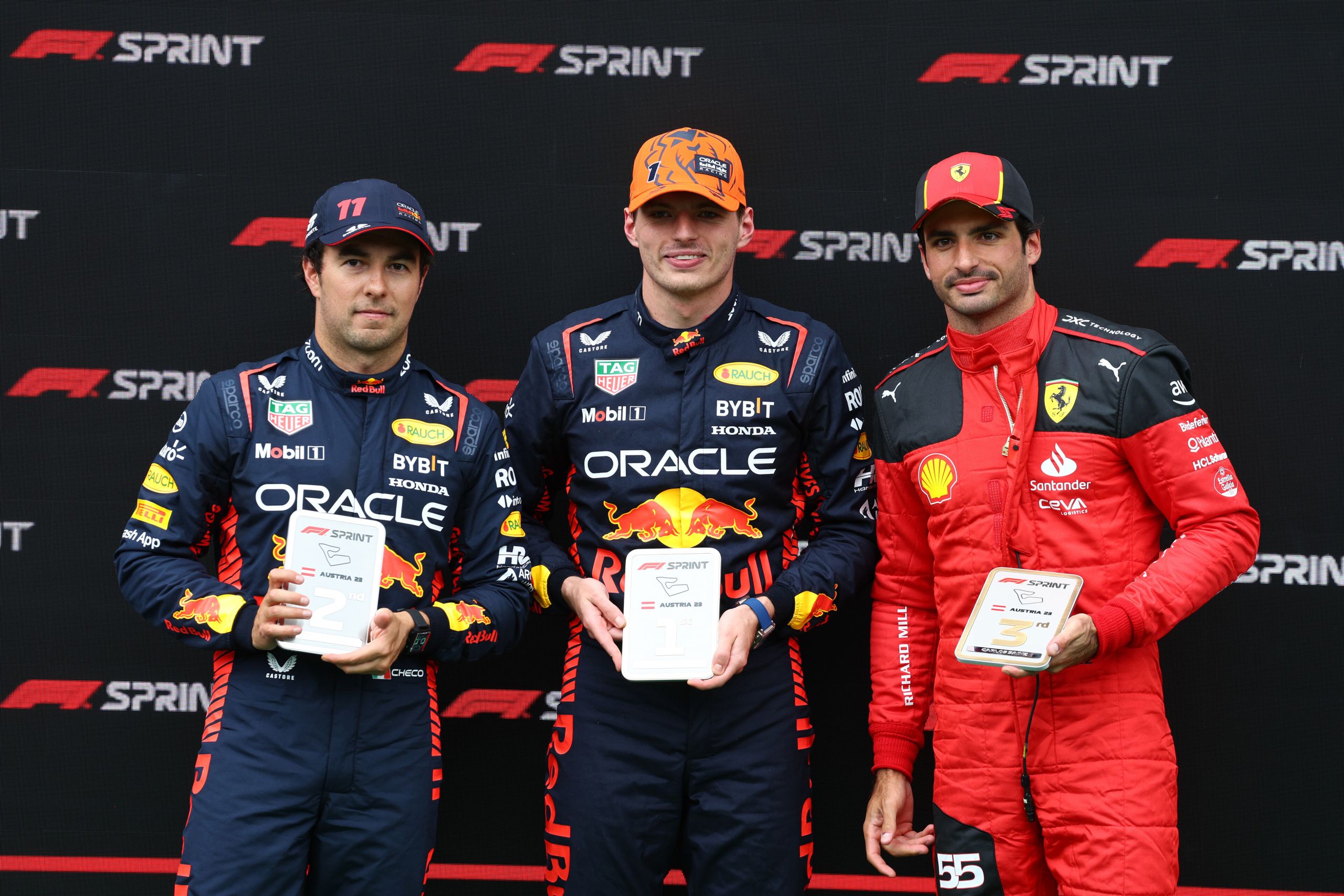 And frankly speaking, if one did witness the Austrian Grand Prix closely, it wasn't that hard to note that natural race pace and the flair of the machine didn't elude the noted Spanish driver. Sainz was on the run from the off; the moment the five red lights turned green, he was speeding and challenging Leclerc.
Frankly, Sainz, the quicker of the two Ferrari drivers, which even the team didn't deny, was on the tail of the famous Monegasque driver.
Excellent tyre management of the mediums and traction control in the high speed corners at the Red Bull Ring allowed him to attack Leclerc with greater intensity even as to some the two teammates contesting one another would've been quite odd particularly because it allowed Max to open a wide early gap over second placed Leclerc.
But that is when the big question arose even as somewhere it went begging: should Ferrari have allowed Sainz to lunge ahead and for Leclerc to hold onto third in a swap that temporarily would've given us the idea whether Verstappen was within the Ferrari's reach?
Regardless, after being asked to box, ahead of Leclerc, Sainz, despite his early doubts about the race strategy didn't take long to clear a gaggle of competitive cars that went up ahead.
Carlos Sainz's P4 on the road in Austria is one of the most under-appreciated drives of the season
He would, actually in an exhibition of breakneck speed and tremendous control, pass former teammate Lando Norris before catching up the Mercedes of Lewis Hamilton and finally, the roaring Red Bull of Sergio Perez.
A jump to fourth was inevitable given the fresher set of tyres, but didn't last long particularly against Perez, whose faster machine and visibly, greater straight line speed allowed the Mexican to eventually humble the Spaniard. Yet, that battle was engrossing, a prototype of what closely fought nerve wracking nail biting wheel-to-wheel action is all about in F1.
But truth is and with much regard to the other competitive Ferrari, while Leclerc stayed rather stationary in his second place slot utterly unable to challenge Verstappen, Sainz kept fighting out there in fourth.
Also, one can't help but feel Sainz's disposition to reticence which wasn't before he had the following to say at the completion of an exciting and action packed Austrian Grand Prix:
"Yeah, obviously frustrated with the final outcome after having such a strong pace on the medium [tyres], feeling also like I was playing the team game and not getting rewarded with a good result," said Sainz, speaking before the additional 10-second time penalty was awarded. It leaves you always with a sour feeling. I've been very strong today, very quick, very fast, good overtaking, good defending, but in the end P4 is not what I want."
But tomorrow is a new day. A fresh start and we'll be at Silverstone this coming weekend, which is where Carlos Sainz experienced his best moment so far: a win. And while he may not repeat that given the Red Bulls are really dominant this year, it might be a great venue at which to finally get his maiden podium of this current season.
This article was written by Dev Tyagi for F1 Chronicle.
Want to save this information for later?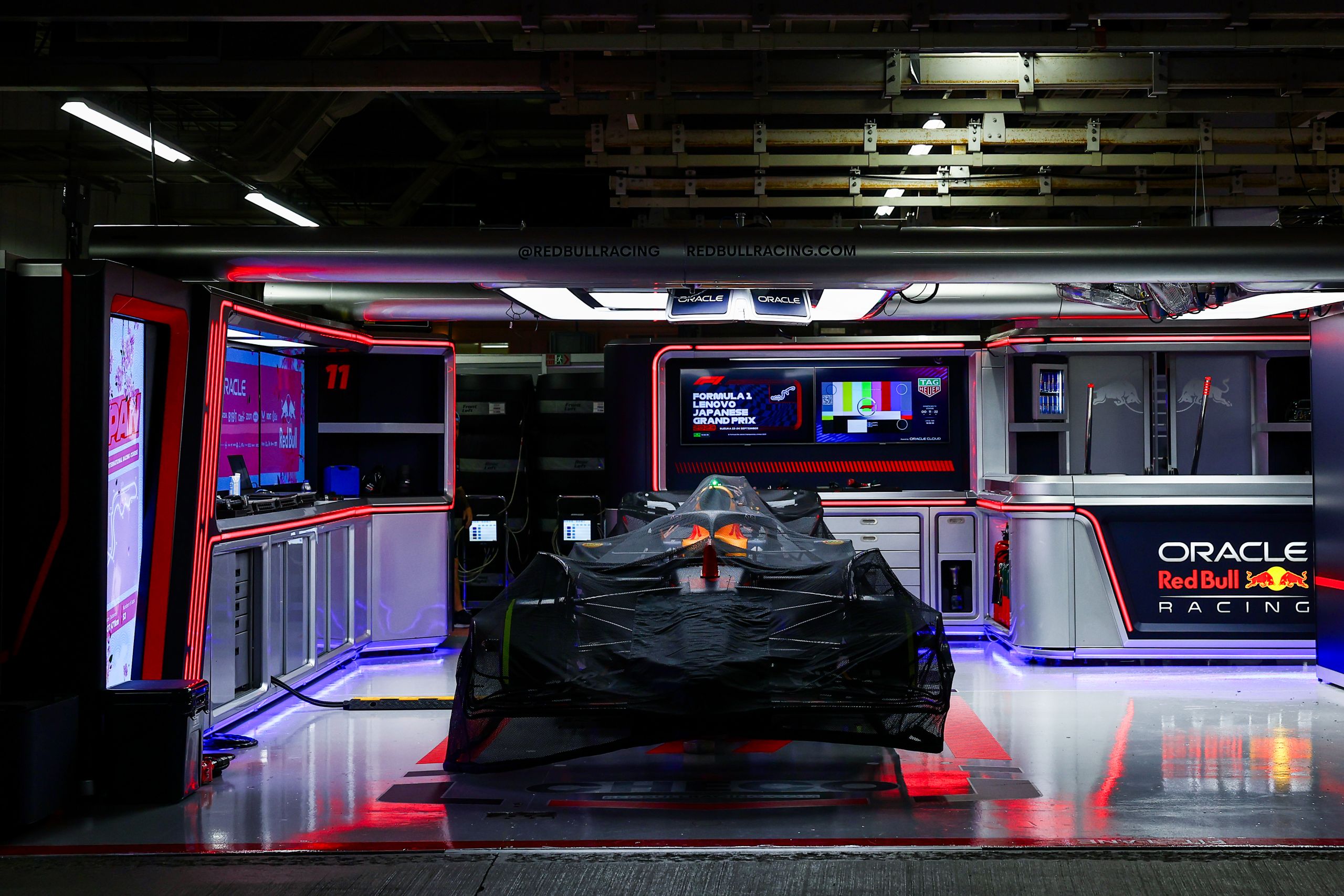 The roar of engines, the blur of speed, and the ...