Amid the excitement of seeing the long-awaited start to the 2020 F1 season, there's also the interesting prospect of seeing a battle between the two Mercedes drivers.
As that's the big element to Formula 1, isn't it.
That regardless of what track or surface, occasion or car-set up, we're almost always seeing the two teammates taking on each other as they battle the rest of the grid.
Truly speaking, on his part, there's really nothing that Lewis Hamilton has to prove anymore to show who's holding the edge in the battle at Mercedes.
Barring 2016, the only occasion Hamilton lost out to his teammate, the Briton has done everything in his might to emerge with a decisive edge.
But when it comes to Valtteri Bottas, who recently shared some insights about his preparation and what kind of driving style he has adopted for this year, there's a lot the Finn still needs to do to emerge victorious over his six-time world champion teammate.
While he's truly adapted to the Silver Arrows and has lent his contribution for nearly half a decade in ensuring Mercedes emerge with a golden touch, as we've come to see, a world championship or perhaps pushing Lewis even further may only raise his graph further.
Having said that, make no mistake in thinking he is playing second-fiddle to the man who epitomises "Hammertime!"
Bottas knows more than a thing or two about going fast behind the wheel of a car and taking the rest of the grid by storm, picture the season-opener at Melbourne in 2019 and past successes at Abu Dhabi and Russia (among others).
But that's a thing of the past. Today, the focus is obviously on what might transpire during the 2020 F1 season.
This brings us to the question- is there a special preparation mode or some specific activities that Valtteri has been up to in his bid for the 2020 title?
How different or unique is his preparation at the moment.
The Finn responded in his typical soft but to the point manner as he shared, "The most important thing was to keep driving," Bottas told F1's digital presenter Will Buxton on Instagram. "I consider myself lucky that I could do it. Every week since Melbourne I've been driving something, so whether it's been a rally car or go-kart, and it's always been flat out."
That said, he would also give an indication about the recently-concluded test at Silverstone, with which the famous Mercedes driver would mark the return of the sport to the testing, ahead of the maiden race slated for Austria.
Sharing about his experience, Valtteri shared, "So that's also why last Tuesday felt pretty good with the car [at Silverstone]."
He would further highlight the importance of rallying to his native Finland and added, "Rallying is big in Finland. There's a local team that managed to organise it within the rules and regulations and taking care of health and safety so we managed to do that, keeping the distance and still completing quite a few test days – some on tarmac, some on gravel – so yeah, happy days."
Well, it looks like the Finn is more than ready to get up again and fight to the finish for 2020!
Management changes at Mercedes-AMG High Performance Powertrains
In other news from the Brixworth outfit, Mercedes-AMG High Performance Powertrains (HPP) today announced a revised senior management structure from 1 July 2020 following the decision of Andy Cowell to leave his position as Managing Director.
Since informing the company in January 2020 of his intention to depart, Andy has worked together with Markus Schäfer and Toto Wolff to define the future management structure for HPP. This will see his responsibilities as Managing Director redistributed among the senior leadership team, with internal appointments to these key positions ensuring a smooth transition.
This leadership team will be comprised of: Hywel Thomas, who will be appointed Managing Director with direct responsibility for the F1 Power Unit; Adam Allsopp, Project One Powertrain Director and reporting directly to Markus Schäfer on Project One; Operations Director Richard Stevens; and Finance and IT Director, Ronald Ballhaus. In addition, Formula E Powertrain Chief Engineer Pierre Godof will continue to lead development for the all-electric racing series.
This new structure will enable the company to deliver three key projects to the highest possible standards in the coming years: the F1 Power Unit, the Formula E powertrain and the powertrain development and production of the Mercedes-AMG One.
Andy Cowell will continue to work alongside Hywel Thomas to support the transition and will consult to Mercedes-Benz AG on a major future project until at least early 2021.
Markus Schäfer, Member of the Board of Management of Daimler AG, responsible for Group Research, Mercedes-Benz Cars Chief Operating Officer and Non-Executive Chairman of Mercedes-AMG HPP:
"Our new senior leadership team at HPP knows the business inside out – and I am confident they will drive the company forward with energy and innovation over the coming years. From F1, to Formula E, to Project One, they are responsible for some of our most exciting and challenging R&D projects on our journey towards carbon free mobility and raising our digital competence to a next level – and I know that each of these areas will thrive under their leadership. I also wish to say a special word of thanks to Andy for his contribution to Mercedes over the past sixteen years. His legacy at Mercedes is not measured simply in race wins and world championships, it is also in the competitive spirit and engineering ambition that characterise the team at HPP. Andy will support a major future project of Mercedes-Benz AG and we wish him well for the next stage of his career."
Toto Wolff, Team Principal and CEO of the Mercedes-AMG Petronas F1 Team:
"Andy's leadership of the team at HPP has been a key factor in our championship success in recent seasons. He has made an outstanding contribution to our motorsport legacy and I have valued and enjoyed our working relationship since 2013; I am sure he will enjoy great success in the next challenge he decides to take on. Our philosophy has always been that a winning team is a dynamic organisation, and that change is a natural part of every company's development. I am particularly pleased that we have been able to work together to create a new leadership structure, by building on the strength in depth of the team in Brixworth. It puts us in a very strong position for the years ahead, as we aim to set new benchmarks in Formula One and Formula E."
Hywel Thomas, the new Managing Director of Mercedes-AMG HPP:
"I am proud to have been part of HPP for 16 years and it is an incredible organisation in terms of its team spirit, values and integrity. That is no small part thanks to the leadership it has enjoyed over the years, from Mario Illien and Paul Morgan through to the current day. Andy and I have worked together throughout my time here and I am thankful to have been able to learn from him during this time and through a period of great success for the team. Our new leadership group is very excited to step up to this new challenge: we have an incredible team of people at Brixworth, and we are all focused on delivering maximum performance on track in the years ahead."
Andy Cowell, outgoing Managing Director of Mercedes-AMG HPP:
"After 16 enjoyable years working for HPP, I have decided that now is the right time to move on from my role and seek a new engineering business challenge. I have appreciated the opportunity to work with Markus and Toto in defining the future leadership structure of the company and I have every confidence in the ability of Hywel and the team to lead the company forward. It has been an absolute honour to work for Mercedes and especially to be Managing Director of HPP for seven years. Thank you to everyone who has provided me with such amazing opportunities and enjoyable challenges, especially Ola Källenius who had the courage to support me back in 2006."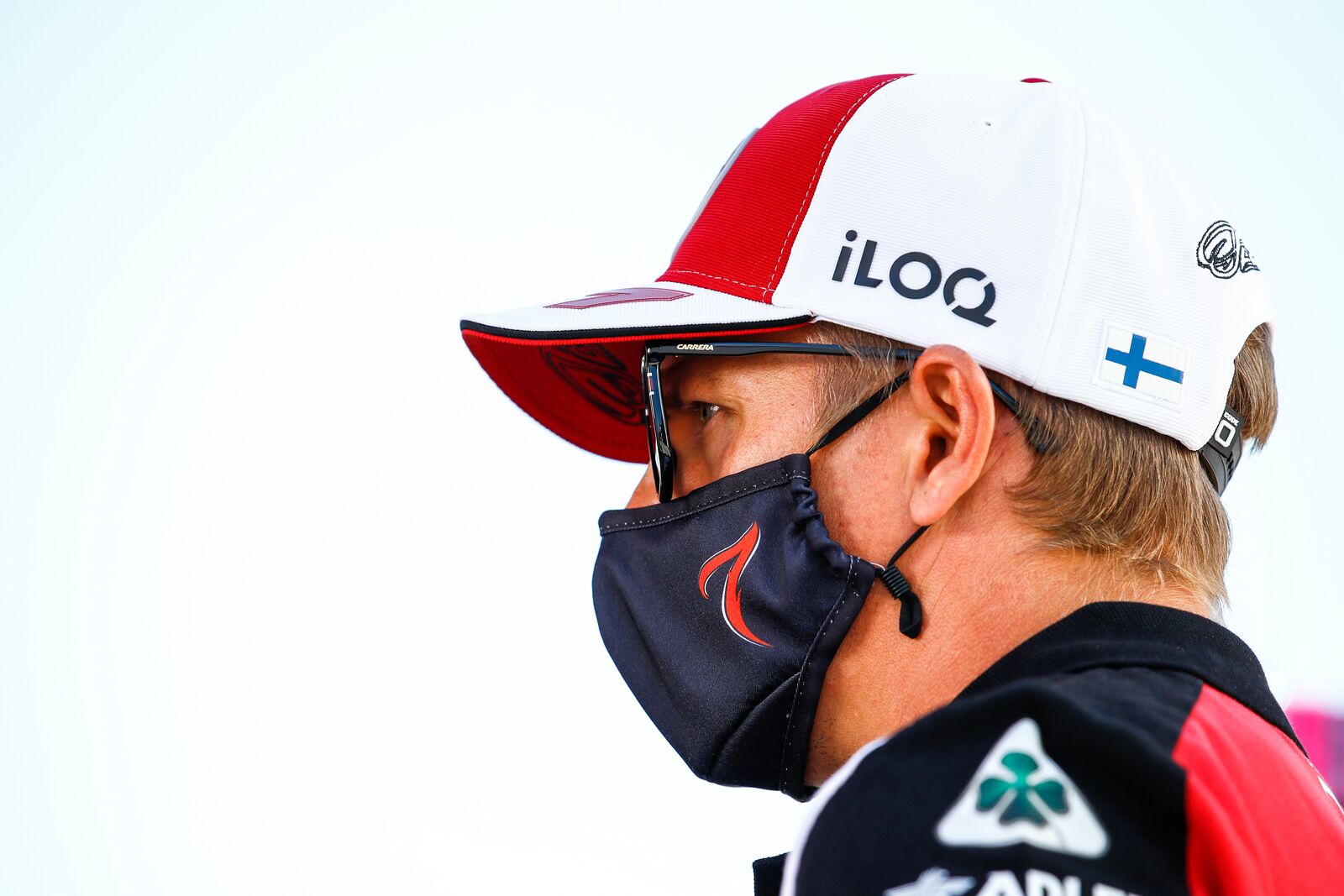 "Kimi, why do you think the move to Sauber would ...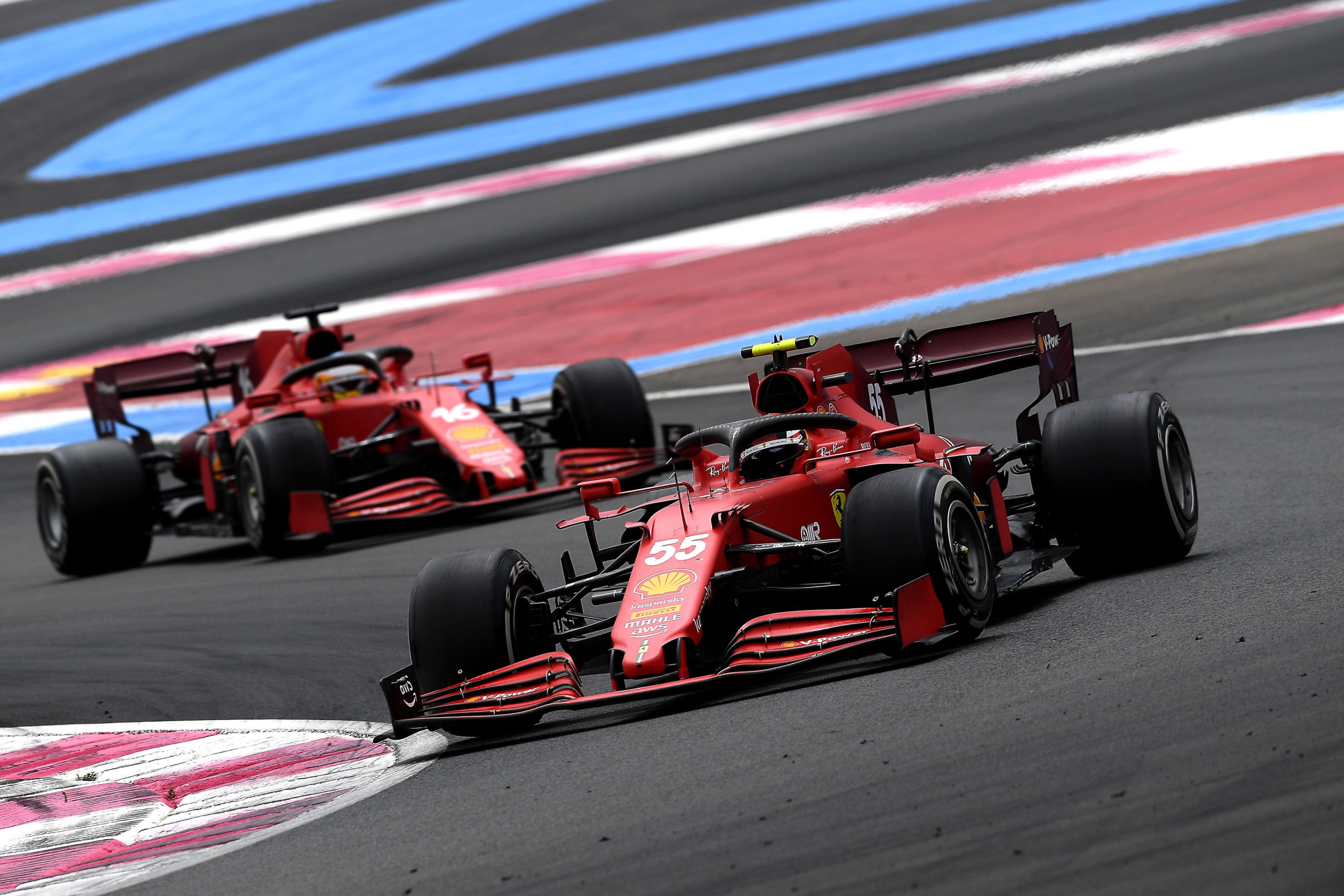 Charles Leclerc is currently sixth in the 2021 F1 Drivers ...