Formula 1 Technology: The Engineering Explained by Peter Wright is a comprehensive guide to the engineering behind the world's most prestigious motorsport. The book delves into the intricate details of Formula 1 cars, exploring the technology that makes these machines so fast, agile, and efficient.
The author, Peter Wright, is a renowned engineer who has worked in Formula 1 for over four decades. He has been involved with several championship-winning teams, including Lotus, Brabham, and Williams. In this book, he shares his extensive knowledge and experience, providing readers with an in-depth understanding of the engineering principles that underpin Formula 1.
The book is divided into several sections, each focusing on a specific area of Formula 1 technology. From aerodynamics to suspension, from engines to electronics, the book covers all aspects of modern Formula 1 cars. The author uses a clear and concise writing style, making complex engineering concepts accessible to readers of all levels.
Formula 1 Technology: The Engineering Explained is not just a technical manual for engineers and mechanics. It is also a fascinating read for anyone who is interested in motorsport and the science behind it. The book reveals the secrets of Formula 1 cars, explaining how they are designed, built, and tested. It also explores the challenges that engineers and teams face in developing and improving their cars.
Overall, Formula 1 Technology: The Engineering Explained is an excellent resource for anyone who wants to learn more about the engineering behind Formula 1. It is a well-written, informative, and engaging book that will appeal to both technical experts and casual fans alike.
We believe Formula 1 Technology: The Engineering Explained is an essential addition to your F1 collection, thanks to its detailed insights and comprehensive coverage.
Pros
Thorough analysis of F1 technological advancements
Engaging for both newcomers and seasoned enthusiasts
Up-to-date information covering the latest developments
Cons
Some minor errors spotted in the text
More suitable for fans with existing F1 knowledge
Relatively expensive compared to similar books
We recently dove into Formula 1 Technology: The Engineering Explained, and were impressed by the comprehensive and engaging content. This book offers a thorough analysis of F1 technological advancements, spanning from the early days of the sport to the current hybrid era.
What sets this book apart from other Formula 1 books is its ability to captivate both newcomers and seasoned enthusiasts. Readers will gain a deeper understanding of the engineering and design aspects behind these fast-paced machines. And since it was written near the end of the 2022 season, it includes relevant information about the current season's cars, such as the anti-dive suspension systems.
Despite its high-quality content, we noticed some minor errors within the text. While they don't detract significantly from the book's overall value, it's important to be aware of them. Additionally, this book is best suited for F1 fans who already possess a certain level of knowledge about the sport, as some concepts may be challenging for beginners. Lastly, the price is slightly higher compared to similar books in the market, but considering the quality and depth of information provided, we believe it's a worthwhile investment.
In conclusion, Formula 1 Technology: The Engineering Explained is a must-have for anyone interested in the finer details of Formula 1 engineering. Its comprehensive coverage and engaging writing style make it an enjoyable and informative read. If you can look past the minor errors and slightly higher price tag, we are confident that this book will be a valuable addition to your F1 library.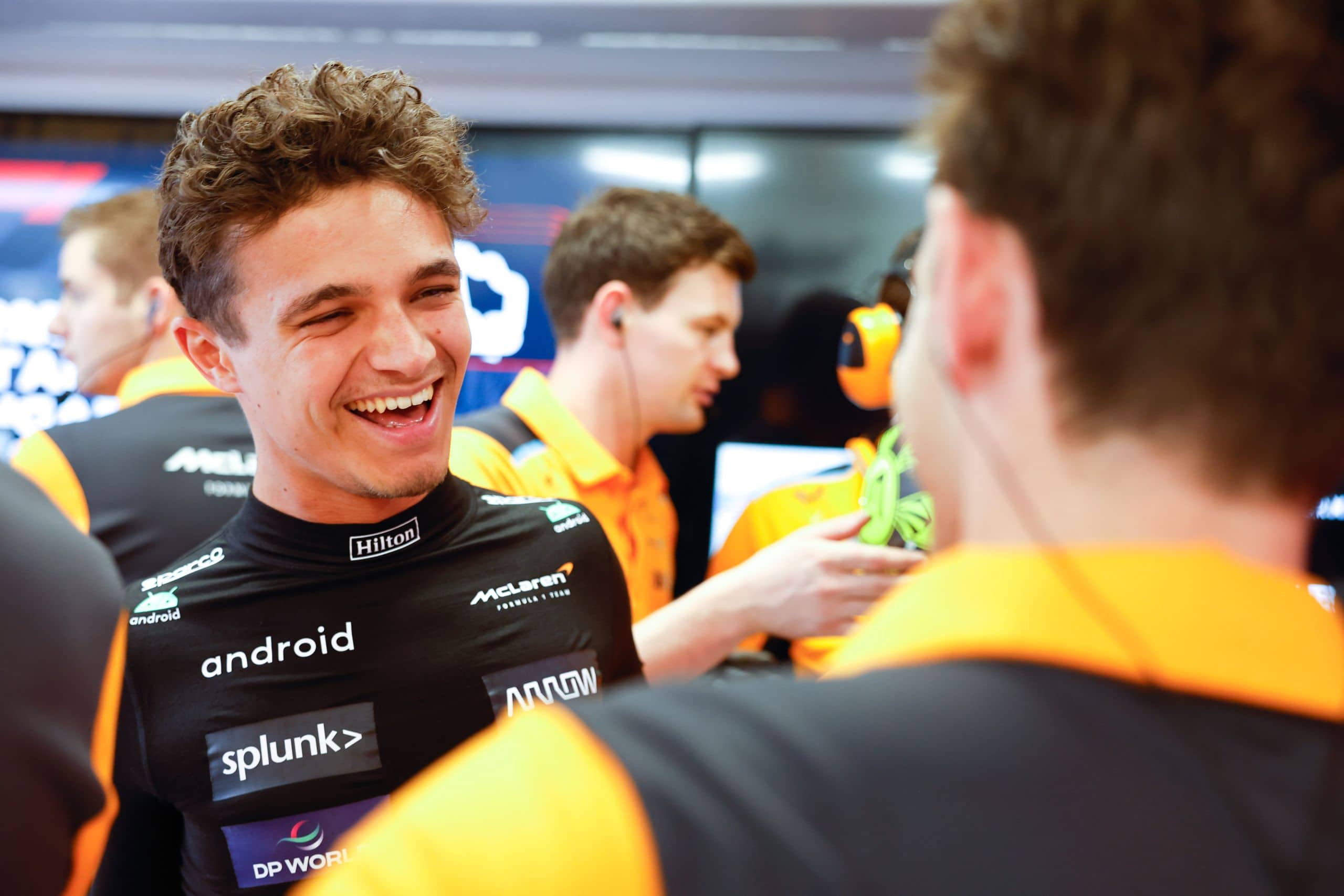 In the most recent times, Zak Brown, the top boss ...