Have you ever desired the fame associated with some of the world's renowned f1 drivers, such as Michael Schumacher and Lewis Hamilton? If you have, then you understand that achieving such levels of international stardom did not come on a silver platter. All these professional drivers had to attend some of the best racing schools they could find to develop the prowess and professionalism they display on the track. Racing can be quite a thrilling experience, given the millions of fans the sport garners worldwide. Nonetheless, it can be extremely dangerous, particularly if you have not received the appropriate training and instruction. Therefore, the following is a compilation of the best racing schools in the US that can enable you to achieve your goals and dreams. If you're a racing enthusiast looking to pursue your dreams, but struggling with the time-consuming paper work, why not consider using a reliable paper writer service or essay service to "write paper for me" while you focus on training at one of the best racing schools in the US?
Top Racing Schools in America for Motorsport Enthusiasts
Richard Petty Racing Experience
Established by a man known as "The King," this school and its associated racing program have something unique to offer you as a racing enthusiast. Located in over 15 race tracks throughout the country, the Petty Racing Experience offers students the opportunity to study while riding shotgun on a two-seat NASCAR with a professional instructor or driving a NASCAR race car for several laps. Doubtless, you will need first to learn and understand how NASCARs work before commencing to do about 30 laps on the track. However, this should be the least of your concerns as this school provides excellent programs to learn about almost every essential detail concerning racing. Enrolling in this institution makes you highly likely to become a "King" on the racing track, just like its founder.
Skip Barber Racing School
It is the biggest and one of the best racing schools in America. Established in 1975, the institution began operations with borrowed cars and only about four students. Today, it is one of the most reputable racing schools in the world, with courses in defensive, high-performance driving, and racing (amateur, regular, and professional). Skip Barber Racing School has also produced notable drivers that have competed in major Motorsport events and championships. Examples include American Alexander Rossi and Sergio Perez, who participated in the 2015 Formula 1 season. With its fully integrated network of driving schools, racing championships, and racing schools across the USA, this institution is among very few others worldwide that deliver a combination of top-notch instruction, state-of-the-art equipment, and memorable experiences and facilities.
BMW Performance Driving School
If you love racing and are a BMW enthusiast, this racing school would be appropriate. Located in Grenville, South Carolina, and Palm Springs, California, the institution offers regular driving courses besides being the enclave for budding race drivers. It is particularly appropriate for catering to your driving needs and has all the relevant equipment and facilities for providing affordable racing lessons to prospective racers from the racing point of view. The school is among the few in America which feature a superb thermal racetrack intended to deliver the most high-level driving and racing lessons in the country. If you select this institution, you will enjoy an opportunity to do a full-course lapping to test your acquired skills and knowledge, especially if you desire to pursue a professional racing career.
Frank Hawley Drag Racing School
Established by drag-racing legend Frank Hawley in 1985, this school provides flexible learning schedules that allow you to enter the drag-racing world even if you have yet to receive your driving license. The numerous race-driving courses will offer you a memorable and delightful experience you may not want to miss. Perhaps you wish to enroll in this school but worry that it would be challenging to juggle the racing classes and your academic assignments, papers, and essays; CustomWritings has got you covered. This professional writing company provides college students with personalized essay writing services at cheap rates. Do not let your academic papers stop you from achieving your dream of becoming a world drag-racing champion like Hawley. Visit their website and have your orders handled by research experts who understand the importance of quality and originality.
Bondurant High-Performance Driving School
Located in Phoenix, Arizona, the school specializes in law enforcement driving instruction, teen driving, and racing. The institution derives its name from Bob Bondurant, a top Formula One driver who established it in 1968. The school sits on an extensive premise featuring a 1.6-mile road course, an eight-acre asphalt pad for high-gear racing lessons, and a 15-turn. Students can also practice using the facility's numerous racing cars and open-wheel vehicles. Bondurant High-Performance Driving School offers a litany of driving courses, including stunt driving, open-wheel Formula Mazda racing, police pursuit driving, and competition driving, among many others. Interestingly, it does not discriminate against sex as it boasts a Women's driving academy. In general, this is an all-purpose driving school that will, without a doubt, meet your racing training needs.
Other Amazing F1 Racing Schools in USA
Allen Berg Racing Schools
The school's founder is Allen Berg, a former professional race driver who represented Formula 1's Osella team. Although primarily headquartered in San Diego, California, the school has other locations in southern California. Throughout the years, it has produced several professional race drivers, a factor likely attributable to its realistic race-driving learning experiences, particularly in formula racing. The school offers you instructional programs for regular driving in order to comprehend the fundamentals of professional racing. The training at this institution is also student-based since the race cars utilized by the instructors feature a data system for monitoring a learner's driving channels. Besides, enrolling in this school will allow you to attend lessons on emergency driving instances and safe winter driving training.
Winfield Racing School
An iconic F1 racing school in the USA with a longstanding history in the Motorsport industry, the Winfield Racing School, has produced over 30 F1 drivers since its establishment in 1964 and 1970 at Magny-Cours and Circuit Paul Ricard, respectively. Notable examples include Damon Hill, Olivier Panis, Christian Danner, Alain Prost, Jean Alesi, and Jacques Laffite. Uniquely positioned in the Global Motorsport Industry, the institution promises you a mixture of expertise you might not be able to get anywhere else, not even the F1 in schools program. While the latter might introduce you to crucial concepts about engineering and the world of Formula 1, the Winfield Racing School would likely do a better job of preparing for the track and the racing competitions.
Drive to Victory Lane Racing School
Located in Thompson, North Dakota, this school's founder is the 1988 NASCAR Winston Cup Rookie Ken Bouchard, who boasts over 200 racing victories. The institution offers race-driving lessons utilizing customized NASCAR cars. If you select this school, you will learn from some of the masterminds of racing in the global Motorsport industry. It also offers a two-days competitive drive initiative to sharpen the racing skills of students.
Granted, anyone can attend the litany of driving colleges across the country and become certified. However, driving race cars on a track at extremely terrific speeds is an entirely different experience that demands instruction from the top professionals and experts in the field. Therefore, look no further than these recommended schools if you seek to engage in the Motorsport industry actively.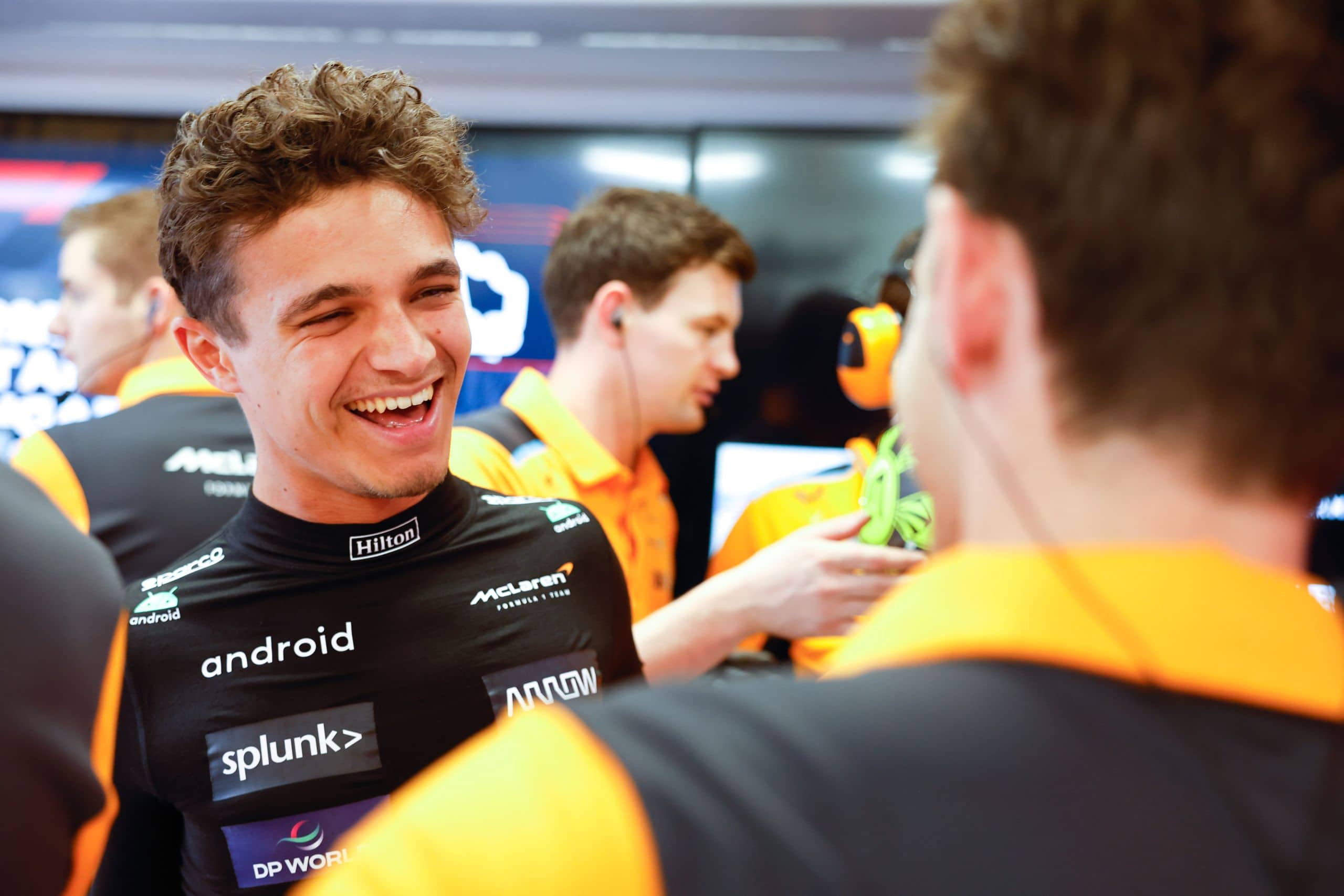 In the most recent times, Zak Brown, the top boss ...