Attending a Formula 1 race goes beyond the thrilling competition of high-speed vehicles navigating complex tracks. For many fans, it's a complete and immersive experience that brings people together from all around the world. From specialized travel packages to unique hospitality services, F1 races offer an unparalleled adventure for those who prefer to witness the action live.
The atmosphere at an F1 racing event is charged with energy and excitement as fans cheer on their favorite drivers and teams. The race day experience encompasses more than just the main event, with various interactive activities, interesting exhibits, and opportunities to learn about the rich history and innovation behind Formula 1 racing. Factor in the diversity of food and drink options, as well as the commitment to safety and accessibility, and you have a recipe for an unforgettable time.
Key Takeaways
Attending F1 races offers an immersive experience beyond just the thrilling competition.
F1 race day activities include interactive exhibits and opportunities to learn about the sport's history.
Formula 1 events prioritize safety, accessibility, and a diverse array of food and drink options.
Formula 1 Travel Packages
Formula 1 travel packages offer a convenient and enjoyable way for fans to experience the excitement of F1 races. These packages typically include race tickets, accommodation, and transportation to and from the circuit. Some packages even provide exclusive access to VIP areas and pit lane walks.
F1 Entertainment Options
F1 travel packages often include entertainment options that cater to various interests, enhancing the overall racing experience. Fans can enjoy trackside concerts, food festivals, and interactive exhibitions highlighting each race's unique cultural impact. These events showcase the host country's traditions and flavors, while still maintaining a connection to the adrenaline-pumping world of Formula 1.
In addition to the main race, F1 travel packages may include access to pre-race events such as practice sessions and qualifying rounds. These offer an opportunity to experience F1 drivers honing their skills on the track before the big race day.
F1 Cultural Impact Formula 1 has a significant cultural impact on the host countries and cities, bringing together diverse groups of people and fostering local pride. Travel packages often incorporate elements of this cultural impact into their itineraries, highlighting significant landmarks or organizing guided tours to help fans explore the destination.
Insurance Young Adults F1 travel packages may also address the needs of young adults, who typically form a significant portion of Formula 1's fan base. Travel packages can cater to this demographic by offering insurance options such as trip cancellation or medical coverage. This can provide additional peace of mind for young adults, who may be more likely to experience unexpected disruptions during their travels.
F1 Fan Experience
Attending a Formula 1 Grand Prix offers a unique and exhilarating experience for fans. From engaging with your favorite drivers to exploring interactive exhibits, there is something for everyone at an F1 race.
Meeting F1 Drivers
One of the highlights of attending an F1 race is the chance to meet some of the world's top drivers. Dedicated autograph sessions and "meet and greets" provide fans with an opportunity to get up close and personal with their racing heroes. Be prepared with a camera or a pen for those memorable moments.
Fan Zone F1
The Fan Zone F1 is an interactive area, designed to entertain and educate race-goers about the world of Formula 1. It features various exhibits, including:
Pit stop challenges, where fans can try their hand at tire changes and experience the pressure of working in a pit crew
Simulators, so attendees can feel what it's like to drive an F1 car at top speed
Virtual reality experiences, for an immersive look at the world of F1
Information stands, showcasing the history and technological advancements in Formula 1 racing
The Fan Zone F1 offers enjoyment for all ages and helps to create a memorable experience for those new to the sport or long-time followers.
F1 Merchandise
F1 merchandise booths, located around the circuit, enable fans to take a piece of the Formula 1 experience home with them. Official team and driver merchandise such as caps, t-shirts, flags, and keychains are available for purchase. Grab your favorite driver's cap or support your preferred racing team with their gear, creating a colorful and enthusiastic F1 crowd.
The live F1 race experience provides fans with adrenaline-pumping moments and invaluable opportunities to interact with the sport they love. A day spent at a Formula 1 Grand Prix is sure to be one you'll remember for years to come.
F1 Racing Atmosphere
Attending a Formula 1 race offers a unique experience for motorsport enthusiasts, with an electrifying atmosphere that you can't find anywhere else. In this section, we will explore the noise and circuit facilities that contribute to the one-of-a-kind atmosphere of an F1 race.
Formula 1 Noise
The sound of Formula 1 cars speeding around a track is undoubtedly one of the most distinctive aspects of attending a race. As the engines roar by at over 200 mph, the energy is palpable, making the racing events even more thrilling. Grandstand seats F1 provide an up-close and personal experience with the noise, immersing fans in the heart of the action. Earplugs or noise-cancelling headphones are recommended for spectators in the grandstands to protect their hearing while still enjoying the exhilarating sounds of the race.
Loud engine noise adds to the overall excitement
Grandstands offer the best seats to experience F1 noise
Ear protection is recommended for spectators
F1 Circuit Facilities
Formula 1 circuit facilities play a crucial role in providing a comfortable and enjoyable experience for spectators. These facilities cater to fans' needs and preferences, from diverse food and beverage options to comfortable seating and clean restrooms. The circuit facilities also incorporate large TV screens and live commentary, ensuring that fans don't miss any of the action while enjoying the amenities.
Wide variety of food and beverage options
Comfortable seating and clean restroom facilities
Large TV screens and live commentary available
In conclusion, the unique atmosphere that Formula 1 races offer makes them a must-attend event for motorsport enthusiasts. The combination of the impressive noise and the top-notch circuit facilities contributes to an unforgettable experience for all those in attendance.
F1 Race Day
F1 Weekend Events
Attending an F1 race is an exciting experience for motorsport enthusiasts, as it encompasses a series of enjoyable events throughout the weekend. The adrenaline-filled atmosphere and the roar of powerful engines create a truly thrilling environment.
One highlight of the F1 weekend is the Autograph Session, where fans have the opportunity to meet their favorite drivers and obtain autographs. This personal interaction adds a special touch to the whole experience, allowing spectators to feel more connected to the racing world.
F1 Pit Walk
Another popular event during F1 weekends is the Pit Walk. This unique experience allows fans to witness the behind-the-scenes technical aspects that go into preparing the race cars. They can observe the teams as they work on the vehicles and set up the pit garages. The Pit Walk is an excellent opportunity for fans to develop a deeper understanding of the sport and appreciate the precise engineering and coordination that takes place during a race weekend.
In summary, attending an F1 race day is an unforgettable experience for fans, complete with engaging weekend events and opportunities to get up close and personal with the world of Formula 1 racing.
Formula 1 Hospitality
F1 VIP Experience
The F1 VIP Experience provides a unique opportunity to get closer to the world of Formula 1. Guests are treated to exclusive behind-the-scenes access, comfortable seating areas with excellent views of the race, and world-class dining. This makes attending an F1 race a truly memorable occasion.
F1 Team Hospitality allows guests to enjoy an unparalleled experience, mingling with team members and getting insights into the inner workings of a professional racing team. This often includes access to the team's garage and pits, where attendees can witness the mechanics and engineers in action during the race.
Formula 1 Paddock Club
The Formula 1 Paddock Club is the epitome of luxury and exclusivity within the F1 world. Located above the pit lane, Paddock Club guests enjoy stunning views of the race. Additionally, they are offered access to private parking, fine dining prepared by renowned chefs, and dedicated suites fully equipped with screens and timing systems.
Some of the features of Paddock Club include:
Prime location: Unobstructed views of the race, coupled with convenient access to the circuit
Fine dining: Exclusive menus crafted by renowned chefs, featuring dishes from various international cuisines
VIP access: Along with F1 Team Hospitality, guests have an opportunity to witness the technical aspects of a race live, like pit stops and team strategies
By offering high-quality services and luxurious settings, both F1 VIP Experience and Formula 1 Paddock Club create an unforgettable atmosphere for attending F1 races. These hospitality packages cater to the preferences of various guests and ensure an enjoyable experience at the pinnacle of motorsport.
F1 Food and Drink
Attending a Formula 1 race event is not just about the thrill of the high-speed action on the track. The food and drink experience at F1 venues plays a vital role in making the overall experience enjoyable and memorable for spectators.
Formula 1 venues offer a wide variety of culinary options for race-goers, ranging from local delicacies to international treats. Many host countries use this opportunity to showcase their gastronomic culture, offering food stalls and pop-up restaurants that feature local dishes. In addition to these, race-goers can also find crowd favorites like burgers, hot dogs, and pizza at the food courts available around the circuit.
When it comes to beverages, F1 venues ensure there is something for everyone. Fans can enjoy a cold beer, a glass of wine, or a refreshing soft drink while watching the race. Moreover, some circuits provide dedicated bar and lounge areas for fans to enjoy their preferred drink in a more relaxed environment.
Accessibility for all attendees is an essential aspect of Formula 1 venues. As such, there are numerous food and drink options placed in convenient and easily accessible locations throughout the circuit. This ensures that race-goers can easily find nourishment and beverages without missing any of the excitement on the track.
In conclusion, the wide variety of food and drink options offered at Formula 1 venues contributes to the complete and enjoyable experience for spectators. The blend of local and international treats combined with the accessible location of these amenities ensures that fans can enjoy their day at the races both on and off the track.
Safety and Accessibility
Attending an F1 race can be an exhilarating experience, but safety and accessibility are important factors to consider. In this section, we will discuss the safety measures implemented at F1 races and how accessibility can impact the overall experience.
F1 Safety Measures
F1 races prioritize safety for both drivers and spectators. Over the years, significant improvements have been made to ensure a secure environment. Some of these measures include:
Track design: Modern F1 circuits are designed with extensive run-off areas and advanced safety barriers to minimize the risk of accidents involving spectators.
Car design: F1 cars have numerous safety features, such as energy-absorbing materials and crash structures, that protect drivers during collisions.
Marshals and medical teams: Highly trained marshals and medical personnel are present at each race to respond quickly to any incidents.
In addition to these measures, organizers are continuously working on improving safety regulations and standards. They strive to make the sport as safe as possible for everyone involved.
When it comes to accessibility, F1 races can be easily attended by a wide range of people. Here are some factors to consider:
Transportation: Most F1 circuits are located near major cities and are well connected by public transportation, making it easy for fans to reach the venue.
Facilities: Modern F1 circuits provide a range of facilities, such as restaurants, shops, and restrooms, which are designed to accommodate the diverse needs of attendees.
Cost of attending: The cost of attending an F1 race can vary depending on factors such as ticket type and location. While some races can be quite expensive, there are often more affordable options available, such as general admission tickets or discounted prices for children and seniors.
In summary, F1 races are generally safe and accessible for fans to attend. The organizers prioritize safety by implementing strict measures and regulations, and they strive to make the experience enjoyable for spectators of different age groups and budgets.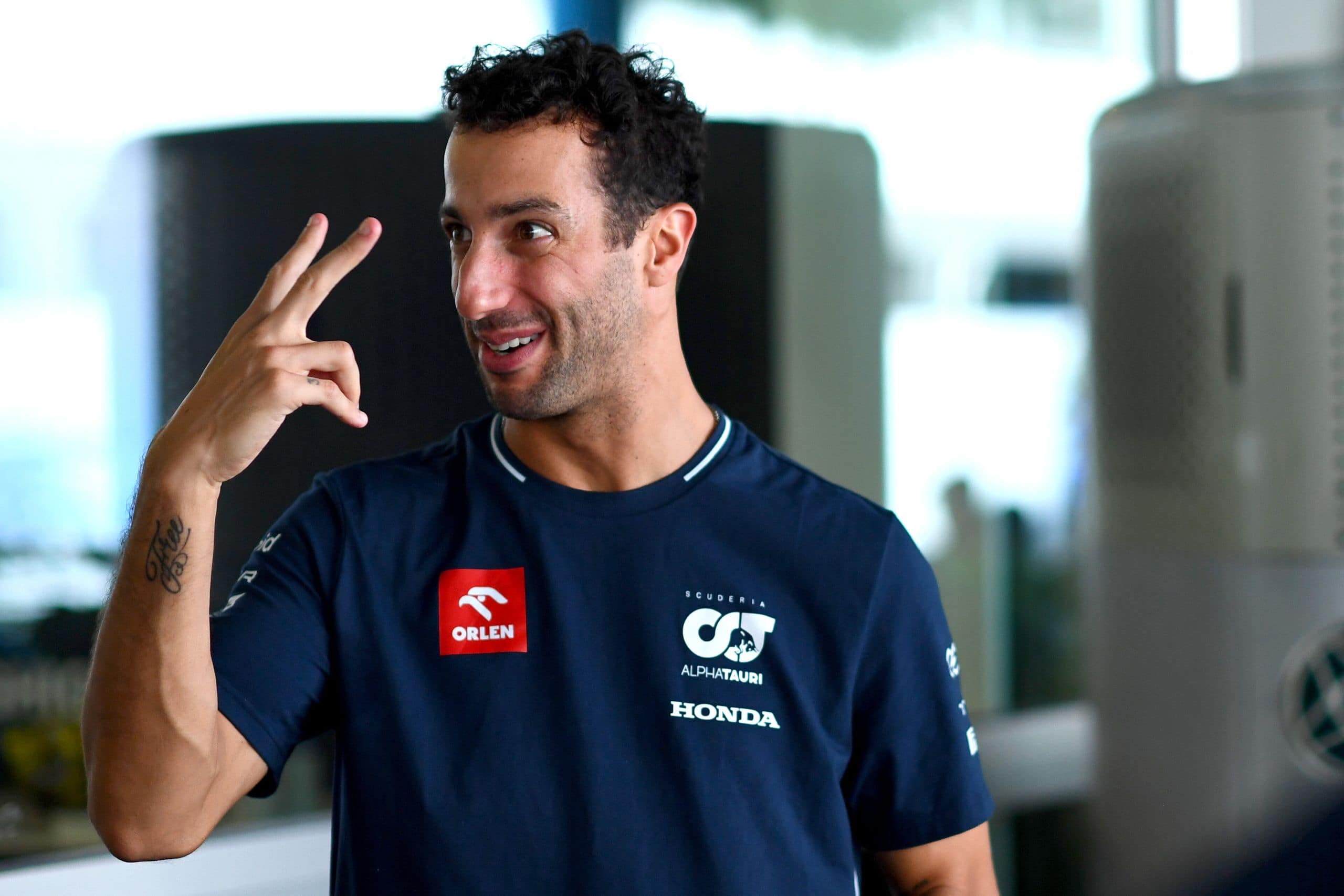 Daniel Ricciardo could miss up to two more grands prix, ...