Prior to the new dawn in the life of Formula 1- as brought about by the turbo-powered era that began in 2014, the Abu Dhabi Grand Prix didn't always produce results that could be likened to the prevalence of one-up-manship.
So would this change again on Sunday, December 1, the last run for 10 teams and 20 cars in a season that has Mercedes and Lewis Hamilton written all over it, again?
In a few hours from now, sporting headlines around the world concerning motorsports could read out like this – Mercedes win another race to exhibit complete dominance at the Abu Dhabi Grand Prix.
Or headlines could point to the triumph of any of Mercedes two rivals from Red Bull or Ferrari at a track where both have failed on five consecutive occasions.
But make no mistake.
It doesn't mean that no other team apart from Mercedes has managed to rise to the top of the beautiful but exasperating track, often given more weight for being a piece of art than for hosting nerve-wracking thrillers.
Vettel's supreme charge, followed by teammate Webber's second ensured an out and out triumph for Red Bull in the 2009 edition of the event, the inaugural Abu Dhabi Grand Prix.
Another win from pole would follow for Vettel the next year as Red Bull ensured their undefeated record at the track for 2010.
While McLaren-Mercedes offered a respite to what was becoming one-way traffic for Red Bull as Hamilton conquered the race in 2011, the results changed drastically a year later. Although Hamilton's win, according to many, was considered as a an inheritance, with pole-sitter Vettel retiring to a tyre puncture inside the opening lap.
Then in 2012, Abu Dhabi hailed the triumph of the underdog. Lotus-Renault, on the back of Kimi Raikkonen's icy-cool brilliance in the 2012 edition of the race kept Ferrari and Red Bull's charge at bay.
Then, in 2013, a year that marked the end of the sizzling and dashing V8s, it was Red Bull at it again! Vettel in his RB9 was about as quick as a fireball spurting out of a surface to air missile.
Ferrari, Mercedes had no clue.
This is when the common narrative at the captivatingly beautiful Yas Marina would change for the times to come from the onset of the 2014 edition.
Up to this point, Mercedes have allowed no other team a look in at the 55-lap track plagued with 19 turns.
The past half a decade has belonged to the golden success of the Silver Arrows.
On the five back-to-back victories, a record shatteringly one-sided, Lewis himself has accounted for four wins. Only Rosberg was able to provide a quick check to Hamilton's rising assault on a track, where the German has a solitary win against his name.
This came at the back of a closely fought 2015 Abu Dhabi Grand Prix. But even as Hamilton's former close-friend eked out a title triumph the very next year, there was no denying Mercedes' grandmaster the win in 2016.
But the Abu Dhabi Grand Prix's significance to Mercedes would not only be through Hamilton's firmly controlled drives.
In his very first year as Hamilton's teammate, with Rosberg gone, Valtteri Bottas stepped up the gas as he burned rubber with a distinct triumph in 2017, yet another season that saw Ferrari producing an underwhelming challenge to halt the Silver Arrows charge.
Implicit in Bottas' only triumph at the salubrious event, was not only the Finn's victory from pole but his clinching the famous triumvirate- the fastest lap, pole-position, and race win.
During all these times, there were very small gains for Ferrari. In 2018, the last Abu Dhabi GP, the only high for the red-clad team was Vettel's fastest lap- the one wherein he registered a 1:40:867 on Lap 54.
How dearly, one wonders, would the German miss the good old days, when nearly a decade back in time from his 2018 blistering lap, he had set the track record, going easily six-tenths quicker back in the day, under the shiny purple Red Bull helmet.
Why Ferrari should win the conclusive racing event isn't only down to them having endured a year where, if one were to put it mildly, successes came only when Mercedes seemed tired of punching them for the first half of the season, an event that resulted in eight consecutive wins for the Silver Arrows.
In fact, a Ferrari win is important to keep the team's morale in high spirits, in a year where they've won only three Grands Prix, two of which came on the back of new gun Leclerc's assaults.
Another factor is the importance of a Vettel win, the German, constantly finding himself to answer his relevance and relative importance in the very sport he had once dominated with unmatched elan and phenomenal success.
And just here rests the possibility of seeing something more spicier.
Should a Max Verstappen win come at the back of another Red Bull-inflicted counter-punch (something that hasn't ever happened at Yas Marina) a reflection of Horner's boys reminding Mercedes that they too are valid and in it for the win, it should be a fascinating way to close a season that'll up the thrill level of what 2020 offers: a mouth watering prospect at seeing whether Mad-Max can defy Hamilton from gaining his seventh-title, or as they say, an early reminder of Red Bull rising to full promise.
Want to save this information for later?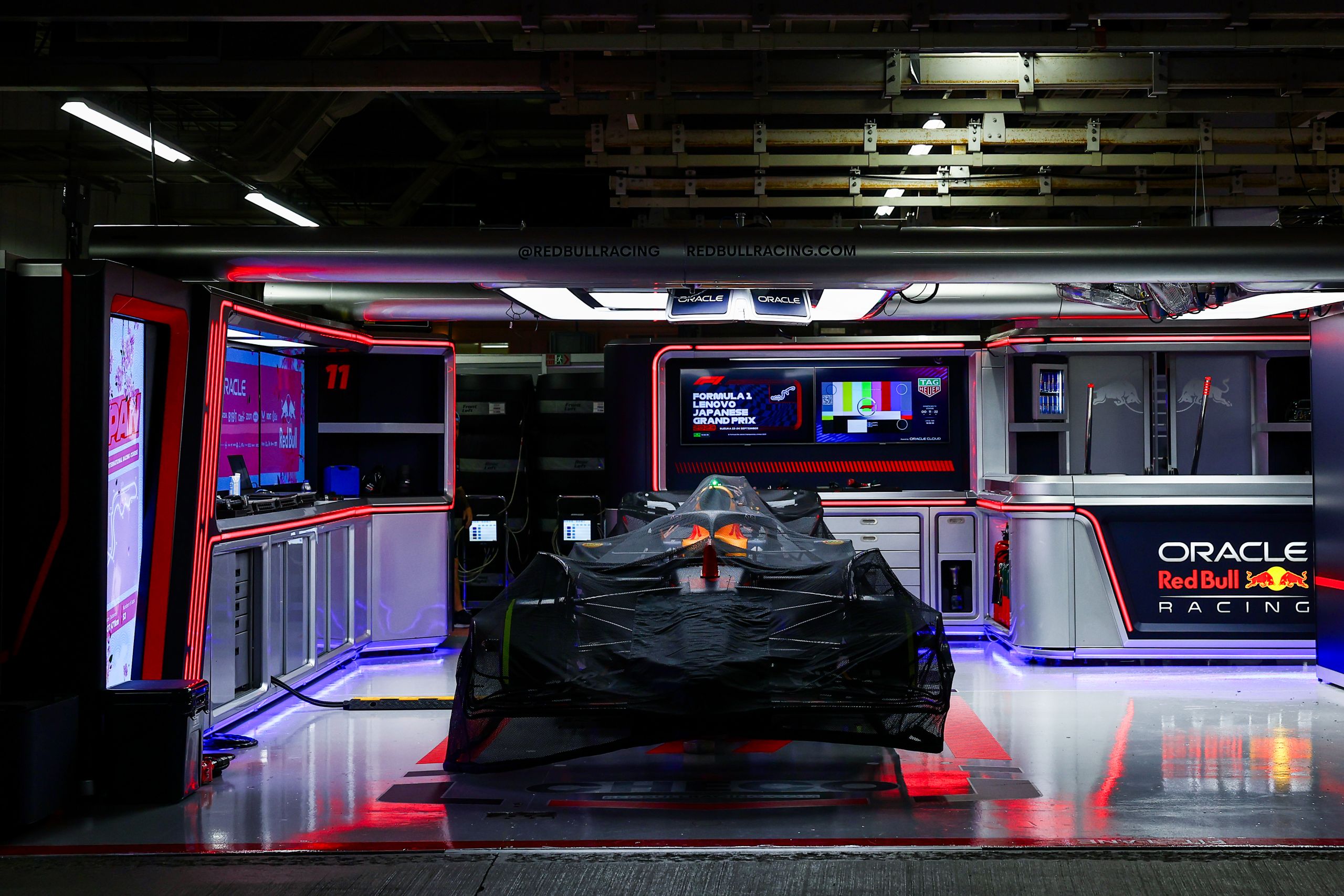 The roar of engines, the blur of speed, and the ...