Abbi Pulling and Hamda Al Qubaisi took part in an FIA Formula 3 test today Friday 16th September, at Circuit de Nevers Magny-Cours, France. The goal was for both drivers to get a first taste of the F3 car, its set-ups, along with the demands of the category's environment.
For this test, each driver was provided with three sets of slick Pirelli tyres. 2022 FIA Formula 3 Champion Victor Martins served as a reference driver and coach, alongside Magny-Cours Racing School's instructor Julien Gilbert.
The morning session opened with Martins establishing a reference laptime. Pulling and Al Qubaisi then took to the track with the aim of getting comfortable behind the wheel. The rest of the programme included installation laps, short runs and data analysis.
The afternoon session kicked off with two qualifying runs, each on fresh tyres, followed by a race simulation of 12 laps, on race set-up and high fuel load. A DRS zone located between the Estoril and the Adelaide corners was activated for this long run, giving the drivers the chance to comprehend this device. The day concluded with more data analysis.
Each driver completed a total of 50 laps today.
FIA Formula 3 Technical Director Didier Perrin
"Abbi and Hamda did a great job today. They adapted quickly to the car and its challenges. They were able to give us some valuable feedback. They were very eager to learn as much as possible, and it's been a pleasure to work with both."
Abbi Pulling
"There was a lot to learn today, not only about the car, but also about myself. I came here with a big smile on my face. I really enjoyed it a lot. It's been really amazing to work with the F3 team. It's been a productive day.
"The tyre warm-up procedure is quite different from what I am used to. The tyre degradation, in the morning, after the few short runs we did, you could feel it creeping in. It gave you an idea going into the race simulation how the car would react and how to drive around it. The biggest challenge for me was the aero, the downforce is massive. To get your head around it at first was a lot. Once you realise that when you go faster actually you get more grip, it's better. It was the biggest thing to adapt to, getting the confidence to not put your feet off the throttle and just keep it in really, especially entering the fast chicanes, to get the aero to work, you have to turn in flat. It's different from what I am used to.
"The thing I liked the most about the car was the braking. I like the brakes! You can really put your whole body behind it and the car really stops. I learned so many things from this test to take away, more than anything I've probably ever learned. I want to take that with me for the future and to hopefully be in the Championship one day…
"Victor was really helpful, even with the little things. He guided me on the race run, he told me to just go for it, that the tyre degradation won't be as much as I thought it would be. When I was hesitant in the high-speed corners, he told me to trust it. I know him fairly well from the Alpine Academy, so it's been really nice to have his support today."
Hamda Al Qubaisi
"Honestly, it's been such an amazing experience. I want to thank everyone who made this possible… The first outing, I was shocked with the speed and the downforce. I am amazed how it works. Step by step, I was getting more confident in the car, I tried to improve my laps and my driving. I'm really happy with how the day went. I think it is a really good step forward, and I had a really good feeling with the car. I think for the future, this test will help a lot. This is a taste of what an FIA F3 car is. To have this feeling is important for my future. If I am to step up to this Championship, I would say today really helped me a lot.
"The biggest lesson I learned today was the braking. You really have to put really high pic pressure in these cars, and I wasn't used to it. I had to focus on brake pressure and trying to get that pic. Also, you don't really know how much speed you can carry in the corner until you actually do it. You think you're fast, but then you go faster on the next lap and realise that the car is stable, so there's always a big margin, especially in the high-speed corners. I think that is one thing I noticed a lot in this test. It was definitely the most challenging for me. In the slow speed corners, I think I was quite efficient with the brakes throughout the runs. But when I would get in the high-speed corners, you could see a bit of hesitation. The more I run with the car, the more confident I would be, and the high-speed corners would come naturally with more mileage in the car.
"Victor helped a lot. His advice is very straight-forward and clear. He helped me a lot with understanding the car. He's the one who told me you don't really know how much speed you can carry in the high-speed corners until you do it. So, he's a big help. To have the FIA F3 Champion coach us, and he was very humble and kind to us, it was great to have him with us. His approach was really good."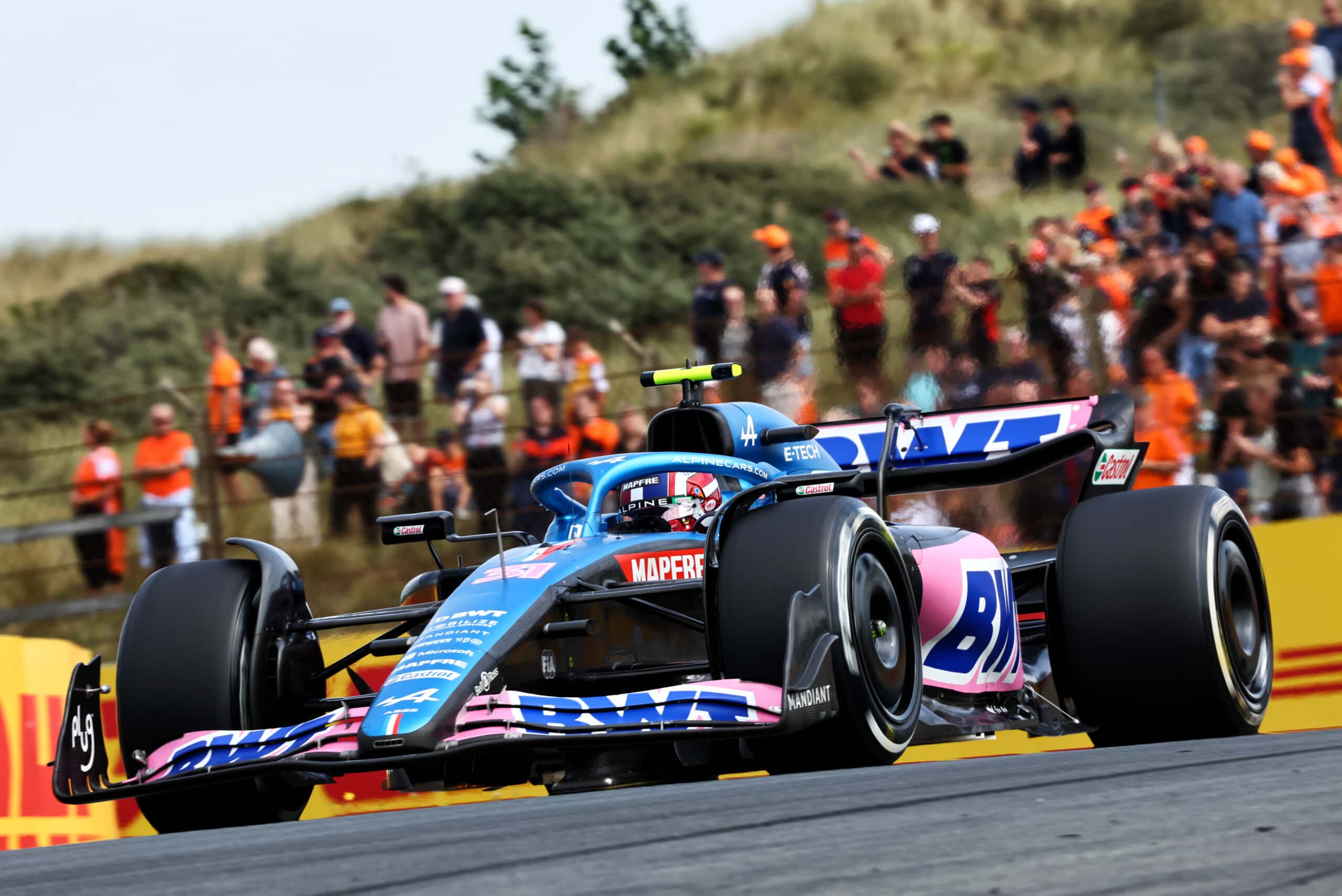 Alpine driver Esteban Ocon described racing in Singapore as a ...