Today, there are plenty of exciting career opportunities for students to explore after graduation. Even a decade ago, many learners could not even dream about following their true passions and making money off of them at the same time. For example, in case you are a fan of fast cars and exciting races, you can try your talents in the world of motorsport!
The pinnacle of car racing is, of course, Formula 1, which is an adrenaline-fueled and extremely competitive industry. It captivates millions of people across the globe, and for a good reason! People see fast cars and flashy races, but not a lot of viewers think about what goes on behind the scenes. Professionals work tirelessly to boost the performance of the team and the cars.
In case you have a passion for racing and a dream of being a part of this thrilling world, you can choose a major that will open some doors for you. However, don't forget that the competition is insane, so use paper writing services whenever you need some extra help with your graduation. This can make or break your chance of entering the world of Formula 1!
So, are you interested in securing a position in this prestigious sport? Here are 5 majors that can pave the way to your employment in Formula 1!
Top 5 majors that will get you employed in F1
Let's start with the direction that students can take in their learning process. Of course, some would say that the most important thing in your career is your knowledge, combined with relevant experience. On the other hand, getting a relevant education can play a huge part in your success later! So, here is what you can pursue to secure your place in F1.
Mechanical Engineering
You might already know that Formula 1 cars are an example of engineering marvels which constantly push the boundaries of what's physically possible on the race track. Hundreds of people work to achieve this level of engineering, and you can become one of them!
A diploma in Mechanical Engineering will provide you with the necessary knowledge and skills to design, analyze, and optimize the complex components of an F1 car. With enough expertise, you can land positions in chassis design, aerodynamics, and even race engineering! Here are some of the topics that you will most likely study in this domain:
Aerodynamics
Thermodynamics
Materials science
Motorsport Management
This is a position for those students who want to become a part of the F1 world but don't have enough technical proficiency to actually work with cars. Every successful F1 team needs a talented manager and administrator. These people work together to ensure smooth operations beyond the race track.
You will need to have enough business acumen and leadership skills to manage the logistics, finances, and marketing of your racing team. You will also have to maintain the brand of your team, and this is something that is not always taught in schools. From race strategy and sponsorship acquisition to team coordination, this major opens lots of doors for you!
Data Science and Analytics
So we have covered engineering and team management; now it's time to move on to science in the motorsport industry. Data analysis has become a game-changer in F1, as your team can gain a competitive edge both on and off the track. As a major in this field, you will be responsible for optimizing car performance, predicting race outcomes, and strategizing pit stops.
Here are some of the professions you can get with this major:
Data engineer;
Performance analyst;
Simulation specialist.
Sports Medicine and Physiotherapy
This is another pretty important aspect of motor racing that is often overlooked in terms of future careers. The physical demands on F1 drivers are intense, so there is definitely a need for mental and physical health professionals. Sports Medicine and Physiotherapy majors play a critical role in ensuring the well-being of drivers and the entire team.
In case you have a passion for medicine, you can consider picking this major to become an F1 team physiotherapist, sports psychologist, or fitness coach. Graduates in this field will have to work closely with drivers and other participants to enhance overall team performance and prevent injuries on the track. And who knows what awaits you with such a unique experience!
Broadcast and Media Production
The last but not least entry on this list is all about marketing. F1 captures the attention of fans all over the world, but it still needs a little help to maintain immersive broadcasts and media coverage. Pursuing a major in Broadcast and Media Production might not be easy, so students can look for extra help with the best dissertation writing services online. Here are careers in this field for you:
Sports journalism
Broadcast production
Digital content creation
Also, as a part of the media team, you will be responsible for spreading the excitement of Formula 1 to viewers across the globe, producing engaging content, and covering behind-the-scenes processes.
What other jobs can you get in F1?
Of course, this list shows only several possible career options for those graduates who want to pursue a position in the F1 world. Behind every successful team and driver, there are many professionals to ensure the peak performance of everybody involved. Here are some other exciting and essential jobs that you can get in Formula 1:
Power unit engineer is responsible for optimizing complex power units, internal combustion engines, and energy recovery systems;
Mechanical design engineer focuses on creating and developing various components of the car;
Pit crew member performs lightning-fast pit stops, changes tires, and makes adjustments to the car in a matter of seconds;
Marketing and sponsorship manager looks for new valuable partnerships for the team.
Key Takeaway
So there you have it, 5 majors that can land you a job in the world of Formula 1. Even though there is a wide range of exciting and diverse career opportunities, students have to think about their profession beforehand. The competition is very high, so you need to gain an edge, relevant experience, and enough determination to get what you want!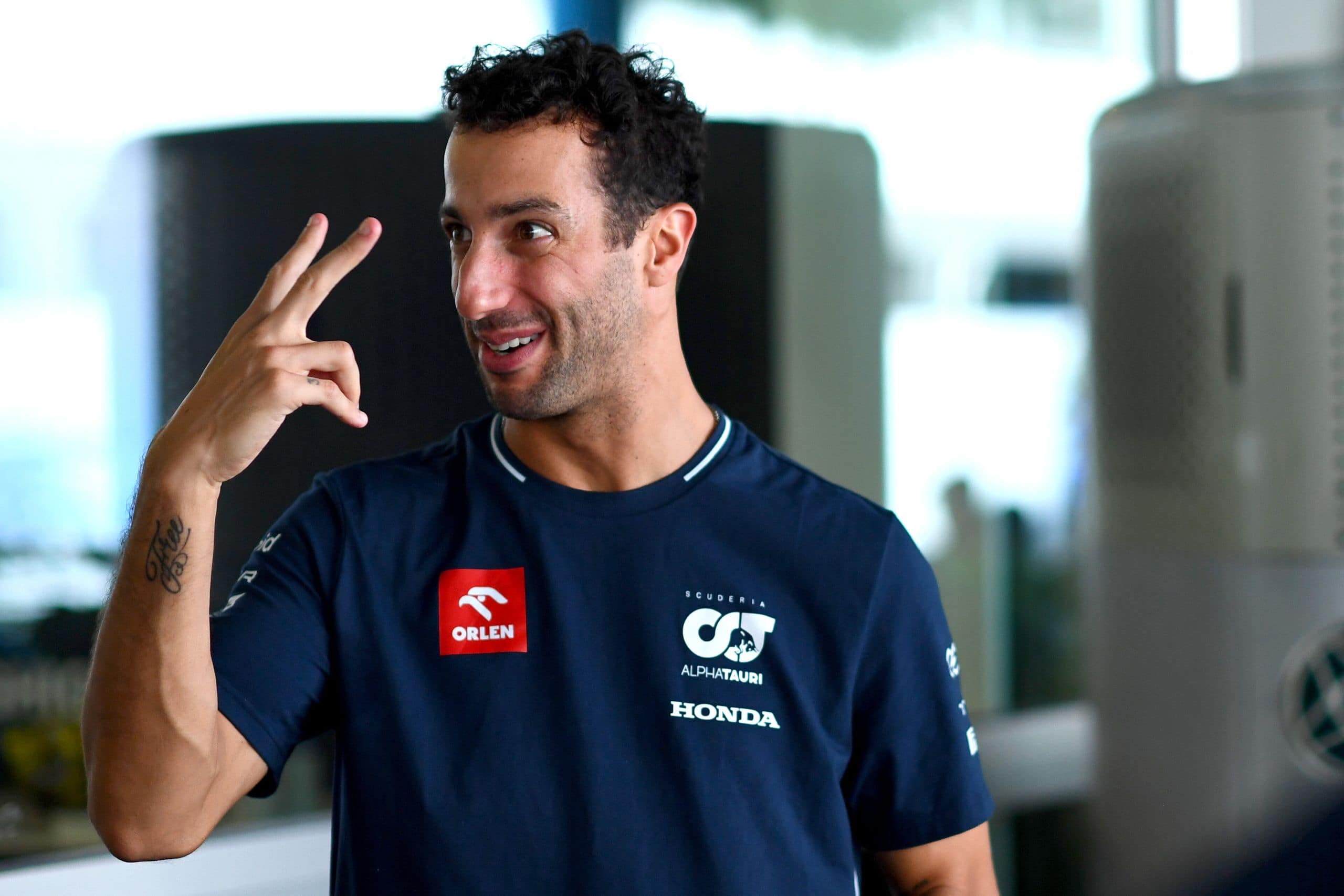 Daniel Ricciardo could miss up to two more grands prix, ...