Following the conclusion of an enthralling Italian F1 Grand Prix, we now have a three-week break as the F1 season enters its final stages of the 2022 season.
It comes as a slight annoyance for racing fans given that we have only just recently had the summer break between the Hungarian and Belgian GPs, however, it is a break that has been forced due to the decision not to include the Russian GP this season given everything that is currently going on.
Nonetheless, once the three-week hiatus is over, we can get back to action as the high-octane racing will return in Singapore, with the race scheduled to take place on October 2. We have detailed everything that you need to know about this upcoming Grand Prix in this article, therefore you can continue to look back and refer to it in the build-up to race weekend!
Singapore Grand Prix
It has been a long wait for fans in Singapore and the F1 in regard to this particular location, as they have not been able to race here since 2019 following the global situation. It is a track that has proven to be popular and favorable with everyone, which is perhaps evidenced by the fact that a new contract was signed back in January that will see this Grand Prix appear on the motorsport's schedule for the next seven years as a minimum.
Indeed, those who made and signed the deal will have been left feeling vindicated by the decision, as it has been reported that this year's event is set to see its biggest turnout since the 2008 event that was held.
According to governmental figures, around 40% of those who attend the race are from overseas, while 300,000 people had attended the inaugural race back in 2008. In the last race – back in 2019 – just 268,000 spectators had attended all three days of the Grand Prix weekend.
What could happen at the Singapore Grand Prix?
Three weeks can be a long time in Formula 1, although given the status of the championship race at the moment and the constructors' championship, those three weeks can actually be considered to be rather redundant for many.
Nonetheless, it could be the perfect time for everyone to study the track, while those who like to make predictions might want to take a look at what the latest F1 odds are as this could give them a great indication about what to expect come race day. As mentioned, while the race for the main championships appear to already be foregone conclusions, there are a number of side bets that could make the 2022 Singapore Grand Prix a rather interesting event. For instance, some might be interested in predicting that Max Verstappen will record the fastest lap, while others may think of trying to predict where drivers may line up on the starting grid or finish the race.
Who to look out for?
Indeed, Verstappen is one driver many will be looking out for as he will be able to take another huge step in claiming his second F1 World Championship title and becoming a back-to-back champion.
However, there may be other drivers that others may be keen on looking out for. For instance, some might be interested in keeping an eye on what Lando Norris is able to achieve around the Singaporean track. In his only race at the track back in 2019, the British driver managed to finish seventh and after a number of solid finishes this season, he will be looking to replicate that performance at the very least.
Final Thoughts
While many of us will find it difficult to wait another three weeks for the high-octane racing to come back, we must admit that the Singapore Grand Prix is one that is worth waiting a little longer for given that we have not been able to see the race take place for a couple of years.
There are a number of interesting storylines to watch out for within this race, and if the estimates are right and we are to see record crowds, then there is no denying that the wait will all be worth it in the end.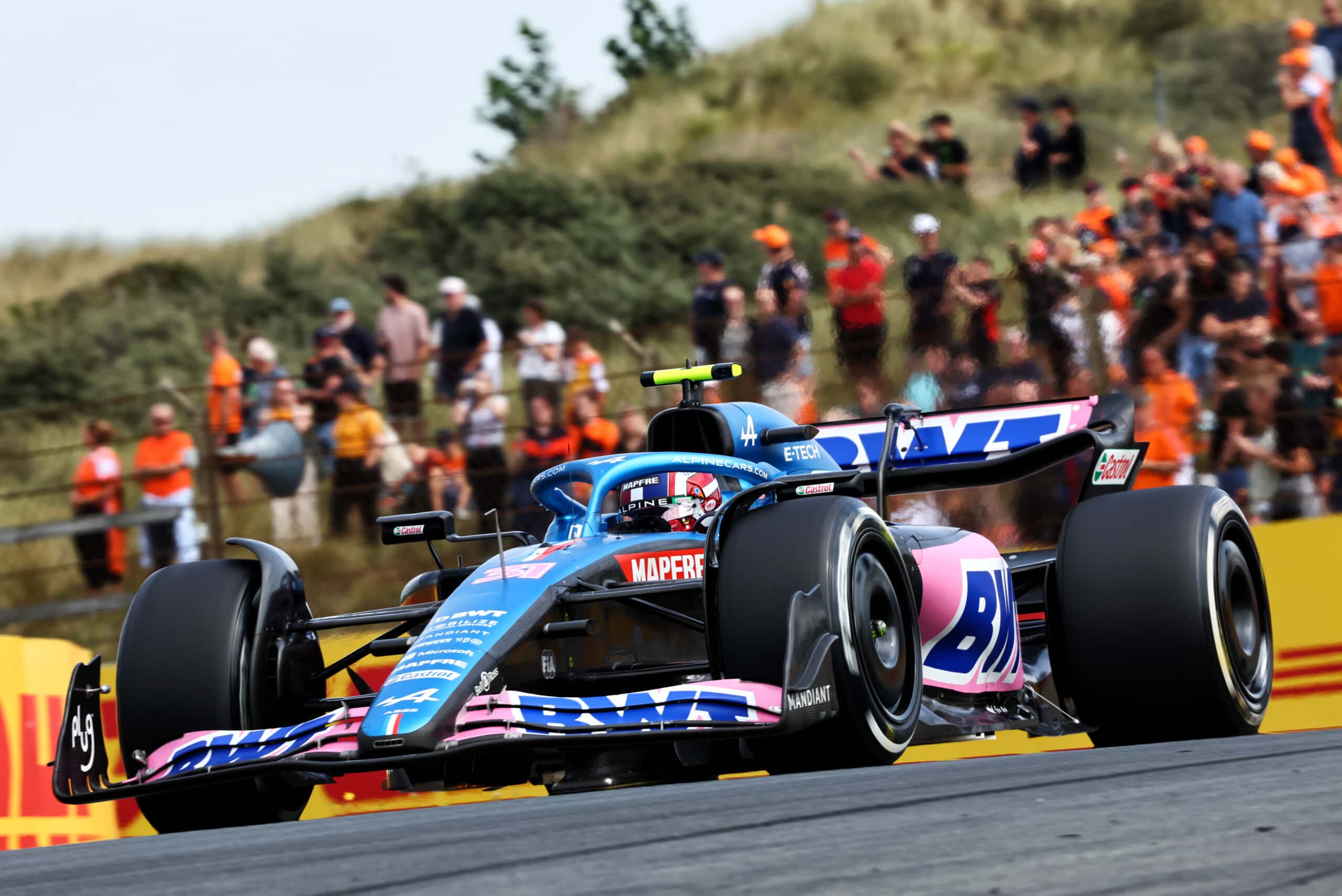 Alpine driver Esteban Ocon described racing in Singapore as a ...