New drivers on the grid, the return of a former champion, new owners in pit lane, there is plenty of intrigue heading into the opening round of the 2021 FORMULA 1 season, the FORMULA 1 GULF AIR BAHRAIN GRAND PRIX 2021.
Red Bull Racing were flying during pre-season testing, while Mercedes seemed to struggle. Have the charging bulls, with their new driver line-up, closed the gap this year? Or will Mercedes continue to dominate as Lewis Hamilton chases his eighth World Championship?
Toto Wolff Relying On Team Experience
After a tricky three days of testing for Mercedes, team boss Toto Wolff is hopeful that the experience of his multiple-championship-winning team is enough to make the adjustments necessary to fight for the win in Bahrain this weekend.
'It feels like we have spent quite some time in Bahrain recently, and with mixed fortunes. Overall, it was a tricky three days of testing for us. The W12 wasn't as stable, predictable or planted as some of our rivals. Red Bull looked strong on both the long and the short runs, but as always with testing, it's difficult to be certain of true performance.

'The only thing we know for sure is that we must prove our ability to react. From the moment the third day of testing finished, we got our heads down and started to figure out how we can return to Bahrain in stronger form in just a few days' time.

'While these cars share some parts from their predecessors, there have also been significant rule changes to interpret and overcome. We have also had to change the way we work in response to the cost cap. But as we have found before, it's from the difficult moments that we learn the most.

'This team's biggest strengths are our people and our values, and after a tough test, I know that we can fight back stronger. I'm looking forward to getting this new and exciting season underway, seeing the progress we can make and how we fare in Bahrain,' said Wolff.
Sergio Perez Like A Bull At A Gate
After coming close to missing out on a seat for 2021, Sergio Perez has a new lease on life, and is chomping at the bit, ready to hit the track and fulfil his dream of being a Red Bull Racing driver.
'This is what I've been dreaming of. I can't wait. I'm really, really excited to see some fans at the track, to finally get to race, I'm looking so much forward to it. I'm going to approach things very relaxed and just deliver to my maximum and we'll see where we end up.
'It (testing) was really positive. There was a very limited amount of testing, especially considering the amount of things we have to run through and check, but I think we prepared well as a Team and I look forward to my first race with Red Bull! It's going to be a process for the first couple of races, just to learn as much as possible and to get up to speed quickly, so we can be in a good position for the season.
'Overall it's early days, you know, so we will see. I think the more you try to figure out what other people are doing the more lost you can get, so there isn't a lot of point in reading into anything. We just have to wait until qualifying and see where everyone is at,' said Perez.
Kimi Räikkönen Ready For Fun
One driver who is enjoying the latter stages of his career is former World Champion Kimi Räikkönen. As the Finn embarks on his 19th season in F1, he insists that what happened in testing counts for little, preferring to focus on the upcoming three days in Bahrain.
'The first race of the season is always a special moment, mostly because I have missed the racing. It's nice to be back in the car for testing, but what makes this sport fun is driving wheel to wheel and you only get that in races, so there is something to look forward to.
'I am not looking at the times from the three days we spent here two weeks ago, because there is no point trying to get any idea about what to expect: soon enough, on Saturday, we will have an indication of where everyone is and what kind of battles we have this year.
'So far, we just have to focus on our work, on improving what we had in testing and on making the most of every opportunity,' said Räikkönen.
Fernando Alonso Motivation For Challenging Return
Although he has kept busy racing in other categories, and has been seen regularly in the paddock, two-time champion Fernando Alonso hasn't raced an F1 car in anger since the conclusion of the 2019 season.
While he insists he has taken all the necessary steps to prepare for a return to life as a full-time F1 driver, when the lights go out on Sunday nobody will be surprised if the Spaniard has a few butterflies in the stomach and rust on his race-craft.
'I'm very excited for the entire weekend. There has been a lot of preparation for this moment, not only with the team during testing and the work done at both factories over the winter period, but also personally.
'Ever since I agreed to join Alpine F1 Team, I have put a lot of effort in to be both physically and mentally prepared for this season.
'I learnt a lot in my time away from Formula 1, especially all the different styles of racing, but I'm now back in F1 and very motivated for what should be a challenging season ahead.
'It was fun to be back at the wheel of an F1 car for testing, but now I can't wait to go racing,' said Alonso.
Learning Curve Ahead For Sebastian Vettel
another former champion looking forward to a new start is Sebastian Vettel, who has moved from Ferrari to Aston Martin for 2021. The four-time champion isn't expecting to find success easy in the early races, and is taking a long-term view to the season.
'It's going to be a bit of a learning curve in these first few races: for me, it's a new team – I'm still getting to know everyone, still understanding how the AMR21 wants to be driven, and familiarising myself with the team.
'I'm very excited to be at the start of that journey in Bahrain this weekend. The conditions were very interesting during testing – high winds made it quite tricky to drive – and we know that tyre degradation is always a key factor here. It should make for an exciting race,' said Vettel.
Pressure On Daniel Ricciardo
After his controversial move from Renault, Australian Daniel Ricciardo is under pressure to prove he made the right decision, and to show that he can help McLaren take the next step in their quest to return to winning races and fighting for championships.
The team had a successful pre-season test, and if the affable Aussie can score a podium in his debut race with McLaren, it will set the tone for what could be an incredible year together.
'I'm really excited for the start of the season. It's the beginning of a new chapter, my first race in papaya and I can't wait to get started. It's also a special race with Bahrain being the team's home-from-home. In my first few months at McLaren the team has made me feel right at home in such a short space of time. I feel confident and comfortable going into the new season, which is important as I want to get the most out of the car right from race one.
'As a team we made the most of pre-season testing with some smooth running. It was great to get to grips with the MCL35M in just the few days that we had to put it through its paces. I think, naturally, it takes a bit of time to adjust to a new car, but I'm feeling prepared to hit the track come Friday. It's an exciting circuit with a few big braking zones and plenty of opportunities for overtaking. Racing at dusk is always cool and brings an added challenge to the weekend.
'This season looks like it's going to be a competitive one, but I'm looking to hit the ground running, leave nothing on the table, give it my all for the team and hopefully give the fans something to smile about,' concluded Ricciardo.
2021 Bahrain Grand Prix Timetable
| | | | |
| --- | --- | --- | --- |
| Session | | Local Time (AST) | GMT |
| Practice 1 (Friday) | | 14:30-15:30 | 11:30-12:30 |
| Practice 2 (Friday) | | 18:00-19:00 | 15:00-16:00 |
| Practice 3 (Saturday) | | 15:00-16:00 | 12:00-13:00 |
| Qualifying (Saturday) | | 18:00-19:00 | 15:00-16:00 |
| Race (Sunday) | | 18:00-20:00 | 16:00-18:00* |
*Change from GMT to BST/CET to CEST on Sunday 28th March 2021
Want to save this information for later?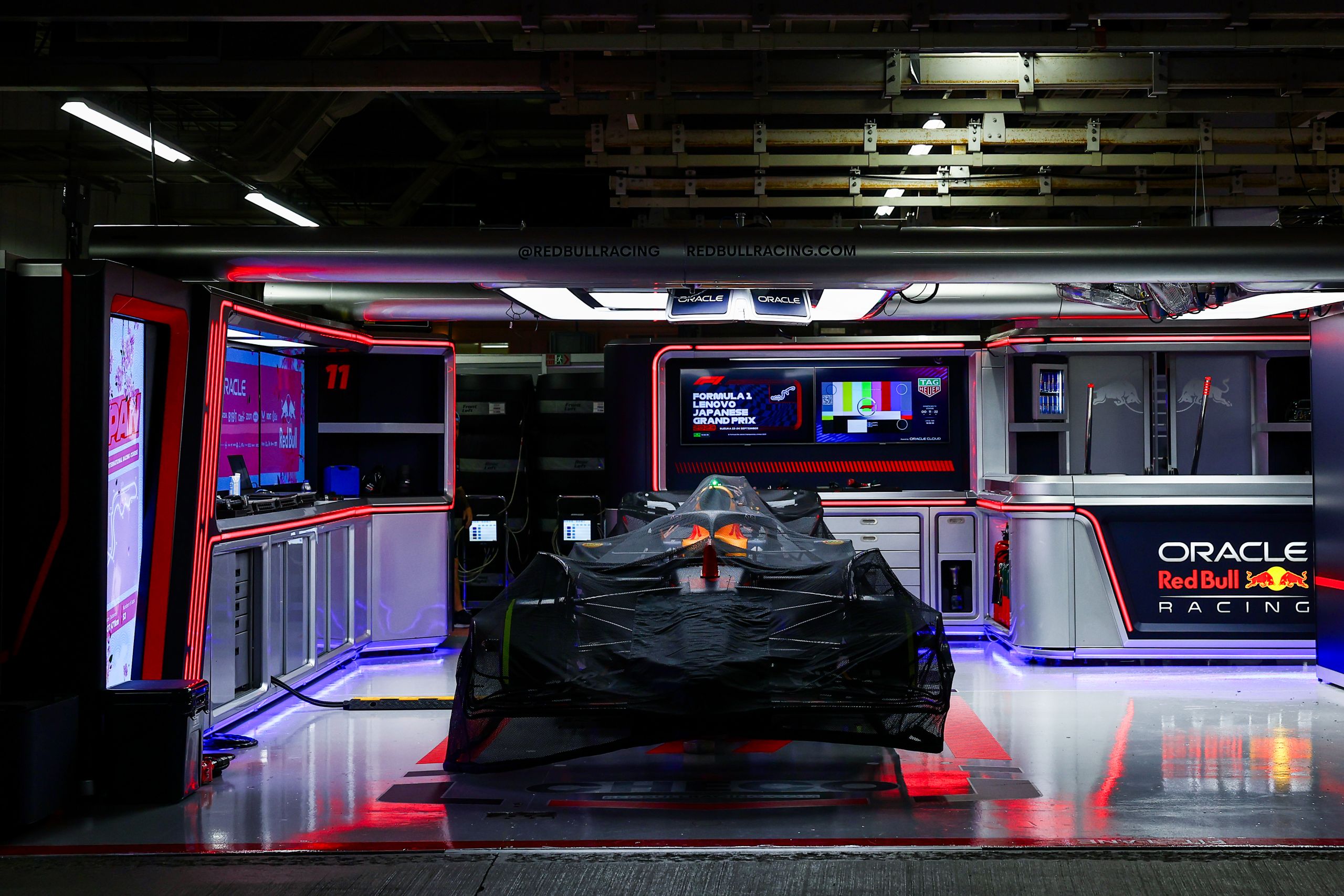 The roar of engines, the blur of speed, and the ...