Round 15 of the ongoing Formula 1 season brings about a swift departure from the long straights and back bending turns of Monza to the twisty, complex maze of Singapore's street circuit.
With the burning sun swapped for bright lights, expect nothing less than an absolute showdown in the bumpy, narrow lanes of Singapore under sparkling floodlights yet again as the most daunting and physically challenging circuit is back to demand nothing less than the absolute best that drivers have to offer.
But as Formula 1 returns once again to a surface marked by tight space confines, it also ultimately heightens the expectations to witness a closely fought battle.
You instantly get the impression that the narrower the track, the bigger the possibility of cars following each other more closely (than before).
All wonder as to what might the famous troika constantly topping the speed charts offer as a close three-way battle involving Red Bull, Mercedes, and Ferrari offers unmatched excitement on the cards.
Clearly a track where overtaking is about as daunting as making up swift positions on the final lap of a Grand Prix, Singapore will challenge drivers to brave not only the biting competition on the track but also embrace fatigue-causing humidity.
And therefore, there stands a great possibility of seeing the Silver Arrows return to a familiar position of formidability; they will be aiming for and expecting nothing less than the top step of the podium.
Given their menacing form this season, one could say, it was both unexpected and surprising to see Mercedes struggling to dislodge Ferrari from occupying the top slot on back-to-back occasions.
From a Ferrari perspective, nothing would matter as much as notching up another victory, at a track where Mercedes haven't allowed anyone a sniff of success since the 2016 Grand Prix.
And the math regarding Mercedes' triumphs under bright floodlights in the 23-corner track has been fairly simple.
Hamilton, who's won on four separate occasions here, has won back-to-back Singapore Grands Prix as seen in 2017 and 2018, winning the former contest out of a Ferrari-birthed opening lap skirmish (2017).
That Mercedes have enjoyed a hat-trick of wins and therefore, unmatched superiority at a track that doesn't offer much of a straight-line advantage will definitely pose some challenging questions for Ferrari who, as Leclerc noted, are enthusiastic to respond.
Even as the momentum remains with the man of the moment-Charles Leclerc-, what offers the Scuderia massive relief to the Hamilton threat is that the only driver who equals the Briton in his dominant record at the electrifying night track is that man all are questioning at the moment.
Sebastian Vettel is the only other driver alongside Lewis Hamilton to have registered four wins, three of those in a Red Bull, and his last win here in the scarlet red overalls came back in 2015.
Even though a lot has happened since, with Vettel constantly finding himself under pressure in a season where racing errors have been a recurring malady, in a space bugged by doubts about his form and mindset, there aren't many around who are gifted enough to deliver under duress.
And therefore, under demanding circumstances where cars are so bound to oversteer and where there's no such luxury as finding enough slipstream, a Vettel triumph could spice up the current championship. Also, what heightens the excitement on Sunday is the fact that having been denied a victory on two consecutive occasions, not an everyday sight with Lewis in the driving seat, Hamilton will be compelled to give nothing but his best.
So as the intricate corners with lower speeds call out for the 20 men on the grid to contest in a slugfest of speed and precision, it'll also offer a red herring; i.e., that there's absolutely no margin for error. One wrong move could very easily take out the other in close pursuit.
So who will it be- the King of Monza or the Emperor from Britain? Or will Max and Vettel spoil everybody's plans at the 5.063 km-track?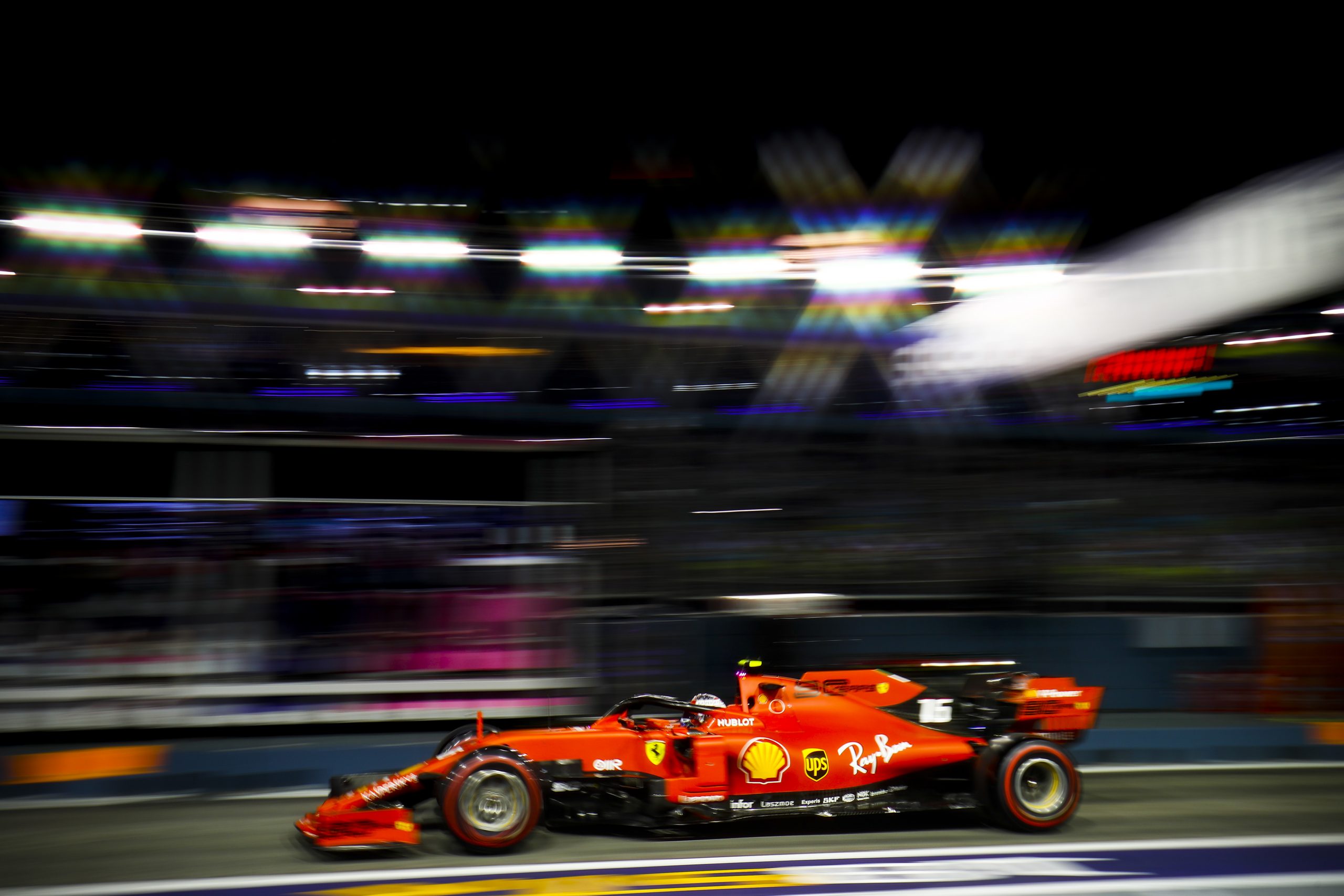 Exasperating and taxing, the Singapore Grand Prix is one of ...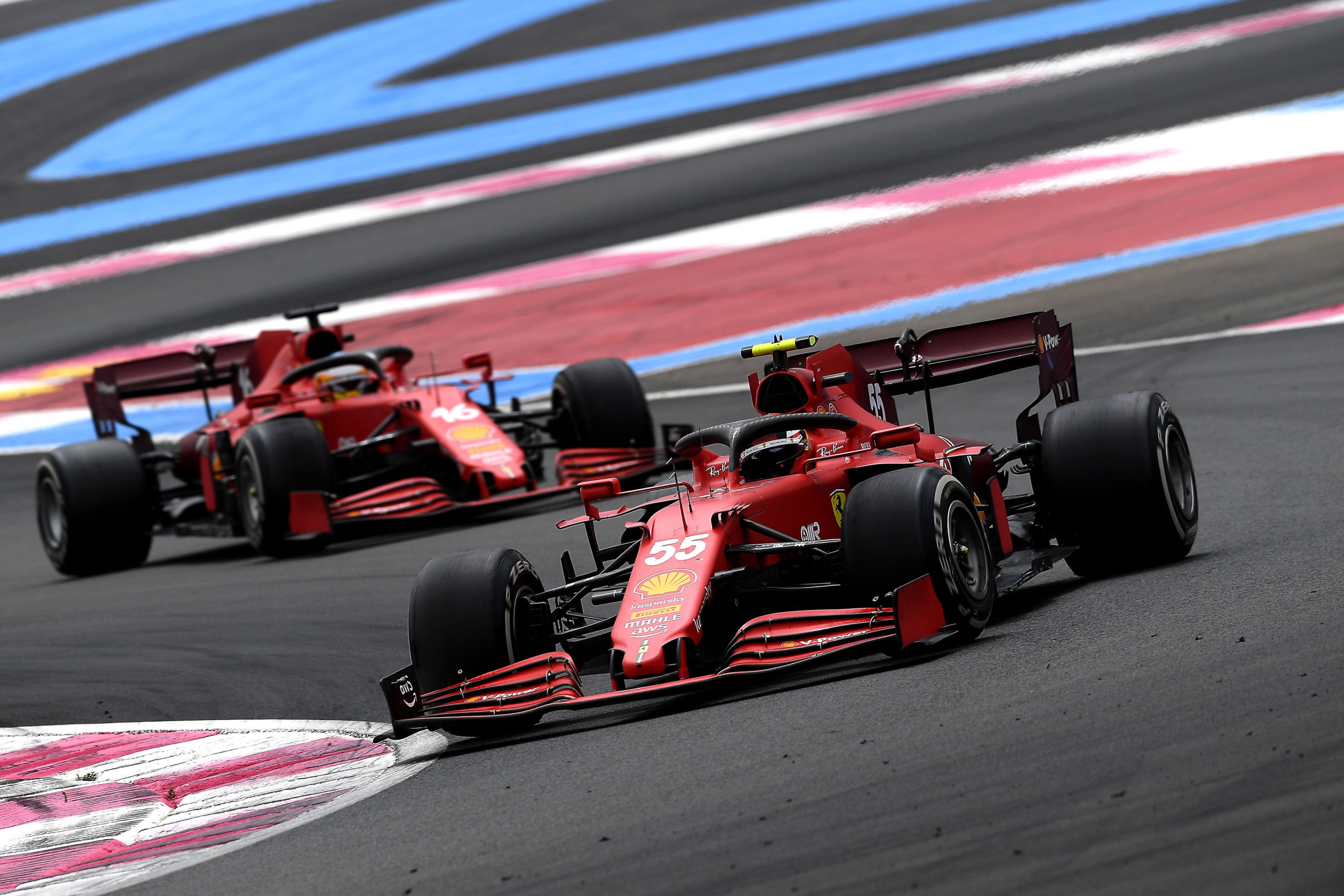 Charles Leclerc is currently sixth in the 2021 F1 Drivers ...