Formula 1 has seen a drastic rise in popularity over the past few years. For a long time, it was seen as a niche sport, like yachting or fishing, with the biggest chunk of the audience being die-hard fans.
However, through documentaries, social media, betting promotions, etc., the sport has grown to become one of the most popular and most watched on the planet. Here are some of the driving factors behind this.
The Drivers
Much like many sports, personalities are often tied in with how popular a sport is; if the athletes, or in this case, drivers, are entertaining, passionate, and likeable, more people want to watch them.
Someone like Lando Norris has taken over social media due to his humor, funny behind-the-scenes posts, and insight, and he is a genuinely nice person; Lewis Hamilton does a lot for social issues and pushes for change. Aspects such as this draw people in due to liking the driver, and therefore they end up wanting to watch what they can do on the track.
Documentaries
Documentaries such as Drive to Survive have had the "Netflix Effect" on Formula 1. The documentaries are fun and interesting to watch and allow people to understand the more intricate parts of the sport without having to watch a race and figure it out for themselves.
You can think of it as watching a movie about a certain event instead of reading about it; more often than not, people will choose to watch the movie.
Excitement
Formula 1 is easily one of the most exciting sports on the planet. Highly skilled drivers controlling a car going over 200mph around a winding track and getting inches from disaster gives you a rush, even if you're just a viewer.
Combine this with the overtakes, pit strategies, and the occasional accidents, and you have a sport that has everything a fan would want. Racing, in general, has also had the underserved title of not being very "fun" in the past.
This impression has been held against almost all motorsport for many years. However, due to most races having more of a "party" atmosphere nowadays with live performances, cheers, fireworks, and the like, many races are now reminiscent of a football derby or even the Super Bowl.
Race Expansion
Formula 1 has never been as expansive as it is now. There are races being held in North America, Canada, South America, and Europe, as well as in parts of Asia; there were also F1 races in South Africa for many years.
This means that the sport has reached millions of different people from different backgrounds and interests over the years. While tickets can be expensive, races are broadcast across the world, too, similar to football. 
Celebrity Interest
Celebrity endorsement has always been a relevant factor in the popularity of something; F1 is no different. Over the years, many celebrities from the worlds of music, film, and sport have made their love of the sport clear.
Someone could be a fan of Brad Pitt, Pharrel, or Serena Williams, and when they see photos of them at a race, interest is immediately peaked.
Easy to Understand & Watch
A Formula 1 car may require a Ph.D. to understand fully, but the racing itself is actually relatively easy. There is no need to learn the offside rule or know why a team chose to punt instead of trying for a 1st down.
For new viewers, simplicity is much more important than you may think. You also don't need to watch multiple races or a whole season to get a picture of what is going on; you can watch casually or just tune in for the races and tracks that appeal to you.
Appeals to a Wide Audience
Back in the day, Formula 1 was mostly enjoyed by men. While men still make up a large portion of the audience, more and more women and young adults are turning to the sport as well.
Once again, this is due to the ease at which you can watch races, as well as the drivers themselves. The variety of drivers allows people to be fans of them without necessarily having to love the sport itself.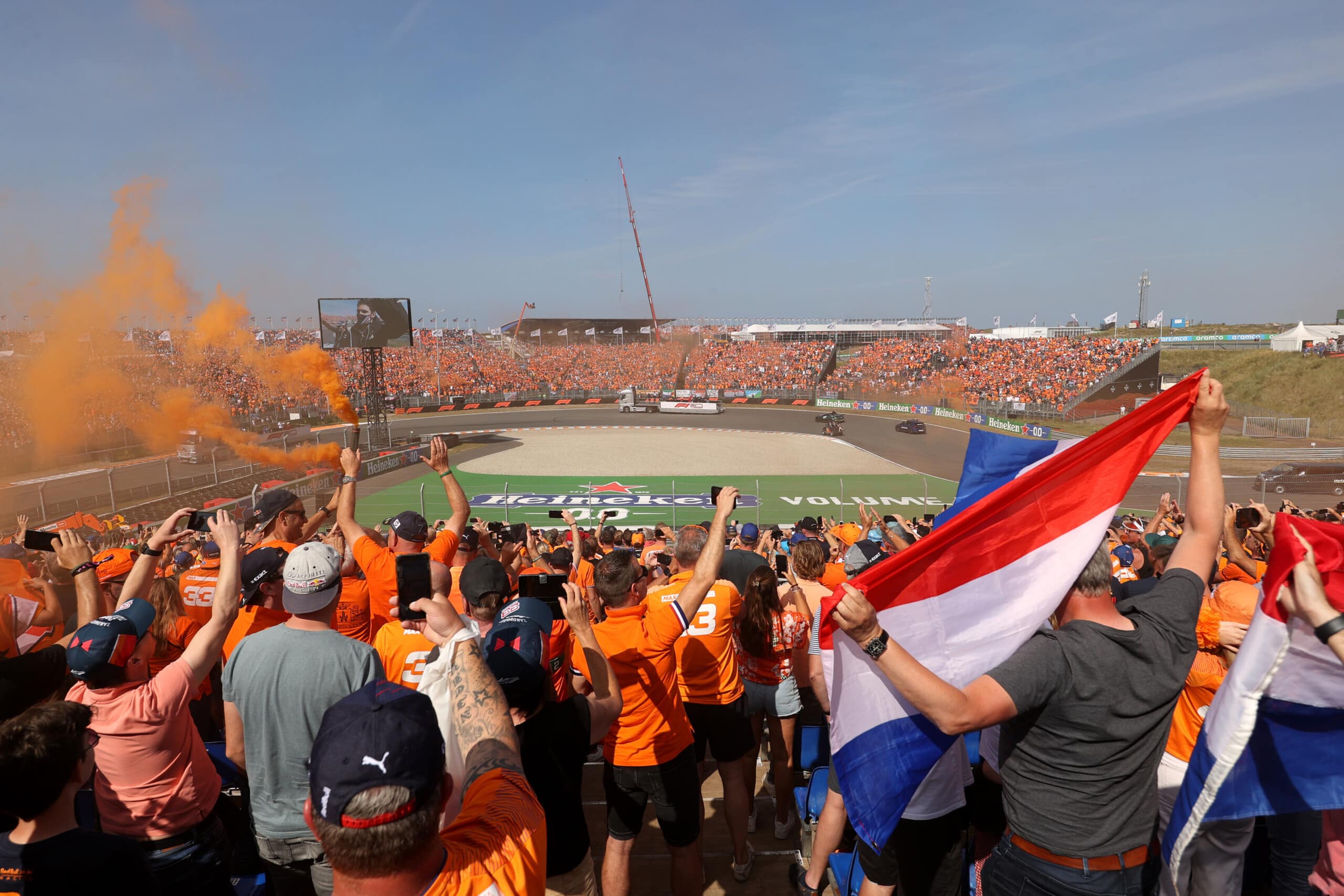 Formula 1 has today announced the Dutch Grand Prix will ...