On Wednesday afternoon, it was announced that Esteban Ocon had re-signed with Alpine F1 Team until 2024. This contract extends the partnership between Ocon and Alpine which has been in place since 2019, after he replaced Nico Hulkenberg at the then-Renault team. This means that Ocon is contracted to drive with the Enstone team alongside multiple-time World Drivers' Championship winner Fernando Alonso until at least the end of 2023, meaning the team has now secured its lineup through at least the first season of the new regulations.
Esteban Ocon Contract Makes Sense
The team's signing of Ocon makes perfect sense from their perspective. Ocon is a young talent who still has plenty of room to grow and to gain experience, but he has also already worked with Formula 1 for several years. His 2020 season was solid, and his performances this year even more so.
His results may not be as flashy as some of his peers in the same generation, but his combination of experience and youthfulness provides a strong base for Alpine to support their rebuild for the next era of Formula 1.
Indeed, the team has explicitly stated that their goal for the year is to prepare in time for the new regulations, and having a driver lineup that already knows the team should play an important role in that, especially given their recent leadership overhaul.
New Contract Sparks Controversy
Why, then, did such a seemingly logical contract deal cause waves of discourse in the Formula 1 community? And why did it mean that the names of multiple other F1 drivers trended on Twitter alongside his?
The first reason for this discussion is the implications it has on potential shake-ups at Mercedes. No one at the team has confirmed that they are looking for new drivers for 2022, but rumours around the Brackley marquee have always existed – and this time, they seem to have a point. Valtteri Bottas' performance this season has been the subject of much criticism and discussion, and the Finnish Mercedes driver's contract is set to expire at the end of 2021, meaning Mercedes will either need to renew it or replace him.
Speaking to Motorsport-Magazin.com last year, Toto Wolff confirmed that Esteban Ocon or George Russell would be the drivers prioritised for any Mercedes seat that might appear – "If there is a generational change in the future, then George Russell and Esteban Ocon are in the starting blocks."
As someone who is under the management of Mercedes CEO and Team Principal Toto Wolff, and who worked for Mercedes as a development driver during his year out in 2019, Ocon is, like Russell (who is a Mercedes Junior Team member), part of Mercedes' list of 'officially associated' drivers. Wolff has supported him in the recent years of his F1 career, because he clearly believes Ocon is a talent capable of succeeding in Formula 1.
No Room For Esteban Ocon At Mercedes?
However, the announcement of Ocon's contract extension (and the subsequent clarification that it contains no 'Mercedes exit clause') means there is now only one external candidate that is likely to be considered to replace a Mercedes driver.
Of course, this does not mean that Bottas will definitely be replaced, but if he is, then Russell is the only primary candidate left. So, whether you're yet convinced of his talent or not, you should probably get on board.
The second reason this contract has created quite so much discussion is due to the implications it could have on the Alpine Junior Academy and its drivers…
What Next For Alpine Junior Academy Drivers?
Firstly, before we discuss the implications of Ocon's deal, let us make something explicitly clear: Ocon's contract makes sense. It would be highly illogical for Alpine to replace a driver of his calibre and experience with one of their academy drivers.
Superlicences, too, would complicate this – Oscar Piastri is the only one of the three Alpine F2 drivers to hold a superlicence, and he is a rookie. Under current championship standings, Zhou would end the season with a superlicence too, but does not currently possess one, and therefore it would be incredibly risky for Alpine to consider promoting him to Formula 1 next season.
However, Ocon's contract does raise questions about the role these drivers will play in the coming years. Speaking to the media before the French GP, Laurent Rossi, Alpine CEO, admitted "We almost have too many of them at the moment".
Alpine should consider a large crop of talented juniors as a blessing. Zhou and Piastri are P1 and P2 in the F2 standings under their guidance; Lundgaard has enjoyed a podium this year, and is highly rated in the series. Caio Collet and Victor Martins, Alpine's other academy drivers, are both high up in the F3 standings.
Instead, though, they are stuck at an impasse. If the current Formula 2 standings stay as they are (it is important to mention that this is unlikely), an Alpine Academy driver would be champion, and another as vice-champion; we all saw how much trouble the same situation caused Ferrari last year, and now they have a star driver in Callum Ilott out of regular racing.
Alpine also does not supply other Formula 1 teams, and therefore are unable to encourage another team to sign one of their junior drivers. This is not even to mention the outrageous costs of Formula 2, which according to some can exceed £2 million per season – drivers cannot afford to continuously compete at this level in the hopes of an F1 seat appearing.
Alpine now have to work out what they want to do with their juniors, because Ocon's long contract extension means at least one seat in F1 is unavailable for the near future. Therefore, they do have the rest of the year to figure this out at least, and there is no promise that Zhou, Piastri or Lundgaard will win the championship this year and therefore will need somewhere else to go.
It does, though, mean that they need to make sure they have contingency plans for the future. Ocon is a fantastic driver for Alpine, but if they're not careful, they'll soon have equally talented drivers lining up at their door.
This contract, then, is not simple, even if it appears to be at face value. But then, isn't that why we love Formula 1?
Want to save this information for later?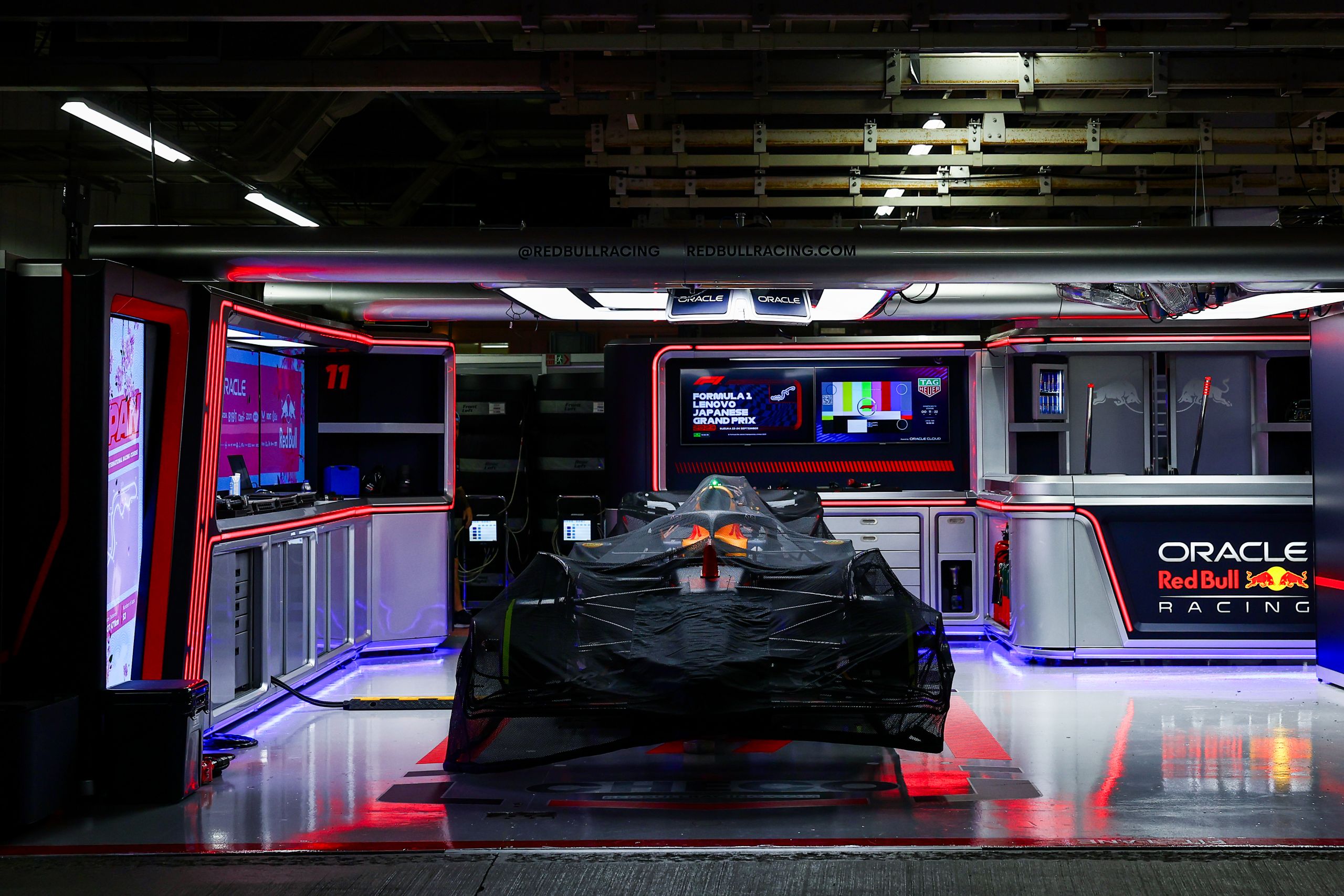 The roar of engines, the blur of speed, and the ...