Do you follow Formula 1? If yes, you've likely found yourself curious about the careers of its star racers. Today, let's focus on one racer in particular: Max Verstappen. You might have wondered, "What year did Max Verstappen join Red Bull?"
Max Verstappen joined the Red Bull Racing team in the year 2016.
In this article
We're going to examine Max Verstappen's early career, his transition to Red Bull Racing, and his performance since joining the team. This comprehensive look at Verstappen's journey in Formula 1 will offer insights into his growth as a driver, and why he has been so successful with Red Bull Racing. Get ready to embark on an exciting ride through the high-speed world of Formula 1 racing!
A Detailed Explanation of Max Verstappen's Career Path
Before diving into the specifics of Verstappen's move to Red Bull, it's crucial to understand the path he took to get there.
Early Career
Max Verstappen's early career was as impressive as it was fast-paced. Born in Belgium in 1997 to a family with a strong racing pedigree, he displayed a keen interest in racing from a young age. At the tender age of 16, he made his debut in the European Formula 3 Championship in 2014, driving for Van Amersfoort Racing. His raw talent and speed were on full display, making the racing world take notice.
Transition to Red Bull Racing
In 2015, Verstappen made his Formula 1 debut with Toro Rosso, Red Bull's sister team. Being the youngest driver in the history of the sport, he attracted attention and proved his potential with some strong performances. In 2016, after only a little over a year with Toro Rosso, Verstappen was promoted to the Red Bull Racing team, replacing Daniil Kvyat. This move came after the Russian Grand Prix in May, making Verstappen the youngest driver in history to race for a top team in Formula 1.
Performance at Red Bull Racing
Once at Red Bull, Verstappen quickly established himself as a formidable force on the track. In his first race for the team, the Spanish Grand Prix in 2016, he claimed victory, becoming the youngest winner in Formula 1 history. Since then, Verstappen has consistently been among the top performers in the sport, demonstrating exceptional speed, racecraft, and strategic intelligence.
Here's everything else you need to know about Max Verstappen's illustrious journey with Red Bull Racing.
Impact of Verstappen's Arrival at Red Bull
Upon Verstappen's arrival, Red Bull Racing saw an immediate impact both on and off the track. His youthful energy and raw talent brought a fresh wave of competitiveness to the team.
Influence on Team Dynamics
Verstappen, known for his aggressive driving style and never-say-die attitude, brought a breath of fresh air to the team. He formed a strong relationship with his new teammate, Daniel Ricciardo, and their mutual respect and friendly rivalry proved beneficial for Red Bull. The team's performance improved significantly, with Verstappen and Ricciardo often finishing in the points and regularly challenging the dominant Mercedes team.
Effect on Fan Engagement
Max Verstappen's move to Red Bull also had a profound impact on fan engagement. His exciting driving style and audacious overtakes garnered a lot of attention from fans around the world. Furthermore, his Dutch nationality brought in a large and passionate fan base from the Netherlands, known as the 'Orange Army', boosting Red Bull's global popularity.
The Verstappen Era at Red Bull
Verstappen's time at Red Bull has been characterized by trophies, as well as his constant growth as a driver and his ability to challenge established champions.
Development and Growth
Since joining Red Bull, Verstappen has grown tremendously as a driver. His natural speed and daring overtakes have always been his strength, but over the years, he has honed his racecraft, improved his tyre management and matured as a driver. This development has seen him transform from a promising youngster into a genuine title contender.
Challenging the Champions
Verstappen's talent has enabled Red Bull to overtake the Mercedes team, who had been the dominant force in Formula 1 in recent years. Verstappen was crowned Driver's Champion in 2021 and 2022, while his team were also crowned Constructor's Champion in 2022. His ability to first challenge then dethrone the champions has brought a much-needed competitive element to the sport.
What Year Did Max Verstappen Join Red Bull? – Final Thoughts
In the world of Formula 1, few moves have been as impactful as Max Verstappen's transition to Red Bull Racing in 2016. His arrival brought a new dynamic to the team and transformed them into serious title contenders. You've walked through his initial impact, his influence on the team dynamics, and how he's engaged the fan base like never before.
You've also traced his growth as a driver, his rise from a young talent to a genuine champion, challenging established champions and putting the Red Bull name at the forefront of the sport. Verstappen's future in Red Bull is undoubtedly bright, with the promise of exciting times ahead.
So, here's to you, the dedicated Formula 1 fan, who has followed Verstappen's journey. Continue to enjoy the thrill, the speed, and the sheer excitement of the sport. Max Verstappen is more than a driver; he is a symbol of the exhilarating unpredictability and fierce competition that make Formula 1 a spectacle like no other.
What Year Did Max Verstappen Join Red Bull – FAQs
Q: How many races did Verstappen win in his first season with Red Bull?
A: Verstappen won his first race with Red Bull at the Spanish Grand Prix in 2016, which was also his debut race for the team.
Q: Who was Verstappen's first teammate at Red Bull?
A: Verstappen's first teammate at Red Bull was Australian driver Daniel Ricciardo.
Q: How old was Verstappen when he joined Red Bull?
A: Max Verstappen was 18 years old when he joined Red Bull Racing in 2016.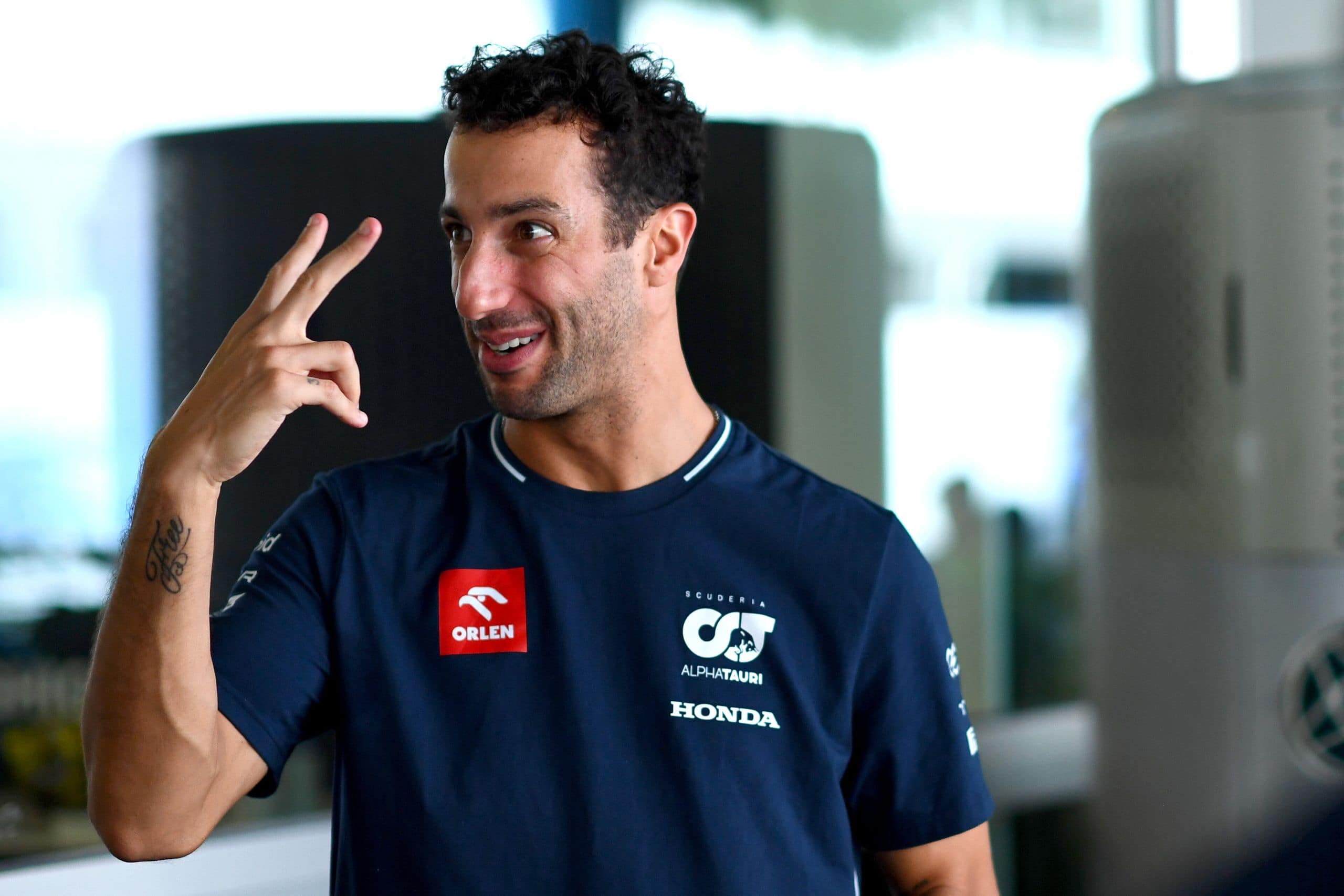 Daniel Ricciardo could miss up to two more grands prix, ...