If you were asked to simply elaborate the current list of woes being faced by none other than a certain Lewis Hamilton, a true champion and icon of the grid, then what would you say or do? Perhaps, in such a case, simply comparing the points he's garnered from five races (so far) to what he did from the opening two rounds of the 2021 season would suffice.
And just what do we find then?
So far, Lewis Hamilton has managed to capture no more than 36 points. This includes a best place finish of P3 in the season-opening Bahrain Grand Prix of 2022. But back last year, he would collect 43 points from no more than the two races right at the start of the season.
This was courtesy a mega win at the curtain-raising Bahrain Grand Prix, an effort that would be followed by a valiant- if also drama infused- drive at the Emilia Romagna Grand Prix, which was won by Max Verstappen.
The fact that very Hamilton, who emerged second best to Verstappen last year, can be seen holding onto a lowly end in the fight outside the top five this season suggests that not an awful lot is going right for him. That he can be blamed for the string of woes he's evidencing this year is only half the debate done, given the inabilities to come to terms with a seemingly vapid W13.
Though on the other hand, that his younger teammate, George Russell, who's actually a first-timer at Mercedes is holding onto the battle quite well, suggests that Hamilton's not in the best of forms.
Now, with five races done and dusted as the Formula 1 circus arrives at the Spanish caravan, Lewis Hamilton faces the awful risk of embracing a result he simply won't like. It's something that none of his devoted fans would like to evidence.
So what is it after all?
Truth be known, the way the Spanish Grand Prix has unfolded over the past few years has sort of unfurled an equation. And make no mistake that it is a simple one at that.
The way one of the fastest and most resilient racers of all time has performed at Catalunya (Barcelona), it's simply meant the following:
Spanish Grand Prix = Lewis Hamilton.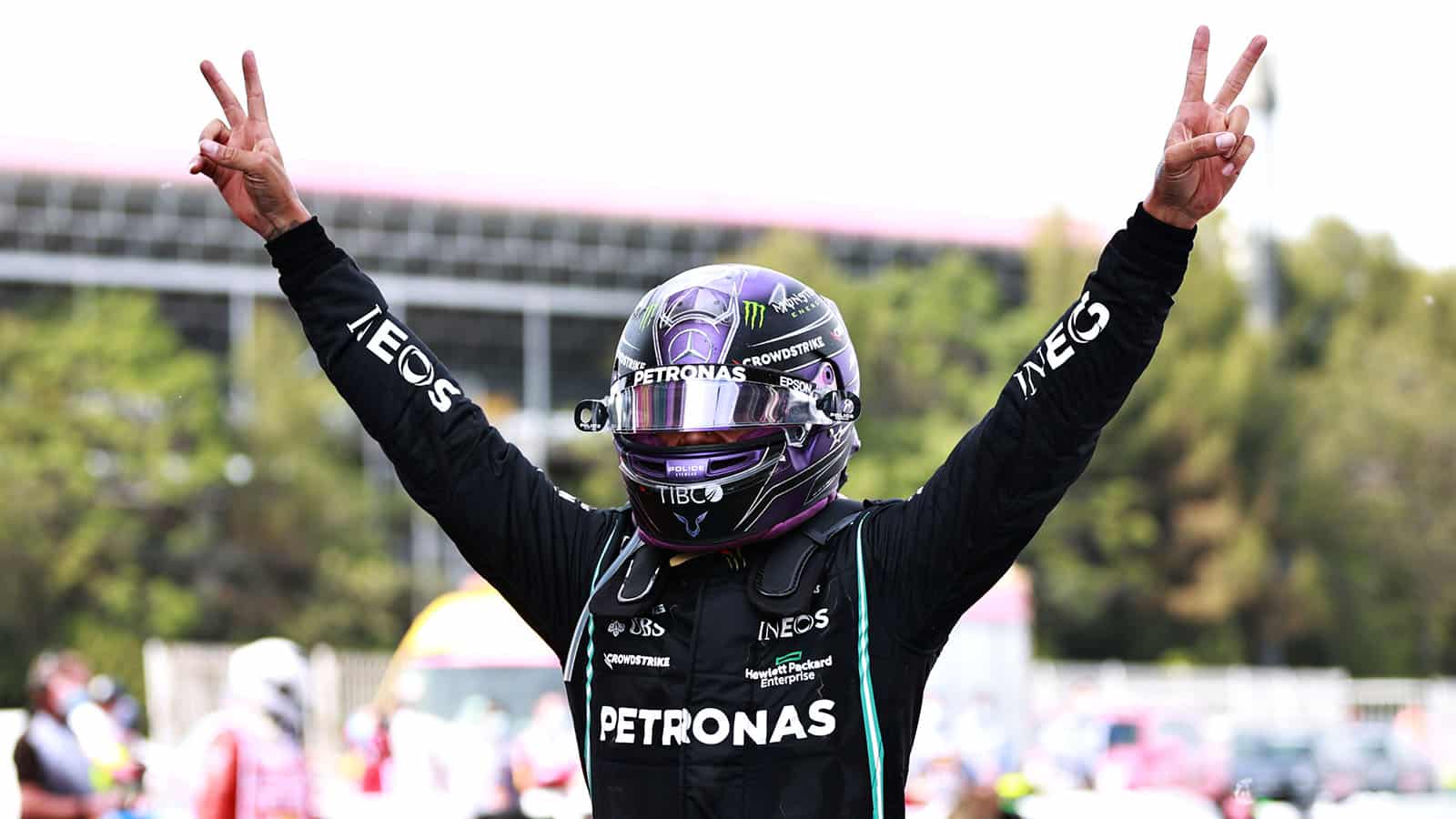 Perhaps in front of his incredible race pace and envy-inducing racecraft, something we've all evidenced in the turbo-hybrid era of Formula 1, we somewhere forgot the fact that just how stellar Lewis has been at the Circuit de Barcelona-Catalunya.
So how's that?
If you were to refresh your memories somewhat, you'll be reminded that no other driver has won the Spanish Grand Prix from the onset of 2017 up until the 2021 event other than Sir Lewis Hamilton.
What might happen to Lewis Hamilton now?
Frankly speaking, to win a particular Grand Prix on five successive occasions is no mean feat; it's an incredible feat that points to superlative performance.
Though, the 2016 Spanish race, lest we forget, was punctuated by a widely-debated Hamilton versus Rosberg scuffle that didn't exactly grace warm headlines. Over half a decade back in the day, Hamilton endured a DNF at the venue.
This leaves us questioning as to what might happen this time around in 2022?
With the porpoising problems persistently troubling the Mercedes W13, what can be said sans much difficulty is that the 2022 Spanish Grand Prix might not exactly turn out to be a jackpot for Lewis Hamilton.
Truly speaking, the chances of Lewis winning at Spain are about as thin as that of Gotham surviving doomsday minus the Batman's efforts. Yet, there's something that can't- and mustn't-be ruled out. So what is it?
Hamilton will, at the very least, try to drive a determined race perhaps bolstered by the fact that he's competing at a venue where he's excelled like no other driver in the past. And maybe that can serve as the motivation he so desperately needs now that the chances of winning stand at a bare minimum.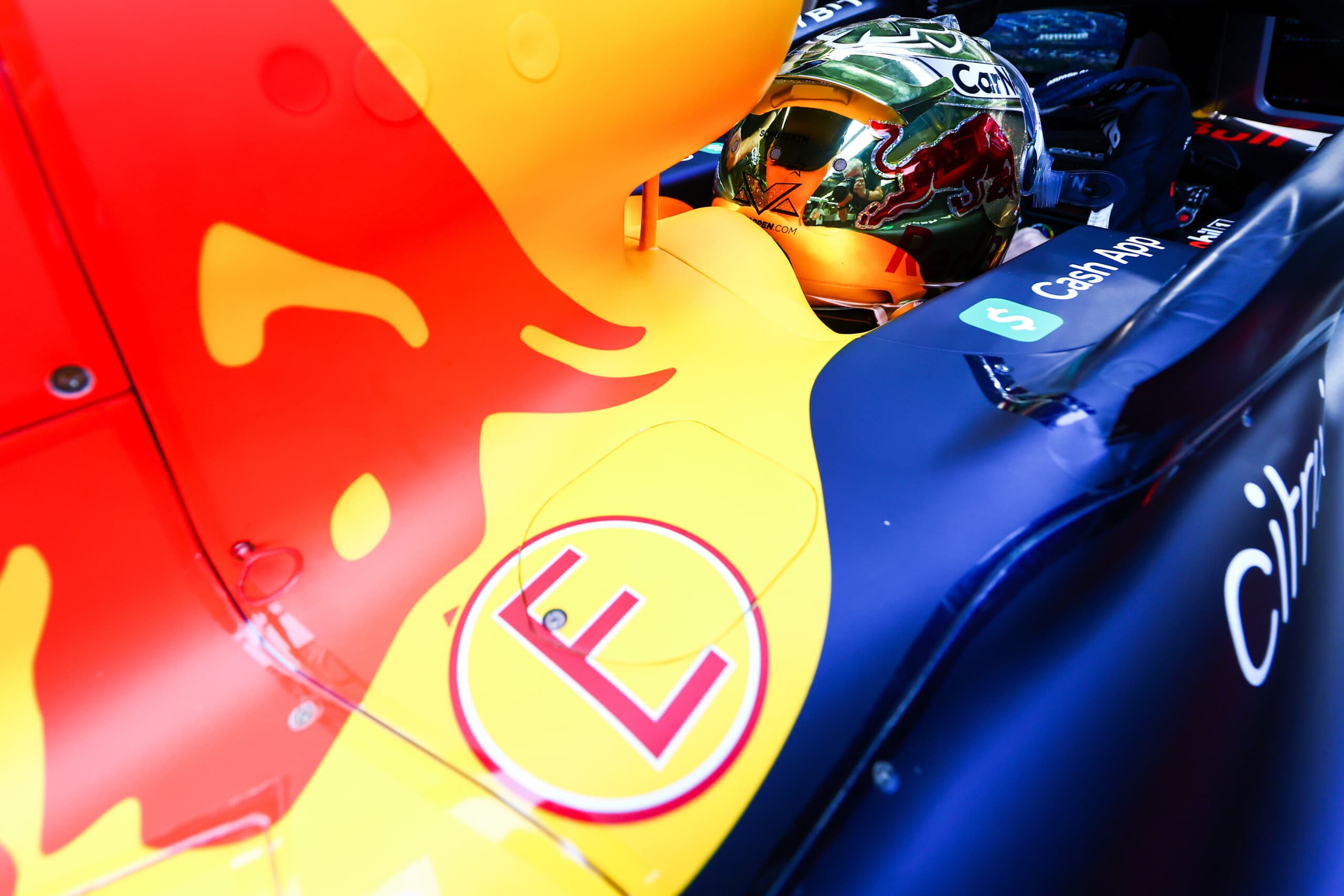 With 2022 in the record books, attention has quickly turned ...