With the Formula 1 season heating up, it's a great time to get your family excited about this exhilarating sport. Taking your kids to an F1 race is an amazing opportunity to introduce them to the activity. They can learn how the qualifying system works and watch the vehicles racing first-hand. In this article, we'll show you how to elevate the experience for you and your children.
Plan The Trip In Advance
Before you start packing, it's important to have a plan in place that takes into account everyone's needs and interests. As a parent, you should ensure that the journey is as safe and enjoyable for your kids as possible.
Make sure you bring all the necessary gear and supplies, and research what kind of activities are available near the venue. These could include nearby attractions or restaurants, so there's something fun for all ages after watching the racecars zoom by.
Book A Place To Stay
You'll want to make sure you have comfortable accommodations before and after the race. Look for a hotel that provides easy access to the track or nearby attractions. You should check online reviews from previous guests and see what other people had to say about their accommodations. This can help you get a better picture of what kind of service you're likely to receive.
If budget is an issue, consider looking into alternative options such as vacation rentals or home exchanges. You could even design your own race trailer with living quarters, thanks to specialist websites providing inventories and floorplans. They can teach you about car haulers, cargo trailers, enclosed trailers, off-grid trailers and campers that provide accommodation.
Think About Snacks And Meals
The right food can make all the difference to their energy levels and enjoyment of the event. It can also keep everyone full and content during those long hours of sitting. Pack plenty of healthy snacks and drinks for use throughout the day. Choose items that are high in protein and low in sugar so that your little ones can stay alert – without feeling overwhelmed with sugar highs and lows. 
You could also bring some easy-to-eat fruits or vegetables for a healthier alternative. If your kids enjoy a meal that isn't hot, pack it in a container along with some disposable cutlery to eat later.
Bring A Camera
Capturing moments from the race day is a great way to remember and share the experience with family and friends. A camera can also help enhance your child's experience by giving them an opportunity to get creative behind the lens. Taking pictures of cars whizzing around the track, getting autographs from drivers and capturing selfies with other fans are all part of what makes this such a memorable event. 
Plus (whether they become budding photographers or not), it's likely that your children will appreciate having these photos to look back on in years to come. To make sure they get the best shots possible, pack extra batteries and memory cards so their cameras won't run out of juice during the day.
Research The Race Venue
As we said earlier, knowing what attractions are immediately available can help you plan fun activities for your family in between races. You should also take time to research the track itself. 
Read up on its history and get information on the seating options available. You should also familiarize yourself with the race schedule and ticket prices.
Invest In Quality Viewing 
The Formula One Grand Prix is the ultimate experience in motorsports, and paying for quality viewing can make the experience even more special for your children. Try to find a good vantage point that allows you to watch a significant portion of the track. The most popular locations are right next to the paddock area or around one of the turns.
It's also important to select tickets with great views into the pit lane so you can watch as cars get serviced during races. Additionally, if possible, try and secure grandstand seating. This will offer an elevated view of proceedings (on-track) as well as other activities such as driver introductions or pre-race ceremonies (taking place off-track).
Bring Ear Protection And Be Prepared To Walk A Lot
The sound of cars racing around a track can be deafening, even from far away. It's therefore important to invest in a good pair of earplugs or noise-canceling headphones. This will make all the difference when it's time for your little ones to take in all the sights and sounds of F1 racing. Not only will this protect your children's hearing, but it can also shield them from further distractions. These could include loud conversations or music coming from other attendees.
You should pack extra layers of clothing in case the weather turns bad. Additionally, be prepared to carry your kids if necessary. It's going to be a long event that involves lots of walking. It's best not to overburden them with too much gear, or fatigue them too early in the day. You may also need to compromise what you do and see so that your children can cope with all the challenges.
Buy Some Merchandise
For any fan of motorsports, this is a great way to remember the momentous occasion and commemorate it for years to come. There may be T-shirts and caps designed with driver numbers, flags from your favorite team or country, and other souvenirs. 
Whether it's at home or at the track itself, getting your hands on some official F1 gear will be sure to put a smile on your kids' faces. If you buy the merchandise before they get there, it'll add an extra layer of excitement. It'll also save you from wasting time queueing or paying inflated prices at the event.
As you can see, there are lots of ways to maximize the F1 experience for you all. The excitement can build before you go and can heighten during the proceedings. After the event, there'll be merchandise and photos for you all to treasure for many years ahead.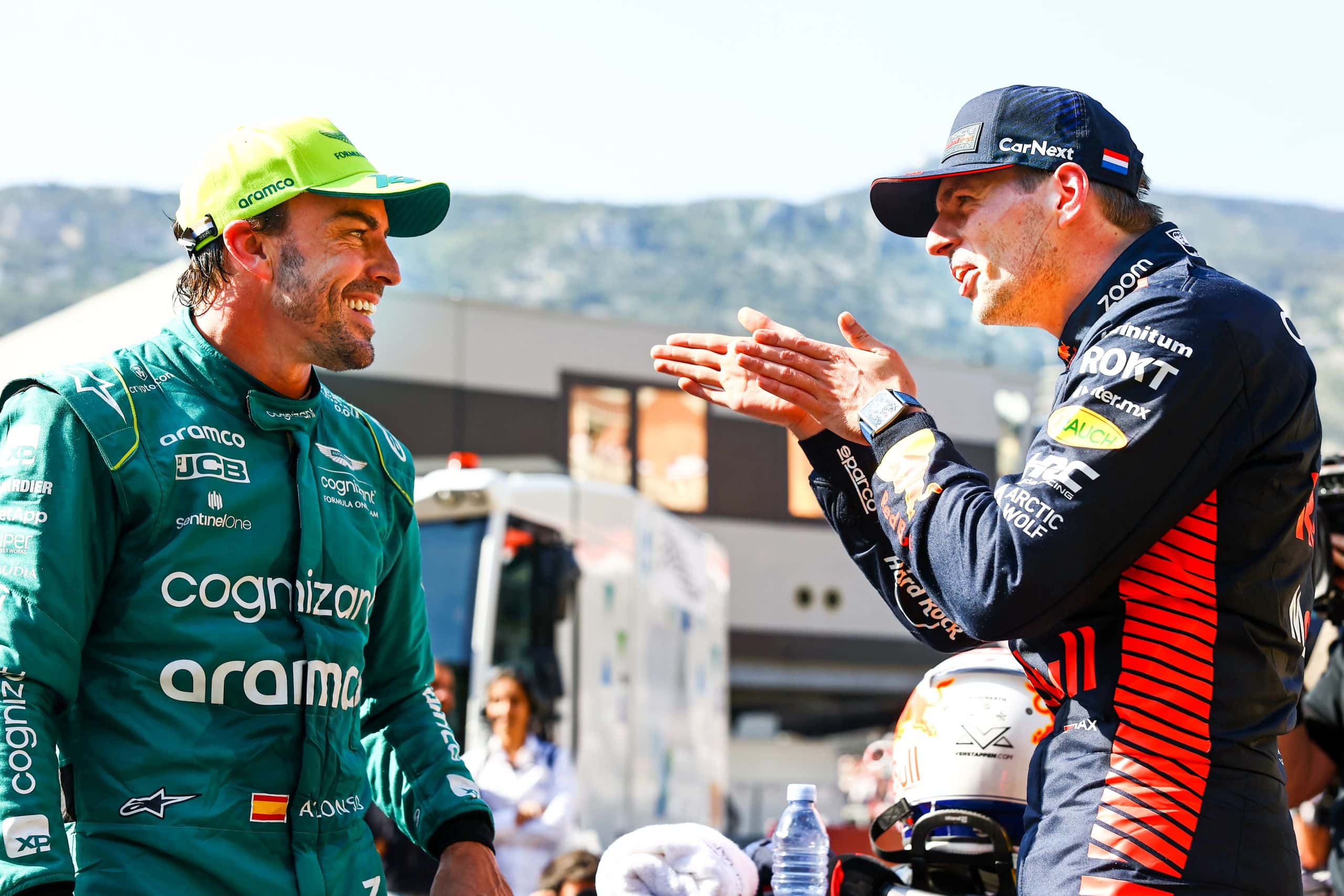 Max Verstappen has snatched a last-gasp pole position at the ...