Ever since 1929, the best drivers in the world have been gathering on the prestigious coast of Monaco to attend one of the greatest races of all time. Unlike most Formula One races, the Monaco Grand Prix is reserved only for the most dedicated of fans that don't mind spending some extra money to see their favourite drivers conquer the Circuit de Monaco.
In this article, we'll take a look at the history of this world-renowned event, how it came to be. We will explore the following chapters of Monaco Grand Prix History:
Humble beginnings
First race
Pre WW2 period
Post-war period
Notable changes
Famous drivers
Grand Prix Monaco boasts some of the most memorable events that led to it being one of the most glorious competitions in the racing industry.
The Beginnings
Monaco Grand Prix is one of the oldest racing events in Europe. It was first organized by Antony Noghès in 1929. At the time, Noghès was the president of the ACM, so he worked towards improving motor racing in Monaco, so he managed to organize Rallye Automobile Monte Carlo. However, this was considered to be a local competition, and Noghès aimed towards an international event.
Therefore, in 1928, Noghès contacted the international governing body for this type of race, to give him permission to make his competition into a national event. Unfortunately, they refused to accommodate this request, as there was a low number of motorsport competitions held in Monaco. The race would heavily rely on roads that are going through other European countries, so in order to change this, a new plan was hatched.
Noghès was determined to reach his goal and proposed the construction of a Grand Prix within Monte Carlo. This plan worked and he received approval from Prince Louis II as well as Grand Prix driver Louis Chiron. According to Louis the layout of Monaco was great for the construction of race tracks.
First Race
The very first race took place on April 14th, 1929, and the driver who emerged victorious was William Grover-Williams. Since this was the first race it was an invitation-only event, however, some of the participants did not show up. It was also a shame that leading drivers for Maserati and Alfa Romeo decided not to race. Meaning, the event could have been a lot more exciting if all of the main brands were competing. Luckily, with each subsequent race, the event started to garner more importance.
Becoming More Important
Monaco race gradually became just as important and dominant as other events across Europe. Since a lot of them were held under the name Grand Prix, so to make a distinction the AIACR recognized the International Grand Prix as the most important race. In 1933 Monaco was sharing the spot with other top events like those in France, Belgium, and Spain. Moreover, that year was the first race when the starting position was determined based on practice run results. Which is the same method used today.
For a few upcoming years, the Grand Prix competitions were a sight to be witnessed and provided the audience with truly memorable shows. Unfortunately, it did not last for long, as a war was looming on the horizon, and starting from 1939 the races were suspended. Once World War II ended the competition resumed in 1945.
Post-War Era
Grand Prix resumed on the 9th of September 1945 in Paris, which was roughly four months after the war had ended. However, Monaco did hold these events until 1947, because they were in a difficult financial situation. Also in 1949 Grand Prix was cancelled once again, because of Pince Louis's passing. After that, the competition re-branded as Formula One, and it was during this time that Juan Manuel Fangio won his first World Championship.
Unfortunately, more delays or cancellations ensued due to various technical difficulties, and it was only in the year 1955 that Monaco rejoined the Formula One World Championship. This went on for the next 64 years.
In the 60s a new champion emerged from Great Britain, called Graham Hill. He was so famous at the time that he got the nickname King of Monago or Mr. Monaco. His first major victory was in 1963, and he maintained the top position for the following two years.
During this time period in the 60s' Grand Prix was still expanding, and more countries joined the International or World Championship. In 1967, Canada became a part of the Formula One World Championship. Canadians are also passionate about this competition and car racing even to this day. Many slot games that are available in casinos in Canada are themed after Formula One and Grand Prix. They are also a nation that enjoys sports betting so it's no wonder that Formula One managed to maintain its popularity there.
Safety Concerns
In the early 70s, the competition entered yet another turbulent period. A few events ended up being cancelled because of safety concerns. In 1960 barriers were introduced and placed on different points along the track. Before these barriers drivers could wander off the road and crash into whatever was there, a wall, or a lamppost, windows, even fall into the water. It sounds ridiculous for today's standards but the safety conditions were yet to be refined. That being said the cars at that time were not as fast as the ones today, however, they were also less safe.  
These changes significantly altered the appearance of race tracks. As safety conditions were improving the organizers wanted to increase the number of permitted vehicles. So, it went from 18 to 26 in 1972, but just two years later the number was brought back to 18. Monaco was famous for its tight confines, which meant the average speed of the competitors was slower. This led to an unexpected turn of events, and even more excitement. Moreover, it was difficult for the drivers to establish a winning streak so there were lots of ups and downs for everyone on the list.
Prost and Senna
A time between 1984 and 1993 is remembered as a highly competitive decade. Two rivals were dominating this era, and they are regarded as some of the best drivers up to this day. The drivers in question are Alain Prost from France and Ayrton Senna from Brazil. Prost had his first win in Monaco in 1984, and the reason why everyone remembers this race is because of the delay. The race had to start 45 minutes after the scheduled time because of the heavy rain. Unfortunately, it's hard to say who would have won this race as it ended prematurely. Prost was in the lead at that time but Senna was catching up to him.
In 1985, Prost won again, but during this race, Senna had to retire prematurely, as his engine was put out of commission. This was a result of over-revving during the very start of the race. Things started to turn around in 1989 when Senna dominated the tracks with consecutive wins. He also scored victories in 1987 and 1988, but the period from 1989 to 1993 made him an undisputed champion. In the 1993 race, Michael Schumacher and Alain Prost were ahead of Senna, and yet both of them had to retire before the end. This allowed Senna to win his 6th trophy and beat the previous record set by Graham Hill.
Unfortunately, Senna's career ended during his peak. In 1994, during the race at Imola, he died in a crash, and another driver Roland Ratzenberger also lost his life during the qualifications. That year Michael Schumacher won the Monaco event.
Recent History
Anyone who has been closely following the competition since the 90s pretty much knows what happens next. Michael Schumacher eventually solidified his position as a number one driver with 7 trophies. He retired in the year 2006 and took an advisor position in Ferrari. In the year 2020 Monaco Grand Prix was postponed due to the COVID-19 outbreak. The event resumed in 2021 on the 23rd of May.
Conclusion
Today, the Monaco Grand Prix is viewed as one of the most prestigious racing events and it is just as important as the Indianapolis 500 or 24 Hours of Le Mans. As you can see it's difficult to talk about the history of this track without mentioning the history and the stories of Formula 1 in general. This is a sports competition, it's about the place, the spectators, the drivers, and pretty much everyone involved.
Hopefully, you found this article insightful and engaging. Any F1 fan will agree that this is a spectacular race track and that all the F1 enthusiasts should at least visit the live event once. It's worth experiencing in person what high-speed racing looks like, hearing the engines revving up, and seeing the drivers performing some crazy manoeuvres. It's also even better to see all these things and enjoy the beautiful scenery of Monaco.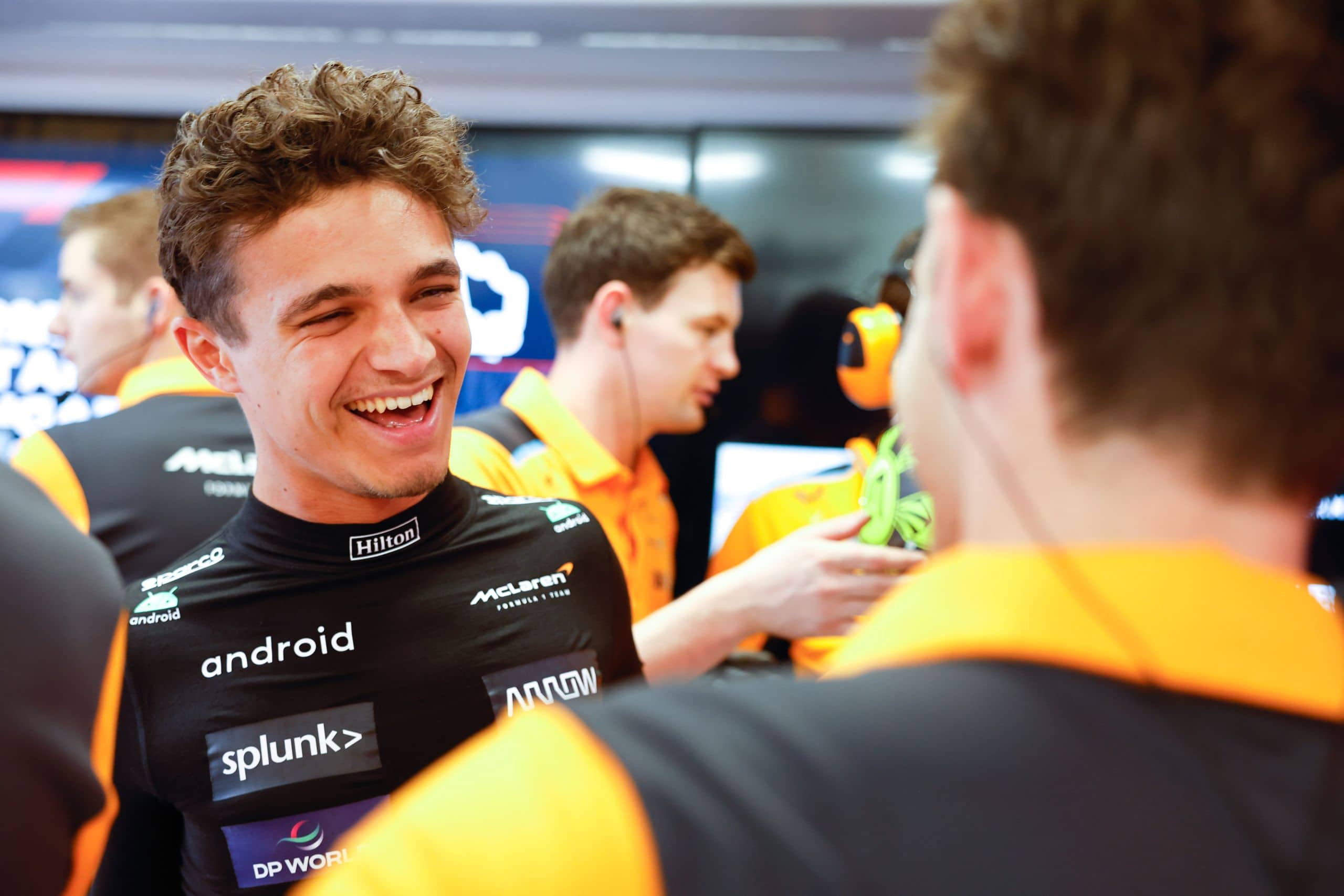 In the most recent times, Zak Brown, the top boss ...