Formula 1 is one of the most popular sports that people bet on. Millions of people are betting on their favourite drivers, testing the odds and their luck. This sport creates massive challenges to those who compete in the races and with it, an amazing means of entertainment for watchers – as well as bettors.
If you want to get better at betting on F1, this is the article for you.
About Formula 1
f1 is the pinnacle of motorsport. Cars in F1 speed up to 220mph, making it a thrilling thing to see and bet on. Moreover, F1 is a glamorous sport, played in the most luxurious locations in the world such as Monza and Monte Carlo.
At the start of an F1 race, you'll see 20 cards split between 10 teams. Each team gets two cars designated to it. All races must be at least 189.5 miles in length, while the number of laps can vary depending on the track.
This global sport's season runs from March to November. Every driver's finishing position gives them points, which add up to their final point count at the end of the season. At this point, the luckiest and best driver becomes the Champion.
Things have changed a lot in Formula 1 since the beginning. Every year, there's a new set of rules and guidelines in terms of equipment, as well as the race cars.
Tips for Betting on F1 Races
If this is a sport you enjoy betting on – or something you wish to try – then you should know the following tricks to boost your odds.
1. Pick Your Gambling Place Wisely
No matter how well you know the game or the odds, or even how lucky you are, it won't be important unless you choose a safe and fair gambling place. Today, one of the most popular places for making bets on F1 and other sports is online.
On that note, you need to find a website that offers safe online gambling in Illinois, fair odds, and allows you to track the matches without a glitch. Once you find a legit, licensed site that offers fast withdrawals, many gambling choices, and amazing odds, you can use it to place as many bets as you want – securely and without worries.
Are you based in New Jersey? Then you can check out this link for gambling in NJ and ensure that your betting is the safest it can be. The website offers you a huge list of bets, and you can choose between long-term results, live-in play, outright betting and more.
Once you pick your betting place, it's time to get into action. Here is what else you should know.
2. Know the Betting Types
When betting on F1, there are three main bet types. These are:
If you've placed wagers on other sports, you are already familiar with this type of betting. Outright betting on F1 means that you are placing your wager on the winner of the Grand Prix. This is the simplest way to play, offering you different odds for each of the F1 drivers that take part in the race.
Since this is the simplest option, it's most popular with newbie gamblers. But, it can also have variants like the other betting options. For example, you might be able to bet on 3 possible podium places instead of 1, i.e. bet on which driver will finish second or third.
When you're betting long-term, you're gambling on season-length markets. In other words, you will put your wager on the team you think will win the entire season. It's very similar to the first option, but with one big difference. In long-term gambling, you bet on which driver or team will win the biggest amount of points in a season.
This type of gambling is player-focused. You'll be betting on the driver's performance during the game. The qualifying races are held before the race, in which teams attempt to set the fastest lap time.
Then you have live betting – the favorite among pros and the biggest F1 fans. This type of gambling requires quick decision-making, determination, and wide knowledge of the participants and rules of the game. People who do this type of betting often prepare ahead and learn as much as they can about the players, the odds, as well as follow all F1 matches.
If you choose this type of gambling, you get tactical advantages when drivers make pit stops, which they do regularly to change tires or fix something. This gives you an edge over traditional betting. On the other hand, you must react really fast before the betting option closes, so you have little time to consider all your options.
3. Check the Weather
Many skip this part and jump right at making bets. If you want to bet and have good odds of winning, you should always check the weather reports. Some of the best races occur when rain is falling, and temperature can affect the setup and tires' condition greatly.
4. Keep Track of the Latest Trends
If you want to increase your odds of winning, it is very important to know what is happening in the F1 sport. Following the latest trends and news on vehicles, drivers, rules, and events will help you make better and more promising decisions.
Formula 1 is divided into single races, but they are interconnected. Some things that you should be aware of when betting on F1 is:
Technical errors. When teams struggle to find car balance, you can notice the early retirements and errors ahead.
Fastest cars. Some teams simply have faster vehicle than others. This is worth analyzing.
Team direction. Keep track of the direction of different teams. Are some cars losing advantage right now?
The form of the drivers. It's very important to keep track of the drivers, their well-being, confidence, and more.
Team progress. There are two main factors when rating teams: consistency and speed. Some teams have a better tempo in laps, while others deliver more consistent pace in long stings. This should determine the type of bets you make, and who you pick when you do so. For example, if you bet on qualifiers of fastest laps, cars with a blistering pace are the better choice.
5. Tips for Betting on F1 Futures
Now let's move on to futures betting. Some of the best wagers you can find online for this type include:
Finish in the top 3 – a much safer option than betting on the champion, but not so rewarding.
Championship winner – the person you think will win at the end of the season.
Driver to win a race – pick a driver that will win at least one race during the season.
Constructors Championship winners – bet on a team that will lift the constructor's title.
6. Consider Both the Car and the Driver's Skills
Different cars will perform differently, but this shouldn't be the only basis for your decision. You cannot pick a team or a driver simply because they have a better vehicle, not if another team has a more skilled and better driver. Look for a combo of both – great vehicle and great driver.
7. Back Several Drivers for the Title
If you've made the decision to bet on the title, back multiple drivers as long as the F1 odds allow for it. Picking a few of them (not only the top choices) can help you spread your risk and remain profitable.
8. Betting Tips throughout the Season
Let's begin with the start of the Formula 1 season. There are a few things that can help you prep better for this period:
Check the pre-season testing. You can find them on the F1 official website.
Follow the rumors online. They can tell you many useful things, such as which drivers almost left the team, etc.
Check the new rule changes. Some can have a truly dramatic impact.
As the races continue, you'll slowly start getting to the season's end. There are some tips that can help you at this period, too. These are:
Pushing one of the drivers. If one driver is fighting for the championship title, keep track of his teammate – many of them give up their position based on team orders.
No risk. When you see a team fighting for the Constructors' Championship, drivers are often not taking risks toward the end of races.
Limited resources. Almost every F1 team will have a set limit on resources. If they cannot gain resources from the season running currently, they'll allocate what they have left for the next campaign. This means that their performance will suffer at some level.
There you have it – some basic tips and tricks for making better bets in F1. No matter how you wish to proceed, remember this – the most important thing is to have fun!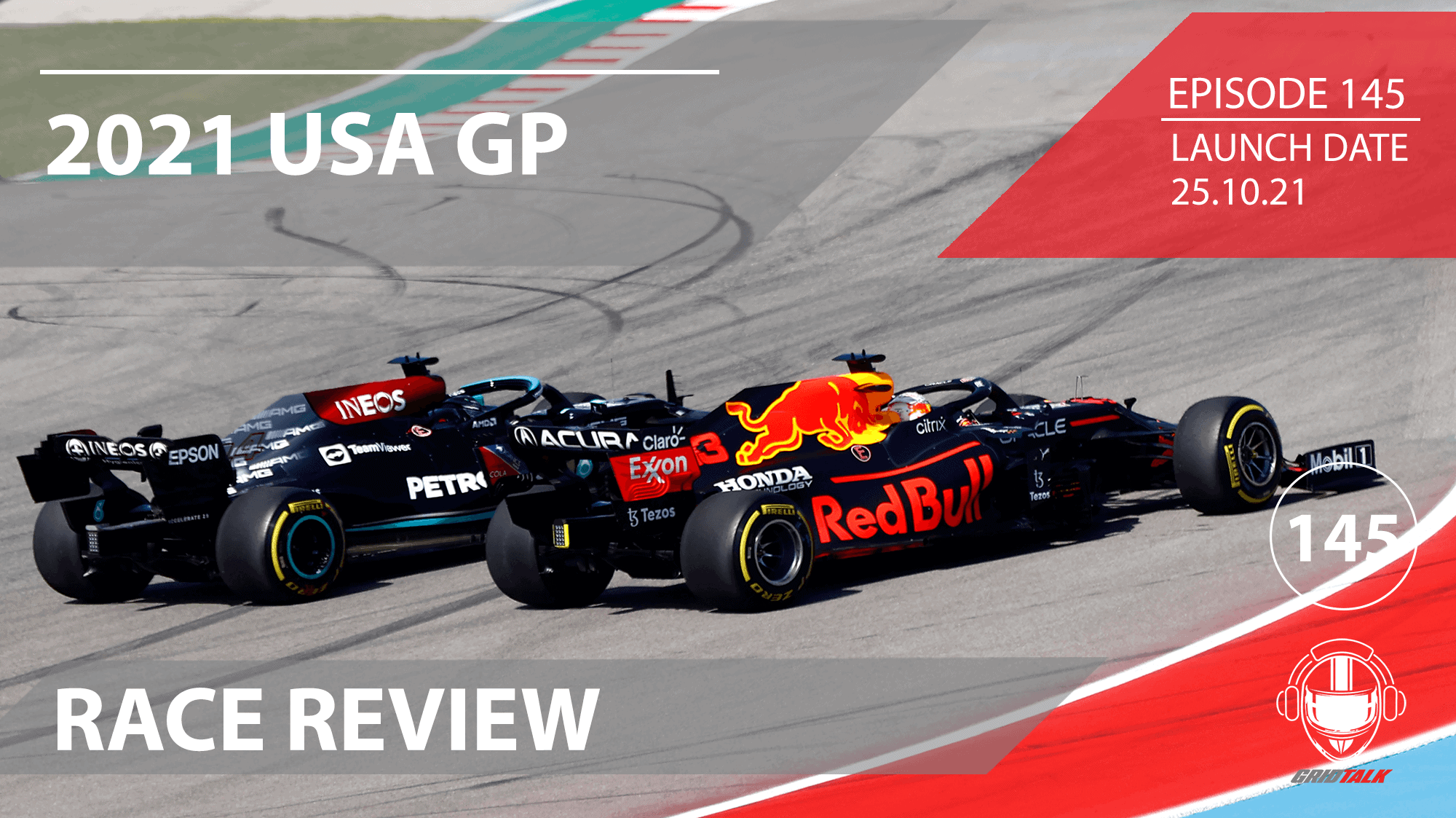 Welcome to Episode 145 of our Formula 1 podcast, Grid ...