Slot games have dominated the casino industry for years, and it seems like this trend won't change in the future as games are becoming more exciting and gaming companies are focusing more on the user experience.
Even though most slot games work on the same principle, each of them has its own unique characteristics like theme, bonus features, and multipliers.
The theme in slot games plays a really important role. Not only makes the game look more aesthetically appealing, but also brings the user experience to a whole new level.
When it comes to slot themes, there is a wide selection to choose from. We will focus on slot games inspired by Formula 1.
Formula 1 and Slot Machines
Formula 1 racing is the highest class of single-seater auto racing sanctioned by the Fédération Internationale de l'Automobile (FIA). It is a thrilling and exciting sport, with skilled drivers competing in high-speed vehicles on challenging tracks around the world. It is no surprise, then, those slot machine manufacturers have turned to Formula 1 racing as a source of inspiration for their games.
Formula 1-themed slot machines offer players the opportunity to experience the excitement of the sport while playing a game of chance.
These machines often feature images of famous Formula 1 cars and drivers, as well as other elements of the sport, such as racing flags and checkered patterns. Some of these machines even include sound effects and music from Formula 1 races, adding to the immersive experience.
In terms of gameplay, Formula 1-themed slot machines are similar to other slot machines. Players spin the reels and try to match symbols in order to win prizes. However, the specific rules and features of these machines can vary depending on the specific game. Some machines may include special symbols or bonuses that are related to Formula 1 racing, such as extra spins or instant wins.
Best F1 Slots to Play
F1 Race
A popular Formula 1-themed slot machine is "F1 Race" by gaming company Playtech. This game features realistic 3D graphics and sound effects, as well as symbols that depict Formula 1 cars and drivers.
The game includes a "Race Bonus" feature, which allows players to choose a driver and a car to compete in a virtual race. If the player's chosen driver wins the race, the player is awarded a prize.
Formula X
IGT's Formula X slot game is exactly about Formula One racing, as opposed to most other racing-themed slot games that are tangentially related to it.
From the name to the gameplay, to the graphics and audio-visual effects, there is a clear F1 theme throughout the game. For anyone who loves Formula 1, and isn't interested in anything else, this promises to be just the right race for them.
A 5-reel slot game packed with many exciting features, including 3 progressive jackpots. To earn a jackpot finish, you must be playing all 25 paylines, which implies a minimum wager of 25p per spin.
While this may not be the best game for those who are looking for ultramodern graphics and 3-D graphics, it's an excellent entertainment machine for anyone who loves F1 and enjoys retro music.
It features a red cap, an impact gun, a trophy, and a driver's helmet on the reels, providing an air of authenticity when it comes to F1 racing. Even though they are all animated renditions, they never fail to deliver an adrenaline rush.
Grand Prix
Another popular Formula 1-themed slot machine is "Grand Prix" by Microgaming. This game features vibrant graphics and sound effects, as well as symbols that depict Formula 1 cars and drivers.
The game includes a "Pit Stop Bonus" feature, in which players spin a wheel to determine their prize. In addition, the game includes a "Free Spins" feature, in which players can win extra spins if they land the right symbols on the reels.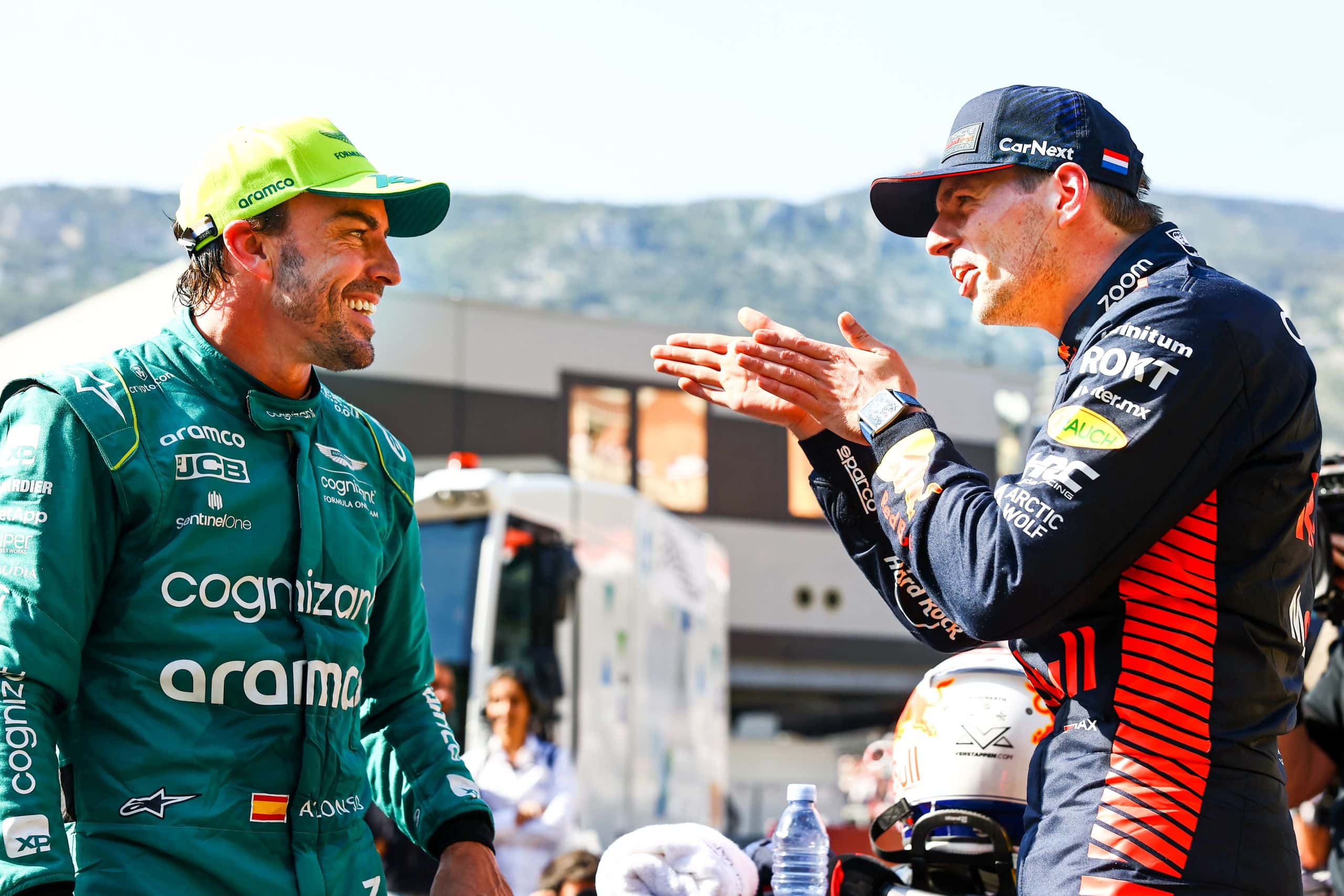 Max Verstappen has snatched a last-gasp pole position at the ...