While the Monaco Grand Prix is undoubtedly the most well-known car race in the world, it is far from the only one. In fact, there are Formula One races held all over the globe, each one in a different city. And what do most of these cities have in common? You guessed it: casinos!
Indeed, racing fans who watch the action take place at some of the biggest Grand Prix on the F1 calendar continue to head to these physical establishments as a means of enhancing the overall experience that can be enjoyed. Some may have even decided to play at Ignition Poker beforehand, as they would be able to practice playing some of their favorite games online before heading to the brick-and-mortar venues.
So, if you are looking for a gambling getaway that combines your love of cars with your love of casinos, then look no further than the following list of top Grand Prix cities with casinos.
Monaco Grand Prix – Monte Carlo, Monaco
Of course, we could not write about Grand Prix cities with casinos without mentioning Monte Carlo. The Monaco Grand Prix has been held in Monte Carlo since 1929 and is considered to be one of the most prestigious races in the world. When it comes to casinos, Monte Carlo is home to the world-famous Casino de Monte Carlo. The casino first opened its doors in 1863 and features over 100 gaming tables and 350 slot machines.
Canadian Grand Prix – Montreal, Quebec
The Canadian Grand Prix has been held in Montreal since 1978 and is currently held at the Circuit Gilles Villeneuve. As for casinos, Montreal is home to the Casino de Montreal, which is located on Île Notre-Dame. The Casino de Montreal is the largest casino in Canada and features over 3,000 slot machines and 100 gaming tables.
Singapore Grand Prix – Singapore, Singapore
The Singapore Grand Prix has been held in Singapore since 2008 and is currently held at the Marina Bay Street Circuit. As for casinos, Singapore is home to two: Resorts World Sentosa and Marina Bay Sands. Resorts World Sentosa features over 2,500 slot machines and 500 gaming tables, while Marina Bay Sands features over 1,600 slot machines and 500 gaming tables.
Australian Grand Prix – Melbourne, Australia
The Australian Grand Prix has been held in Melbourne since 1996 and is currently held at the Albert Park Circuit. Melbourne is home to several casinos, including Crown Casino and Entertainment Complex, The Crown Metropol Hotel, and Crown towers. Combined, these three casinos feature over 2,500 poker machines and 600 table games.
USA Grand Prix – Las Vegas, USA
Although it is not currently on the racing schedule as an active race, the F1 will be returning to Las Vegas, Nevada, in the 2023 season, therefore making this immediately one of the top Grand Prix cities to feature casinos. Sin City is known for many of its world-famous venues, with the likes of Caesars Palace, The Bellagio, Wynn Las Vegas Casino, as well as many other options that are along the Strip.
For those that are interested in heading to Sin City and watching the race while coupling it with a wagering experience in the gambling capital of the world, the race is set to be held in November of next year. The weekend of November 18 and 19, with the Grand Prix scheduled to take place on the Saturday (18th) instead of its traditional Sunday race day slot.
Final Thoughts
As you can see, there are plenty of options for those looking to combine their love of gambling with their love of Formula One racing. So whether you want to check out the Canadian Grand Prix in Montreal or see what all the fuss is about at the world-famous Casino de Monte Carlo, there is sure to be a Grand Prix city with a casino that is just right for you!
And remember, with Las Vegas set to be added to the schedule for the 2023 F1 campaign, there may be no other time to try and mix two of your favorite pastimes together all in one place!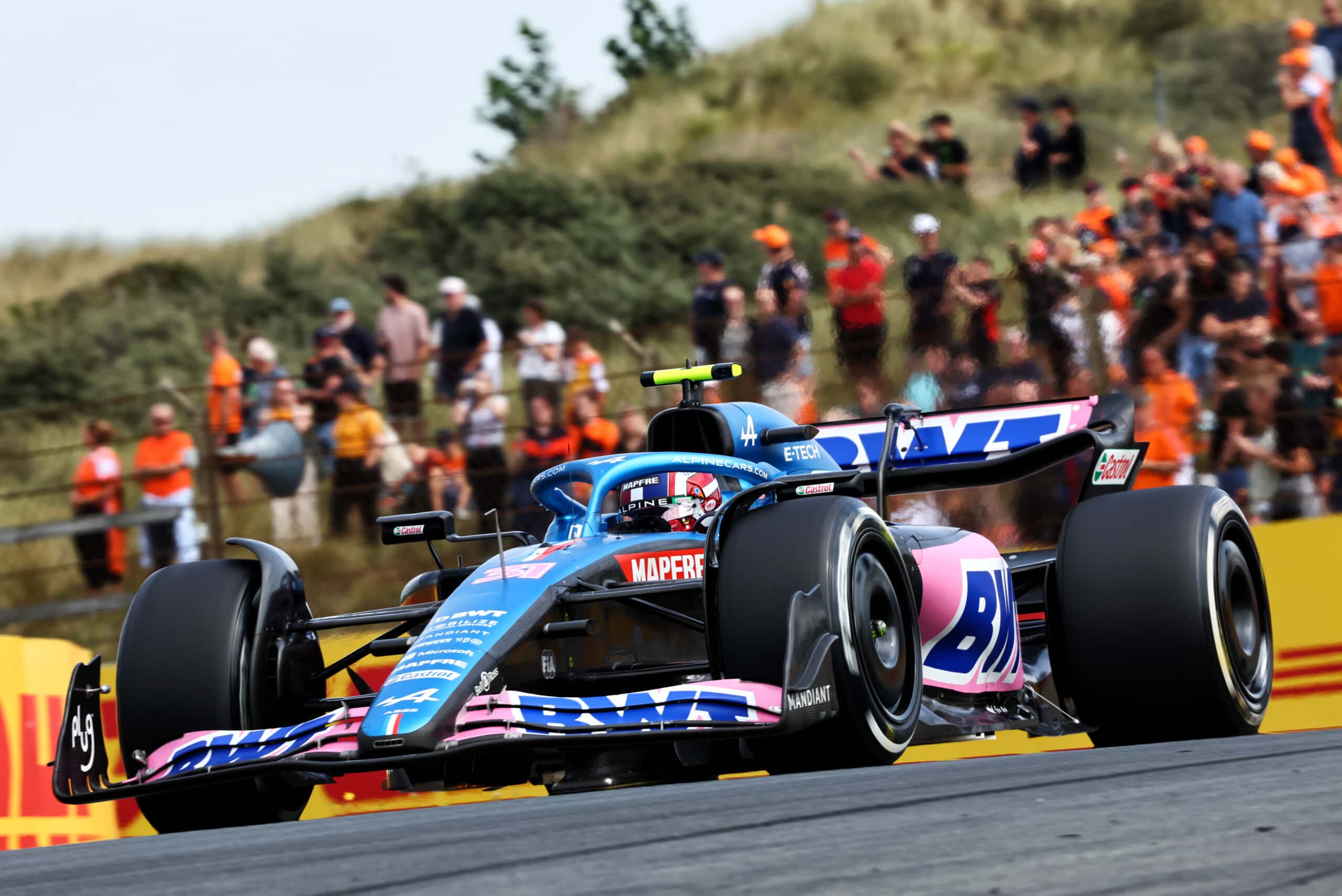 Alpine driver Esteban Ocon described racing in Singapore as a ...