The Red Bull Ring, nestled in the picturesque region of Spielberg, Styria, Austria, has an illustrious history that spans several decades. Originally known as the Österreichring, this motorsports circuit has undergone numerous transformations and modifications over the years. Its prominent role in the world of motorsports has attracted fans and racers alike, forging its reputation as one of the most iconic racing venues in Europe.
The history of the Red Bull Ring can be traced back to 1969, when the track was first inaugurated. Since then, it has hosted a variety of prestigious events, including Formula 1 races and motorcycle championships. Its unique circuit layout and features have made the Red Bull Ring a challenging and exciting prospect for racers and spectators alike. Throughout the years, the venue has undergone several updates, both in terms of infrastructure and racing regulations, to ensure its continued success as a premier motorsports destination.
Key Takeaways
The Red Bull Ring has a rich history that began as the Österreichring in 1969.
Located in Spielberg, Styria, Austria, the circuit has hosted various prestigious motorsport events.
The venue's unique layout and features make it an iconic European racing destination.
2023 Austrian Grand Prix – Facts and Odds
The 2023 Austrian Grand Prix will be held from 30 June to 2 July, and consists of Friday qualifying session, Saturday sprint race, and Sunday feature race.
Drivers will complete 71 laps of the 4.318km Red Bull Ring, for a total race distance of 306.452km.
Ferrari's Carlos Sainz currently holds the Red Bull Ring lap record with a time of 1:05.619 set in 2020 while with McLaren, though we can expect that to be under threat on July 2.
With Red Bull Racing dominating the season, Max Verstappen is the favourite at -350 while his teammate Sergio Perez is -700. A resurgent Lewis Hamilton is +1100, while regular podium-getter Fernando Alonso is at +800. There are several available betting sites not with Gamstop where you can bet on qualifying, the sprint race, and Sunday's main race.
History of the Red Bull Ring
The Red Bull Ring, located in Spielberg, Austria, has a rich history dating back to its establishment in 1969. Originally called the Österreichring, the racing circuit hosted the Austrian Grand Prix from 1970 to 1987. This period saw numerous famous moments and intense battles between some of the greatest drivers in the history of Formula 1.
In 1995, the track underwent significant modifications and was subsequently renamed the A1-Ring. The redesigned circuit saw the return of the Austrian Grand Prix from 1997 to 2003, further establishing its place in motorsports history. During this time, legendary drivers such as Michael Schumacher and Mika Häkkinen claimed victory on the challenging course.
After a period of inactivity, the circuit was purchased by Red Bull founder Dietrich Mateschitz in 2004. The track underwent another transformation, resulting in the modern Red Bull Ring we know today. The Austrian Grand Prix returned again in 2014, and since then, the track has consistently been part of the F1 calendar.
Famous races at the Red Bull Ring include the 1975 Austrian Grand Prix, where Vittorio Brambilla claimed his maiden victory amid heavy rainfall and treacherous conditions. The 2002 Grand Prix also stands out, with Ferrari controversially instructing driver Rubens Barrichello to let Michael Schumacher win the race, causing significant discussion and rule changes in Formula 1.
The Red Bull Ring's distinct layout, with its combination of high-speed sections and tight corners, has made it a favorite amongst drivers and fans alike. As a modern, state-of-the-art facility, it has become an essential location for motorsports enthusiasts and continues to host numerous events, including the Austrian round of the MotoGP World Championship and the European Le Mans Series.
Circuit Layout and Features
Track Guide
The Red Bull Ring is a racing circuit located in Spielberg, Austria. It has a rich and storied history, having hosted various motorsport events since its inception in 1969. The circuit layout features a combination of fast straights and challenging corners, making for exciting and competitive racing.
Track Length
The Red Bull Ring has a total track length of 4.318 kilometers (2.683 miles), comprised of ten turns. The circuit boasts a mix of fast, medium, and slow-speed corners that require precise driving and car setup.
Turns and Corners
The track features a variety of turns, including high-speed sweeping corners, slower technical bends, and tight hairpins. Some notable corners include Turn 1, which is an uphill right-hander that leads onto a straight; Turn 3, a tight and slow right-hander; and Turn 9, a fast left-hand bend taken at high speed.
Pit Lane
The Red Bull Ring pit lane is located on the right-hand side of the track between Turn 9 and the start-finish straight. This pit lane has a relatively short entry and exit, making pit stop strategy a crucial part of races at this circuit.
Overtaking Opportunities
There are several overtaking opportunities at the Red Bull Ring, with the most significant ones being at Turn 1 and Turn 3. Both corners have heavy braking zones, allowing drivers to out-brake their opponents, while the long straights before these corners provide ideal chances for slipstreaming and drafting.
Safety Features
To ensure the safety of drivers and spectators, the Red Bull Ring is equipped with modern safety features. These include large gravel traps at high-risk areas, runoff zones at specific corners, and protective barriers surrounding the entire circuit. The track also conforms to the FIA's safety standards for hosting motorsport events.
Speed Limits
During races, there are no specific speed limits enforced on the track itself. However, in the pit lane, a mandatory 80 kilometers per hour (50 miles per hour) speed limit applies to maintain safety during pit stops and other activities.
Events and Motorsport
The Red Bull Ring has a rich history of hosting various motorsport events, with Formula 1 races being the most prominent. Since its inception, the track has undergone multiple modifications to adapt to the changing demands of modern motorsports.
Lap Records
Formula 1 has seen various lap records established at the Red Bull Ring. These records showcase the prowess of the teams and drivers who have competed on this iconic track. The fastest lap non-race records are as follows:
| Driver | Team | Time | Year |
| --- | --- | --- | --- |
| Lewis Hamilton | Mercedes | 1:02.841 | 2020 |
| Charles Leclerc | Ferrari | 1:03.003 | 2019 |
| Valtteri Bottas | Mercedes | 1:03.130 | 2018 |
Red Bull Ring Motorsport Events
In addition to Formula 1, the Red Bull Ring has hosted several other motorsport events, including:
DTM (Deutsche Tourenwagen Masters)
European Le Mans Series
Formula 3 European Championship
Red Bull Ring Driving Experiences
For those seeking a more personal experience, the Red Bull Ring offers driving experiences to individuals interested in testing their skills on the legendary track. Participants can choose from various programs, such as:
Formula 4 Driving Experience
Kart Racing Experience
Off-Road Driving Experience
These driving experiences provide not only a thrilling adventure but also an opportunity to learn and improve one's driving techniques under the guidance of professional instructors.
Facilities and Spectator Areas
The Red Bull Ring has a variety of facilities and spectator areas designed to cater to the needs, comfort, and enjoyment of the attendees. Fans can experience an optimal viewing experience coupled with great amenities.
The Red Bull Ring Facilities include modern grandstands, with the Main Grandstand offering a great view of the pitlane, start/finish line, and big screens for easy race tracking. VIP lounges like the Paddock Lounge and the Business Lounge provide luxurious seating options and access to exclusive catering services.
For family outings, the Family Grandstand is an ideal choice, as it has sections designated for families with children. Throughout the circuit, multiple food outlets, cafeterias, and beverage stations are available for spectators to refuel and hydrate during the event.
The Red Bull Ring Spectator Areas offer numerous choices that cater to different preferences. The General Admission area has spacious grass banks that allow fans to enjoy the view from various vantage points. There are designated entertainment zones and fan villages where enthusiasts can relax and unwind while watching the race on giant screens.
Accessibility has also been taken into consideration. All grandstands and facilities are wheelchair-accessible, ensuring the Red Bull Ring is accommodating for spectators with varying mobility levels.
In summary, the Red Bull Ring has made great strides in offering a well-rounded and enjoyable experience for fans and visitors alike. From numerous seating options to accessible facilities, the venue has gone above and beyond to cater to the needs of its attendees.
Weather Conditions
The Red Bull Ring, situated in Spielberg, Austria, experiences diverse weather conditions due to its geographical location. The circuit is located at an altitude of 659 meters above sea level, surrounded by mountains and hills, which influences the weather patterns.
In the summer months, between June and August, temperatures at the Red Bull Ring can vary significantly. High temperatures typically range between 22°C and 25°C; however, sudden thunderstorms and rain showers can cool down the track. It is not uncommon for a sunny morning to be followed by a wet and rainy afternoon, making the grip level on the track unpredictable for the drivers.
During the winter season, from December to February, the Red Bull Ring is often covered in snow and ice, rendering it inaccessible for racing events. This time of the year experiences freezing temperatures, usually below 0°C, accompanied by heavy snowfalls, which make the track surface slippery and treacherous.
Spring (March to May) and autumn (September to November) bring mild to cool temperatures to the Red Bull Ring, ranging from 10°C to 20°C. These seasons are characterized by unpredictable weather, with periods of sunshine, rain, and even the occasional snowfall. The varying grip levels on the track create challenges for drivers and teams during practice sessions and races alike.
The unpredictable weather at the Red Bull Ring, combined with the circuit's high-speed nature, makes racing on this historic track an exciting spectacle for fans and a true challenge for those competing on it. Teams need to be prepared for sudden weather changes, develop adaptive strategies, and ensure their drivers can adapt accordingly, ultimately offering an exhilarating display of skill and performance on the iconic Austrian circuit.
Getting There and Accommodations
The Red Bull Ring is located in Spielberg, Austria, and getting there is relatively straightforward. For international visitors, the nearest airport is the Graz Airport (GRZ), which is approximately 80 kilometers away from the circuit. Regular train services connect Graz to the Knittelfeld railway station, situated just 5 kilometers from the Red Bull Ring. From Knittelfeld, it is possible to take a taxi or bus to reach the venue.
For those driving, the Red Bull Ring is well connected by highways. If coming from Vienna or Graz, take the A9 motorway, followed by the S36 expressway, and exit at Zeltweg-Ost. If arriving from Klagenfurt, follow the S37 expressway, join the S36, and take the same exit. Parking facilities are available at the circuit, but visitors are advised to arrive early to secure a parking spot.
Accommodations near the Red Bull Ring cater to a variety of budgets and preferences. Here are a few options to consider:
Grand Prix Hotel: A modern four-star hotel, located within walking distance of the circuit, offering guests a comfortable stay and catering services.
G'Schlössl Murtal: A luxurious hotel offering upscale rooms and amenities, situated in the lush Mur Valley region, just a short drive from the circuit.
Camping at the Red Bull Ring: For those who prefer a more immersive experience, camping facilities are available on-site during major race events. Visitors can either bring their own tents or rent a fully equipped one.
Additionally, the nearby towns of Zeltweg, Knittelfeld, and Spielberg offer a range of hotels, guesthouses, and inns for visitors to choose from. It is recommended to book accommodations early, especially during race weekends and special events, as rooms tend to fill up quickly.
Comparison and Future Plans
The Red Bull Ring stands out from other F1 tracks due to its elevation changes and unique setting amidst the picturesque Styrian Alps. The circuit offers drivers a challenging experience with its fast and flowing design, consisting of 10 corners, and a mix of long straights and tight hairpins. However, the Red Bull Ring is shorter in comparison to the majority of F1 circuits, measuring just 4.3 kilometers in length. This allows for intense and closely contested races with numerous overtaking opportunities.
In terms of future plans, the Red Bull Ring is committed to being an environmentally responsible facility. It aims to implement sustainable practices and use the natural resources available in its surroundings. There have been proposals to use the nearby creek's hydropower for the circuit's energy needs, resulting in reduced carbon emissions and a decreased reliance on fossil fuels. Additionally, the Red Bull Ring has been working to improve its facilities both on and off the track to enhance the fan experience and safety measures for all participants.
Fans visiting the Red Bull Ring can also anticipate further developments in the coming years, such as upgraded spectator areas and modernized amenities. With its continual improvements and attention to sustainability, the Red Bull Ring is well-positioned as a leading circuit in the Formula 1 calendar, promising thrilling racing battles in a stunning location for many seasons to come.
Red Bull Ring: Frequently Asked Questions
What is the Red Bull Ring?
The Red Bull Ring is a motorsport race track located in Spielberg, Styria, Austria. It is known for hosting major racing events like Formula 1 and MotoGP.
When was the Red Bull Ring built?
The Red Bull Ring was originally opened as Österreichring in 1969. After several changes and renovations, it was reopened as the Red Bull Ring in 2011.
Who owns the Red Bull Ring?
The Red Bull Ring is owned by the Austrian beverage company, Red Bull GmbH. The company purchased the circuit in 2004 and rebuilt it.
What major events does the Red Bull Ring host?
The Red Bull Ring is famous for hosting the Austrian Grand Prix of Formula 1 and the Austrian motorcycle Grand Prix of MotoGP.
What is the length of the Red Bull Ring?
The Red Bull Ring has a length of 4.318 kilometers (or 2.683 miles) with a total of ten turns.
Has the Red Bull Ring layout changed over the years?
Yes, the layout of the Red Bull Ring has seen significant changes since its inception. It was originally built as the Österreichring and had a different layout. It has been modified several times to enhance safety and competitiveness.
How has the Red Bull Ring impacted the sport of racing?
The Red Bull Ring has played a crucial role in the evolution of motorsport, especially Formula 1 and MotoGP. It's known for its high-speed layout and competitive racing, and it has hosted many memorable moments in motorsport history.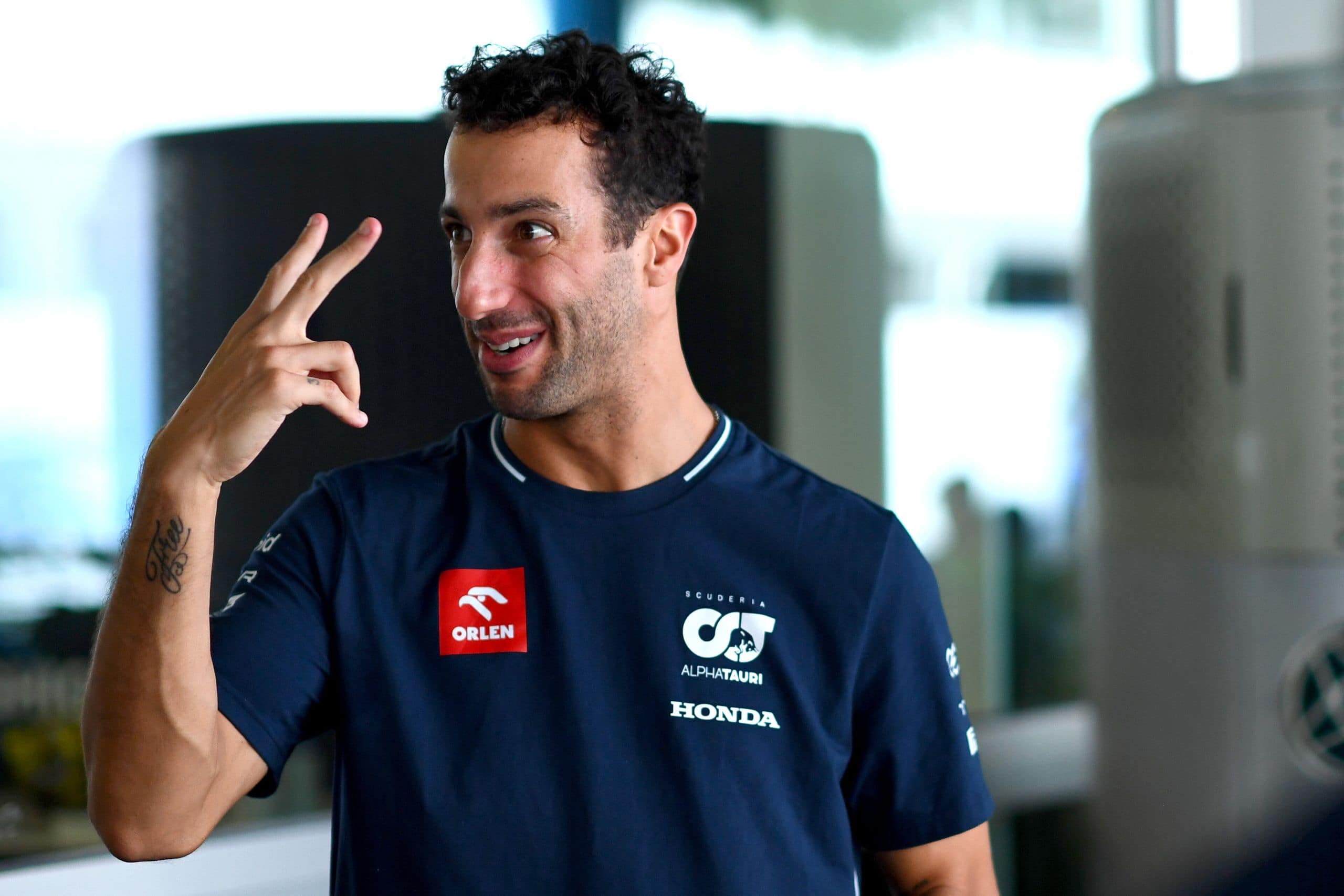 Daniel Ricciardo could miss up to two more grands prix, ...