Time for another Bull-run they said before the start of the race? Well, not today, for where he was concerned, Lewis Hamilton didn't put a foot wrong in acing the Spanish Grand Prix's 66-lap challenge in winning his fourth race in six contests this year.
At Barcelona, especially at the back of a brilliant triumph of Max Verstappen and his Red Bull team, the dominant question was whether Max could get past the supposedly blazing defenses of the two Mercedes.
But on race-day, Max could get past only one of the two superior cars in front as Lewis Hamilton drove an utterly dominant race. A race which the Briton won from pole position as he led every single lap at a track where he's simply not allowed anyone to dominate in nearly past half a decade, having won every single time since 2017 onward.
A race completely determined by excellent tyre management, wherein neither Hamilton nor his Silver Arrows struggled one bit, despite competing amid significantly higher track temperatures vis-a-vis those experienced a weekend ago at the 70th Anniversary Grand Prix, the checkered flag belonged to the one who persevered.
It wasn't too hard to note who that was!
In all, Lewis Hamilton also vaulted to another significant achievement, bagging as a result of the fine victory at Barcelona, a record 156th F1 career podium, overtaking the great Michael Schumacher.
'This feels absolutely incredible. I was just in a daze out there, I didn't even know it was the last lap in the end, that's how in the zone I was. I can't remember the last time I felt like that. It was really special and a real surprise after our recent tyre problems. We brought all of our learnings from the previous weekend into this one and that enabled us to do well today. A fantastic effort from everyone in the team, I'm so grateful for all their hard work and for continuing to push, so a huge thank you to everyone at the factories. I got the perfect start and then it was all about tyre management. It was so hot out there and very demanding, but I was just focused on protecting the tyres and bringing the car home. What an incredible result,' said a triumphant Hamilton.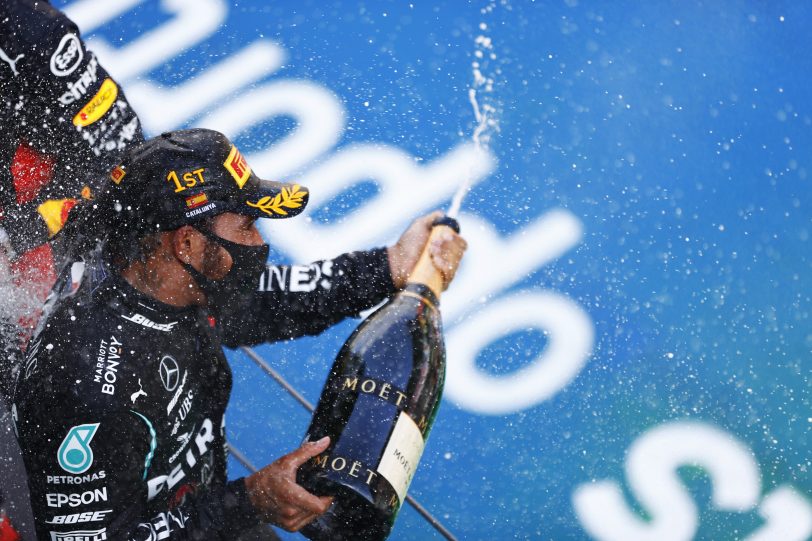 A race utterly driven by superior race-pace out in the front, credit must be given to the six-time world champion for never really looking flustered at all even as his Finnish teammate got passed by Verstappen inside the opening lap, even before the contingent arrived down at Turn 1.
Although what transpired seconds from the five red lights going green was pretty much what was expected, meaning no disregard to the fine Finnish driver. It was feared that Max, though stationed in on third, would get enough time and could possibly generate better traction in the run down to turn 1 to attack Bottas and that's pretty much what happened in the end.
But none of that would deter Hamilton's confidence, even as, admittedly, Verstappen seemed to have great race-pace early on. While much of the contest behind the fighting duo was down to the battle between the two Racing Points of Sergio Perez and Lance Stroll, the former suffering from a five-second penalty as a result of neglecting the blue flags, Stroll managed to hold on to fourth, just ahead of Perez, the Mexican putting forth an excellent comeback drive.
After being passed by Max Verstappen, Bottas would control his race thereafter and emerge much stronger in the later stages.
On Lap 65, he pitted for a fresh set of medium compounds, which also helped him to get that extra point, courtesy an excellent fastest-lap of the day.
It was a decent finish for Carlos Sainz Jr. of McLaren who ended sixth on the grid but not before holding the upper-hand in the battles with the Alpha Tauris and the Ferrari of the valiant Sebastian Vettel. His teammate Lando Norris found himself on tenth, after struggling on pure pace vis-a-vis Pierre Gasly, the Frenchman delivering an excellent albeit undersung race for Alpha Tauri in his fighting ninth.
In the very closing stages, the only noticeable scrap in a seemingly straightforward Spanish Grand Prix was the one for seventh between Sebastian Vettel and Alex Albon, the German holding off the Thai-British driver despite finding himself driving nearly worn-out tyres.
'Today we tried something different and it paid off. I was struggling in the first stint, even on medium tyres, while in the second one I felt a lot better, despite having the soft tyre for many laps. There was some rain forecast at some stage so we extended our stint on softs. In the end we were in a position in which we had nothing to lose, so we took the risk and decided to try and make it to the end. Luckily it worked and this result reflects the maximum we could do today with the car. There is still lots of work to do, but at the moment this is our true pace, that's why sometimes we have to take some risks in order to have more or different options to finish ahead of our competitors,' said Vettel.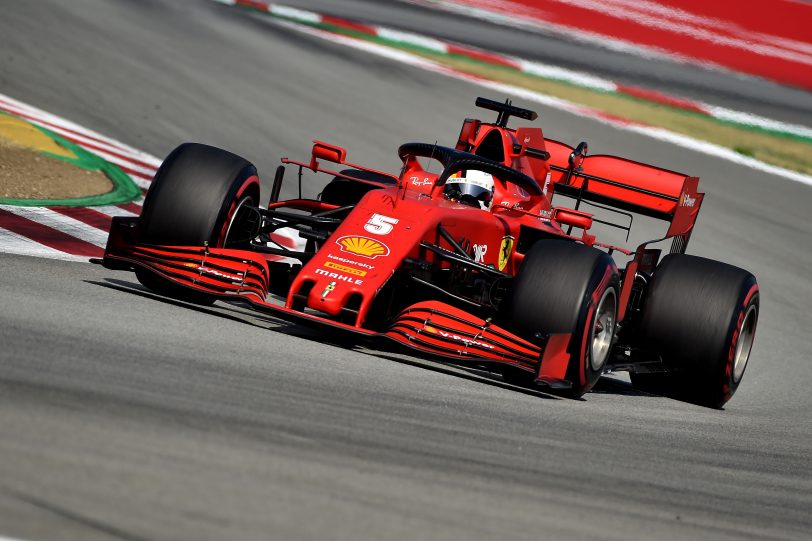 In what was a forgettable day for the Ferrari of Charles Leclerc, the Monegasque driver retired even before the race hit Lap 40, after car#16 ran briefly on the sausage kerb and with it experienced engine trouble. Charles would pit immediately, initially looking to get his seatbelts re-adjusted but would eventually retire.
This meant that the only Ferrari looking to compete for points was Sebastian Vettel's. And though he inherited a fighting place inside the top ten as a result of several drivers pitting mid-way, Vettel was left cold and almost 'without a strategy', when despite asking his team for the next point of action, the German was told on Lap 52 if he 'could run on those tyres for the rest of the race!?'
What would ensue from Lap 52 onward until the checkered flag was a visibly vapid SF 1000, struggling for downforce competing against the Racing Points and the McLaren of Carlos Sainz.
Though the troika would pass Vettel, the German did well enough to deny Alex Albon to get past in the closing stages, holding on bravely to a very-respectable seventh.
Further down the grid, there were familiar struggles for the likes of Haas and Williams, the quartet of Russell, Latifi, Grosjean and Magnussen all finishing outside of points again in a weekend that Antonio Giovinazzi would too like to forget, managing only a sixteenth in the end.
Though, his teammate, Kimi Raikkonen who did manage to pull off a few moves, most noticeably on the Haas of Magnussen and on the Williams of Russell, could only end where he began his Spanish GP challenge from: fourteenth on the grid. Still, the 'Iceman's' best finish of a season where he's yet to score a point.
But the most surprising and sad outcome of the Barcelona contest was the eventual finish of the two Renaults, both Daniel Ricciardo and Esteban Ocon finishing where they'd started from, eleventh and thirteenth on the grid, respectively. The result confusing Renault fans to ponder if the team completely faltered on the part of the strategy, pitting Daniel not before Lap 38 of 66, a time where the 'Honeybadger' had nearly no tires left to contest with.
From that point on, wherein Daniel got stuck in traffic down in sixteenth, it was always going to be a drive for damage-control and ditto for Ocon. Did the fairly longer overcut hurt the two Renaults? Who could tell?
But at all this while, the dominant saga of a sunny Barcelona evening was the utter ease with which the 2019 World Champion Lewis Hamilton jogged to an easy victory. Remember, by Lap 50, Hamilton was still enjoying a comfortable 15-second gap to next driver in pursuit: Max Verstappen.
How could there have been any troubles? An eight-time winner at Hungary, a seven-time winner at Great Britain, a five-time winner at Italy, and now, also a five-time winner at Spain, it's not hard to note why Lewis Hamiton is the man of the moment, the driver to beat on track, if not the driver of the day here at Spain, which for all his relentless toiling belonged to one Sebastian Vettel.
Bring on Spa!
Listen – Formula 1 Grid Talk Episode 51: 2020 Spanish Grand Prix Review
Want to save this information for later?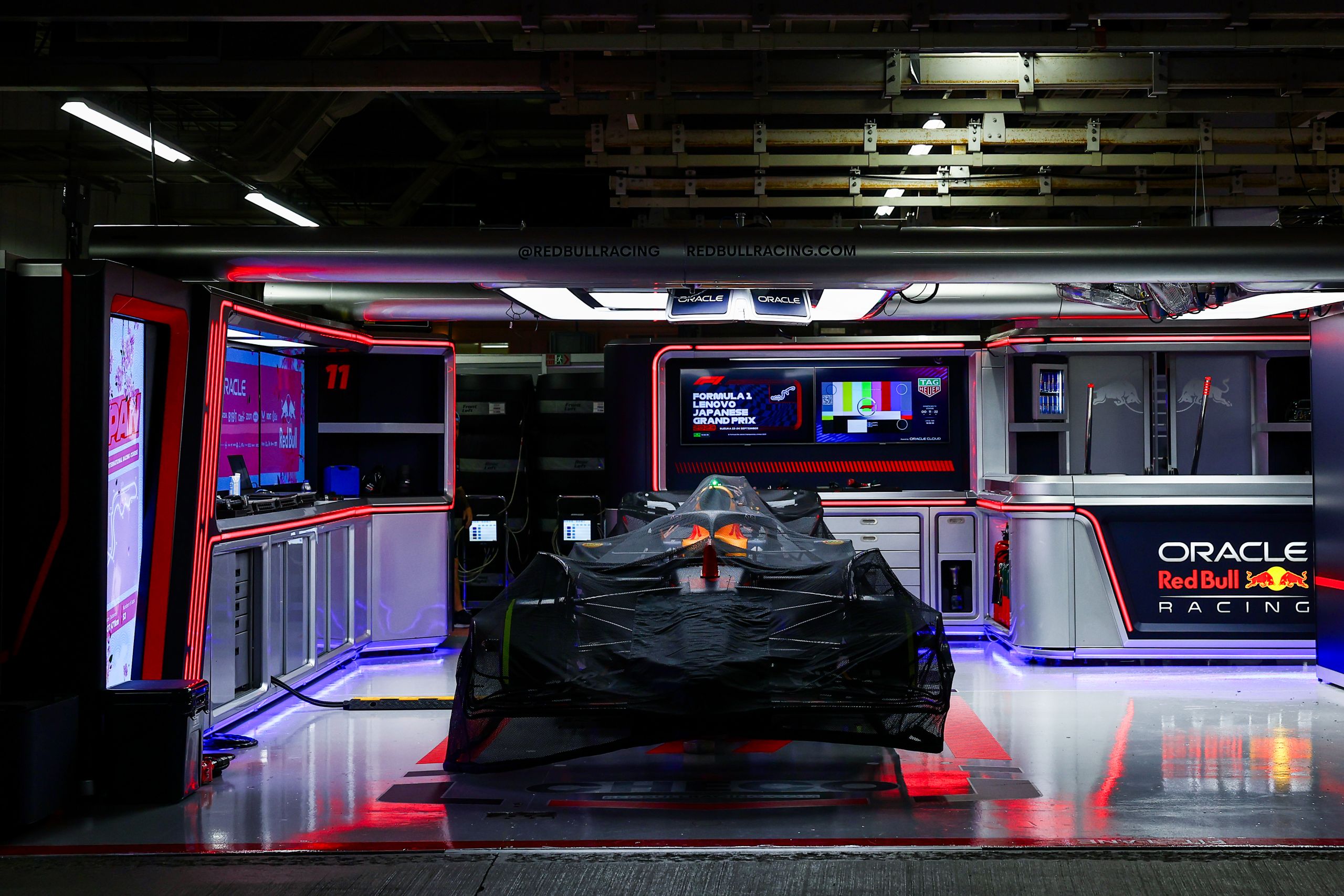 The roar of engines, the blur of speed, and the ...