F1 is a dream for many young adults. The most talented and motivated people meet at the top of the motorsport industry work here. No wonder it feels almost impossible to get in. However, it gets much easier when you know just the right path: Formula Student.
What is Formula Student?
Although it was established 25 years ago, many people still don't know what Formula Student is. It's an engineering competition among students that happens globally every year.
The goal is to allow young and motivated engineers to develop their ideas and work on their projects. Student teams design, develop, and build racing cars much as an F1 team would. They look for new ways to achieve greater efficiency. And they manage the project regarding productivity, manufacturing, and finances.
If you want to work for an F1 one day, it is the best place to start. But before you start, you need to be confident about it because it will take significant time and effort.
College students have a lot on their plates, and balancing the usual curriculum and working on the racing project may be challenging. However, students can always use the assistance of a papers writing service to keep up with all deadlines. Academic paper writing platforms offer help with any college assignment, from an essay to a case study and dissertation. Experts provide writing, editing, and proofreading assistance. So when you are in need of guidance and help, it is the best opportunity.
Collaboration with professionals ensures that students can manage all their responsibilities and keep up with academic requirements. And it is also a great learning opportunity as you get to work under expert guidance and support.
Formula Student is a powerful way to get the gist of what working for F1 would be like. And it is also the best option to get your name out there and bring your vision to life.
What Goes into Formula Student?
Overall, the majority of participants are college students. However, it is not a requirement as anyone can join the team. But the teams are primarily formed in colleges worldwide. So if you are already enrolled, finding out about the opportunities in this regard is essential.
Students lead the event to find the best team on the planet. Every team works on the racing car, from the concept to the race. At the same time, they manage the team's growth, production, finances, and infrastructure.
So there is a place not only for Engineering majors. Some young adults work on the financial side of the project, and others prepare presentations. It all works much like F1 but on a smaller scale. The annual competitions occur at the end of an academic year, usually around July and August.
The events take place around the world, so all teams have a chance to show their results. Overall, there are two classes, namely:
Formula Student Class is the main race where teams participate with the cars they've built. The race hosts about 100-120 teams;
Concept Class includes events that deal with concept projects at all stages. Team members who still need to finish their cars can participate and get feedback based on their presentations.
This difference can be described as dynamic and static events. It is great to have both because even if you still need to finish the vehicle, you can already get feedback on the cost, design, and business presentation. It helps to adjust strategies and be more productive with the project in the future.
Judging Teams
According to the two types of events, the judging is also split. In terms of static events, the team can present their ideas, business operations, and technical innovations. The judges rate the teams in four categories, such as:
Engineering design;
Cost and manufacturing;
Business presentation;
Technical inspection.
The last one covers various safety and performance tests. It is essential to get to the dynamic events later. The vehicle won't get admitted into the race if it is unsafe.
The dynamic events test the vehicles on tracks. Here the teams that completed the static ones can finally showcase their projects in real life. There are four types of dynamic events before you get to the race, namely:
Skidpad;
Sprint;
Acceleration;
Endurance.
After completing four, the team and the judges can see how the vehicle performs. Student cars are usually a bit different in form from the F1 vehicles. It has to do with specific issues the teams have to solve, from particular tracks to budgeting.
Who Can Participate
As mentioned above, the team includes all types of specialists. It is not only about the mechanics and the driver. Students have to complete the project on their own from scratch. So there must be a lot of management, communication, and budgeting. Someone has to take care of sponsors and logistics. Others need to give presentations to potential investors and judges.
It means that young adults from various majors and with different focuses have an opportunity to participate. The main thing that brings them together is their passion for motorsport. There is a space for all types of talent. It means that with reasonable time management and the help of the best dissertation writing services, you can join the team.
Participating Colleges
The easiest way to enter Formula Student is to join a university team. Many of them get their first funding for the project from the institution they are going to. Hundreds of colleges have such groups all over the world. Here are some of the best ones to consider:
Instituto Tecnológico de Buenos Aires (Argentina);
University of Adelaide (Australia);
Swinburne University of Technology (Australia);
Technische Universität Graz (Austria);
Ghent University (Belgium);
University of Calgary (Canada);
Beijing Institute of Technology (China);
Brno University of Technology (Czech Republic);
Technical University of Denmark (Denmark);
Ecole Nationale d'Ingénieurs de Metz (France);
Rheinisch-Westfälische Technische Hochschule Aachen (Germany);
Bangalore Institute of Technology (India);
Technological University Dublin (Ireland);
University of Brescia (Italy);
Kanagawa Institute of Technology (Japan);
Instituto Politécnico Nacional (México);
Technische Universiteit Eindhoven (The Netherlands);
Norwegian University of Science and Technology (Norway);
Wroclaw University of Technology (Poland);
Korea University of Technology and Education (South Korea);
Luleå University of Technology (Sweden);
University of Bath (UK);
University of Edinburgh (UK);
Georgia Institute of Technology (USA);
University of Texas at Austin (USA);
Massachusetts Institute of Technology (USA), etc.
If you are considering what institution to enter, research what of them participate in Formula Student. It is a great way to try your skills, learn, and get into F1. Many of the professionals that work for F1 today have started it here.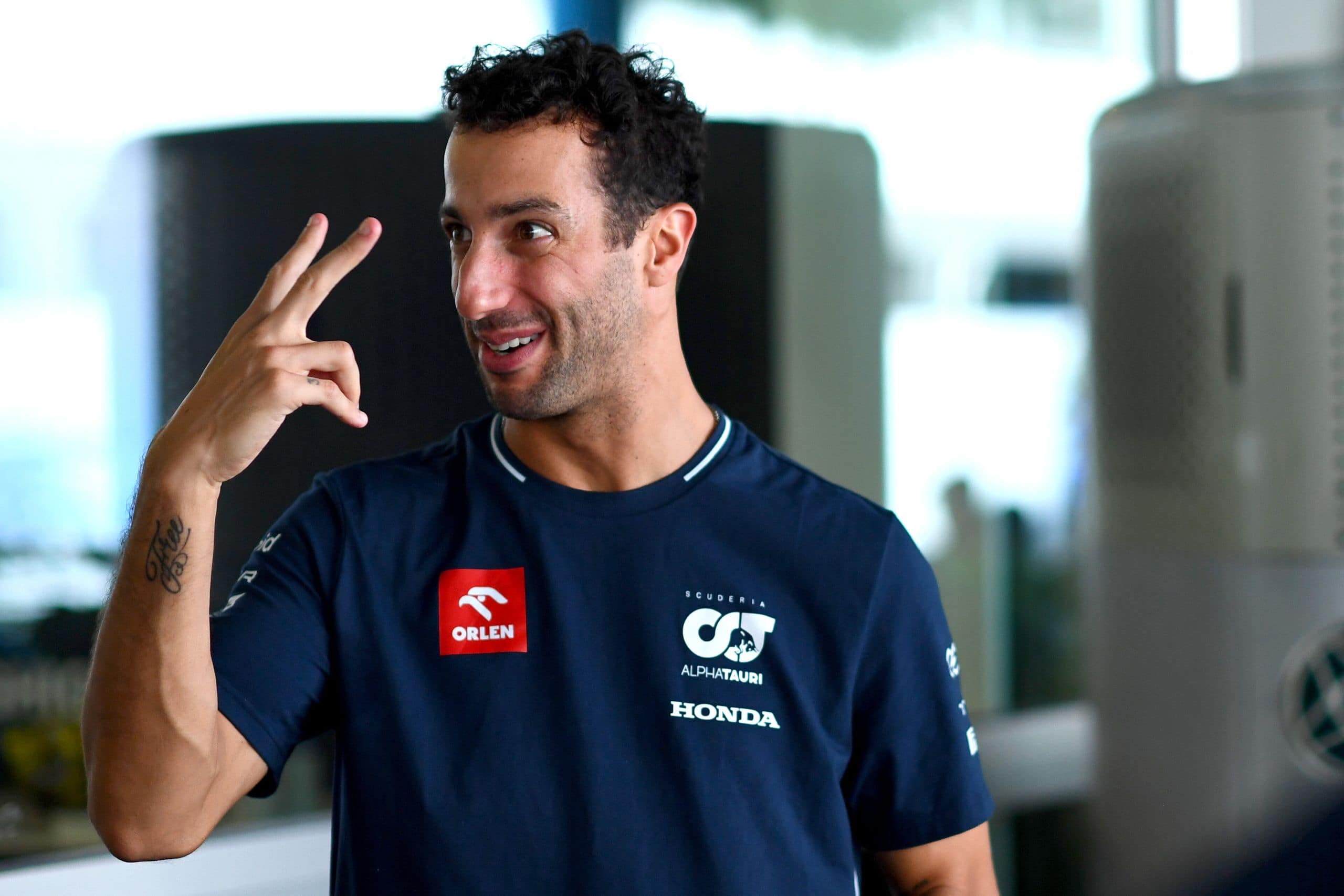 Daniel Ricciardo could miss up to two more grands prix, ...