Formula One, widely regarded as the pinnacle of motorsport, stands as a high-stakes racing competition where both driver skills and the subtle art of strategic team management take centre stage. In this fiercely competitive sport, the significance of successful team management cannot be overstated. It determines not only the team's performance but also influences the outcomes of F1 betting enthusiasts who seek the best online sports betting for Formula 1. Effective Formula One team management relies on the synergy between engineering, driver skills and race strategies, ensuring triumph on the global motorsport stage.
Team Principal: The mastermind behind success
Accordingly, the Team Principal in Formula One assumes the role of a genius, coordinating the team's achievements both on and off the track. The Team Principal bears the primary responsibility for making strategic decisions and serves as the team's public face. To lead a group of engineers, technicians and drivers to success, this role demands a deep grasp of the dynamics of the sport. It also needs technical expertise and great leadership abilities.
The Team Principal's responsibilities include managing sponsorships, relationships with governing bodies and media handling. They are not just race strategists but also diplomats and motivators, keeping team morale high in the face of both success and adversity. As one of the most visible and powerful roles in the sport, the work of a Team Principal is crucial to the overall performance and prosperity of a Formula One team. This is comparable to the function of the best online casino in online gaming, where the player's experience and earnings are directly impacted by the platform's oversight and decision-making.
Driver lineup strategy: Balancing experience and youth
Selecting the right driver lineup is critical for Formula One team management. Team managers must carefully balance the experience of seasoned drivers with the potential of young and talented prospects. Considerately, a balanced driver lineup combines experienced racers' wisdom and skill with emerging talents' hunger and energy. This aims to secure consistent podium finishes and, ultimately, the championship.
Experienced drivers bring vital insights and expertise in racecraft, providing stability and leadership to the team. Younger drivers often introduce fresh perspectives and the motivation to prove themselves, driving innovation and energy. Achieving the right mix in a driver lineup requires careful consideration and often hinges on the team's long-term goals and objectives. A well-balanced driver lineup can be a significant advantage in the highly competitive world of Formula One.
Engineering excellence: Crafting the perfect Formula One car
The Formula One racing car is an engineering marvel; a team's success depends on its design and development. Teams spend a lot of money on R&D and technological innovation to create the ideal vehicle that maximizes performance and complies with the strict rules of the sport. Aerodynamics, power units and vehicle dynamics are just a few of the critical aspects that engineers meticulously optimize.
Typically, designing the ideal Formula One car is a delicate balance between aerodynamic efficiency and mechanical grip. Here, engineers aim to build a car that can perfectly handle fast straightaways and narrow turns. To keep ahead of the competition, innovation in materials and technologies is essential and the performance and dependability of every component are put through a rigorous testing process. A Formula One car's exceptional engineering is a monument to human ingenuity and the sport's unwavering quest for speed and accuracy.
Strategic pit stops: Where races can be won or lost
On the other hand, Formula One races often hinge on the strategic decisions made during pit stops. These high-pressure moments can determine the outcome of a race, as they allow teams to change tires, make necessary repairs and refuel. Timing and efficiency in pit stops are critical. Delays can cost a driver valuable positions, while a well-executed pit stop can lead to significant gains.
Therefore, teams must decide when to pit based on tire degradation, fuel load and weather conditions. The choice between a one-stop or multi-stop strategy can vary from race to race. Also, pit crews play a vital role in executing these strategies quickly and precisely. The art of strategic pit stops is about minimizing time spent in the pit lane and maximizing the time spent on the track. Decisions made during pit stops testify to a team's ability to adapt and make split-second judgments that can ultimately lead to victory or defeat.
Conclusion
In a nutshell, Formula One is a sophisticated game of strategy and cooperation rather than merely being about racing fast cars. To think of it, a team's success is influenced by a number of factors. These factors include the team principal, driver lineup strategy, engineering prowess, tactical pit stops, tactics and race strategy and managing team dynamics. What separates the victors from the others is their mastery of strategic team management. It calls for a trifecta of leadership, knowledge and quick decision-making skills. A prime example of the effectiveness of strategic team management is Formula One.
Want to save this information for later?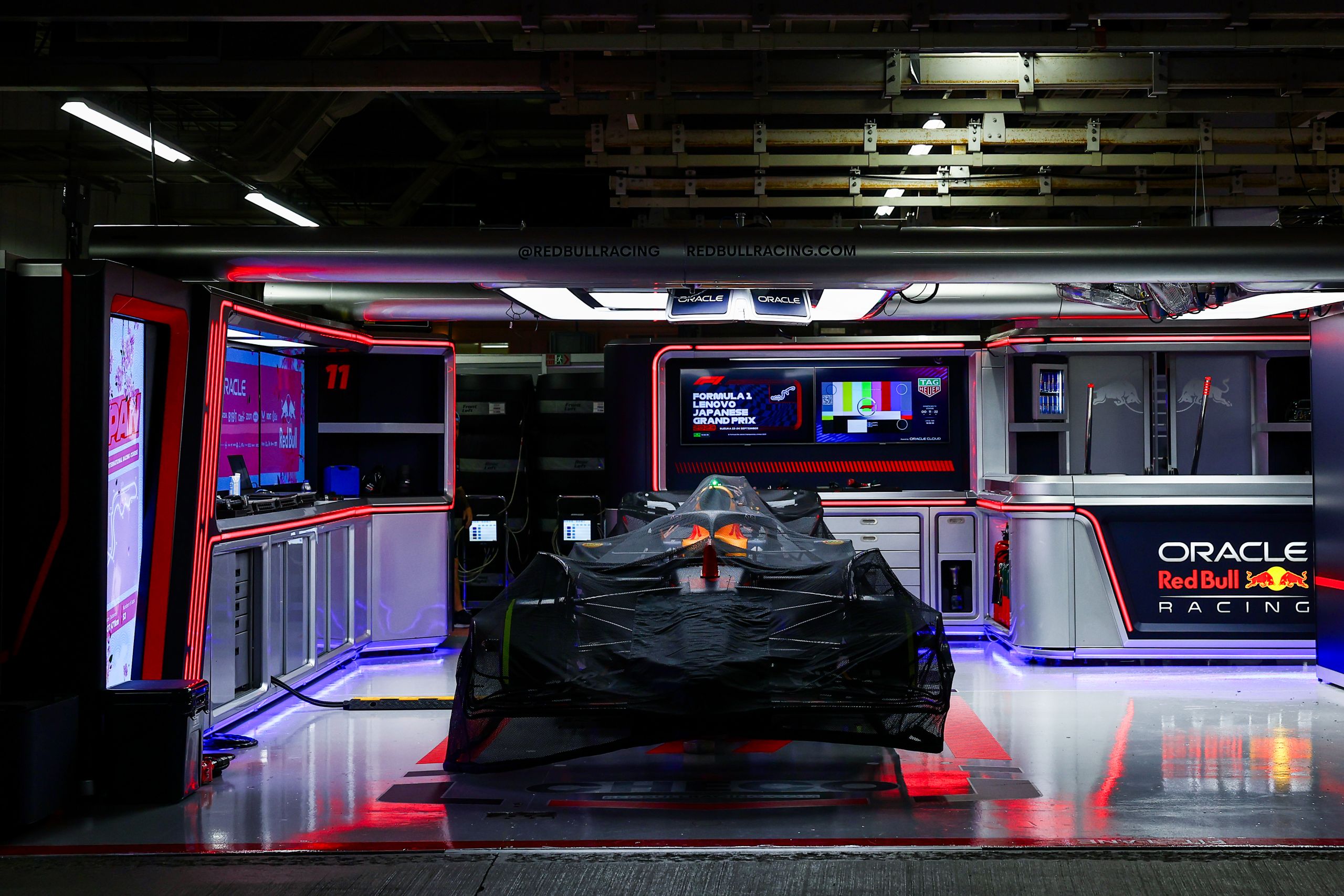 The roar of engines, the blur of speed, and the ...