When we talk about athletes in the world of sport, it is common to see how they support other sports and respect other athletes. Some even go to a point where they turn out to be passionate fans of other sports, cheering for their favorite team and athlete.
Mutual respect is very much present in the world of professional sports, and even athletes have their own favorite clubs they support.
In today's article, we'll talk about Formula 1 drivers and their favorite football teams. Even though they are considered top athletes, they too go to stadiums to support their favorite football clubs.
Most drivers support football teams from their birthplace, which is a passion that has caught since a young age.
Let's go through the list of drivers and see which football teams they support.
Max Verstappen
The last year's champion is a true football fan. At the beginning of his professional career as a driver, Max said that he was a fan of PSV Eindhoven. However, after he became one of the youngest and most successful drivers of the grid, he needed a bigger club to support that is on the same level as him.
He switched to supporting Barcelona, and he is very passionate about football. Coming from the Netherlands he always supports teams from his country, especially in the big Champions League games.
Max Verstappen has also played a couple of recreational semi-professional football matches with other athletes and truly loves the sport.
Pierre Gasly
Here we have another die-hard football fan that never misses a game, especially when his favorite team is playing. If this happens on race day, he also tries to follow the results from the game while focusing on the race.
He is a big Paris Saint-Germain fan, and the French F1 driver has also proven that he has the best football skills out of all other drivers. With France being also one of the favorites in the World Cup betting lines for Qatar 2022, he will have a chance to vibrate with The Bleus, who are the current holders of the trophy.
Pierre Gasly also said that his passion for football had a big influence on his professional career as a driver. He was a close friend of Alpine driver Esteban Ocon from a young age, and their parents were friends too.
While Pierre Gasly was playing football, Esteban Ocon was driving go-karts, after Ocon's father suggested for Gasly try go-karts and after a while, he quit his football career for racing. This might have been the best decision that he's made in his life.
Lewis Hamilton
Max's biggest rival, at least for last season, Lewis Hamilton also loves football, but he is much less passionate about the sport. The seven-time F1 champion prefers more extreme hobbies like parachuting, jet skiing, and skiing, which is why we can rarely find him on the football field.
Coming from Great Britain where football is as big as religion, Lewis also has an opinion about his favorite club. He has been a supporter of Arsenal ever since he was five years old. He also played for the school football team. He even went to a training session with Arsenal athletes at a time when Arsene Wenger was the head coach.
Not too long ago, after the situation went worse for the Premier League Club Chelsea due to the Russian/Ukrainian conflict, Hamilton has shown some interest to buy Premier League club Chelsea, even though they are a direct competitor to his favorite team Arsenal.
Charles Leclerc
Charles Leclerc is one of the drivers with the potential to win this year's championship in F1, and he too shares a passion for football. As we mentioned before, most of the F1 fans support football teams from the places they grew up, which in this case is AS Monaco.
He is a frequent guest of the team and he has been seen multiple times participating in charity football games.
Sergio Perez
Sergio Perez is a true die-hard fan of Zamorano, who is a former Real Madrid and Inter Milan star. Perez decided to go to the point where his number in the F1 was chosen because of Zamorano's footballer jersey.
Even though he hasn't picked a favorite football club, he is very passionate about the sport. He is also a big supporter of Lionel Messi, and Perez is a good friend of former Manchester United striker Javier Hernandez.
Carlos Sainz and Fernando Alonso
One of the biggest football fans on the F1 grid is Fernando Alonso and Carlos Sainz. They watch and attend professional matches regularly, and it is hard to get through to them when the Champions League starts.
Both of them are very passionate supporters of Real Madrid, and they've openly celebrated the team's success on social media.
The oldest racer on the grid, Fernando Alonso, also plays football regularly and knows some tricks with the ball. He is a true Real Madrid supporter and has received a customized jersey from Real Madrid's president, Florentino Perez.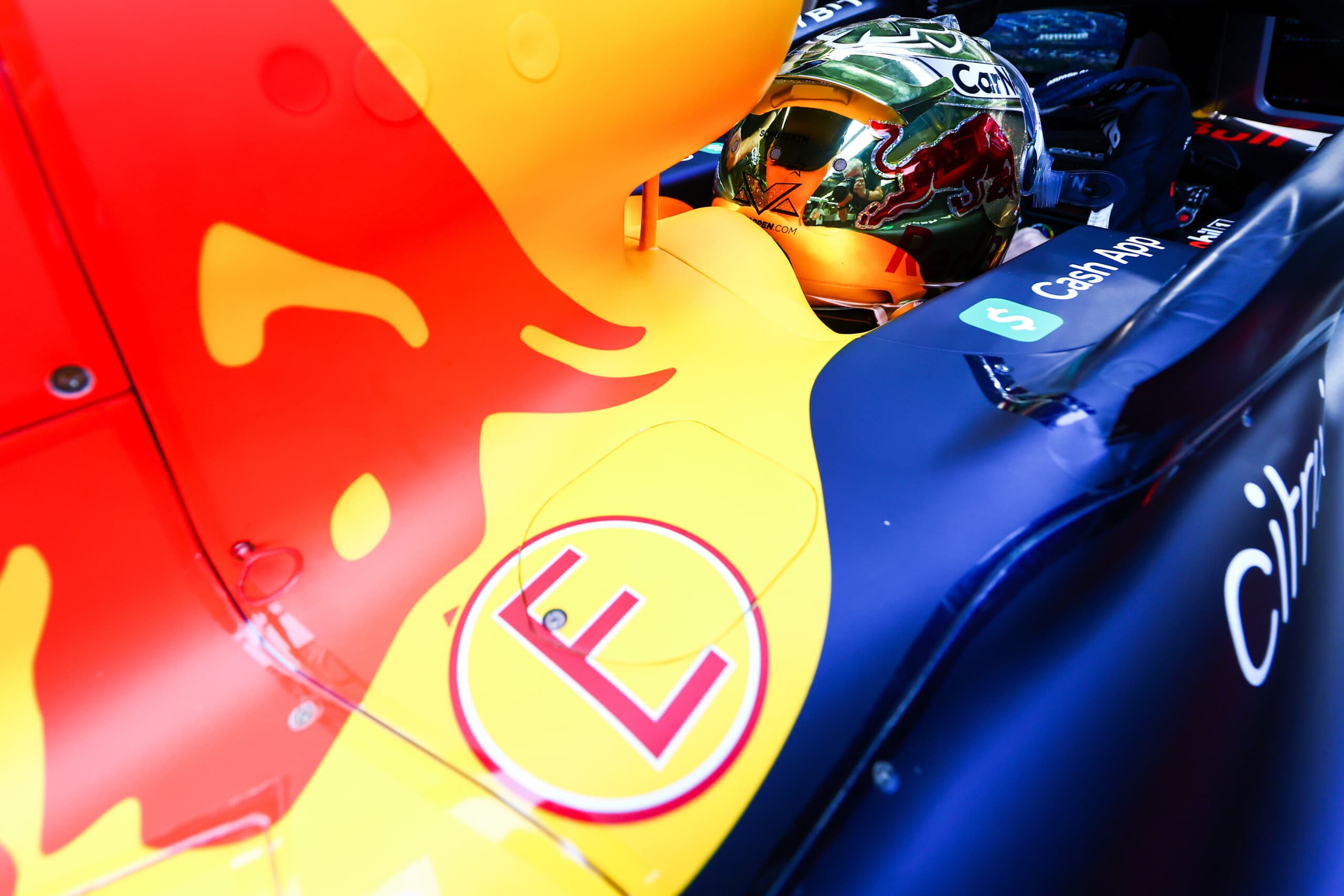 With 2022 in the record books, attention has quickly turned ...