Carlos Sainz seemed all set to gather a second career pole in Formula 1 and his first at the Hungaroring, after he grabbed the provisional pole at the checkered venue, which is when he was done in by George Russell. Arguably speaking, the massively talented British driver never seemed the one to secure a pole since he had never actually topped (or aced) any sector of the famous twisty F1 venue, leave alone a session.
But then that is the real beauty of Formula 1, isn't it that it unfurls results that both revile and surprise. It is after all a sport where last lap overtakes birth legends and victories on tracks suiting the preeminent racing outfits even go to unsuspecting midfield cars.
Think Esteban Ocon in 2021 here at the Hungaroring. Think also of the fact that Max Verstappen, the driver who emerged the quickest in Q3 just hours ago had to remain content with a lowly P10 result in the end owing to unexpected issues in his Red Bull car.
One can hardly say or predict when might the tide change for drivers and hence, teams in Formula 1. But having said that, it appears that the tide is changing somewhat and much to Carlos Sainz' liking in Motor-Sport's top flight.
A glaring evidence of this is his excellent run of form ever since the Canadian GP, where starting from third on the grid, Sainz went up to P2, finishing only behind Verstappen, his former Toro Rosso teammate and the current defending champion of 2022.
In the next race, i.e., Silverstone, Carlos Sainz secured another memorable moment of his career and perhaps also a performance that was feted with mixed reactions. Whilst he contested a brilliant drive to secure what became his first-ever F1 career pole, he'd convert it into a stellar victory.
At Austria, he was done in by a sudden, rather unexpected engine reliability issue that really spoiled the chances of seeing a Ferrari 1 and 2 result. He was gutted. But again, Carlos Sainz didn't let the heartbreaking result sink him or his ambitions; he fought back valiantly in the very next race, i.e., the Le Castellet-bound French GP to emerge fifth in the end.
The sight of Sainz passing childhood hero Fernando Alonso on multiple occasions in the race was emblematic to seeing a change of guards of sorts; the younger generation overtaking the legendary one!
Forget not that owing to a grid penalty for using new engine parts in his Ferrari F1-75, he had begun the contest at Le Castellet from nineteenth on the grid.
So solid was that drive to recovery that Sainz must surely have won hearts that don't necessarily melt when the name of the prancing horse is taken. Here was a driver who's often only the sentimental favourite, not someone seen as the winsome material; one who doesn't always carry the full-fledged Ferrari force with him, the contingent- unless one is too blind or absurd to understand it- putting their weight behind Leclerc.
So as the 2022 Hungarian GP begins with Carlos Sainz ahead of Charles Leclerc, chances are that the Spaniard will contest a rip roaring contest. It'll slated to be a drive whose ultimate aim would be to prove people who are perhaps largely Leclerc-leaning that the Madrid-born too can ace it for the Scuderia.
While surely Russell out in front and Leclerc, poised to be in hot pursuit of the track position of the race will only make things difficult for Carlos Sainz, truth is, F1's smooth operator will leave no beat unplayed and no chord unstrung to create his own beats and music!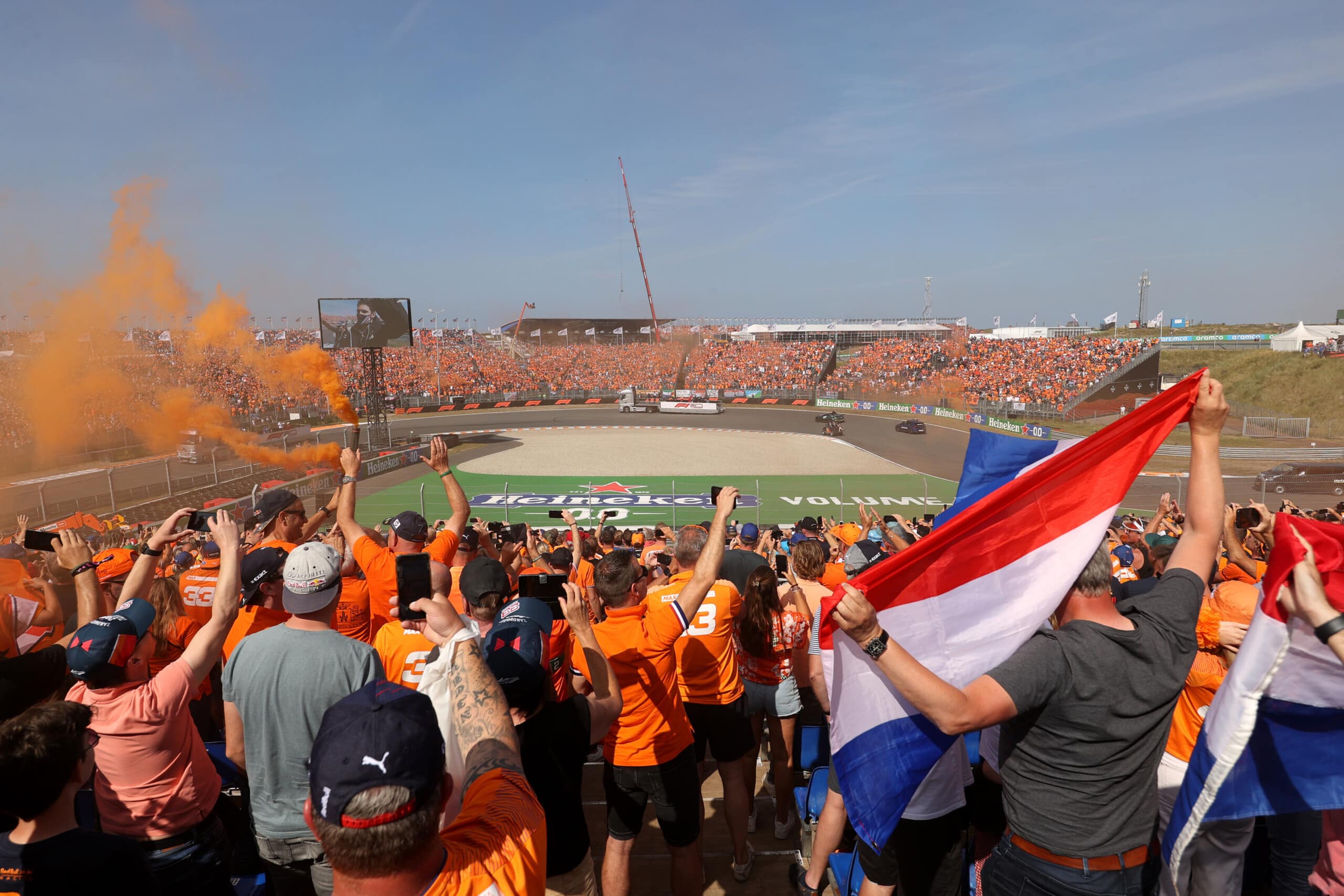 Formula 1 has today announced the Dutch Grand Prix will ...