Every generation craves a hero that can inspire and entertain. Perhaps this is truer where it comes to high adrenaline-pumping sports such as Formula 1. There's a thrill, an energy about F1 that has made it a one-of-a-kind contest; one that's more than some slugfest of speed, but much rather a test of nerves in a glorious battle where nothing is certain.
For what actually is, is mortal danger and uncertainty!
It's why the past generations embraced legends like Senna, Fangio, Schumacher, who are still loved and justly so. It's the reason why the world will always remember a Hamilton, embrace an Alonso and hail a Kimi.
But this present era of Formula 1 is one that's marked with a difference.
Never before in the recent history of the sport have there been so many exciting talents, all of whom with the potential to become greats that will be cherished by posterity.
When you think of a George Russell, you think of Mercedes' future. When you see Max Verstappen, you instantly realize a true force in motion that's gone as far as challenging the authority of none other than Sir Lewis Hamilton.
When you see Charles Leclerc, you see a young prince who could be the one who brings back glory to Ferrari some day. And when you see Lando Norris, you see a widely admired driver in whose hands rests the responsibility of making McLaren great again.
Not that the iconic racing marquee haven't already begun the climb back to the top. It may take some time to return to rule the roost, but the efforts are already on. Zak Brown realizes this.
How Lando Norris Is Doing His Bit In Transforming McLaren?
Results like the curtain-raiser of 2020 that birthed the legend of 'Last Lap Lando,' at Austria, Ricciardo's recent Monza win, and the heartbreakingly beautiful P7 at Russia, which should have ideally been a race-win for Lando Norris show that McLaren are in great hands.
A team determined to take back control of F1, to reignite the fire that made Formula 1 a hunting ground of the British marquee back in the eighties and nineties. But above anything else, it's the presence of rising forces like Lando Norris that has added much excitement and impetus to the current annals of F1 racing.
Make no mistake. Prior to Monza's breakthrough for the 'Honeybadger,' Lando Norris had made life difficult for a much experienced teammate, Ricciardo losing much ground in qualifying results and race results to a significantly younger partner.
Zak Brown Offers Insight On Lando Norris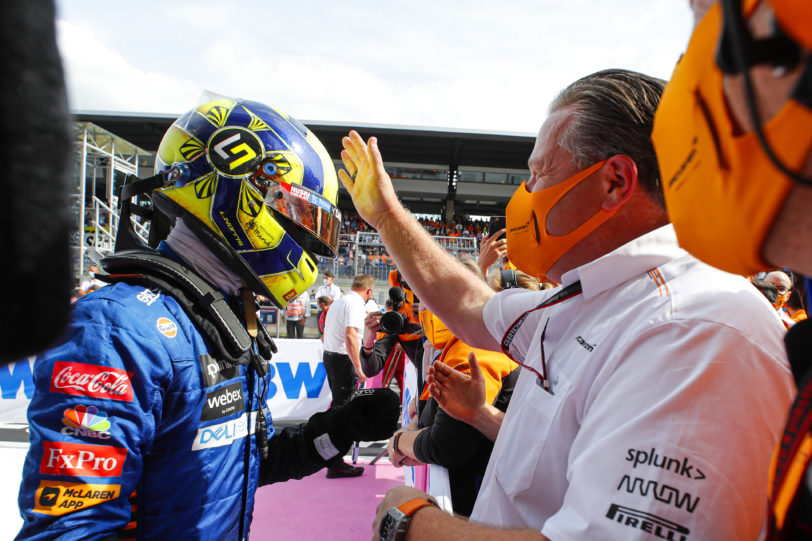 All of this was expressed vividly by Zak Brown who had some poignant observations to make about a fantastic talent:
"Lando first came on my radar in 2014. I think he can be counted among the best drivers now," Brown said in a recent interview, where he'd further add reasons as to why he thinks what he does in the context of young Lando Norris, "He's on the level of Verstappen and Hamilton. Maybe not in terms of experience, but definitely in terms of speed."
But again, what is it about the 21-year-old that makes the experienced motorsports figure express the regard that he so fervently did recently?
"I want to say yes but it doesn't mean I'm just better than every driver on the grid or anything like that, I'm not saying that," he said when asked whether he thinks his recent form has shown he's good enough to win a title. I just feel like with how I have done this season I am driving at a level that is capable of winning races and maybe one day a world championship. Maybe I'm not at the all-out level, but I feel I am doing a lot of things right and with some small improvements I can be a bit more confident in my answer," expressed the straight-talking Zak Brown who's previously worked very closely with legends like Fernando Alonso, whom the American calls a good friend.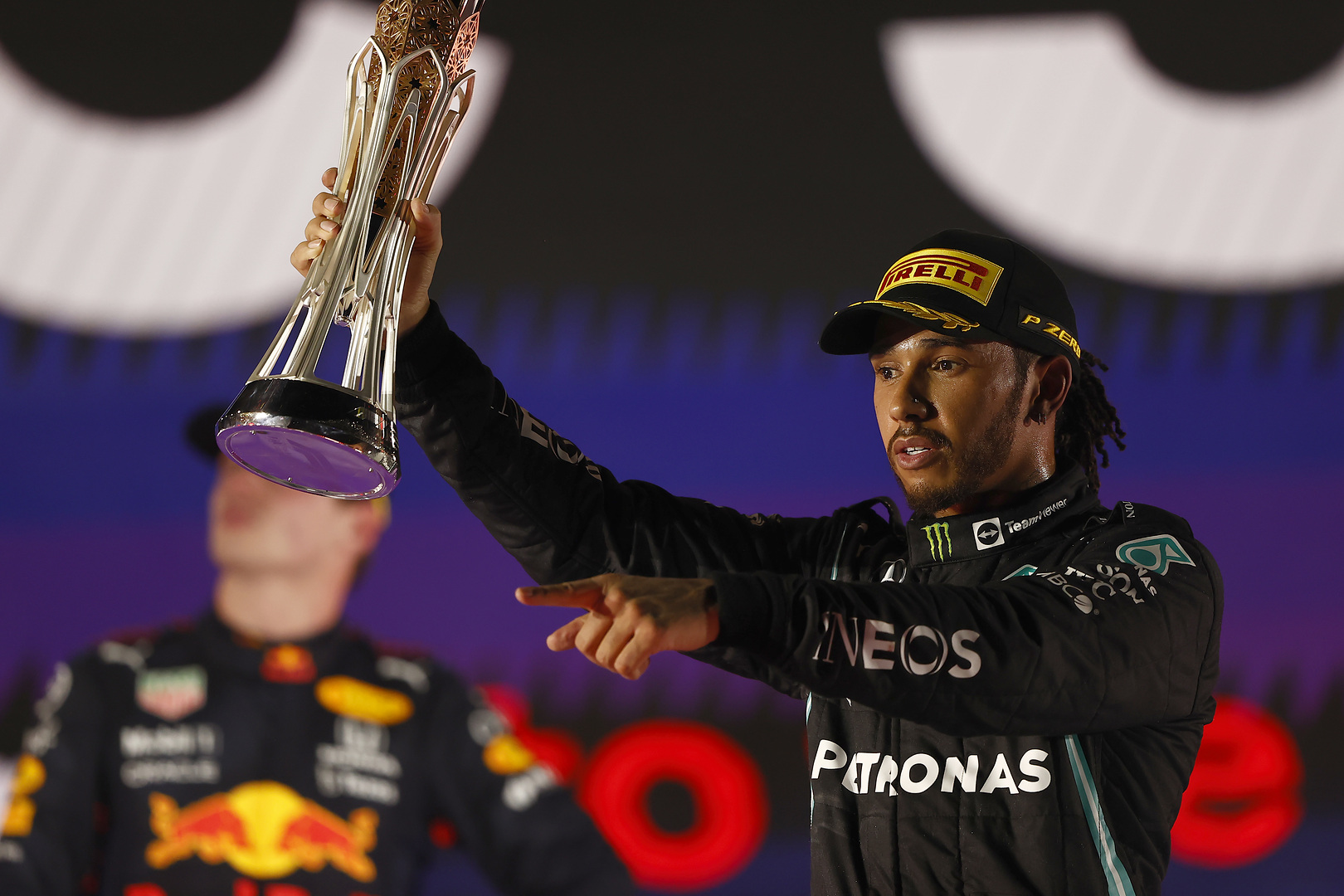 Lewis Hamilton took victory in Jeddah, and put in the ...