With the sudden announcement that Claire Williams will stand down as Deputy Team Principal at the conclusion of the 2020 Italian Grand Prix, attention soon turned to the future direction of the team under new owners Dorilton Capital.
With no name announced to take the position after Monza, George Russell quipped that he will be stepping up, saying 'I'm not sure if it's announced yet, but I'll be going as a driver-manager role being the Team Principal for the coming race… I'm kidding.'
Drivers In Safe Hands
Both George Russell and Nicholas Latifi were made aware of the decision before the news broke, and feel comfortable with how the team will be run going forward.
'Claire broke the news to us this morning, to myself and Nicholas. [In terms of] assurances, for Claire and the Williams family the team means a huge amount to them, more than it does to anybody else, and I think they would not have sold it to a company they did not have faith that they would have the best interests of the team at heart, and I think with Dorilton that's absolutely what they believe they have.
'They [Dorilton] are a great bunch of people, very passionate, and I am definitely at ease with the situation knowing that if Claire and the Williams family are happy with it then, like I say, they are only doing it for the interests of the team,' said Russell.
Nicholas Latifi echoed his teammates thoughts, adding 'Definitely over the coming days, weeks, months, there will be changes. In due course a new management, Team Principal, will be announced at some point… for me, it's not something that I'm so concerned about as Claire has said she really trusts in Dorilton and their vision for the team, so I can only trust that. And I do so. Whatever happens in the coming weeks, months, we'll see…'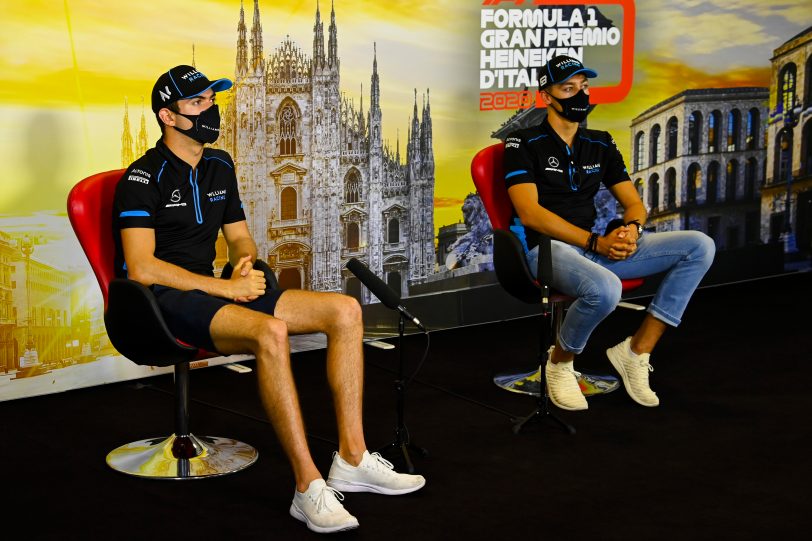 A Sad Day For Formula 1
It was a sad day for many in Formula 1, as the last truly independent constructor bowed out of the sport. It was a particularly sad moment for Russell, who was given his F1 debut by the Williams family.
'Obviously, it's a sad day for us, for me personally Frank and Claire gave me my opportunity in Formula 1 – something I am very thankful and grateful for, having the opportunity to drive for such an amazing and prestigious team for the two years I've been here so far.
'So it's sad to see the Williams family step aside but the history of Williams will still remain, we'll still remain under Williams Racing and we'll continue to fight representing the family name.' concluded Russell.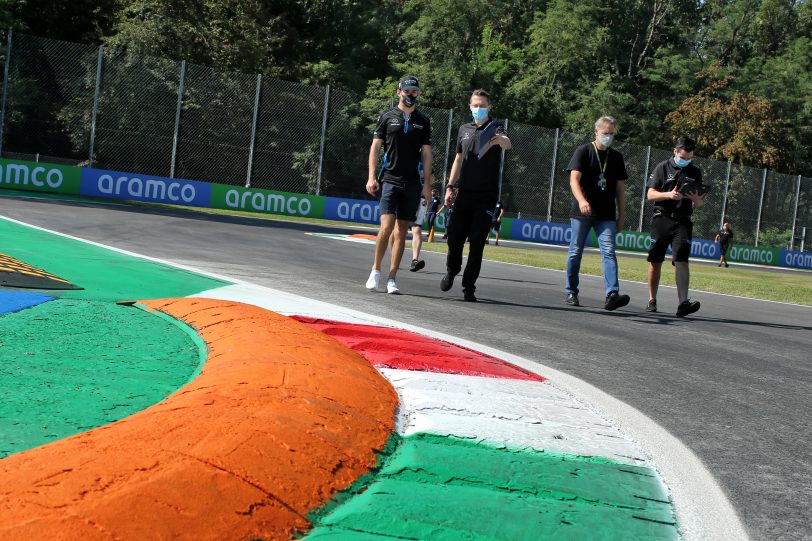 Valtteri Bottas Pays Tribute
After getting his chance in Formula 1 through the Williams team, Valtteri Bottas was quick to pay tribute to the Williams family.
'They gave me the chance to become a race driver, and they really, really believed in me and they gave me the opportunity to show what I could do, and without Williams, and especially without Frank, who was, at that time, very much in charge, I would not be here.
'I'm forever thankful for Williams, how they helped me develop as a driver and getting my first points with them, getting my first podium in Formula 1 with them. As time went on Claire also became more involved so, to be honest, I was quite sad to see the news that the family is stepping away from the race team and even Frank, he's going to be pretty much aside.
'It was his life project, and I think he's done really well and I think the whole family should be very proud of what they've achieved. Williams has got the records – what they hold, what they achieved in Formula 1 is really impressive by a family team. So very sad, but I'm very, very thankful for everyone there,' said Bottas.