He wasn't the fastest driver in any of the qualifying runs on Saturday. Nor did he actually ever look threatening to curtail Lewis Hamilton's marauding charge to the pole here at Istanbul Park. 
Yet, Valtteri Bottas is in the driver's seat to etch his name as a race winner at the Turkish Grand Prix of 2021. 

Destiny favours the brave we have heard. But then it also stands by the side of the one who's is often under appreciated. Or so it seems.
 
Surely not many heads would've turned in admiration had drivers like Giovinazzi, Tsunoda or let's face it, Mazepin would've clinched a pole for they aren't head turning talents nor considered as being any powerhouse of the sport. 

Not as yet with all due respect. 

But that Bottas, competing in a Mercedes, is thus far, looking fast and in control of the proceedings could shape up Sunday's Grand Prix of Turkey way excitingly than any Alfa Romeo or Haas can or will. 

Bottas may not be an immediate fan favourite as such but there's no denying the fact that when it matters, the Finn matters. And he will. 

As the Nastola-born Mercedes driver will determine the better part of the Turkish GP of 2021, having hugely benefitted from Hamilton's 10-grid drop in lieu of a new ICE (internal combustion engine) fitted to car #44. 
But then, can Bottas hold on to his own against what'll most likely be a charging Max Verstappen? It's one thing to lead a race, but something quite other to keep the nose of your car in front of a charging bull run.
How will the weather play out? Will Alonso and Norris play an incredible catch up to Bottas and Max- the front runners at the Istanbul Park?

Questions, there are many. Alas, all rest in the lap of the future. 
And looking into the future a thing can be said for certain that the forthcoming contest could well spring up an absolute surprise at the front of the grid. 

In a sport that can so often be about bitter rivalries and needless shenanigans, both of which are byproducts- not fuels- of Formula 1, it's performance that matters most and always will. 

So can Valtteri Bottas bring out his A game on Sunday! 
Exactly the kind of thing fans would want, Mercedes garage would want too, but obviously, something that only Valtteri Bottas can be counted on to deliver. 

Standing at the perfect intersection of speed and skill, Turkey, which Alonso and Hamilton put it earlier on Friday, is a technical track in nature. It's not about phenomenal speed here as much as it's about the alertness and car control.

The Mercedes driver did confess that whilst it's a great chance to ace the 2021 Turkish GP, it's also going to be challenging to be there out in the front. Perez, one ought to remember, got a great feel of the car and before Max outdid the Mexican in Q3, it was the former Racing Point driver who was flying all throughout.
Then what do we have- Leclerc and Gasly, both of whom will be trying their best to surpass the marauding pace of Max's Red Bull, that didn't seem as dialled in as were the Mercedes around the Istanbul Park.
Lewis himself confessed, "It's going to be tough out there but I am going to give it everything." We know what happens when Lewis gives it his everything.
The 2021 Hungarian GP and the 2018 race at Silverstone are prime examples of a massive comeback drive.
Will Valtteri Bottas be able to chew it all?
That said, forget not that the rains too are expected to play their part and offer us fans an edge of the seat thriller. 
But what's gonna make tomorrow's race even more interesting knowing rain intervention is nearly certain is that the drivers will definitely struggle for grip in the wet.
That'll make it even more interesting to see how best can Valtteri Bottas defy Max, Norris and others. And hey, there's Fernando Alonso in there too to probe some questions.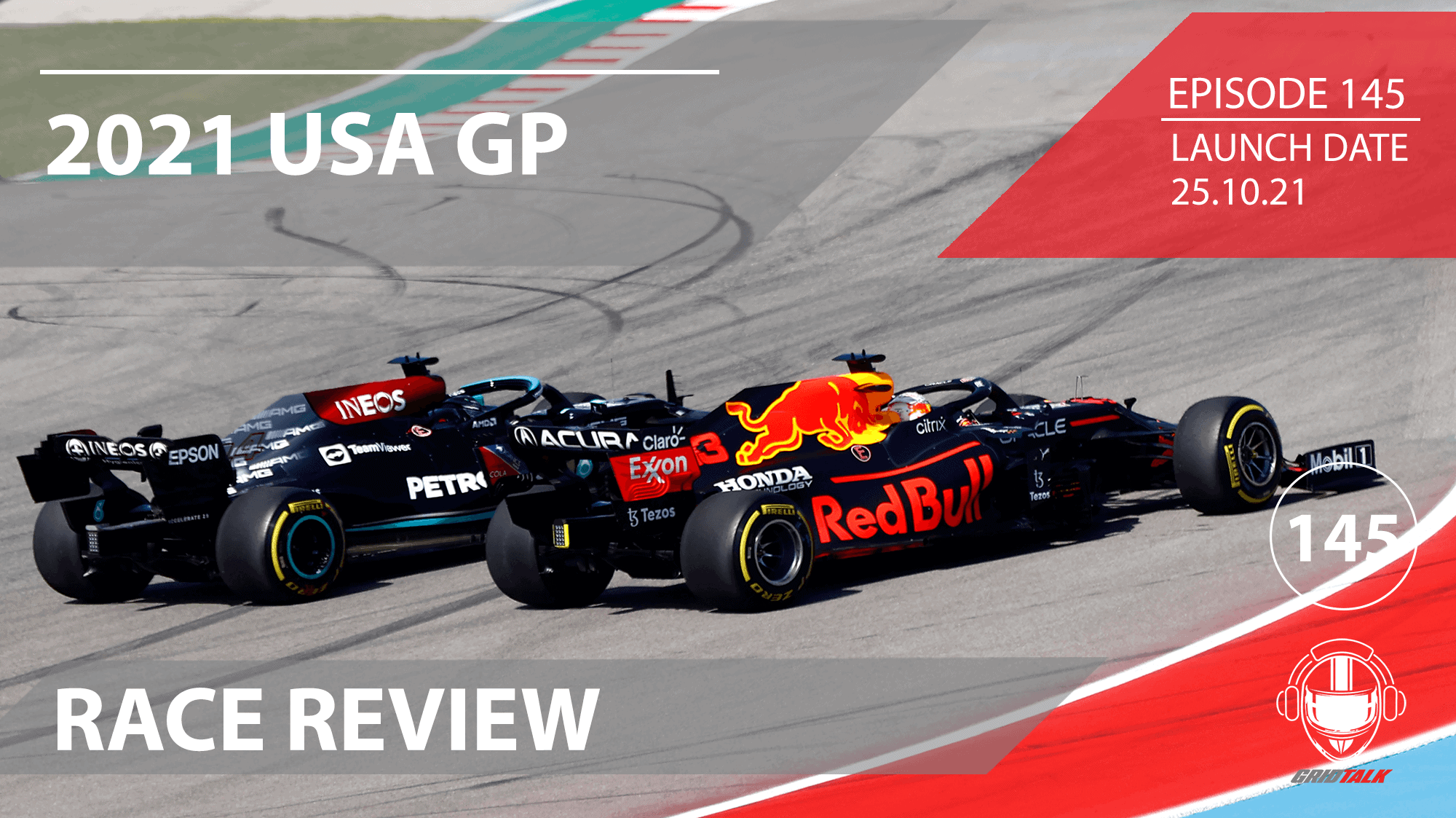 Welcome to Episode 145 of our Formula 1 podcast, Grid ...