Vision of life- to step on the gas, avoid the kerbs and launch high! Yet, after missing out for two back to back years, news is that in 2022 there'll be no Shanghai!
It birthed one of the finest races in 2018, the year where Ferrari last seemed threatening enough to contain the Mercedes storm. It was here where Mr. Martin Brundle came up with a truly one-of-a-kind description to hail Daniel Ricciardo, calling the-then Red Bull driver's triumph amid a gathering of 80,000 stunned fans as 'race burglary.'
Ricciardo triumphing from P6 on the grid, even behind Max, to take the win, crossing the checkered flag nine seconds prior to Valtteri Bottas, then second on the grid. It was here where the icon Michael Schuamcher claimed his final Formula 1 victory in a career that's as inspiring as it's been marked by sensation.
It's also a track where Sir Lewis Hamilton has claimed more wins than any other driver in the event's history with six scorching victories. And yet, in 2022 there'll be no Shanghai on the calendar. So why is that and what might have prompted the administrators of one of the finest forms of motor-racing to discard Shanghai, a track much loved and admired for often hosting great battles?
What is it that we need to know about Shanghai that we probably don't?
In news that brings massive disconsolation to F1 fans in China and those around the world who've, since years, traveled to the east of the globe to witness a great F1 race, the Chinese Grand Prix has been dropped for next year.
This, in no uncertain terms, means that there'll be no Chinese Grand Prix for the third time in a row. Anyone who swears by the phrase mired in superstition- "Third time lucky"- would feel let down, no fanboy speak!
Now, that being said, the following is what the famous Italian President of the sport, Mr. Stefano Domenicali, had to say in relation to what's been one of the sport's much-loved and widely followed racing events:
"This season has been incredible so far with great battles on the track, large audiences tuning in and fans returning to the races after the impact of the pandemic," said the bespectacled former Scuderia Ferrari team principal and Lamborghini CEO.
The Imola-born 56-year-old would also further add, "We look forward to welcoming more fans back next season and hope 2022 feels more normal than the life we have all experienced in the past two years. We are very pleased with the interest in Formula 1 from places that want to host races and the growth of the sport, and believe we have a fantastic calendar for 2022 with destinations like Miami joining famous and historic venues. The pandemic is still with us, and we will therefore continue to be vigilant and safe – to protect all our personnel and the communities we visit."
This time around, the Shanghai-bound race will continue to leave avid fans bereft of what could've been another fine contest had COVID not continued playing spoilsport.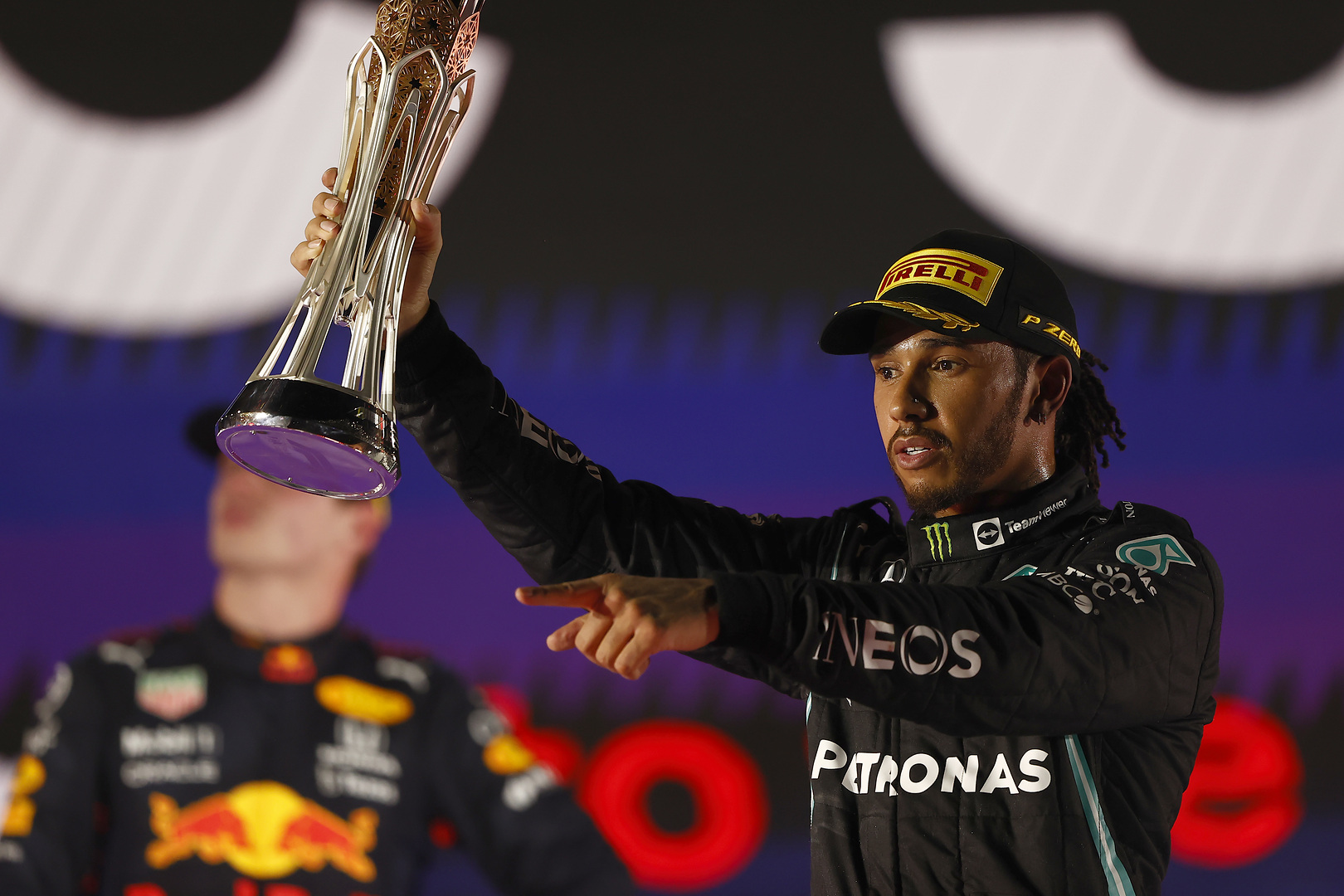 Lewis Hamilton took victory in Jeddah, and put in the ...