The recently-concluded 2022 Monaco GP will be remembered as a race that was perhaps as memorable as it was action-packed. And while it brought massive joys for Red Bull, Sergio Perez, in particular, the Monaco GP didn't turn out to be a reason for Ferrari to sport broad smiles.
On a day where massive rains had already delayed the race besides truncating the contest, if only all too briefly by a single lap, it was a strategic gamble that defined the context of the 77-lap run.
And while Ferrari bungled it up on lap 21, to be precise, all of it played beautifully into the hands of Red Bull. Though, that wasn't all; what also emerged as a painful-to-watch sight at the Monaco GP was the collision sustained by Mick Schumacher of Haas.
Whilst coming through the swimming pool chicane, the young F1 driver lost control of his Haas and went into a spin. He had only just switched to the dry tires, but the impact was at such high speed that the German's car eventually split into two pieces.
But the fact that Schumacher emerged unscathed was terrific news for just about everybody. However, the sight of the crash stunned everyone on the grid and there were quite a few reactions that emerged right after it.
The following is what some had to say:
When I saw the gearbox completely out, it was quite shocking," Gasly said. "For the red flag, they took some time, but it was the right thing to do. I was a bit surprised we had VSC and not a safety car straight away. But I need to review the race, it was quite long, quite a lot happened."
Moving on, the following is what Fernando Alonso, who, besides being a two-time winner at the venue also happened to collect a fighting P7 had to say:
I don't think it's a car issue, it's just how hard you hit," Alonso said.
"With these cars, they are very heavy, more than 800 kg, so the inertia you go into the wall is a lot higher than in the past. As I said, probably we learned something from today as well."
Moving on, there were others on the grid as well that were stunned by what transpired as the recent Monaco GP, one among them Sebastian Vettel. While surely one could say that Vettel would have some positive bias towards his compatriot, but just why that is also not difficult to understand. Mick Schumacher, after all, is the son of four-time world champion's racing idol, Michael Schumacher.
The following is what the celebrated Heppenheim-born driver had to say about what happened at the Monaco GP:
"It's so easy to get it wrong so quickly. I don't know exactly what happened to him, I haven't seen it. The main thing is he is OK. There is no doubt that he is capable of doing a lot more than what he is showing at the minute. But I think you guys need to give him a bit of a break."
It was great, therefore, to see the kind of support Mick got especially from Vettel, the Aston Martin driver being his mentor.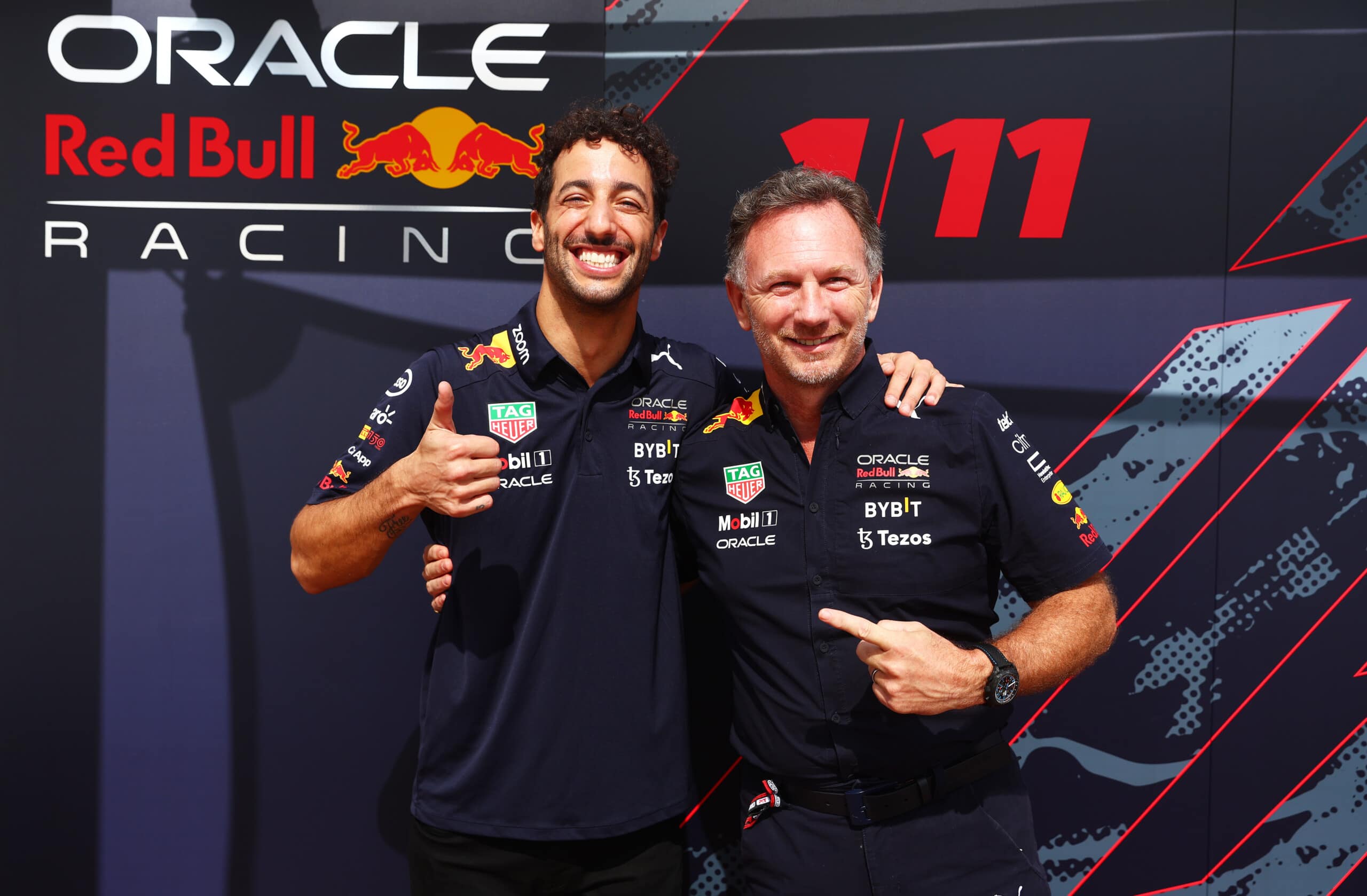 Oracle Red Bull Racing today confirms Daniel Ricciardo will return ...