While pleased with the decision handed down to Racing Point for their breach of regulations regarding the brake ducts on their 2020 challenger, McLaren boss Zak Brown is concerned over the sanctions, and what will happen for the remainder of the 2020 Formula 1 season.
Although the verdict is a 14 page document that requires a thorough review from all teams on the grid, Brown was quick to voice his concerns, saying 'My initial reactions are that Racing Point has been found guilty and I am concerned that they still have those… what were deemed illegal in Austria on the race car now.
'I think that is confusing for the fans, how something that is not legal in Austria is still on the car.
'Around this whole copying, obviously, they claimed that they had copied the car via photography. It's clear from reading the document that is BS and therefore you have to question anything else around that car.
'I think this is, potentially, the tip of the iceberg, the starting point of looking at what's happened here, because I don't think it's healthy for the sport. The constructor gets the penalty, but the drivers don't.
'As teams, we all compete with each other, but then all the drivers compete with each other and they're able to keep their points when drivers are fighting for the Drivers' Championship.
'So, I think it's thrown up a lot more questions than answers and there's new evidence that we've now been able to see and it's something we are going to review quickly and understand the appeal process and whether that's something that we potentially want to participate in.
While there has been talk of spy photography and 3D printing accounting for such similarities in design, Brown was quick to dismiss these claims, adding 'If it was that easy it would have been done before. The sport's been around a long time. The engineers and designers do take inspiration, if you like, from the things they see on the car, to be able to replicate a car as they've done.
'Everything that I've been told by people who are much smarter than me on this topic says there's no way you do it with a degree of accuracy that they can so I think the brake ducts and the comments revealing that they had information beyond photography just begs the question of what else wasn't done by photography?'
There are a lot of complications for the FIA in this case because on one hand if they ban the brake ducts, they essentially ban Racing Point for the whole season.
But, if Racing Point were given no penalty, then the door has been opened to allow other teams to follow suit without the threat of sanctions.
While Brown is confident in the FIA and their handling of the case, he feels that if the cars are allowed to continue running in their current form, then the integrity of the sport is at stake.
'It's still early days in reviewing the document. I've got a lot of confidence the FIA is looking into this matter.
'Nikolas Tombazis made a statement earlier that they're going to continue to look into this and modify some rules in '21 and beyond.
'I think ten very intelligent teams are all pushing the envelope and I think there's a difference between what they've been found guilty of in pushing the envelope in a sporting design, interpretation of rules way.
'And I think, as I mentioned earlier, the drivers, the constructors, the sponsors, the fans… I don't think running the car with the part that has been deemed illegal… I just don't see how that makes sense, I don't see how that's fair for the sport and as I said, I think the FIA will look into it further because we now know the brake ducts are illegal but how do we know the balance of the car isn't?'
There is also a lot of confusion around the process, with Brown eager to confirm his team have no issue with the technical aspect of the brake ducts, but do have an issue with how they arrived on the Racing Point cars.
'It's pretty confusing for the fans out there. I understand the technicality behind that. When you go through technical inspection something has to be a certain weight, size, dimension and it passes that test but how it actually arrived on the car has been deemed illegal, so I think that needs to be clarified and cleaned up for the future, that you can breach the sporting regulation but be clear in the technical regulation and then it continues on because if you read the documentation, there were docked because of the unfair competitive advantage that they had in Austria. But aren't they still carrying that unfair advantage this weekend? So, as I said, it's confusing and that's why it needs to be cleared up.
In brighter news, the McLaren supremo was quick to heap praise on the job done by Andreas Seidl, with his appointment coinciding in an upturn in fortunes for the papaya outfit.
'I'm extremely happy with Andreas. I'm not going to get up and dance! He's done an outstanding job.
'I've known Andreas for some time, before he joined us in Formula 1. He's exactly what we needed to provide leadership and direction to our racing team.
'Of course, the racing team is made up for a bunch of great men and women so it's not any one person that makes the car fast. The team enjoys working with him, he's a no-nonsense type of individual.
'We have a great relationship. I know what my role is, he knows what his role is and together I think we're doing a good job getting the team back towards the front of the field but we still have a long ways to go but I'm very happy, extremely happy with the work that Andreas is doing,' concluded Brown.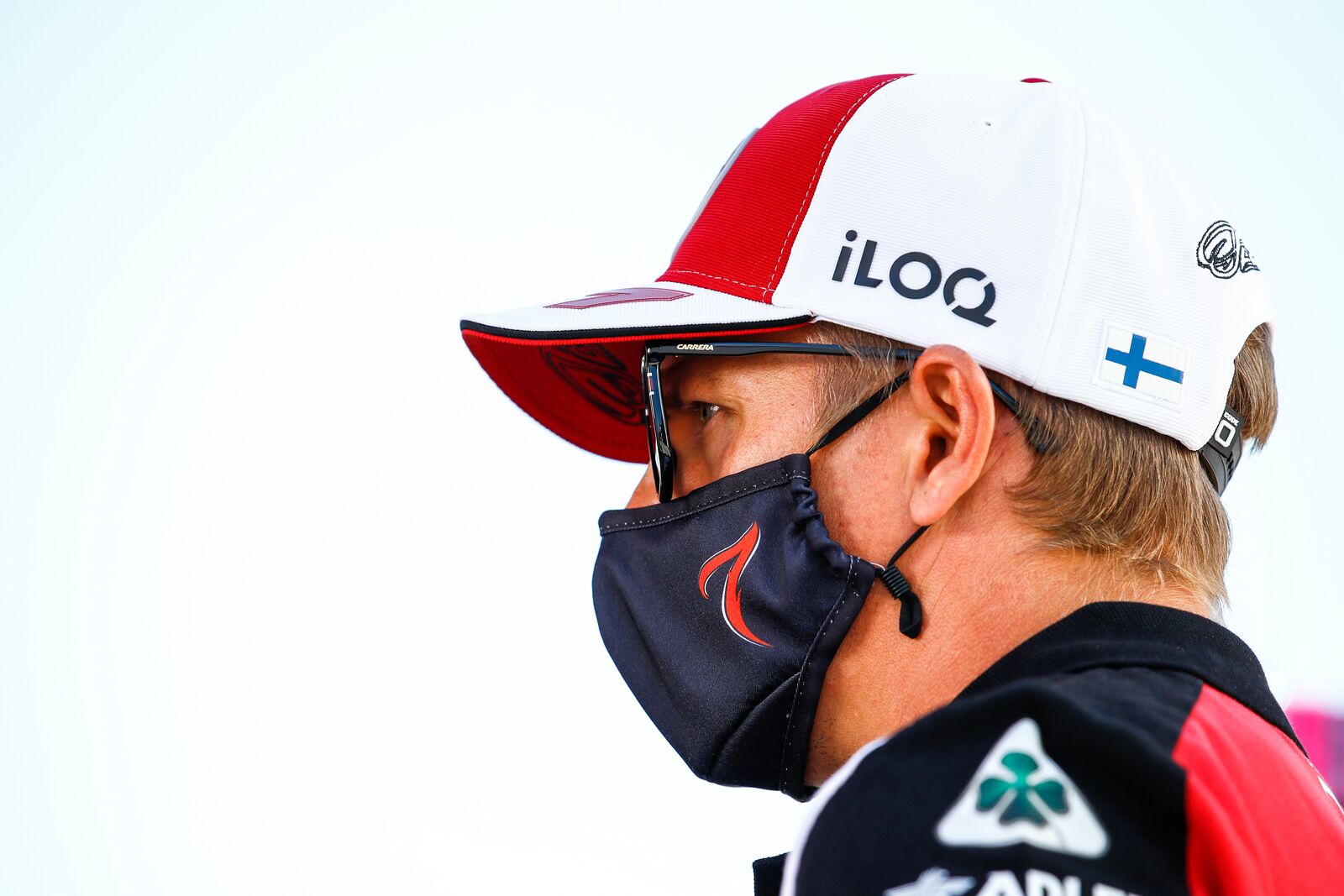 "Kimi, why do you think the move to Sauber would ...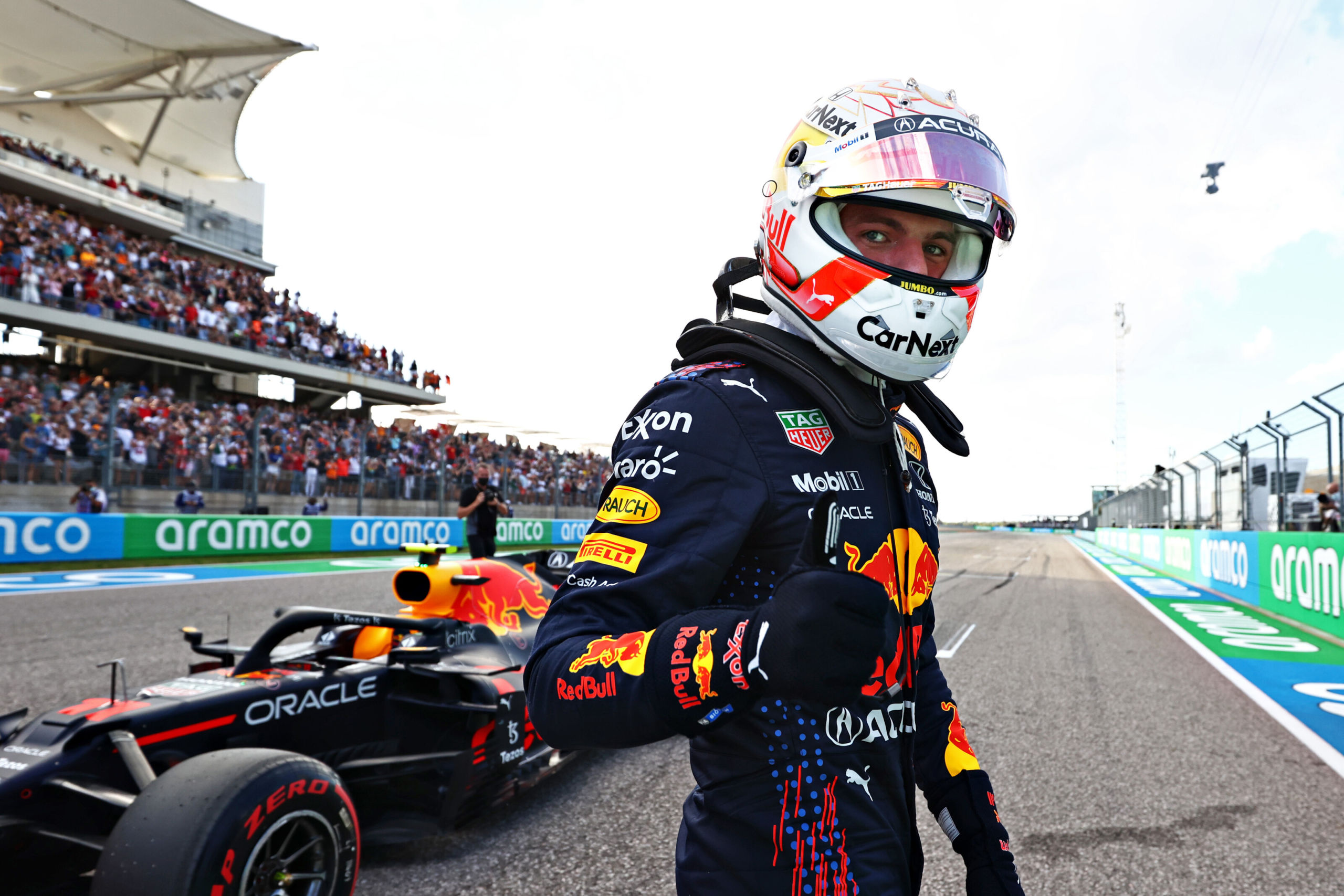 In the dying moments, Max Verstappen snatched pole position for ...