"Roses are red, violets are blue, why does Alonso not think Raikkonen is the Iceman, I have no clue!" If being stupid was ever a talent, then perhaps this good-for-nothing statement would win the worst lines ever written in the F1 universe?
So how about an alternate option?
"Pele is on the podium looking nice and cute, I'm having a s*it, but what about you?"
Not that all things about a certain Kimi Matias Raikkonen have to rhyme. Sometimes random alphabets, monosyllables even work.
Do they not?
Well, not that the Iceman Kimi Raikkonen would care about such a thing as rhyming or alphabets or F1 poetry for that matter. But what's certain is that some of Alfa Romeo driver's fans may be a tad bit surprised about what Fernando Alonso had to say on the famously laconic Finn.
Not worried. Not angry- just surprised as one thinks!
Well, according to the Spanish double world champion, currently with Alpine (formerly Renault), Kimi Raikkonen is no Iceman. And there may be a reason to what Fernando Alonso just said about his former Ferrari teammate. So what is it and what exactly did the former Renault world champion say?
So far, there have been several drivers who have happily appeared on Tom Clarkson's Beyond The Grid Podcast, but none have said such an interesting observation on the retiring Kimi Raikkonen. Well, not even the Finn himself, who appeared in an episode much before Alonso even came on the show.
But here's what the famous Oviedo-born racing driver had to say on Kimi Raikkonen and it does appear as though the Alpine driver (98 F1 podiums) was bang on.
"Not the Iceman. I think he is quiet warm inside. Even if you need to meet him and maybe see him outside racing as well is where you will see the real Kimi."
And yet, that was not all that the famous El Nino or as they say, Spanish Samurai of F1 had to say about a driver with whom he was paired in the season 2014.

The following quote perhaps underlined the true respect that Alonso has on a lad who was, in the duo's early days, a true adversary.

"He is very honest. He is not playing any games, he is what you see. And a part of this maybe, mask off what we see from him, of being very cold and not talking too much and things like that. There is a different person inside, that we see from time to time," shared Fernando Alonso on Raikkonen.
One recollects that during those 2014 F1 days, a time wherein Ferrari had got a dream line-up; the classic Fire and Ice combination, Kimi Raikkonen and Fernando Alonso were the darlings of the sport. Not that they aren't today; just who would mind seeing Grand Prix racing at its finest, or purest best as they say with two dazzling talents engaged in a close wheel-to-wheel battle out in the front?
Right!
Seven years back in the day, they surely had more power, stamina and sharper reflexes. Not that Kimi Raikkonen has forgotten the art of driving; this year too, he has fetched more points than a much younger Alfa Romeo teammate. Not that Fernando Alonso has come back again to become furniture; his drive at Qatar was much like seeing a distinguished attack from a field marshal, a general of a ferocious army whose only way of surviving in F1 was attacking.
Yet, at the end of it all, when you come to think of it that beyond the massive contest that Formula 1 is and the steely resolve of its gutsy drivers to go fast and more fast out there, you realize you are missing out on so much more.
Alonso knows it. So does Kimi Raikkonen, the man who, in comparison to Alonso's 161 points (2014 season) just bagged 55 back in a season where only one man, of the two, was struggling in a recalcitrant machine from the Scuderia family.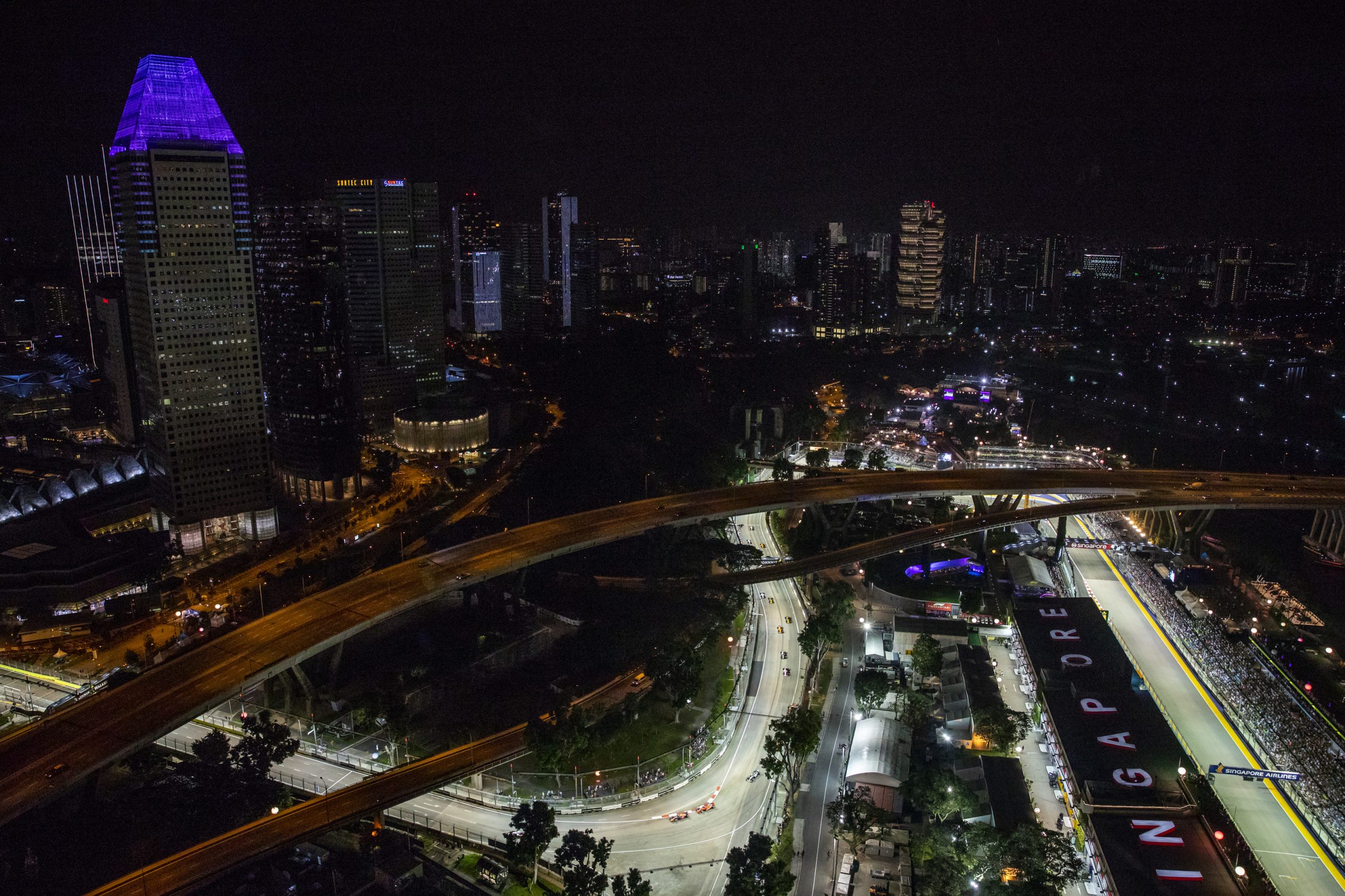 Formula 1 has today announced that the Formula 1 Singapore ...