Max Verstappen was out on pole position at the season-opening Bahrain Grand Prix. And here at Le Castellet, amid soaring track temperatures, withstanding the pressure and nerves as raised by two red flags, a challenging Turn 6 and aware of just how dominant Mercedes have been at the venue, Max Verstappen drove a commanding flying lap to position his Red Bull on pole for the 2021 French GP.
The man who fired the opening salvo at French GP quali
In setting a belter of a lap here at the qualifying for the French GP, the flying Dutchman, also the leading point scorer thus far for the 2021 World championship, set a blazing time- 1:29:990, never looking threatened by the marauding pace of the Mercedes of Valtteri Bottas, the quicker of the two Black Arrows until Hamilton delivered anti-climax for the Finn. And just when it seemed that Bottas was second-fastest, out came Hamilton, in his final flying lap making full use of his medium tyres to extract that extra bit of pace in going second for Mercedes.
The Finn would follow the seven-time world champion trailing Hamilton by just three-tenths of a second.
Sergio Perez, meanwhile, who seemed quicker than even Max Verstappen, the pole-sitter, begins fourth on the grid, just ahead of Carlos Sainz Jr.'s Ferrari, stacked on P5.
Easily the quicker of the two Scarlet red cars all afternoon, Sainz was attacking and set some blistering pace but could secure only fifth. Meanwhile Alpha Tauri's Pierre Gasly, who was with Red Bull back in 2019, the last when the French GP took place, clocked a P6 on the grid, a very respectable show considering his teammate begins from the rear end of the field.
That said, Charles Leclerc, who was here on the podium in the previous instalment of the French GP, struggled for both grip and pace, and looking hardly a match for his teammate, could only salvage a P7, a performance he'd want to forget but improve on come the Grand Prix on Sunday.
A packed midfield
Meanwhile, McLaren's boy wonder Lando Norris, who secured a fantastic podium at Monaco and drove to a fighting P5 at Baku, is all set to begin behind Leclerc, a familiar on-track adversary on P8. Trailing the young Briton is the fighting Samurai Fernando Alonso on ninth, who seemed much quicker than Esteban Ocon who struggled for pace particularly in Q2 and Q3. The Spaniard will be pushed by Daniel Ricciardo, one supposes on the main race-day, the Australian seeming more in touch and much quicker in Q1 than his teammate Lando Norris, before he found himself outpaced in qualifying by a much younger driver again.
Those who missed out making it to Q3 were Esteban Ocon, eleventh on the grid, Sebastian Vettel in his Aston Martin, who made it to twelfth, Antonio Giovinazzi in thirteenth in his Alfa Romeo, the trio followed by George Russell in fourteenth, who made it to Q2 by only two hundredths of a second and Mick Schumacher who, even though made it to Q3, wasn't able to take part after managing to crash out during a tricky spin down Turn 6 right at the start of Q2.
But credit must be given to Antonio Giovinazzi, who once again, outpaced Kimi Raikkonen in the much-important qualifying battle and his P13 is by now means a poor showing at a track that allows plenty of opportunities to overtake.
The most dramatic part of the qualifying struck when Yuki Tsunoda driving in his maiden French GP qualifying, in his Alpha Tauri, made it a bit difficult for himself to negotiate with the testing Turn 6 and spun out, prompting a red-flagged session. But this meant that drivers who were trying to get out of the bottom five, most noticeably, Latifi, Raikkonen, Mazepin and Stroll could hardly get any chance to set a flying lap time as a result of which they'd get allotted P16, P17, P18, and P19 respectively.
Though for Yuki himself, it would be a stiff climb up on the main race day at the French GP.
While that being said, out in the front, it could be a classic Verstappen versus Hamilton duel, the likes of which we've already seen at Spain earlier in the season. Verstappen making it clear that he'd want to not miss out on grabbing the 25 points he sadly lost out on at Baku when a sudden tyre failure caused him to retire agonisingly with the race firmly in his control.
So as the five red lights go off on Sunday, who'll get the best start and capitalize to win the French GP of 2021? It's all down to the main battle!
Want to save this information for later?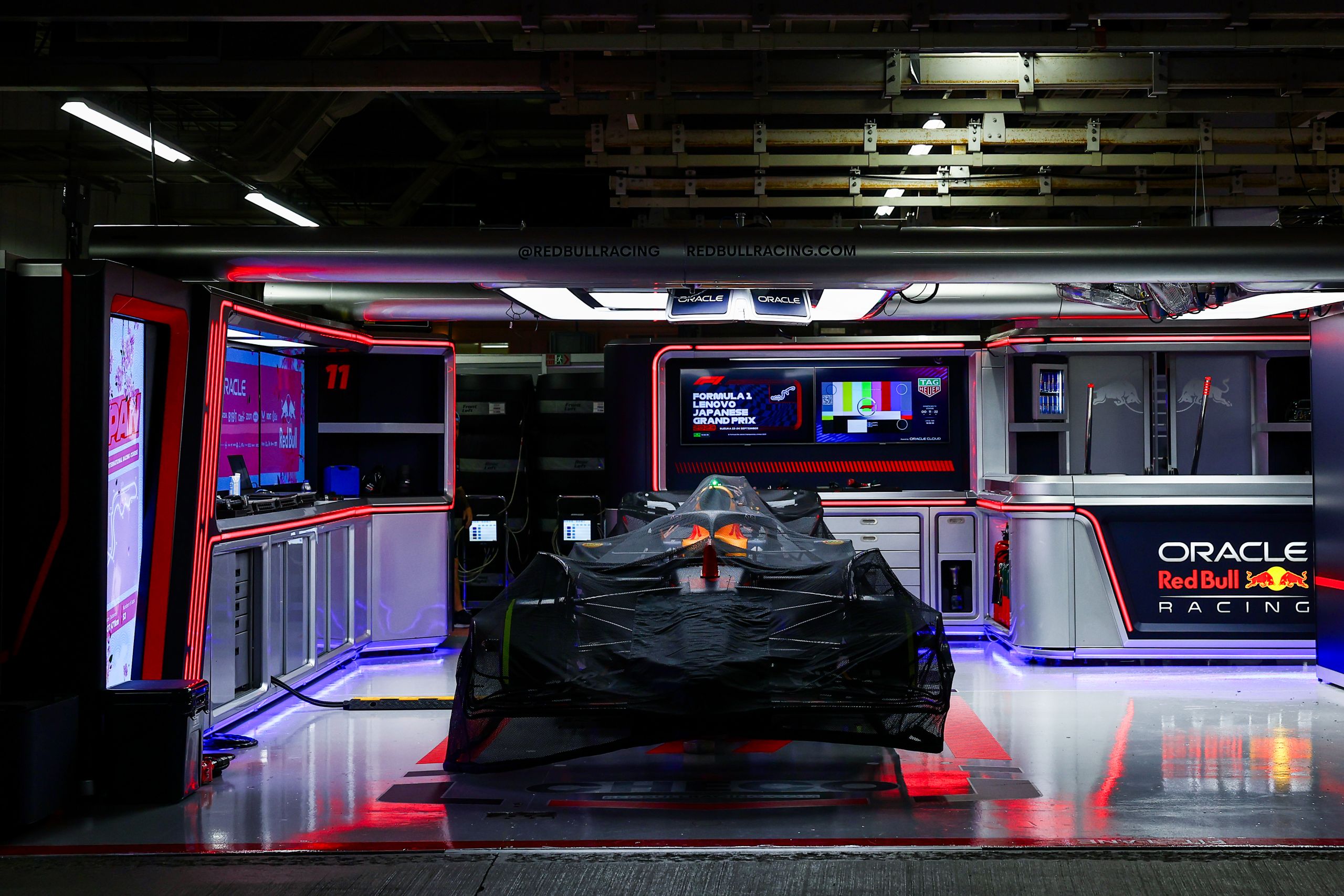 The roar of engines, the blur of speed, and the ...