After a challenging opening day at pre-season testing, Mercedes-AMG Petronas have bounced back on day two, with Valtteri Bottas setting the fastest time of the day in the afternoon session.
The 2021 Mercedes-AMG F1 W12 E Performance managed 600km of running at the Bahrain International Circuit on day two of pre-season testing, with drivers Lewis Hamilton and Valtteri Bottas splitting driving duties, completing 116 laps between them.
Lewis Hamilton Spins In Morning Session
In blustery conditions Lewis Hamilton took to the track in the morning session, putting together a solid run of aerodynamic data collection and setup checks. Despite a brief pause after a spin at turn 13 where his car became beached in the gravel trap, Hamilton clocked up 58 laps for the day.
"It was OK, better than yesterday – not so much sand. The track doesn't have a huge amount of grip and long runs aren't the easiest but at least the sun was out! The balance was slightly improved compared to yesterday but we're still working through certain things.

"For today the wind did a 180° shift so the track was very different, and you could push in certain places where you couldn't yesterday. It was very gusty as I found out at turn 13 and the rear doesn't feel particularly great with this new regulation change but we're still trying to find the sweet spot.

"I've done 60-odd laps today and Valtteri missed a lot of track time yesterday so it's not a lot compared to other tests we've had but we're trying to be as effective as we can. We have less mileage than some of the others like Red Bull but we're just trying to stick to our programme and manage the laps to try to be efficient. We're just focusing on understanding the car, there's no point in getting worried," said Hamilton.
Valtteri Bottas Fastest On Day 2
After a disappointing opening day that cost Valtteri Bottas most of his time in the car due to a gearbox issue, Bottas had a much happier time on day two, where he assumed driving responsibilities for the afternoon session, topping the classification charts with a lap of 1:30.289 while performing qualifying simulations on the C3, C4 and C5 tyre compounds.
"It was a lot better for me than yesterday, for sure. I finally managed to get some laps and some clean runs to really learn about the new car and try some things. It's always good when you learn and that's what testing is all about – the opportunity to run different things and see how the car reacts. As a driver you use that information in a race weekend so it's hugely important. If the set-up changes work or don't work, it's all valuable information.

"For sure it's windier here than we've had at a race but one of the bigger issues with the car is the rear end, it's quite snappy and unforgiving. With the new tyres, it's quite sensitive so we need to calm the car down a bit.

"(On topping the timing charts)… it's so difficult to say what that means. I can't be jumping around happy – it is only testing. As always, we are just focused on getting through our programme and maximising the learning. You never know what fuel loads people are running. Hopefully by the end of tomorrow, we will have a better idea of where we are.

"Testing is limited and a lot more compromised this year for everyone, you have less time in the car before the first race so I would be happy if we could just get through the final day tomorrow nice and clean. Today felt good and the times were pretty fast, so I just want more laps and more feeling with car," said Bottas.
Second Successful Test Day For AlphaTauri
Today marks a second successful day of running at FIA Formula 1 pre-season testing on the Bahrain International Circuit for Scuderia AlphaTauri, whose combined lap total across the two days stands at 255 (1,380.06 km).
Following last night's sandstorm, conditions remained variable and high wind speed played an important role in the day, making running particularly difficult in the morning session for Yuki Tsunoda.
Aiming to rack up important mileage during the session, ahead of the opening round here in Bahrain on 28th March, Yuki managed to complete over 300km of running – on a mixture of tyre compounds – ahead of the lunch break.
Meanwhile, Pierre Gasly headed out in the afternoon, spending the first half of the session on longer runs before putting in a strong stint on the soft tyre to finish the day in second place.
"It's been another really positive day for me, with a lot of laps done this afternoon. We managed to complete all the high-fuel running that we wanted to at the start of the session and then some performance runs towards the end, with the softer compound. I feel really good in the car, especially compared to this time last year, so it's really positive for me. There are obviously places we still need to improve upon, but I think we're in a good place with one day left of running at this test. The Honda Power Unit is working really well so far and we haven't had any reliability issues which is great – I'm excited to get it out on track for the race. With only three days of testing – split between two drivers – I knew it would be difficult but considering how many laps we've been able to complete so far I'm feeling quite comfortable with the car ahead of the Bahrain Grand Prix," said Gasly.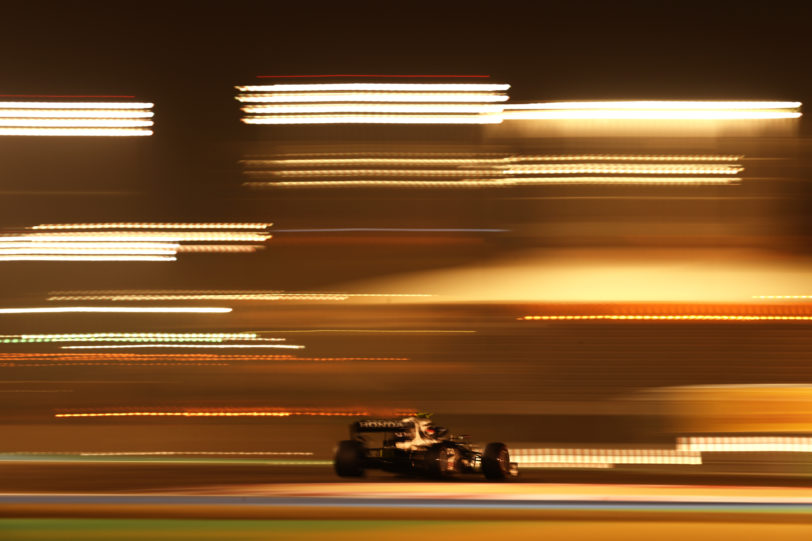 Fernando Alonso Makes Debut In A521
Alpine F1 Team continued its preparations for the 2021 FIA Formula 1 World Championship today with Fernando Alonso making his debut at the wheel of the A521 in day two of pre-season testing at the Bahrain International Circuit.
Despite high wind speeds and a lingering residue from yesterday's sandstorm, Fernando completed 128 laps to take the team's overall tally for the weekend to 257 ahead of the final day of pre-season testing tomorrow.
Fernando began his programme with an aero rake fitted to the rear of the A521, driving his first laps with the team since the post-Abu Dhabi test in December. The rest of the morning saw the Spaniard acclimatise to the challenging conditions on track, with a mix of runs using the C2 and C3 tyre compounds. Fernando stopped for the lunch break in second place on the timing sheets having completed 60 laps.
Track and weather conditions improved for the afternoon session, with Fernando embarking on some longer runs fitted with the C2 and C3 tyres. The two-time world champion continued his run plan through to the evening and surpassed a century of laps with just over an hour left of the session.
His fastest lap was recorded in the morning – a 1min 32.339secs – on a set of C2 tyres.
"We completed a lot of laps today and followed the programme that was planned so that is good, but we need to sit down now and analyse everything. The car did feel good today, but I think we still need to understand the characteristics of the new aero package a bit better. We ran with the harder compounds today and we have more running to do tomorrow, so between myself and Esteban we will aim to collect even more data and fine-tune the overall package," said Alonso.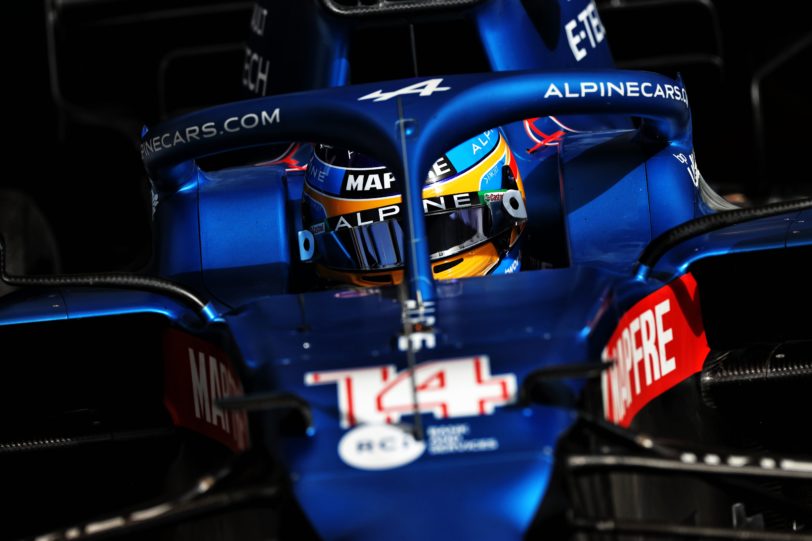 Welcome to Episode 144 of our Formula 1 podcast, Grid ...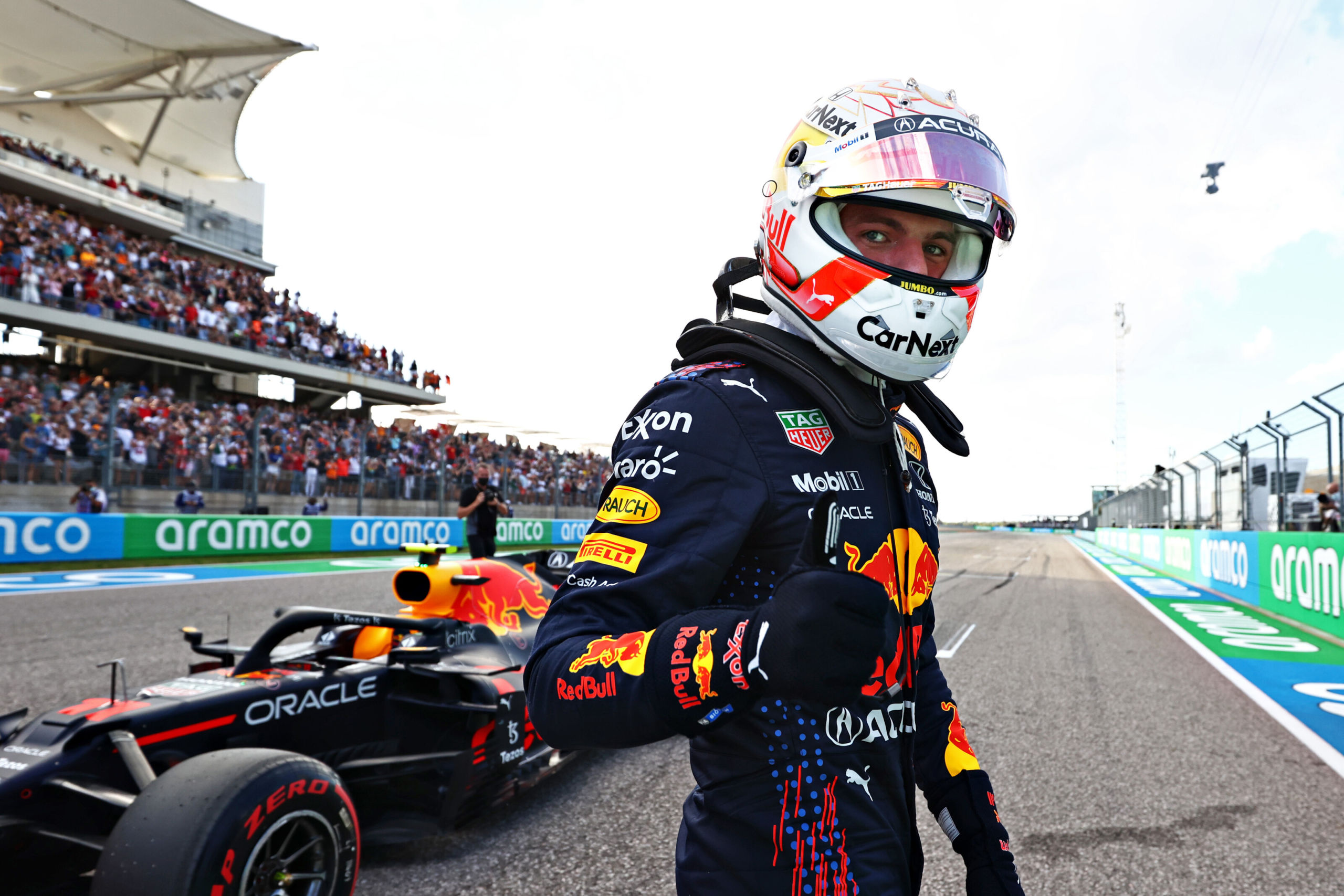 In the dying moments, Max Verstappen snatched pole position for ...