Flying Finn Valtteri Bottas found his charge halted and race compromised as blistering Pirelli's and questionable strategy saw the pole-sitter finish a disappointing third in the 70th Anniversary Grand Prix, as Mercedes were upstaged by some clever strategy and cool driving by Red Bull Racing's Max Verstappen.
Bottas Bitterly Disappointed
Bottas cut a disappointed figure at the conclusion of the race, and will have some tough questions to ask his team after he pitted 10 laps before teammate Lewis Hamilton, and was subsequently overtaken by the Brit in the closing stages.
'It's very frustrating, starting from pole and finishing third is not ideal. I think as a team we were sleeping at some point, when Max managed to get ahead of us, and my strategy was far, far from ideal, so lots to learn from today I think.
'I was trying, if there was a chance to keep up with Max. But as soon as I started to push towards the end the tyres just fell apart. Lots of blistering in the tyres today for us and it seems like Red Bull had none so they clearly had an edge over there.
'The tyre just overheats. It's basically boiling. You get holes in the tyres and then you just lose grip. Once you start to have those blisters in that particular tyre you just lose cornering grip and you go slower and slower. A disappointing day but we'll move on,' said Bottas.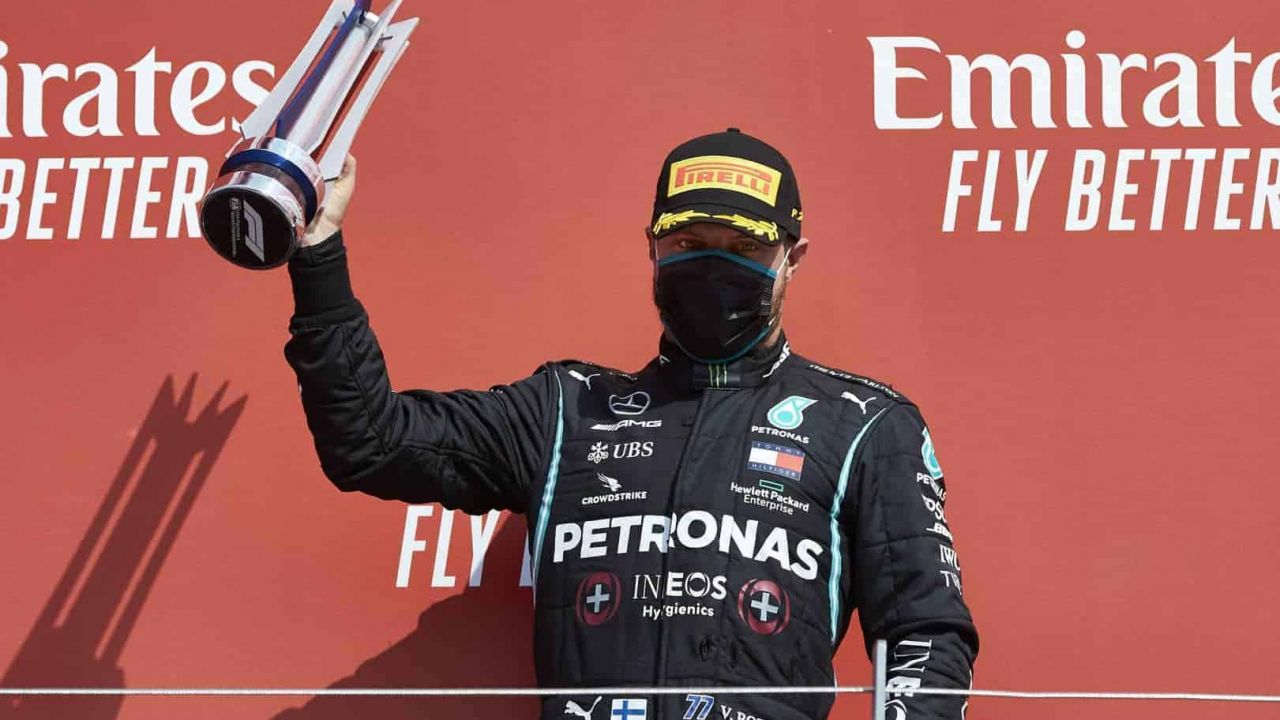 Work To Be Done Before Barcelona
With temperatures at next weeks Grand Prix in Barcelona expected to be hot, the Mercedes team have some work to do to get on top of their over-heating issues if they want to avoid a repeat performance and get back to winning ways.
While Bottas could see today's race slipping away, he's unsure what exactly happened, and will need to take stock with his team.
'There's obviously something that we need to improve compared to Red Bull.
'I saw Max's tyres at the end of the race and they looked perfect and mine and Lewis' were pretty badly blistered, so there's a difference there that, at least, I don't know yet what it is. And also we really had to manage in the high-speed corners.
'We required quite a bit of management and it seemed Max was pretty comfortable in the high speed corners. So, unknown reason for now.
'I was asking if I could go faster, because I was managing the tyres around that time. But then I just got a message that the priority is to keep the tyres in good condition, and then obviously he came out from the pits pretty much side-by-side and got me into Turn Six-Seven.
'So then I knew, OK, could be tricky, but I was hopeful there would be opportunities. But then the middle stint was quite short. We boxed and I could see Max stopping at the same time, so then, I knew yeah, it's going to be tricky.
'And towards the end, the mid-to-end of the last stint, I tried to push flat-out to create opportunities. I was maybe catching slightly but then the tyres gave up completely. So yeah, for me, definitely I should have gone long in the second stint. The last stint was way too long and that's when I lost the position to Lewis,' added Bottas.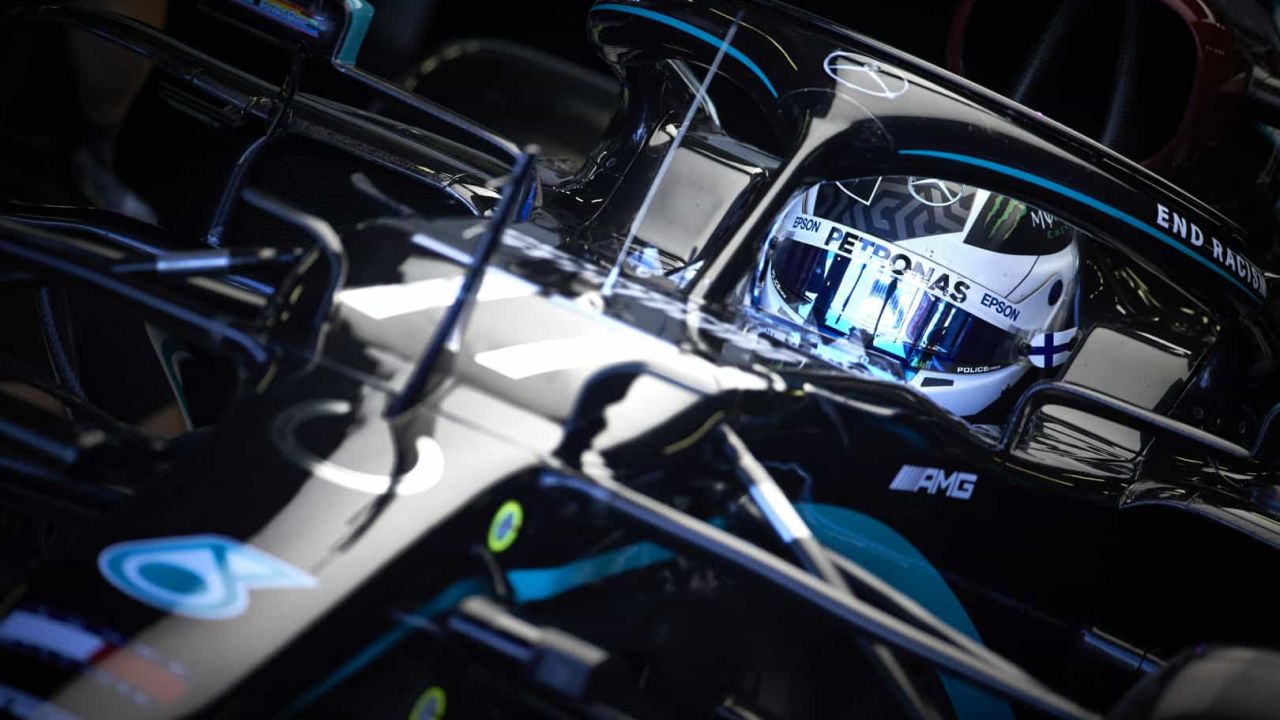 Track Temperature Made The Difference
While the jury is still out on the exact cause of the high degradation, Bottas believes the high track temperature definitely played a role, as both he and Lewis pushed at the places they knew they could, and cooled the tyres where possible.
'I think we were both managing quite a lot in the most efficient places that we think. So, yeah, from the very beginning we were managing because we knew that, for us, starting with the Medium tyre, the best thing is to go pretty long and not to leave a massive difference to Max in terms of stopping laps.
'So, yeah, even though we started to have some blistering pretty early on, we could still carry on with half-decent pace. So yes, we were managing, to be honest, all the race. At the end with the Hard tyre I was pushing a bit and then you saw what happens.
'Friday was actually feeling OK, so I think just the track temp today was the biggest difference,' concluded the Finn.
For Bottas, losing track position and more points in the battle for the Driver's Championship will be a bitter pill to swallow, but with the races coming thick and fast he has another opportunity next weekend in Barcelona to get his season back on track.
Want to save this information for later?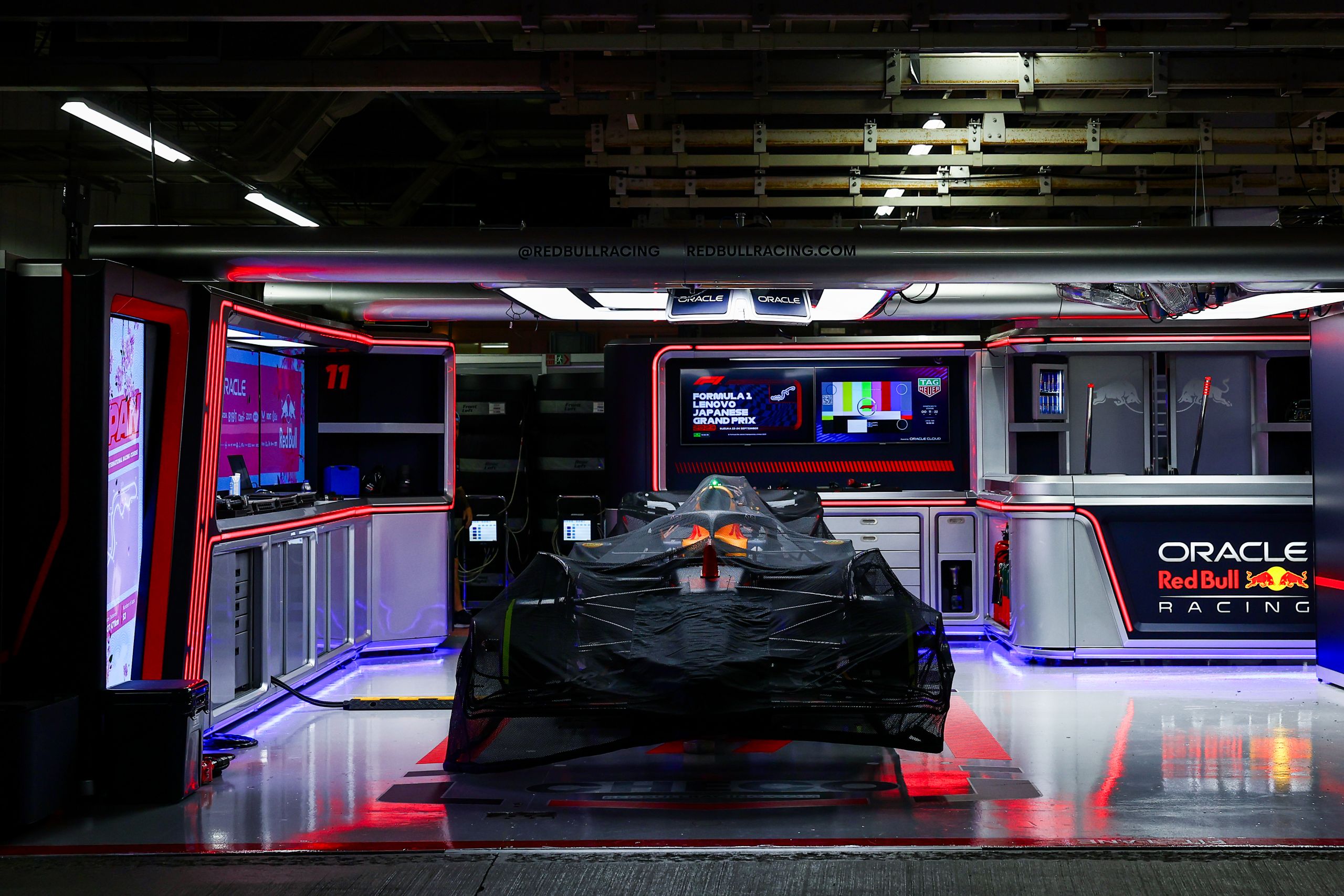 The roar of engines, the blur of speed, and the ...