Looking for the best Formula 1 podcasts of 2020 to help get you through to the start of the 2021 FORMULA 1 season?
The great news is there are still some top Formula 1 podcasts out there who are putting out regular content to help us all make it through these long iso-days.
You may recall we put together a list of the best Formula 1 podcasts of 2019 at the end of last year, so we have intentionally not included any of those F1 podcasts again, to help you keep your download list fresh.
So, what is the best Formula 1 podcast of 2020?
Let's have a look…
The Best Formula 1 Podcasts of 2020
WTF1 Podcast
The WTF1 Podcast was an excellent podcast for getting through the dog-days of paused racing earlier this year, and what we really like about this one is they did a 'That Time When' series that takes us for a drive down memory lane, such as Michael Schumacher's last win, A Nigerian prince owning an F1 team, and the time the Korean Grand Prix ended in the dark.
Check out the WTF1 Podcast on Audioboom.
Back Of The Grid
Hosted by Tom King, Chris Evans, and Stu Greenwood, Back Of The Grid recently had an excellent episode where they interviewed FORMULA 1: The Official History author Maurice Hamilton.
We also love their Prediction League too.
Catch Back Of The Grid on Podbean.
Box of Neutrals
Box of Neutrals is great for a laugh, the lads have a lot of fun together, and share some great insights and opinions in with the banter.
From their green & gold podcast art, you can tell that they're proud Aussies yet not every episode is about their mate Danny Ric, which is a nice touch, proving they are indeed neutrals…
Box of Neutrals is available on OmnyStudio.
The Parc Fermé
The Parc Fermé have over 700 podcasts to their name, and it's no wonder, as the quality of their content is always exceptional.
Aside from their usual top Formula 1 podcast content, what we're really excited about is their 'TPF Stories' series looking at the history of F1, the first being a piece on Damon Hill.
Check out The Parc Fermé on Podbean.
F1 Explained
If you've been looking for new hobbies to take up during the second-wave lockdowns and you have fallen in love with Formula 1, then F1 Explained is the best Formula 1 podcast to bring you up to speed with everything F1.
Go and binge on their back catalogue of F1 podcasts and by the time Covid-19 is in the rear-view mirror, you'll be ready to go for 2021 and beyond.
F1 Explained is on iTunes, Spotify, and Google.
Missed Apex Podcast
Somehow I missed the apex of quality research when I put my best Formula 1 podcasts of 2019 list together, as I foolishly left out the Missed Apex Podcast.
Spanners and Matt Trumpet always get the blend of irreverence, humour, and news spot on, and their June 1 episode with former team boss Matthew Carter was a pearler.
Luckily the good folks in the F1Technical sub-reddit helped get us back on track.
Grip Strip Podcast
We came across Grip Strip Podcast during lockdown, and really dug it. Philip and Josh are from the US and they don't just cover F1, they do all motorsport, and provide some great content on Nascar too if that's your thing.
We liked their podcast so much we invited Philip onto Grid Talk, where he has become one of our valued panelists!
Check out Grip Strip Podcast on iTunes.
Formula 1 Grid Talk
Ok, so we said we wouldn't have any podcasts from our 2019 list on our Best Formula 1 Podcasts of 2020 list, but come on, did you really expect us not to give ourselves a cheeky little plug here too?
We're now putting ut three episodes every race weekend, a race preview, qualifying analysis, and race review. So make sure you subscribe on your favourite podcast player.
Some of our most popular episodes this year have been:
So there you have it, our list of the best Formula 1 podcasts of 2020!
Have we missed your favourite off the list? If we have, let us know, we'll check it out and if we like it, we'll add it in.
Welcome to Episode 144 of our Formula 1 podcast, Grid ...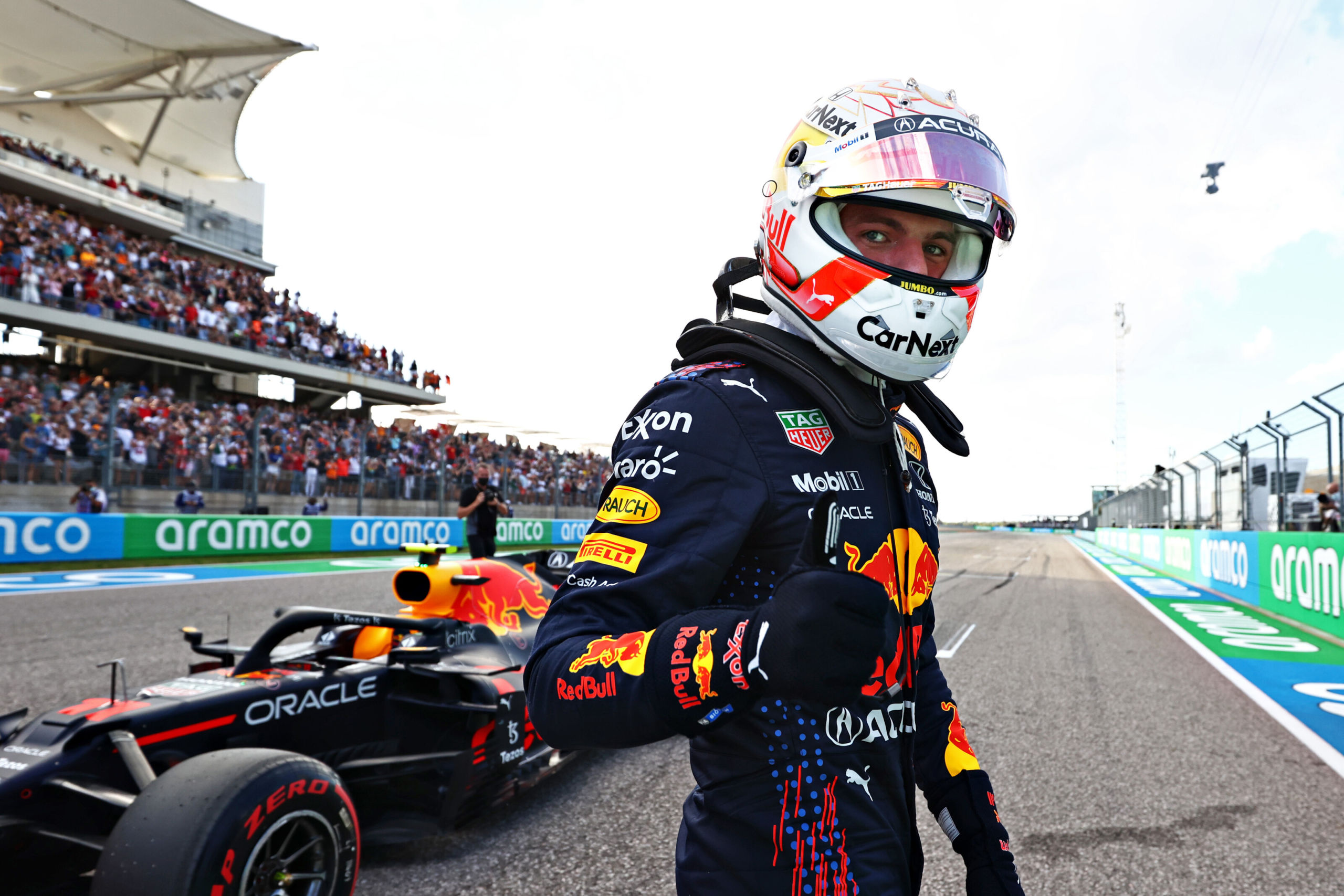 In the dying moments, Max Verstappen snatched pole position for ...