After starting slowly at Red Bull Racing, Sergio Perez has roared into life with a win at the FORMULA 1 AZERBAIJAN GRAND PRIX 2021and followed the brief set out for him by the team when he signed – be there to pick up the pieces when things don't go well for Max Verstappen. 
Sergio Perez Delighted With Maiden Red Bull Win
After taking his first win for his new team, a clearly elated Sergio Perez was bursting with confidence as he looks ahead.
'I'm so happy for today. The race, normally Baku is pretty crazy. First of all, I have to say I'm very sorry for Max, because he did a tremendous race and deserved to win, and it would have been incredible to get the one-two for the team. But in the end it is a fantastic day for us. We were close to retire the car but luckily we managed to finish the race. It was quite difficult all the way to the end.
'He [Hamilton] had strong pace throughout the race. I think we had a bit of a slow stop as well, so the overcut came a bit closer to him but he just pushed me from lap one onwards. I had the pressure from him pretty much since the beginning. Then at the restart, I had a poor start, so he was alongside me but I was like "I'm not going to miss it" you know. I braked as late as I possible could and he did the same but it didn't work for him. At least it is a good day for the team.
'This is definitely a strong boost of confidence for myself and the team.
'It certainly feels that I've made good progress, not just this weekend, also in Monaco, every weekend the understanding grows and after each weekend we do a very deep analysis, we do a lot of work back in the factory to try to figure out what we can do better as a team. But yes, certainly I think we are getting there, we are improving and I see no reason why going to a different track we cannot be able to have a similar kind of performance. So yeah, definitely my confidence is growing, the understanding with the team is getting there so yeah, I mean it's only race number six of the season, there's still plenty to go but it's important to keep this momentum and to keep improving, race after race.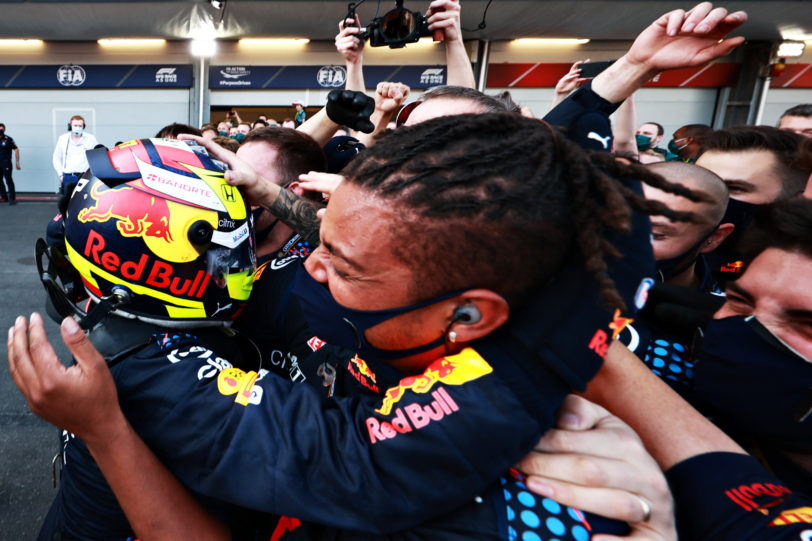 Perez Grateful For Patience Shown
After making a slower start to the season than both he and his team would have liked, Perez was quick to shower praise on his team who have worked so hard and stayed patient as he adjusted to his new surroundings.
'I want to start by saying big thanks to all my team. They have given me a massive opportunity. We didn't have the start of the season we were hoping for. I found my adaptation harder than expected but we have been working extremely hard since day one with the engineers back at the factory and yeah, finally we got a very good result for the team. We have been showing flashes of speed here and there. But I think this weekend everything was looking great until Q3 run one when we got it wrong. But we didn't let ourselves [get] down. We looked forward and we had a tremendous race, so yeah, I'm extremely pleased with the result today. This definitely gives a big boost of confidence to myself and also to my team, to my side of the garage. We have such a rollercoaster through the seasons, it's important to enjoy these moments.
'Getting your first win in Formula 1 is something unbelievable but getting a first win with a new family, with a new team, I feel like it gets you together more. Sharing these moments together is something extremely special. We live for these moments and we are all here to enjoy those Sundays so yeah, it is extremely special. I don't have that many wins in my career but they all have been very special and today, I have to say the race throughout was flat out and very stressful mentally.
Red Flag Incident
With his teammate crashing out just ahead of him due to a tyre failure, one could have forgiven Perez for being apprehensive about re-starting the race. However, the race-winner had every confidence in his team and his own ability to finish the job.
'At that point of the race, of the red flag, the information that we get is very limited so you don't want to go into much detail because anyway you're putting on a new set of tyres at that red flag, so I think it's something that we have to investigate and see because the speeds and getting a failure there it's something pretty extreme. Luckily nothing happened today but it's something that has to be reviewed and make sure that we understand what's going on.
Yeah, [with restarts] as long as we keep the consistency. In Imola we didn't do it, we didn't have the standing start but I think it was a bit unfair with the rain there, the right-hand side of the track was damp. As long as we keep it consistent, going forward, it certainly helps the fans to be sticking to the TV. I think they have the most enjoyable two laps of the race, you know? And they certainly made it very hard for me,' concluded Perez.
Want to save this information for later?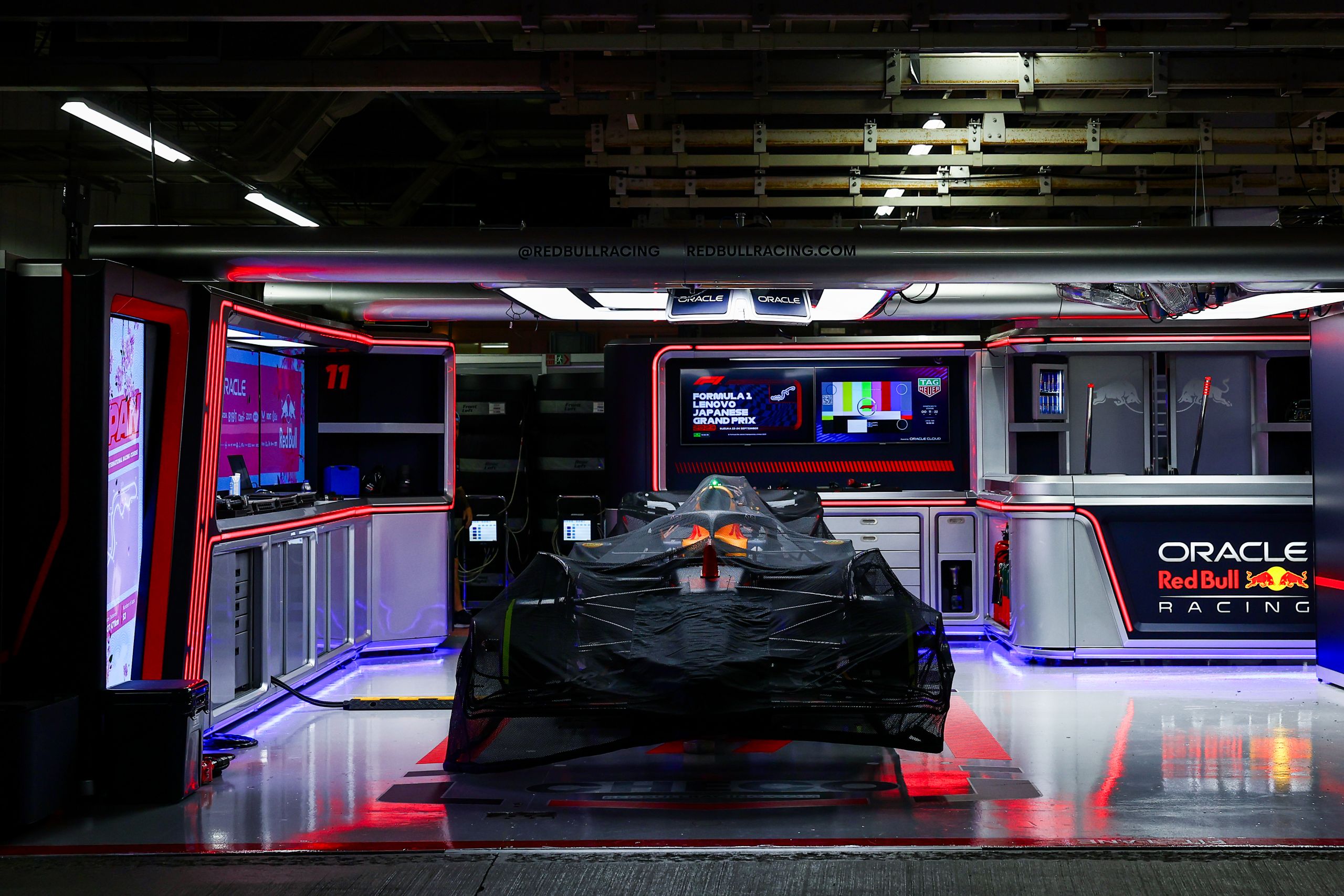 The roar of engines, the blur of speed, and the ...