Some would call him a decent driver. Others, who have cared to observe him closely, would reckon he's daring and passionate. To many, he would seem a complete team man, a driver who wouldn't bend the team to suit his own purpose but would rather ignore a few painful hits on his own race outcomes only so he can come to the rescue or aid of his co driver. But there would be none, absolutely none, who would disregard the man famously described as Mexico's Tom Cruise- Sergio Perez.
The same Sergio Perez, who ran the risk of running winless in nearly a decade of running in Formula 1's top flight, came and did the unthinkable- if not the unbelievable- at Bahrain last year. A race that seemingly belonged, and from the onset of the end of qualifying, to either of the two Mercedes drivers ended up being Sergio Perez' pet!
Such has been the racing journey of one of F1's most admired- if not necessarily hailed- drivers that Perez ends up making news when one least expects him to.
The last minute savior. The student who aces the out of syllabi question. The lad who saves the day. The friend whom you can bank upon. The issue resolver, crisis handler, the carver of amazing F1 laps that are underlined by bespoke craftsmanship if not necessarily rabid pace!
There are many ways to describe the driver we all categorically reserve praise for but undermine in front of our obsessive love for the others who belong to the glitz and glamour. Is that not true?
In a sport where either among Hamilton or Verstappen make headlines- and regularly so- Sergio Perez is the neutralizer, ever the driver who comes and reminds us, humbly so, and with his quiet sincerity that the race is not always about the frontrunning duo.
That there are others too, who rest the power to define the contest in their own way.
At Mexico, there were clear team orders to not race Max, so he didn't. Yet, Sergio Perez did as good as garnering a fighting third. In so doing, while the win belonged to his teammate, the "Ole Ol, we love him," bylines were captured by the former Force India driver.
In a decade-long journey, where he's fought drivers and also turnstiles, witnessed teams' low budgets that remind us of what bootstrap start ups of today engage with, where he changed teams, and saw some lose mojo- the Sergio Perez legend is glowing.
It's intact. Much like the unwavering focus of a monk who won't open eyes until the meditation is over. Until the end goal is achieved.
Last year, he could score only 125 points. This year, he's already on 190 with two races to go. For a driver who, for a while in 2020-end, had no idea about what might 2021 bring, Perez has taken a giant leap.
On pure race pace, there may be circuits where he could find himself to be half a second behind the massive draw of the current firmament of F1, Max Verstappen.
But if he does come into his own, beckoning just the kind of support from Horner & company that so easily flows Max' way, there's little doubt that Sergio Perez can be a serious challenger.
His belligerent pace on the straights at Baku's street circuit, earlier this year, saw the Red Bull driver hang on to a brave podium at the close. Max suffered a tire damage and spun out toward the fag end of the contest, race-retiring in the end.
At the recent Qatar GP, he nearly fetched another podium, a Q3 that he somehow missed out on. Previously, he garnered what could've been this year's most undersung moment of: a hat-trick of podiums, one each at Turkey, USA and Mexico! They would go uncelebrated, if not unnoticed.
That we don't celebrate the likes of Sergio Perez enough is down to some strange treatment we've grown accustomed of giving F1's drivers of substance and guile, the nice guys who get the job done but don't give us the gossipy moments.
Blokes who don't make a big deal out of their own successes. For much of their focus remains to uphold the goal of their respective teams.
The Bottas'. The Gasly's. The Ocon's. Right?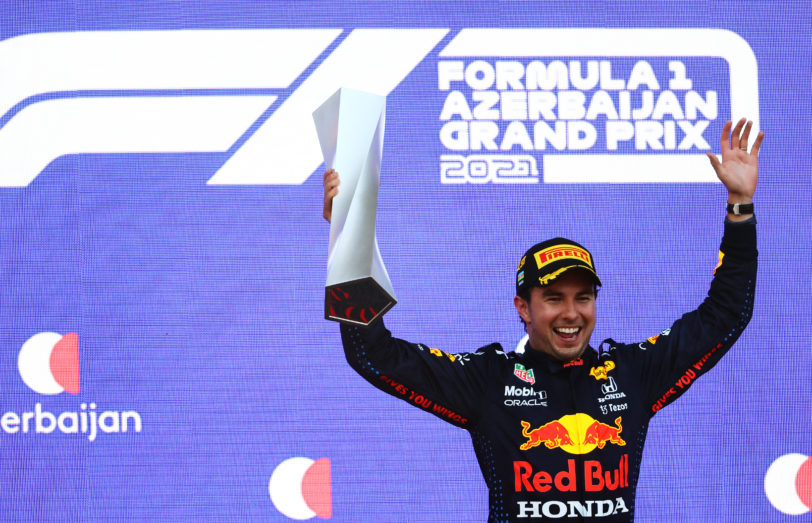 Nonetheless, this is how life is. This may not change anytime soon. But what's certain is that the brave man who outperforms expectations nearly each time he ventures out there to straddle willingly between life and death, one fast corner after another, will keep rising to the fore for the need of his team.
Some things don't change ever!
Meanwhile, the following is what Sergio Perez exclaimed with regards to his recent race performance in the aftermath of the 2021 Qatar Grand Prix:
"When we saw what happened to the other cars, we were a bit concerned by that," he admitted. Played it safe, in the end, we left some points in the table, but we managed to minimise the loss. What happened to Valtteri put a thought on our heads. At the end of the day, fourth is better than nothing. It's a lot we are losing or fighting for. I'm a team player, of course as a driver you want to be on the podium, but the championship is what matters," concluded Checo.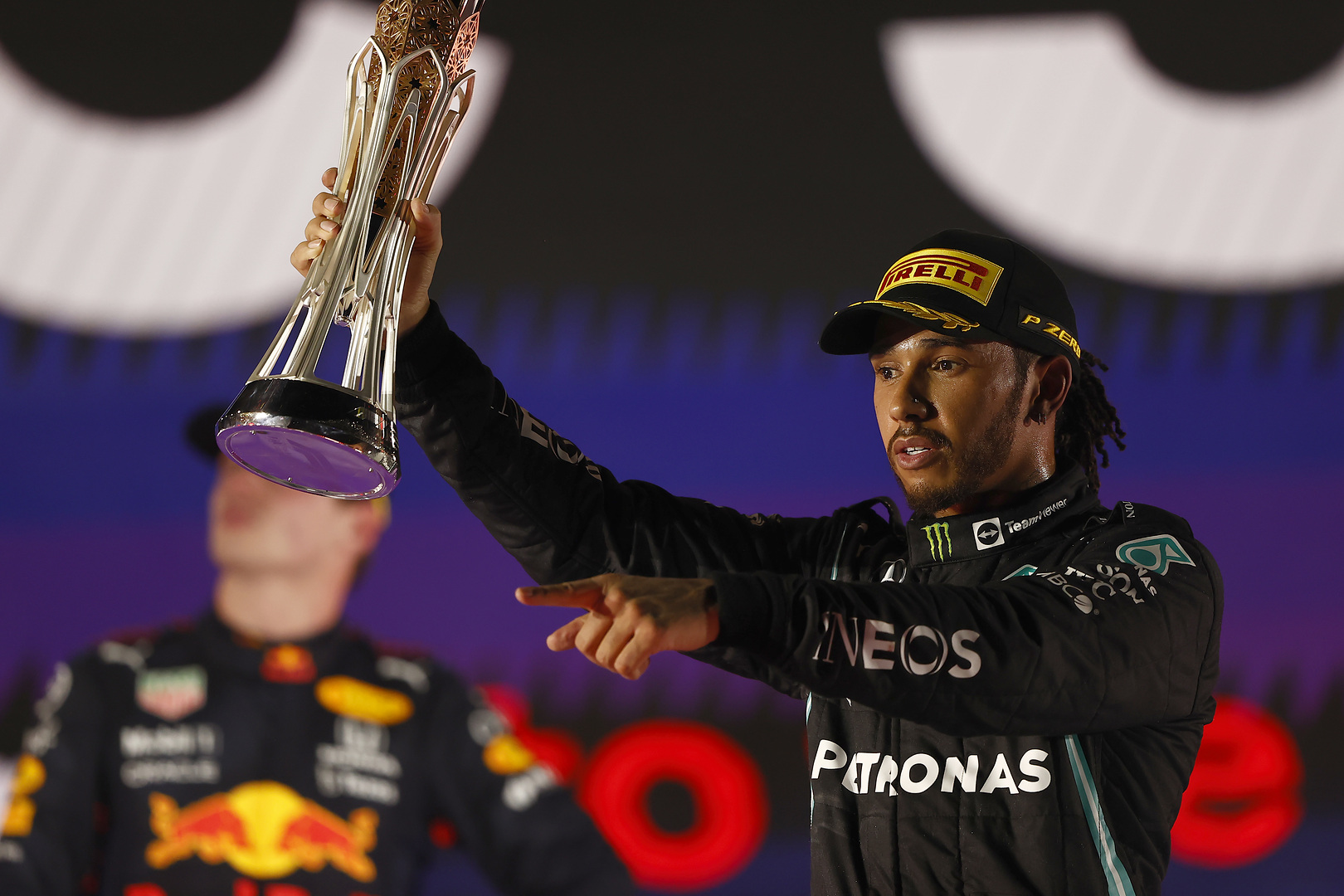 Lewis Hamilton took victory in Jeddah, and put in the ...