Is it a result of consistency? It could well be. Remember the P4 at Portugal followed by the P5 at Spain, which was followed by another P4 at Monaco; a string of consecutive top-five finishes that were immediately followed by a win at Baku and then, one race later, a podium given his P3 at France? Sergio Perez has been a solid top five position gatherer for Red Bull in a year where the front line show has been dominated by the Hamilton versus Verstappen show.
Or could it be that where Max Verstappen shows the ferocity of competition, Sergio Perez displays the calmness, rendering a fine balance to the fire and ice pairing at Red Bull?
What could also be is the fact that wherever Verstappen has faltered, think Silverstone, albeit for no fault of his own, Sergio Perez has kept up the fight for the Christian Horner-led team.
But regardless of the 'what might' or the what might not, truth is, in his maiden year at the high pressure seat at Red Bull, the famous Mexican driver has done more than just cope well with the challenge; he's earned a race win, collected podiums and defied the likes of Leclerc and Bottas a front-row seat.
Where Max Verstappen has defied Hamilton and challenged no other than the best driver on the grid, Sergio Perez has risen to the challenge of competing alongside one of the fastest drivers on the current grid as also someone much younger than him to ensure Red Bull remain in the hunt.
All of that has augured well, you'd think, with the decision makers and those who call the shots at Red Bull, hence resulting in a fine 2022 drive for the 31-year-old driver.
At that point in his career, where you'd want him to be assured of a comfortable drive instead of being a subject of punters in the driver market which oscillates with changing vagaries of time, Sergio Perez seems at home at Red Bull.
It's not only indicated by Perez being stationed on fourth on the 2021 Driver Standings, where he's neck and toe with Bottas, the Finn on P4, with a four-point lead; it's also understood by the fact that the Mexican has adopted well to a car that's a raging bull at the end of the day. And therefore, requires nothing less than supreme reflexes and great handling abilities, all of which have come to the fore for the talented former Racing Point driver who could have been where Vettel is today.
Sergio Perez Delighted With Extension
For Perez, moving into the new era of F1 with Red Bull is a dream scenario.
"I'm really happy to be continuing with a great team like Red Bull into the new era of Formula One and it's a great opportunity for me. Everyone starts from zero next year with the new regulations, so my only goal is to go all the way to the top with Red Bull. It always takes time to get on top of everything when you join a new team but things have worked well this season and I really enjoy being a part of the Red Bull family. We've been working hard to deliver results so it's great to see the Team have faith in me for the future. We have so much more to achieve together and we still have a great challenge on our hands this season so I really hope we can finish the year on a high and carry that momentum into 2022. I want to thank all my supporters around the world and especially those in Mexico. From my sponsors to my fans, they have been so enthusiastic since I joined Red Bull so I really hope we can reward them by reaching the top and winning the title," said Perez.
Red Bull On Sergio Perez Decision
That being said, Sergio Perez has also found respect for his efforts from the standpoint of his team who had the following to say in regards to the driver often described as Mexico's Tom Cruise:
"Checo is a highly respected Team member and his experience and race-craft are invaluable as we fight for the Constructors' Championship," shared the Red Bull boss Christian Horner. He'd further add, "His integration into the wider Team has been seamless and we have been impressed by his performances during the first half of the season which demonstrate what he's capable of in our car. Next year we move into a new era of Formula 1 with completely revised regulations and cars, and with over 200 races and a decade of experience under his belt, Checo will play an integral role in helping the Team navigate this transition and maximise the RB18."
That being said, with his future decided and there being no further pressure, in an ideal scenario, what Perez and his fans would now want would be a great drive at the soon-to-begin 2021 Belgian GP.
Can that happen? What do you have for us on Sunday, Checo?
Want to save this information for later?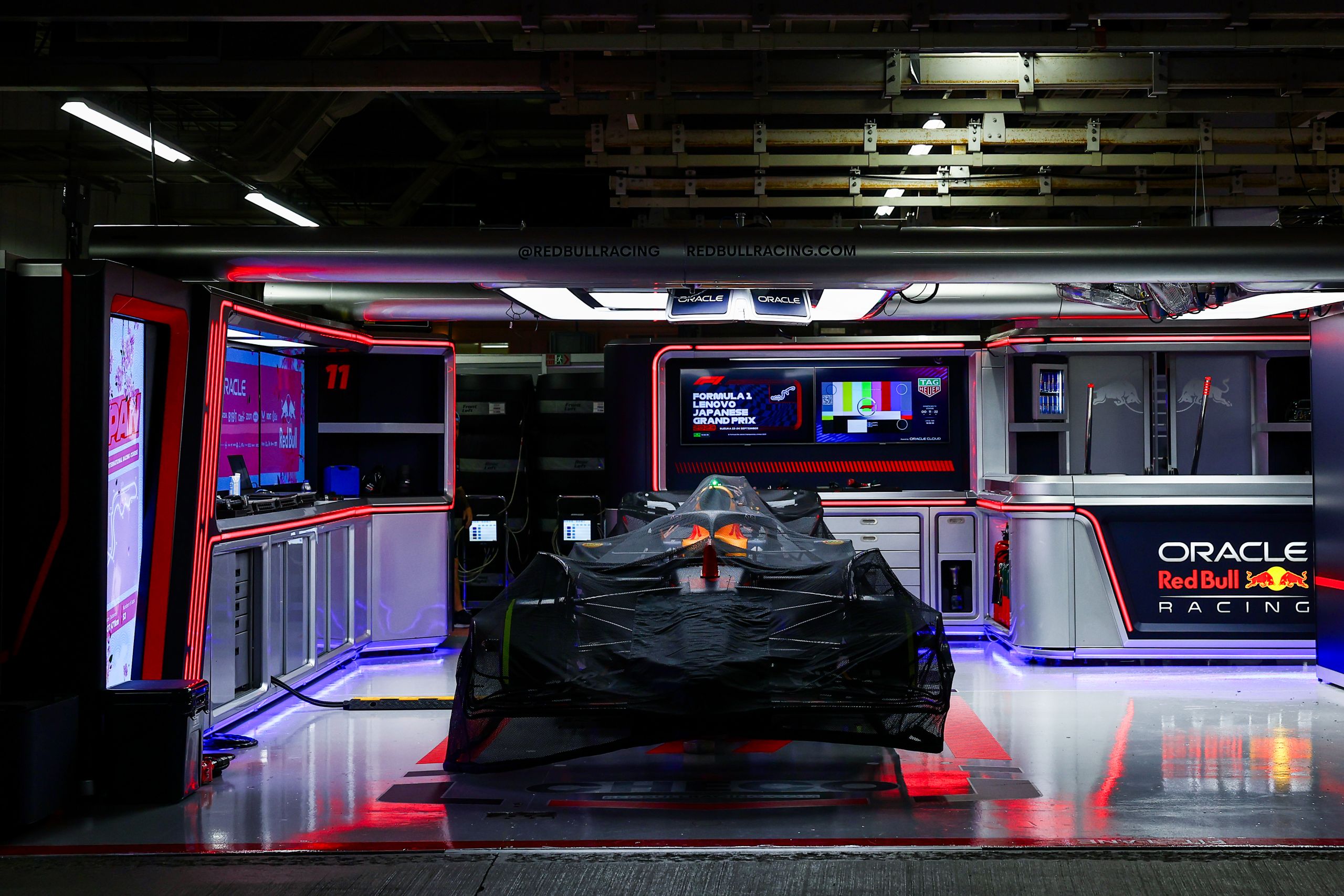 The roar of engines, the blur of speed, and the ...