You are a legend in Formula 1 when you win many races and with it, a driver's championship. You are a great legend of this sport when you win multiple titles and remain relevant in people's minds. But you are Sir Frank Williams when you end up creating a racing culture called Williams without actually ever participating in Formula 1 in the first place.
And if you do that, you are someone who continues to live in people's minds and hearts. Not everyone's cup of tea. So when Sir Frank Williams created Williams racing, he didn't just create a modern Formula 1 racing team; he created a launchpad standing on which several promising journeys took flight ultimately becoming widely-regarded milestones.
So as news strikes hard about Sir Frank Williams' passing, thoughts go out to extend wide regard and unflinching respect to a a man who endeavoured, persevered and ultimately succeeded in making more than a racing team.
For Williams Racing, as it is today, as it was in the peak of the nineties and the early sixties, is an institution of Formula 1, much like Ferrari, right up there with McLaren. It's clearly not just a Formula 1 team.
At 79, Sir Frank Williams may not have been any more connected to the sport in which he created his own niche- that of a straight talking, always encouraging man with an avuncular presence. But he was, until his last day in the paddock, a few years ago, before the huge corporate takeover by Dorilton Capital, very much a figure mired in all things F1.
Just who would, even for a harmless PR stint go in a fast charging Mercedes AMG seated next to Sir Lewis Hamilton with his doting daughter saying, "It's dad's only attempt you to convince you to join Williams?"
Just how many racing enthusiasts, who never even participated in a single F1 race end up managing to transform an ambitious team into a culture of distinguished Grand Prix racing? A team to which a quartet of massively regarded drivers – whether Prost, Mansel, Hill, and Rosberg- still feel connected!
When you look back at all that Sir Frank Williams achieved in motorsport's top flight by virtue of his welcoming racing establishment, you instantly think of the many careers he helped find their meaning.
Even the not-so-successful journeys, full of potential but lacking an F1 title, are considered an adjective and synonym of the Williams family to this day, several years after their retirement. Think Ralf Schumacher. Remember the often underrated Rubens?
And therefore in so doing, it's only fair to say that the uncomplicated, very earnest English treasure that Sir Frank Williams was and will always be shall always be remembered, by default.
A man who, despite being the team boss or team principal never conducted himself as one and felt the successes and agonies of his racers as being his own give us an indication of a fact rather undersung in F1. Ask Damon Hill, seek the insights from Prost!
Can we even imagine, for instance, the life of the very gifted Mansell in the absence of the Williams F1 car? All of this brings to a question.
Could it be that the loss of Sir Frank Williams means that in the PR-regimented, media-afflicted, "do-the-big-talk" world of Grand Prix racing, Formula 1 has truly lost a grandfatherly figure?
The man who stayed closely connected to the world of Formula 2 and Formula 3 and helped navigate an exciting career of Piers Courage, a close friend, former British racer with a nickname that perhaps perfectly echoes the life of Sir Frank Williams himself.
Here's what the official statement from the Williams Racing team had to say as it brought out the news of Sir Frank Williams' passing:
"After being admitted into hospital on Friday, Sir Frank, passed away peacefully this morning surrounded by his family. Today we pay tribute to our much loved and inspirational figurehead. Frank will be sorely missed. We request that all friends and colleagues respect the Williams family's wishes for privacy at this time."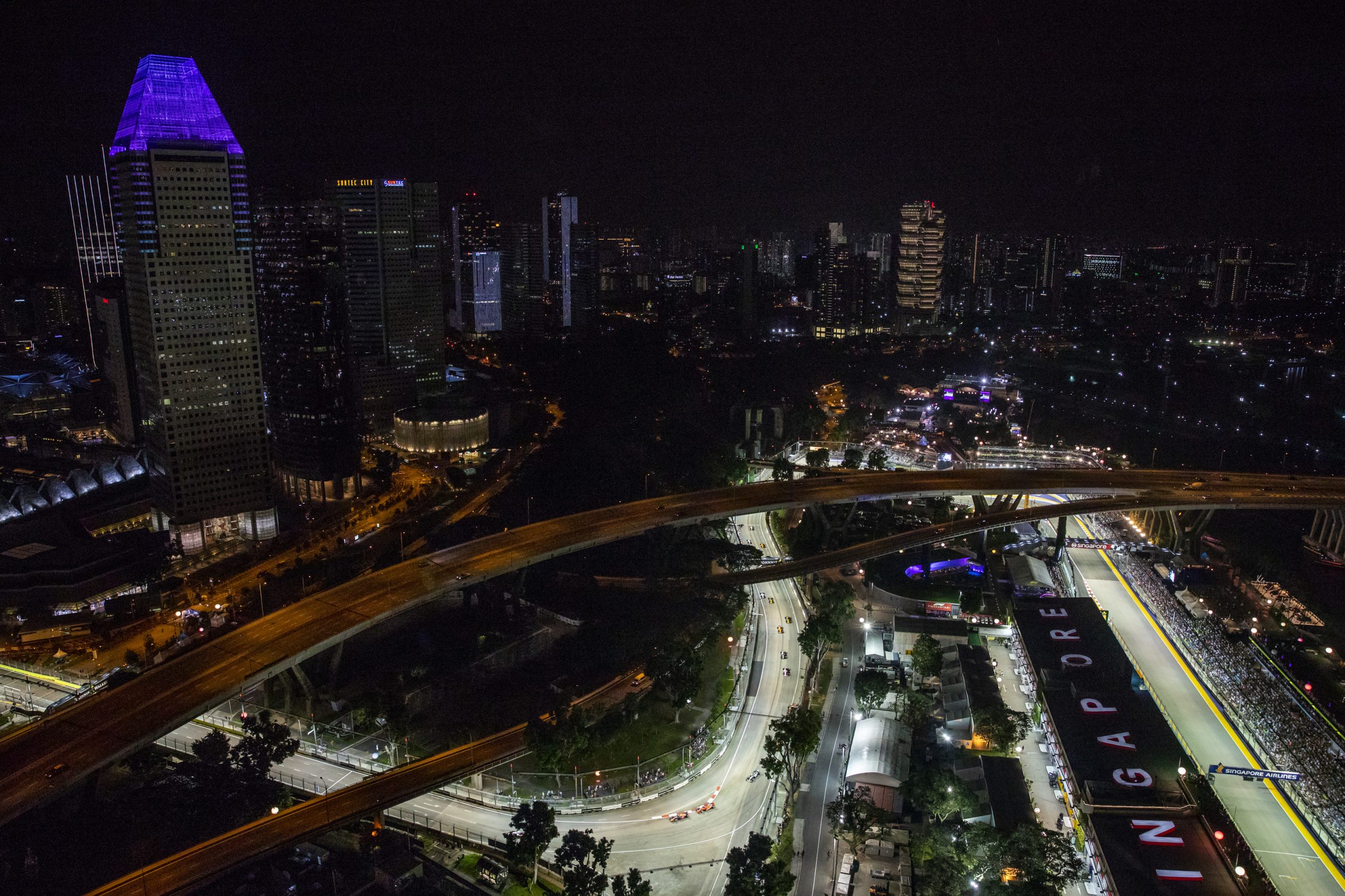 Formula 1 has today announced that the Formula 1 Singapore ...