Red Bull- the only team on the current grid alongside Ferrari and Mercedes to have had four consecutive Constructor championships. And Red Bull, the only team right now in the ongoing season to have truly stood up to face Mercedes' dauntless challenge. Also, Red Bull, the team that may not actually go for a driver change in the 2022 season, the year where big changes including aerodynamic functioning of cars, will hopefully make Formula 1 a level playing field.
That being said, Red Bull, who aren't even leading the current championship, with archrivals Mercedes and Lewis Hamilton holding the Constructor and Driver championships, respectively, have more wins than the Black Arrows.
So how's that? With wins at Azerbaijan- Sergio Perez' first- along with Max Verstappen's wins at both rounds at Austria, Emilia Romagna, France, and Monaco, Red Bull have won 6 in eleven Formula 1 races so far.
What's interesting is that the main title threat to Formula 1's king, Sir Lewis Hamilton, is someone who began with a second but would go on to cop up not one but 2 DNFs this season, though for little fault of his own. Still, with the kind of form Max Verstappen is in before a string of retirements stemming from accidents caused a disarray into his clinical 2021 journey, it would be a fool's errant to take the Milton Keynes outfit lightly.
Moreover, with Perez, keen to consolidate his position in his maiden F1 season with Horner's outfit, having ruled the roost at Baku, it makes little sense to tamper the settled affairs in the one of Formula 1's most enduring outfits.
Yet, there seem to flow questions from all ends that seem to be flirting with the idea that what if the team were to change its pairing in the 2022 F1 season?
And if, supposedly so, that was to happen, what would that lead to? Max Verstappen, who you wouldn't want to be anywhere else save Red Bull, will be paired alongside whom?
In fact, is there any plausible reason behind why Horner and Marko would want to diffuse the energy that the dynamic duo have created in a team that's again returned to consistent winning ways?
So what does the famous English team, powered by a Honda engine, have to say on the matter?
In fact, what does Christian Horner, a team principal questioned like no other in the light of recent events, surrounding the team's protest over Hamilton's Silverstone penalty, have to say on the said matter?
"Our view has always been to give youth the chance and I think Red Bull, more than any other team, has done that. But occasionally, you need to step out of the programme. I think it was a brave decision to do that, but I think it was the right decision. The dynamic in the team is working well. Pierre is doing a fantastic job at AlphaTauri, and is still very much a Red Bull racing driver, so we're in a good place," concluded the Englishman.
But that said, the important thing that sort of affirms the notion that Red Bull may not want to change the team dynamics anytime in the imminent future could be gauged from what Horner had to note on Perez's winning run at Azerbaijan:
"I think Sergio has delivered the role that we've been hoping for. You saw that in Baku when he picked up a victory on the day that he was able to put Lewis under pressure!"
All of the above surely means that the team does not look hassled one bit to make room for change, which could also lead to an adverse affect in the course of the future where the team dynamics between Max and Sergio stands. What's your reading of this?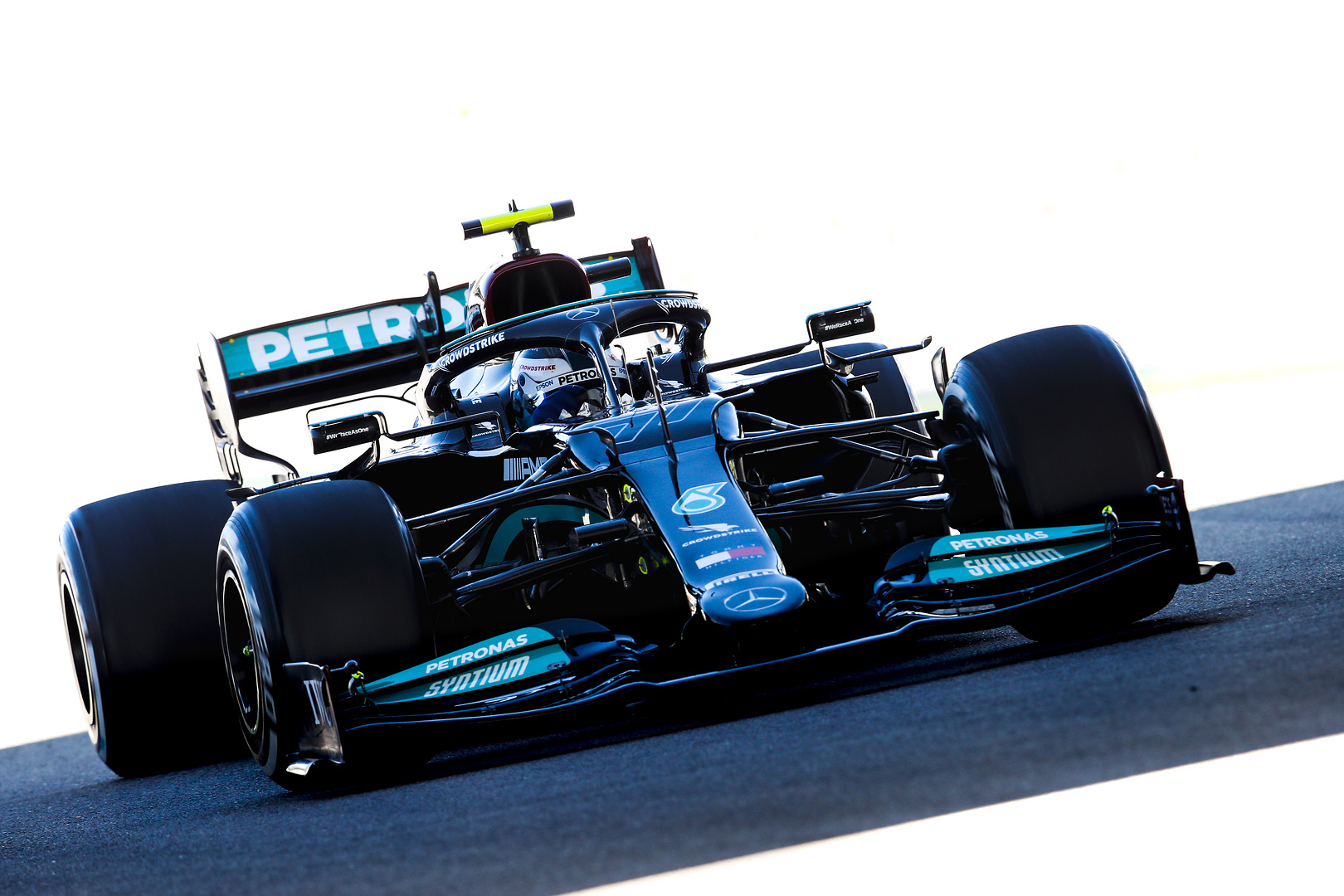 It was a strong Friday showing for the Mercedes-AMG Petronas ...