Here's to a man who'd be a king, someday, won't you, Mr. George Russell?
Have we actually become a part of or a direct contributor to such an insular fan culture that barring the top two in an F1 race or, let's say, the race winner, we refuse to acknowledge the performance of the others? You know, those unlucky ones who, despite putting up a great show, hardly make the big headlines for they so often belong to the Grand Prix winner and him alone!
The number 2 is also a winner in some way
While the world does love a winner, and it should, it's not that those who do not come up trumps in a contest have performed any less or poorly. Random logic? Emotional statement? Cliches be darned, Formula 1 isn't just about Max Verstappen, the bold and brilliant defending world champion. Nor is, the sport in any way only indebted to the greatness of Sir Lewis Hamilton, an extraordinary racer with a massive record against his name.
F1 does very much belong to the likes of avid newcomers like Yuki Tsunoda, Nicholas Latifi, who's truly yet to turn heads, the impressive Nyck de Vries, point scorer in his maiden Grand Prix, Lando Norris, clearly one of the better things to look forward in the sport's future and last, but not the least, drivers like George Russell.
George Russell in 2021 was no slouch
If the 2021 performances were any indication of his skill, then the podium grabber at Spa Francorchamps proved through drives like Hungary (that very year) that the sport belongs to those who persist. And that it is not only a product of the daring drives of a Verstappen or Hamilton alone, two of the most famous and inspiring drivers of the current grid.
This year, which happens to be his first for Mercedes, George Russell's already transformed the confidence people had in him into a rewarding experience.
Fresh off a famous and well-deserved podium at Ferrari-land, in the end, it took a Mercedes to prove that Monza didn't only belong to the twin Ferraris. George Russell also proved that amid the slightly overbearing and over sung praises that only take into consideration a Red Bull or a Ferrari, there are those like him that don't mind going unsung for as long as they are contributing to the team's cause.
Seven in ten fans- and would you even blame them- talk or think of only Sir Lewis Hamilton where it comes to Mercedes. One supposes, how can that not be the case when at the back of the 2020 World champion's drives, the team attained astronomical fame?
But is praising only one driver whilst occasionally reserving salutation for the other in the (same) team any good? In fact, is that even fair, especially when a newcomer to Mercedes outscores its redoubtable multiple world champion?
Surely, to say that George Russell has "schooled" Sir Lewis Hamilton would be a fool's errand or a theory about as bogus as saying Kimi wants to talk to the media sporting a broad smile.
George Russell is carrying on with the job unfazed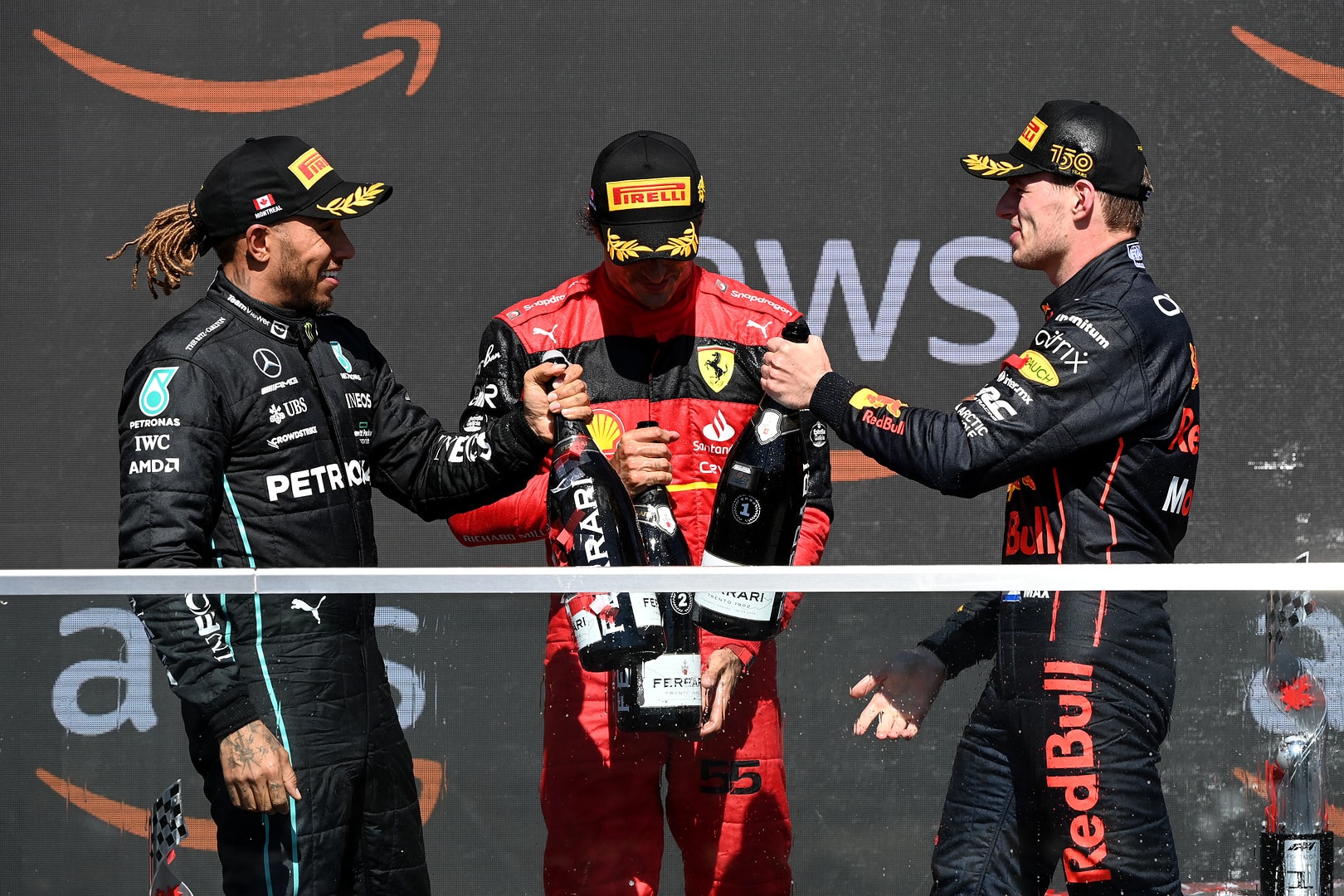 But it's a bit absurd that George Russell, who's not only outperformed Hamilton, but even the driver in one of the blazingly fast cars this season, Carlos Sainz of Ferrari, is being under represented in mainstream F1 media.
This is when Russell not only finished ahead of both these drivers but has scored more points than these two after sixteen Grands Prix this year.
Lest it is forgotten, George Russell, P4 is on 203 points, which is 35 more than Sir Lewis Hamilton's tally (168).
In so doing, the 24-year-old has proven much like Hamilton, when he found a way to beat the perpetually loathsome porpoising problems, that he took can bag podiums with great efficiency and speed.
So far, of the duo, it is Russell who's scored more podiums for Mercedes, if only being ahead of the Stevenage-born icon by just a solitary podium (LH44 has six podiums against his name).
Yet, even as Hamilton's yet to even win a race, most headlines belong to him, only on this occasion, how he's struggled to come to terms with Mercedes or the fact that Red Bull are unbeatable. Not that Lewis has to be blamed for this; hey, he didn't put a gun to the F1 journos or journals to cover him.
The F1 content world obsesses just about the P1, P2
But the dominant trend in this industry where content often means "Memes" not "Opinion pieces" sided with a rather strange sight at the conclusion of the Italian Grand Prix of 2022.
Even as George Russell scored a valiant P3, and was ahead of Sir Hamilton, it was the latter who generated more news content, with the common chatter all thanks to a safety car plagued GP ending bringing back the clocks to the 2021 Abu Dhabi GP drama.
Not that George complained. Not that George would ever; he's the sort of bloke who likes to carry on and do his job. This is what he's done unfailingly and this is what he can be expected to do in what lies ahead.
But what about our great sports journalists, the publishing houses and the social media-obsessed fanboys?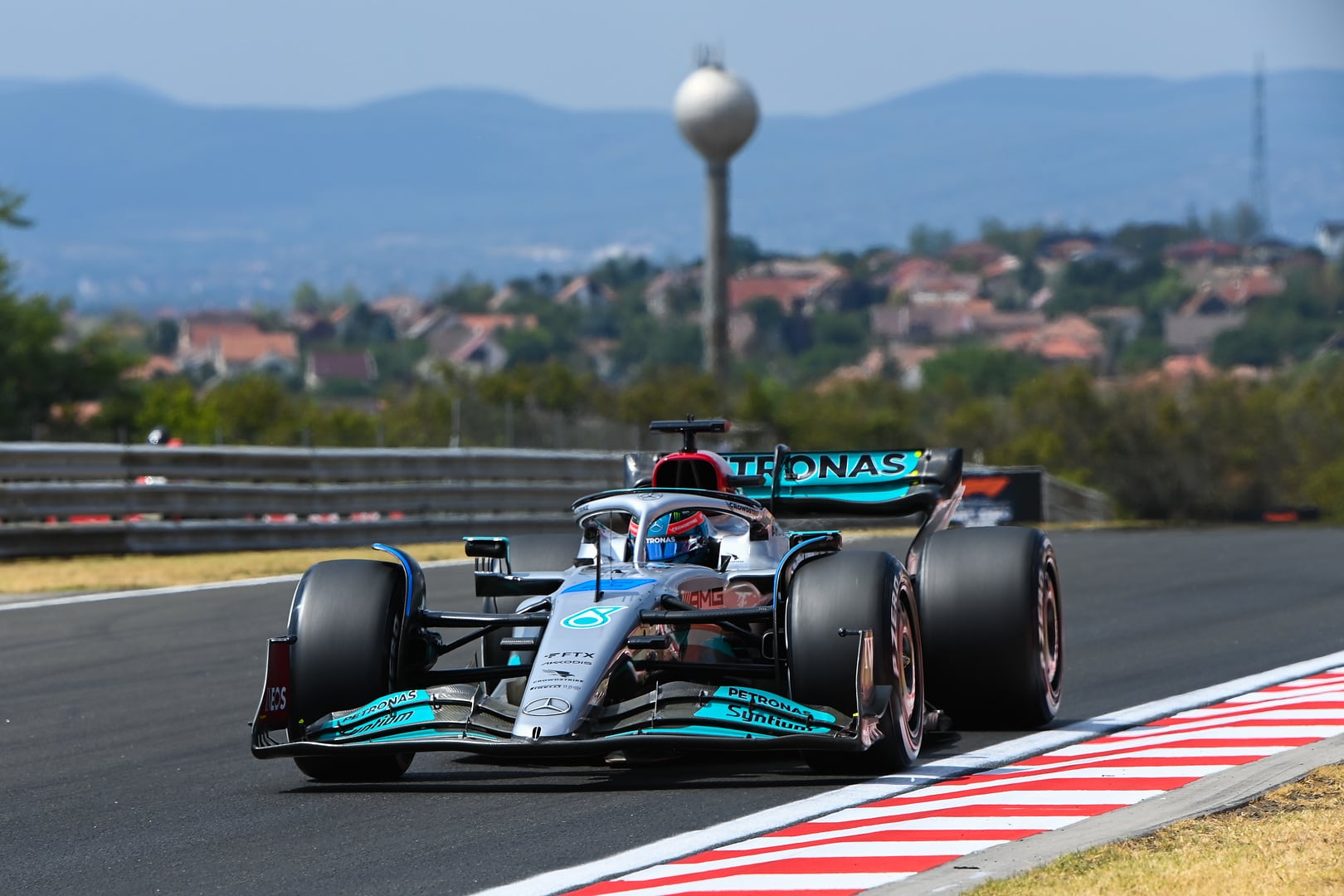 Disclaimer: This article in no way projects the views of F1 Chronicle, and solely presents that of the author!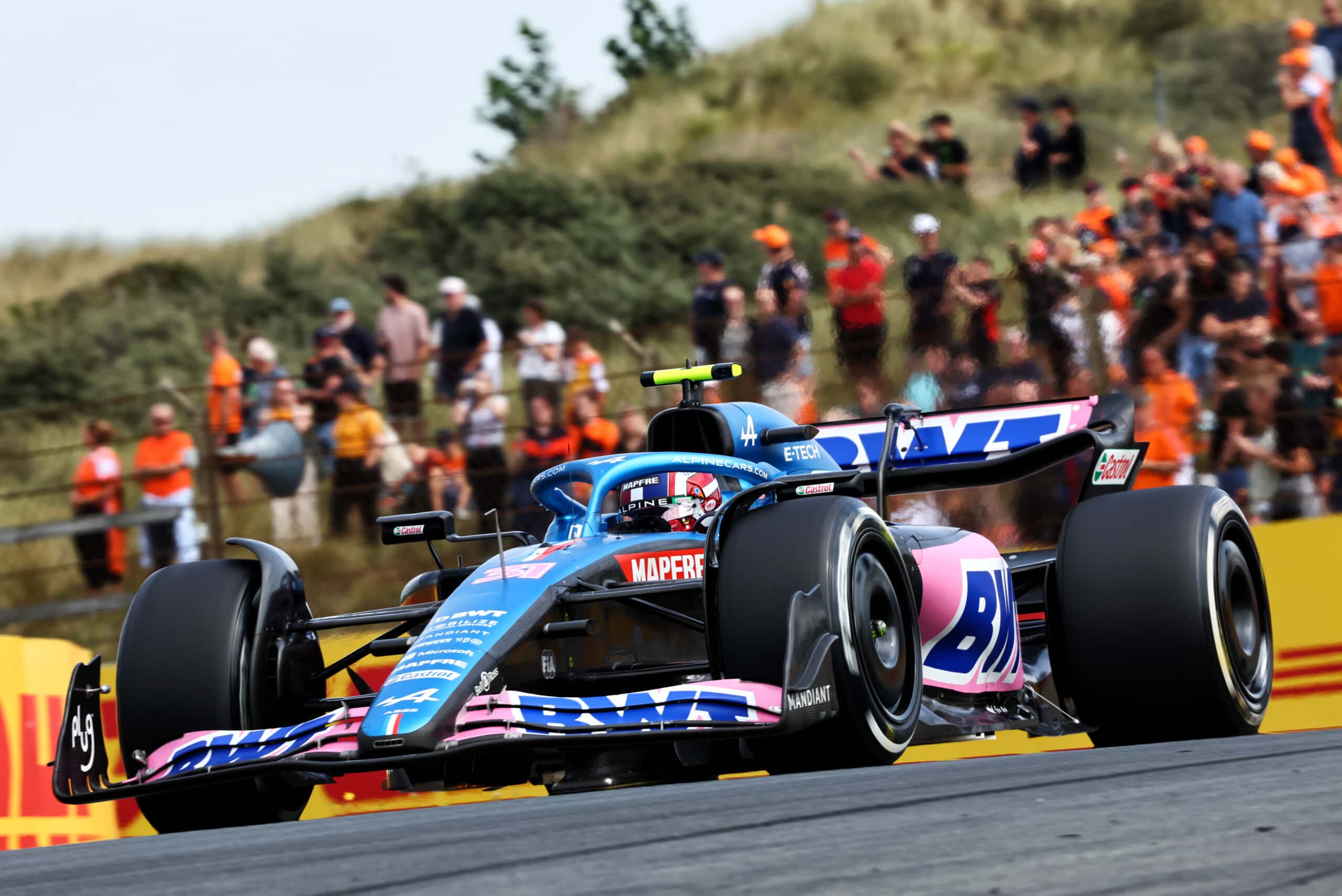 Alpine driver Esteban Ocon described racing in Singapore as a ...