At the previous two Grand Prix, Red Bull's Max Verstappen has been a picture of calm, reminding his engineer to stay hydrated and keep his hands sanitised over the radio, even in the midst of battle.
The opening stages of the 2020 Spanish Grand Prix were a different story however, when a red mist descended over the Dutchman as he pushed wearing tyres to the limit in his pursuit of eventual race winner Lewis Hamilton.
Verstappen Wanted To Run His Own Race
With his pit wall team monitoring the pit window, with the aim of getting Verstappen pitted and back out ahead of the Racing Point duo, Max was visibly mad, imploring his team to focus on their own race, not the races of those around them.
'I wanted to pit and they didn't call me, so I was massively struggling on the tyres and I lost quite a lot of lap time over the last two laps so yeah, I already said on the radio, I don't care if you pit me behind the Racing Points because of course I will pass them easily anyway, we are a lot faster, especially on new tyres so that was the conversation.
'At the end of the day, you can't control what they're doing and the only thing you can control is what we do. So we just have to make sure we do the fastest strategy possible for us.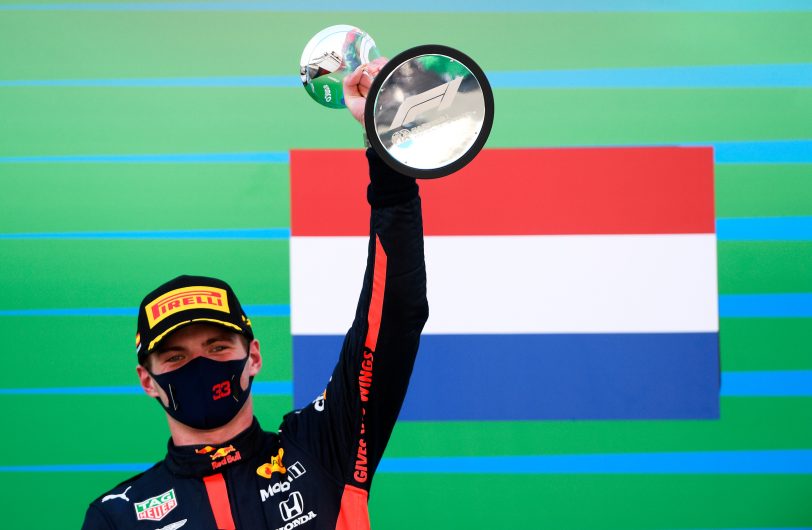 Max Happy To Split The Mercedes
With the Mercedes showing a superior turn of pace at the start of the 2020 Formula 1 season, Verstappen was pleased to be able to split the pair, and manage the time gap to third place finisher Valtteri Bottas throughout the race.
'The start was OK and then I could get into the tow of Lewis, so I could get by Valtteri into Turn One. And from there on I tried to follow Lewis a bit. Of course, initially he was just managing tyres, so I tried to back out of it as well – but of course at one point Valtteri was back into P3, so you can't drop back too much.
'But yeah, then, as soon as Lewis started to push a bit more I just couldn't follow the same pace and he just drove off.
'So, from then onwards I tried to do my own pace, and I tried to do the fastest strategy we could do to stay out of Valtteri. That worked out quite well today, so I'm very happy with that.
'We split the two Mercedes cars again, so I don't think there is much more I can do at the moment.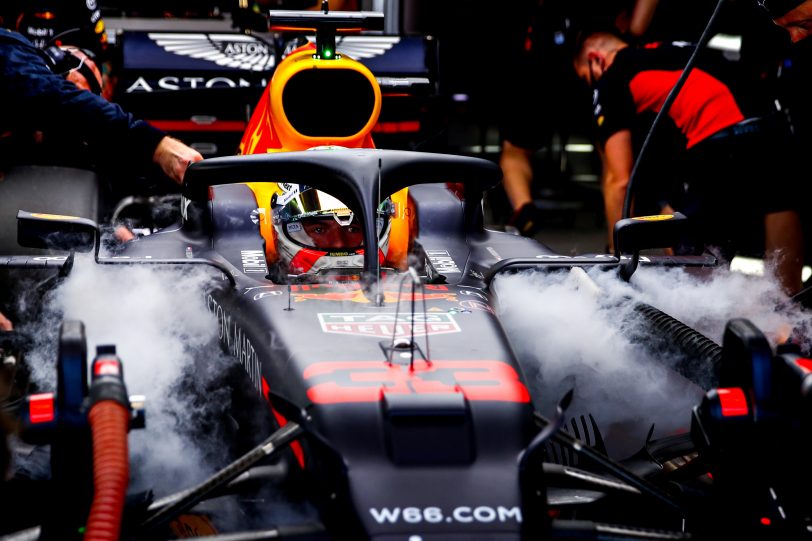 Verstappen Pleased With Final Result
After winning the 70th Anniversary Grand Prix, many expected a repeat performance at Barcelona, with an assumption the Mercedes would continue to have tyre issues.
However, Verstappen prefers to focus on his own performance, and was pleased with achieving a second place finish.
'It's a great result for us to split the two Mercedes cars today after they have been so quick and I'm very happy with that.
'Overall, it's been another strong weekend with a good amount of points which we should be happy with. I made a good start and it was important to get past Valtteri early, which I did.
'I tried everything to stay with Lewis in the first stint but overall their car was faster and Lewis was a bit too quick today. From then onwards we focused on our own race and the car felt good.
'I expected some trouble from Valtteri towards the end when he pitted but I was happy with my tyres and he wasn't catching.
'Second is of course good but that's not why we are here, we are here to win so you can never be fully satisfied unless you do that.
'At the moment we're in-between the two Mercedes cars and of course we'd like to push Lewis harder but you have to be realistic as they still have the faster car,' concluded Verstappen.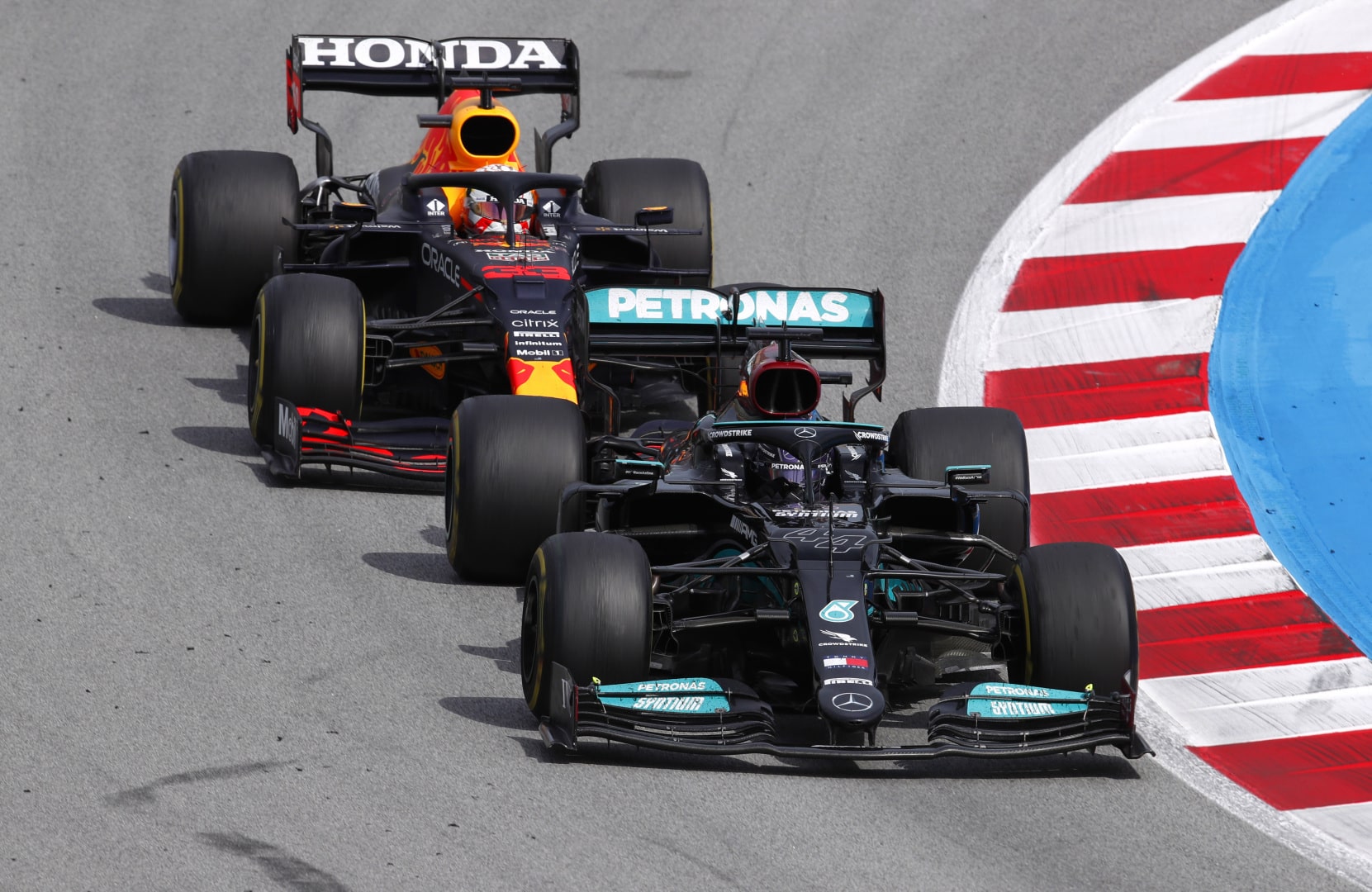 It was an incredible race weekend for Lewis Hamilton, who ...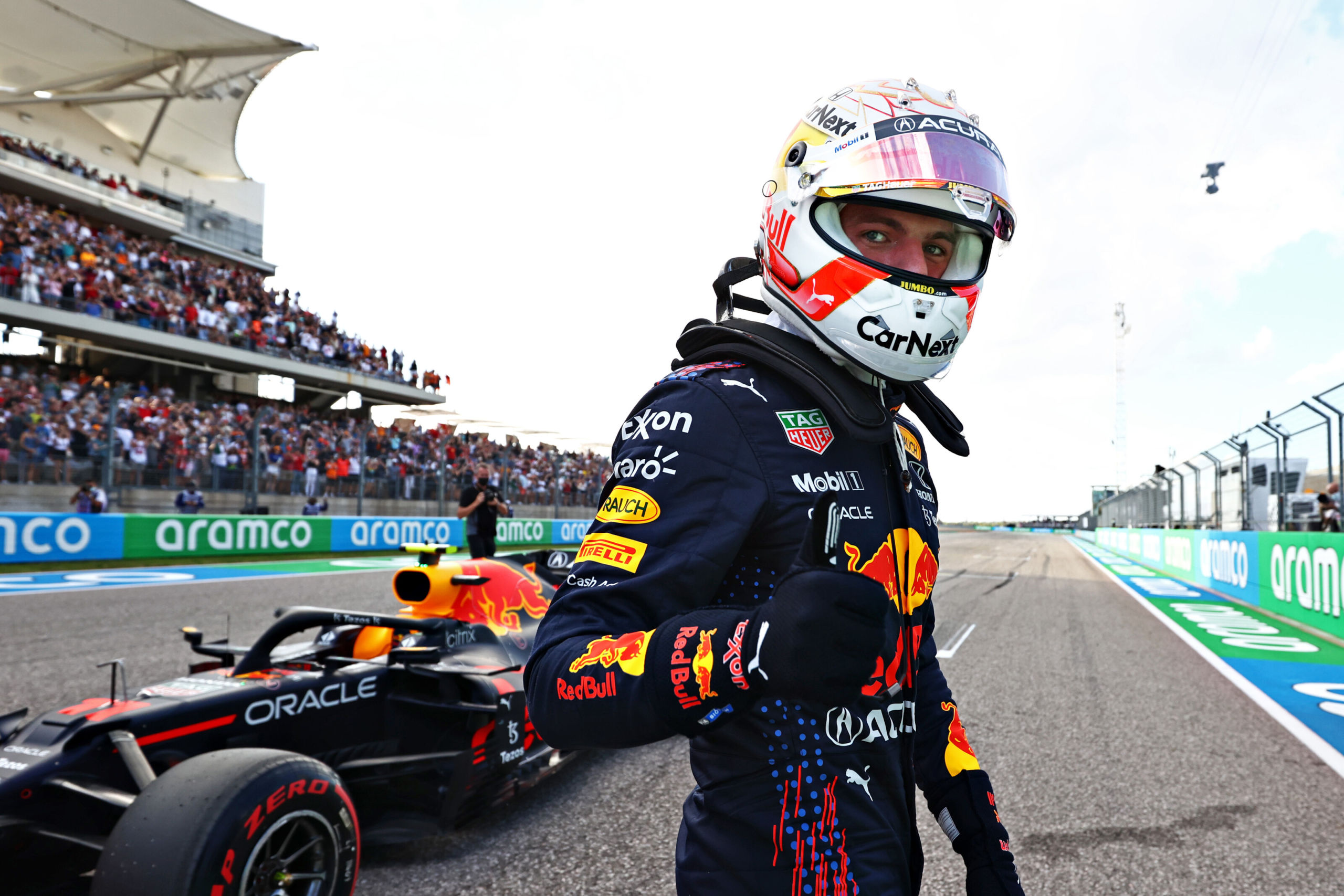 In the dying moments, Max Verstappen snatched pole position for ...