It has been a roller coaster 18 months for Pierre Gasly, who was promoted to Red Bull Racing, then demoted, then lost his good friend Anthoine Hubert at Spa in 2019.
When Gasly crossed the line in P1, the first Frenchman to do so in 24 years, it was time to let the pent up emotion, and champagne, out of the bottle in triumph.
A Special Moment For Pierre Gasly
While Gasly was ecstatic with his win, the full gravity of his achievement may take a little longer to truly sink in.
'Honestly, it's unbelievable. I'm not realising what's happening right now, you know. It was such a crazy race. We capitalised on the red flag. The car was fast. We had a pretty fast car behind us. I've been through so much in the space of 18 months. My first podium last year, I was already like 'wow', with AlphaTauri and now my first win in Formula 1, in Monza, I struggle to realise.
'I've got no words. This team have done so much for me. They gave me my first opportunity in F1. They gave me my first podium and now they are giving me my first win.
'It's crazy, honestly, it's just crazy and I'm so happy, I can't thank them enough. Everyone from AlphaTauri, to Honda. I mean, it's a power-sensitive track and we won the race ahead of all the Mercedes, Ferrari and Renault cars, so just an amazing day.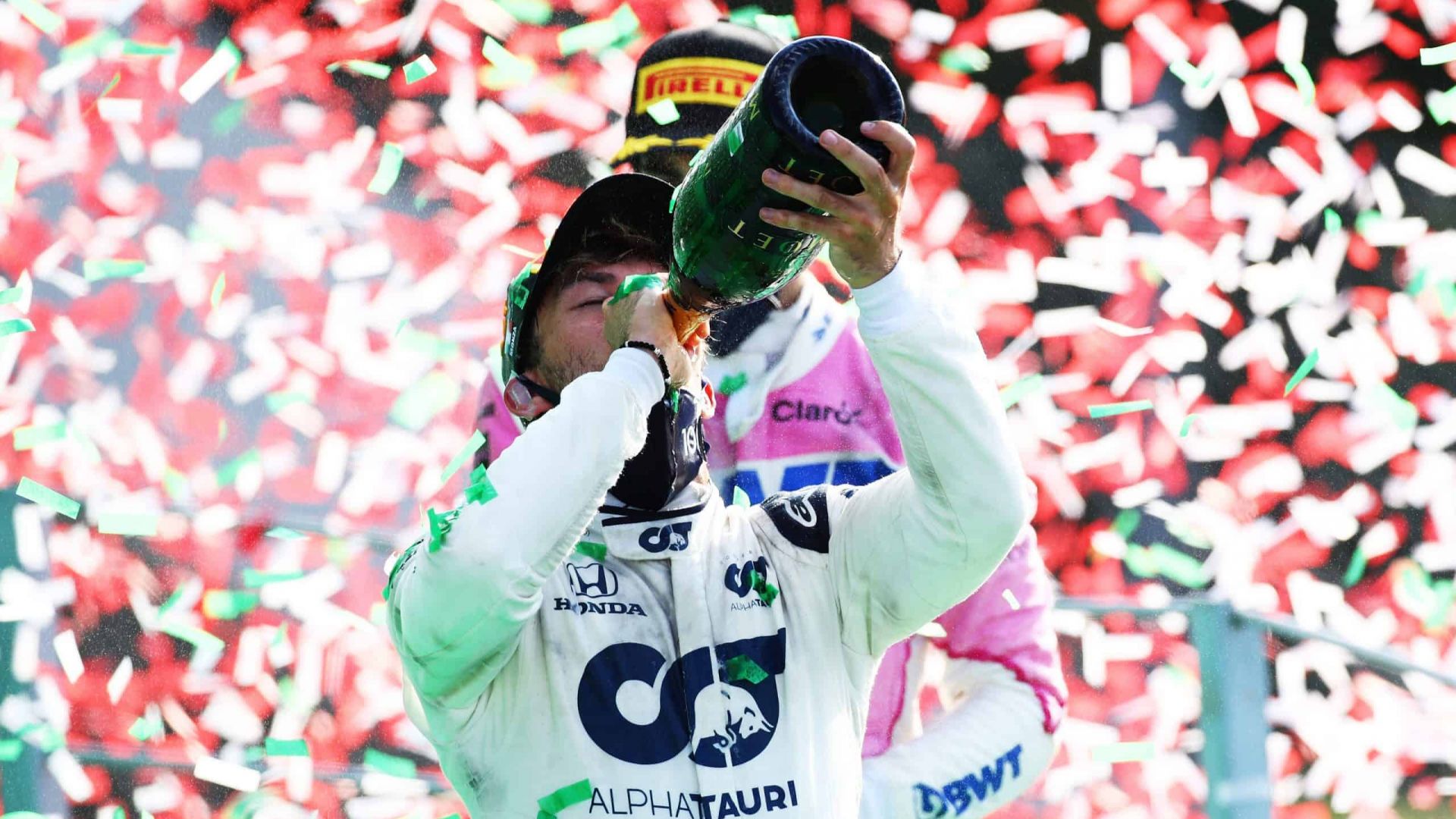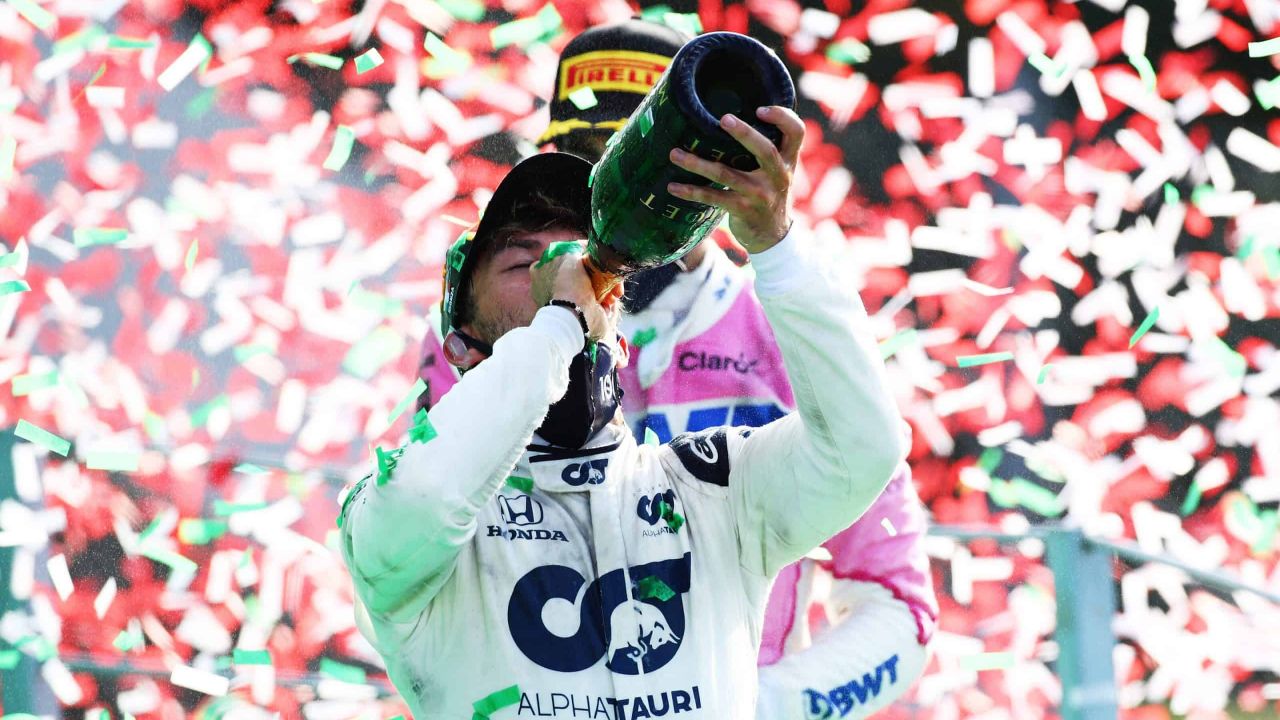 Gasly Didn't Want To Leave Podium
At the conclusion of formalities, it was clear Gasly didn't want to leave the podium, lingering to soak in every last drop of this historic moment.
'I didn't want to leave, because these kinds of moments… You never know how many times you are going to be able to enjoy these kinds of times.
'I wish we could have had all the tifosi and all the grandstands full of people, because it's probably one of the best races to be on the podium, right up there.
'Obviously 2020 style is a bit different but nevertheless I just wanted to sit down and take a moment for myself to go through the thoughts that were crossing my mind and just enjoy that moment.
'A couple of months ago I got my first podium in Brazil and then today it's my first win, in Monza with AlphaTauri, which is an Italian team.
'It could not have been better and we worked so hard, day by day, race after race, after everything that happened to me in the last 18 months, I could not have hoped for a better way to get my first win.'
A Nervy Finish
On Ageing tyres, it was a nervous finish for Pierre Gasly, who had to fight every moment to keep a fast-charging Carlos Sainz from stealing his maiden Formula 1 victory.
'After the restart I think we had 28 laps to go. I managed to pass Lance into Turn 1 and I think this really helped me for the rest of the race.
'Lewis pitted, I think on lap one, and then after that I was on my own. It reminded me of my Formula 2 days when you are leading the race and just focusing on your own driving, corner by corner.
'I pushed so hard at the start because I wanted to break the tow from the guys behind and I didn't have anyone in front of me so I knew I had to make the time in the corners and the last five laps were really hard and my tyres were completely gone.
'I was sideways in every corner and I could see Carlos slowly closing the gap and I know myself I would have been so pissed with myself if I would have lost that win in the last few laps. I just gave everything I had and I'm so happy I managed to get my first race win in Formula 1.'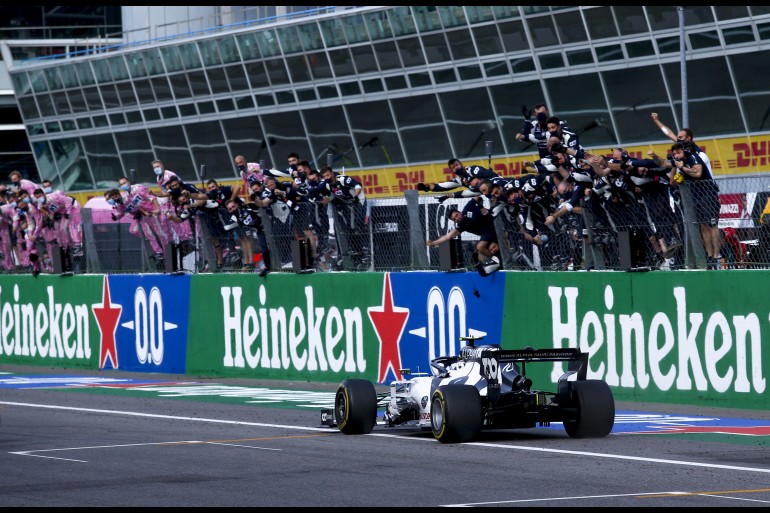 Breaking The Tow
With Monza being such a power-hungry circuit, Gasly knew that those behind him would get a good tow in the slipstream, and knew he had to push from the moment he got in front.
'I knew the closer Carlos was getting, the more slipstream he would get, so I knew he started around four seconds and then at three seconds which was probably the idea gap for the slipstream. So he was going to get closer and closer.
'I tried to push as hard as I could in the corners on the tyres, which obviously means you have more degradation but it was my only way to make lap time.
'The last few laps I had big, big moments through the Lesmos, through Ascari, just trying to give everything because I could see him becoming bigger and bigger in my mirrors.
'I knew I was struggling with traction a lot in Turn One. So, there was one place he could try was either DRS the first chicane or the second chicane but I saw he was getting closer and closer and once he got to 1.5s, except for that last lap, I managed to save the energy, just to be able to defend in case he would try something.
'And yeah, we kept him behind but lucky the race wasn't much longer because with this Medium tyre I think I didn't have any rubber left at the end. So, it was the right time to finish the race.'
First French Victory In 24 Years
Olivier Panis was the last Frenchman to stand on the top step of the podium in Formula 1, some 24 years ago. The longer time went on, the greater the burden became for French drivers, but today's win has been a great moment for both French motor racing and Pierre Gasly.
'Personally I know how important it was for me to get my first race win in Formula 1 and in the end it's only my third season in F1, even though I've been through a lot in the last two years, I still feel I'm quite new to this world and improving year after year and just getting better the whole time.
'So, I would have never expected that a year ago when I got back to Toro Rosso. The podium was already unexpected and a big, big highlight last year. And then I wasn't ready for that win today, even though you always try to imagine the best scenario, the best car, the best race, everything the best way.
'We know that it happened only once in the whole history of Toro Rosso in Formula 1. Franz actually told me, "you know we've done it in the wet, I'm really proud of you because today we've done it in the dry now."
'It was very difficult but I'm just happy to show my speed. I've worked on myself day after day, race after race since last year and just trying to get stronger all the time. I'm really happy that today I get the reward for all the hard work that we've done with AlphaTauri and also with Honda.
'I sat down and had a lot of things crossing my mind. First of all, I thought of my family, my friends, my brothers and all these people that supported me and just kept pushing me the whole time, and you just remember everything you've been through.
'I was just trying to imagine all of these people down from the podium, all the Tifosi that should be there. It was a very special moment. As I said, being a crazy ride in the last few months and it's just unbelievable. I'm still struggling to realise what we've just achieved.'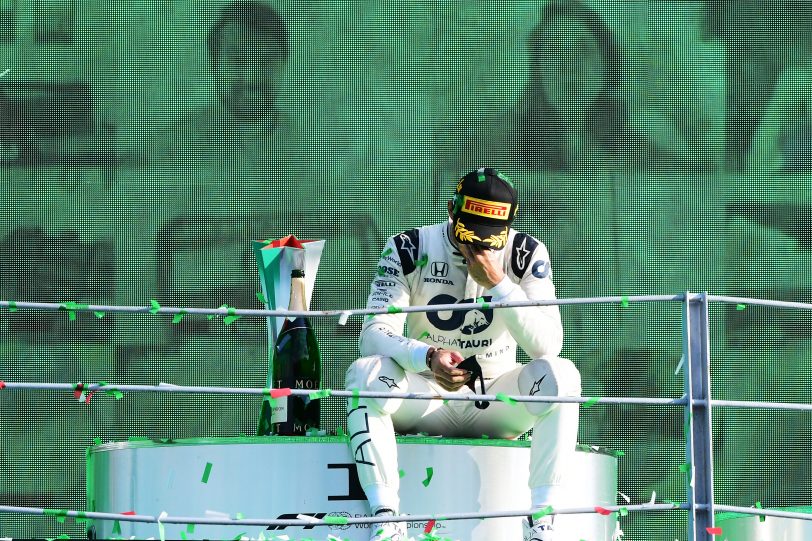 Pierre Gasly Ready For Step Up To Red Bull
After experiencing a torrid first half of 2019 with Red Bull Racing, Gasly feels he has matured as a driver, and will be ready to make the step up if the opportunity presents itself.
'I think I'm ready but as I said, it's not up to me to make that call. The only thing I've done since they moved me back to Toro Rosso has been just to focus on myself and just show what I can do.
'When I get the right tools in my hand I'm really happy that the performance we've shown – and I'm not only talking about Brazil but I think generally, we've been pretty strong most of the time. We've had some really strong qualifyings, really strong races since.
'We'll see what happens but I think there have been many, many strong drivers in Toro Rosso. I'm really happy to be one of the two that have managed to get a win for this team.
'Obviously I guess the strong results should be rewarded with something but we will see what happens.
'At the moment it's not something I really want to think about. I just want to enjoy this moment, because it's my first win in F1 and I will have time to think about this later,' concluded Gasly.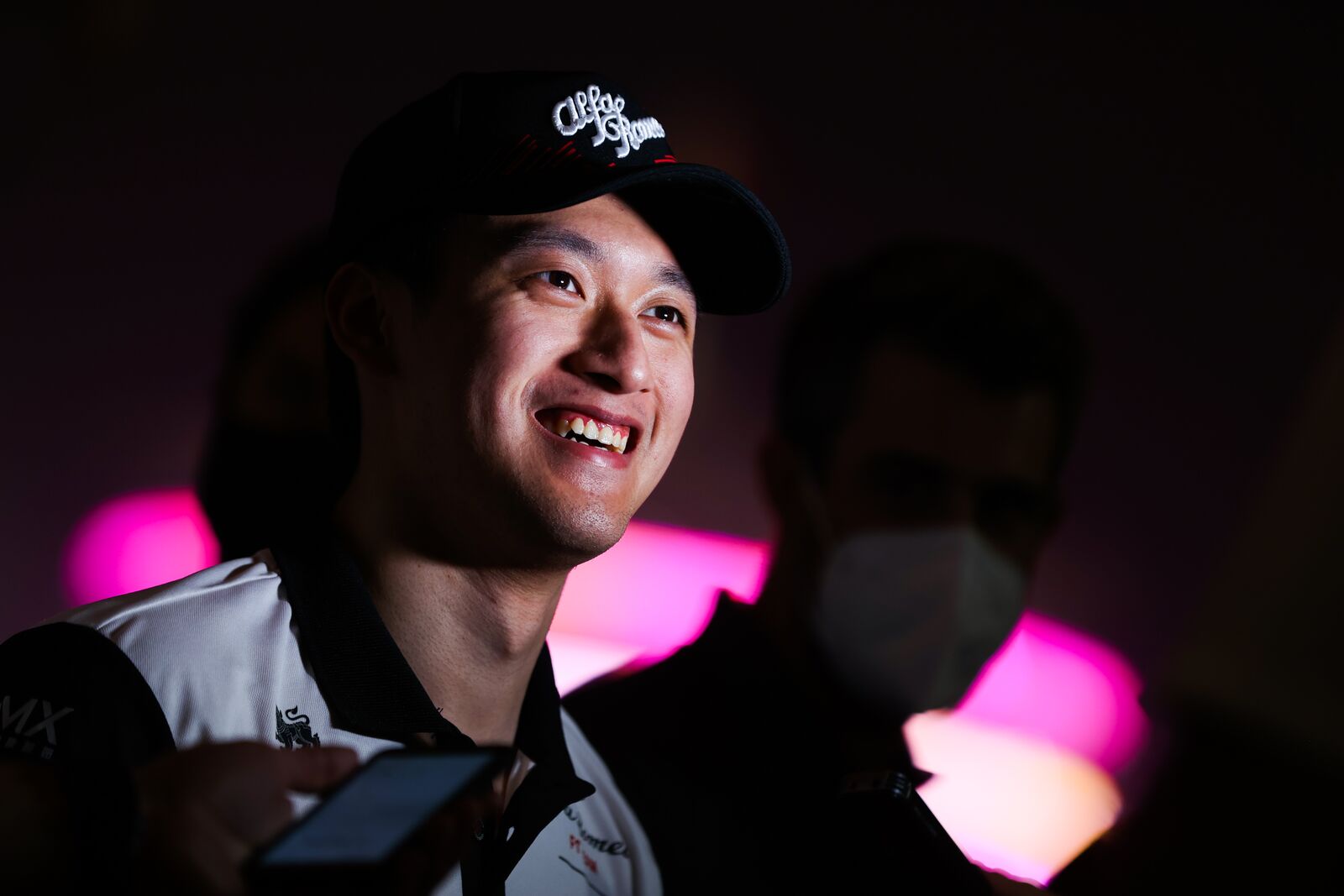 Alfa Romeo F1 Team ORLEN will continue its journey with ...