What's troubling Red Bull just ahead of the Qatar GP? Why's Christian Horner not a happy man from what it seems?
It's a dog eat dog world out there or so we have heard. And we've heard this a plenty of times where real life and its challenges are concerned. But when it comes to the contest called Formula 1, it could be said, what prevails in the world of fast-paced single seater racing is a car eat car world or so it seems!
Mercedes vs Red Bull at Qatar GP
For where Christian Horner and his ailing Red Bull team are concerned, then apparently the current times are tough where it concerns the impending Qatar GP. Since the way Mercedes have performed so far, it doesn't look very likely as though Hamilton or Bottas would remove their foot from the throttle in what'll be a continuous effort to put the pressure on the Bulls.
Moreover, that it is a Mercedes out in the lead of the race, having bagged pole will only make life difficult for Christian Horner's drivers and their cars for so far, Red Bull haven't really got the hang of the Losail Circuit. The best that Verstappen could do was his P2 on Saturday. Not a bad place to start a Grand Prix and yet, not the best especially since Red Bull's archrival, Sir Lewis Hamilton is out in front.
But 'apparently,' there's a reason for the troubles being currently faced by Christian Horner's team.
Not alluding in any way, but simply suggesting that Mercedes have been contesting with a grey area ahead of the upcoming Qatar GP, the following is what Christian Horner had to say, "The grey shadow area is where that lower part of the wing is what we call fretting against, it's where it has backed off, where it has moved and flexed."
However, the famous English team principal of Red Bull also contented with other facts that in his view, are evidences of Mercedes running with some kind of unfair advantage from what's been seen – so far- ahead of the Qatar GP.
Here's what Horner added on the troubles facing Red Bull ahead of the Qatar GP
"We have numerous pictures from each of the recent grands prix that you can see this has been happening, and that's what our concern has been. Mercedes said there was no sign of any fretting yesterday…I think it's quite clear. It's only one part of a piece of a puzzle. We are not going to disclose a full protest document here, it's just to give you an example of what is happening and why we are seeing this exponential straight-line speed. But the FIA have got all that. They are the people that can go and check those things, and really delighted to see they have introduced a fact-finding mission here, that after qualifying they will be testing these wings!"
Having said that, it's totally unclear whether the stewards are going to look into the matter for no such call or indication has been made, at least, at this point in time. Though, where qualifying battle of the Qatar GP is concerned, then it was clear that Red Bull were licking their wounds, their lead driver Max Verstappen missing out on pole by a margin being only one of the issues. The other big problem was seeing Sergio Perez managing only a lowly eleventh.
Who will win the Qatar GP of 2021, the first-ever F1 race that's poised to be held on a track that, so far, has hosted many a mighty MotoGP battle?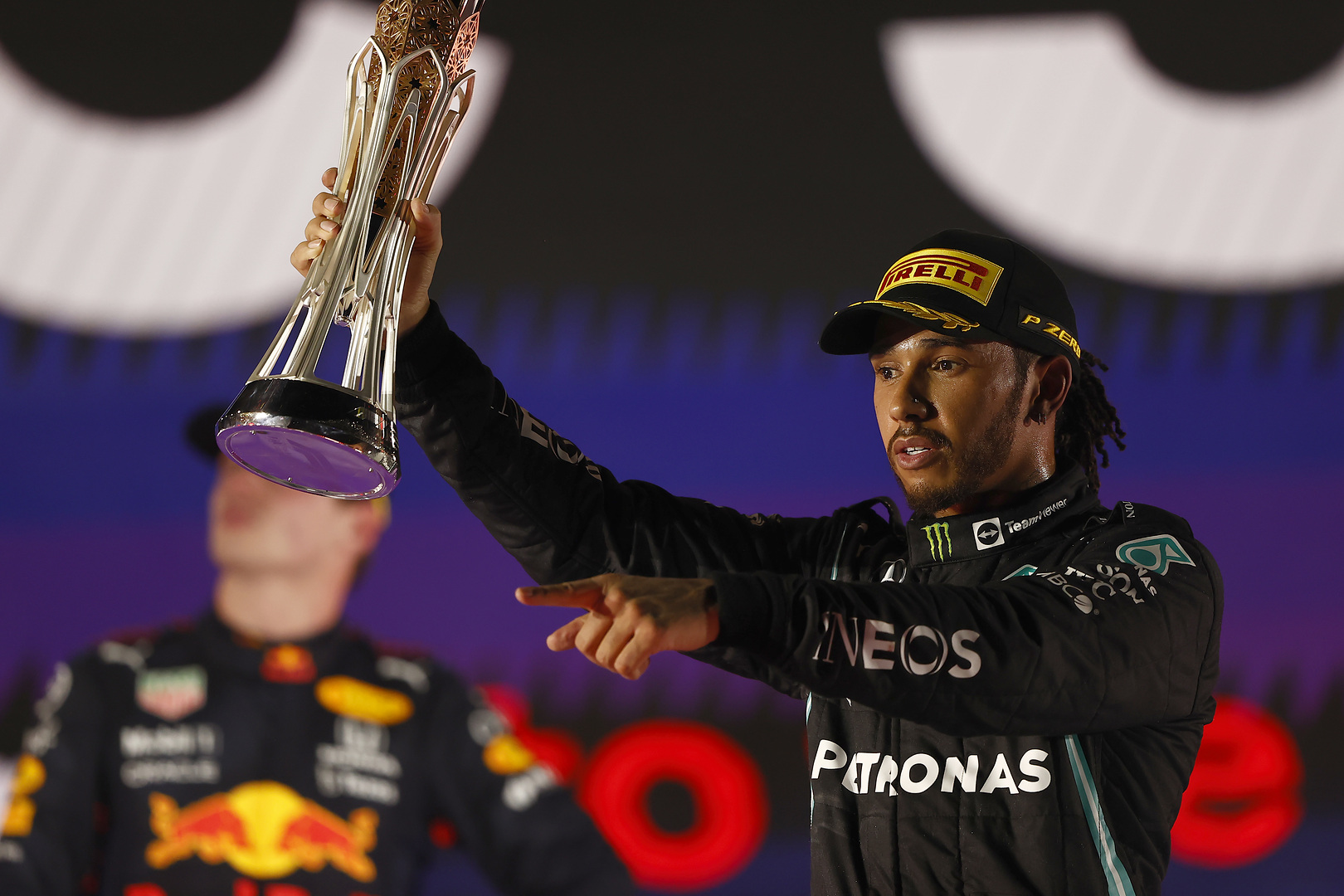 Lewis Hamilton took victory in Jeddah, and put in the ...