Porsche entering Formula 1 will do two things to the mother of all Grand Prix battles. First, it'll widen the competitiveness of a sport that so eternally and often remains entrusted in the abilities of either a Mercedes or Red Bull. And second, it will possibly bring much-needed excitement to a sport that needs some in an age where F1 is trying hard to enter new geographies and make its contest a level-playing field.
The latter can be understood by a plethora of new-rules seemingly implemented to make the sport more viable, adventurous and competitive than before. For what's happened ever since the Turbo-hybrid era has been the one-upmanship of one constructor and any one of the two Mercedes drivers.
While it's also indicative of unparalleled consistency, the repeat nature of results, however, whether another Mercedes win, or another Hamilton win, with all due regards, have made the space swell up with a sense of insipidness that's no longer hard to avoid.
Perhaps that is why Red Bull rising to the occasion, it's days of playing catch up to Mercedes or Ferrari long over, have made the ongoing championship a one of a heck battle. Make no mistake though, it's not that one doesn't 'want' a Lewis Hamilton winning; just making the end result adventurous and sprinkled with tensity and thrill can truly make F1 what it longs to become: the battleground where nothing can be predicted.
So having teams like Porsche and Audi, as reported weeks ago, can supposedly add more spice to the tawdry meal we've all been having.
But how plausible is the move. How soon can it actually happen whilst it still looks a tremendous proposition on paper?
The one thing which is known is that the owner of Audi and Porsche, i.e., the Volkswagen group has already had talks with the revered FIA, the mighty powers that govern the sport with regards to making the famous German constructors enter F1.
The potential entry, however, doesn't seem certain before 2026 where current reports stand. And should that be the case, we are still evidencing a long shot from where we are. By 2026, the possible year of Porsche's entry into F1, a lot would've changed but that's always the case with any sport that's evolving with each passing event.
The likes of Verstappen, Leclerc, Norris and Russell would then have become the Alonso, Raikkonen, Vettel, and Hamilton of Formula 1.
Nevertheless, what else needs to be taken into consideration where Porsche are concerned for their F1 entry?
It is reported that by 2026, the year where the concept of MGU-H would have ceased to exist, new regulations would also come up in order to take care of the interests of both existing F1 teams and those trying to enter the sport.
Having said that, the following is what a leading auto journal had to say in lines with the matter:
Discussions are still ongoing, however, with a key issue remaining about potential advantages a new manufacturer could be given to ensure they were not consigned to being uncompetitive against rivals with much more experience of the current turbo hybrids.
Porsche has been weighing up an F1 involvement for many years, and had an engine project underway for 2021 that could have converted its WEC engine for grand prix racing. However, its plans were abandoned when F1 ditched the idea of a shake up to the rules then.
The above told, the new regulations that need to be incorporated with regards to the next generation power units are also said to be falling into place, which is great news for Porsche and others desiring an F1 entry. How soon can that happen and how realistic is the German carmaker's foray into F1 is what one needs to know.
Watch this space for more.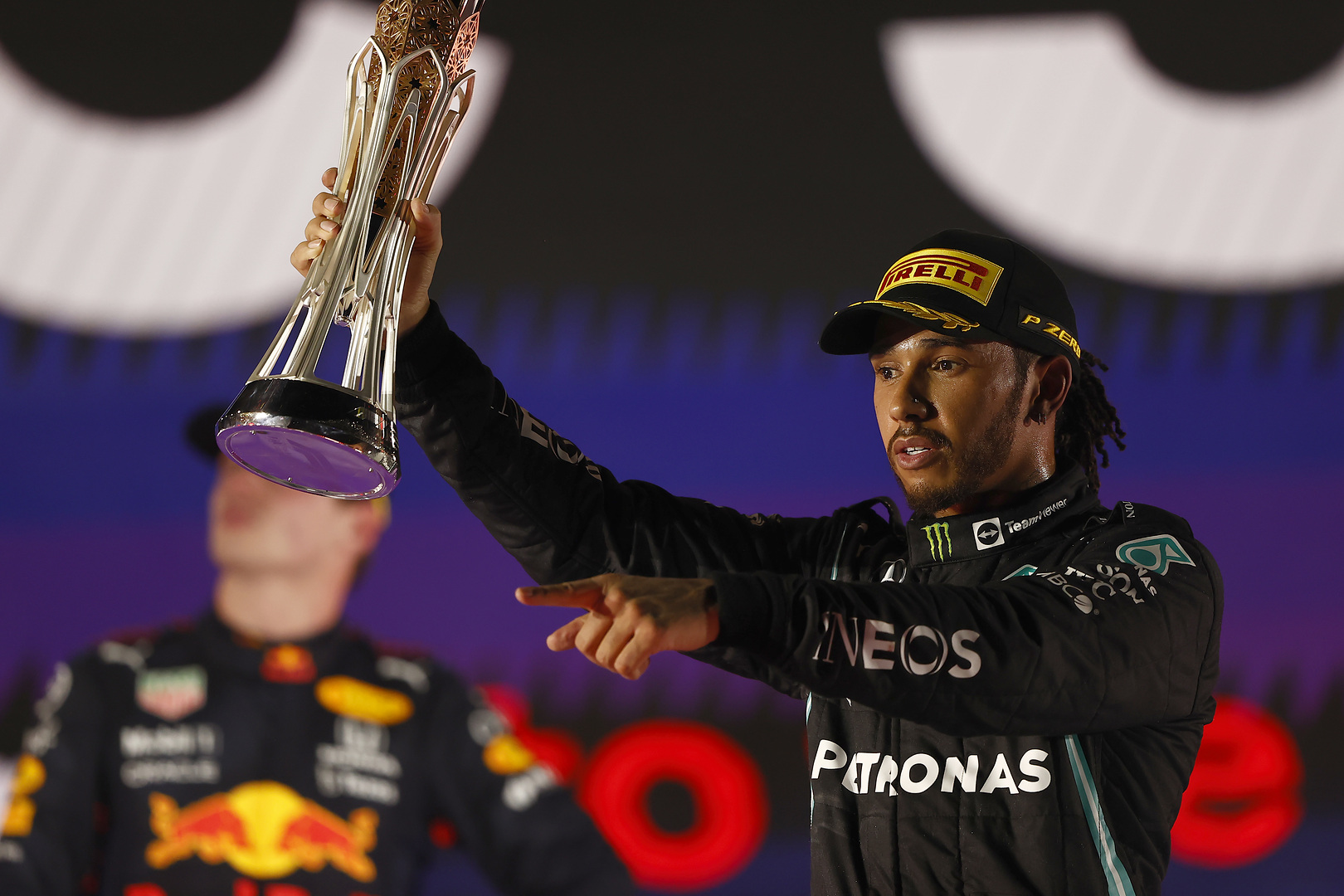 Lewis Hamilton took victory in Jeddah, and put in the ...